The RTR 799e Is An Astounding Electric Motorcycle From A Popular Custom Shop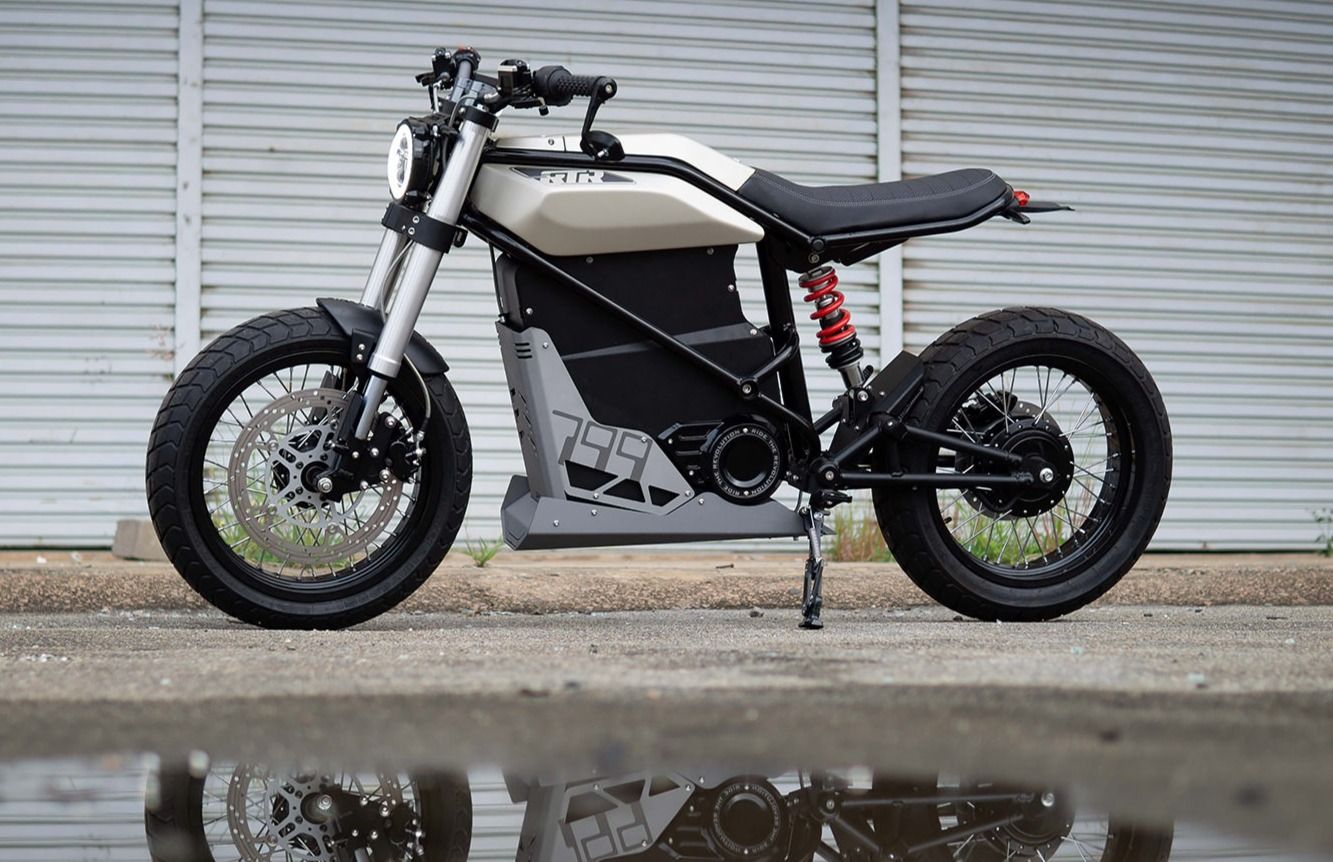 Electrification is the inevitable future, and whoever isn't ready for it is missing out big time. Not only do big names in the motorcycle industry – BMW, Ducati, Honda – realize this, but even custom bikemakers are geared up to jump aboard the EV bandwagon. The newest example of the latter is Brazil's Retrorides By Laurenco. Though the shop has excelled at custom BMW K series builds for 30 years, it has now plundered into the EV world with its new RTR 799e electric motorcycle.
RELATED: BMW's First Electric Motorcycle Could Outperform The G 310 R
The RTR 799e Electric Motorcycle Looks Premium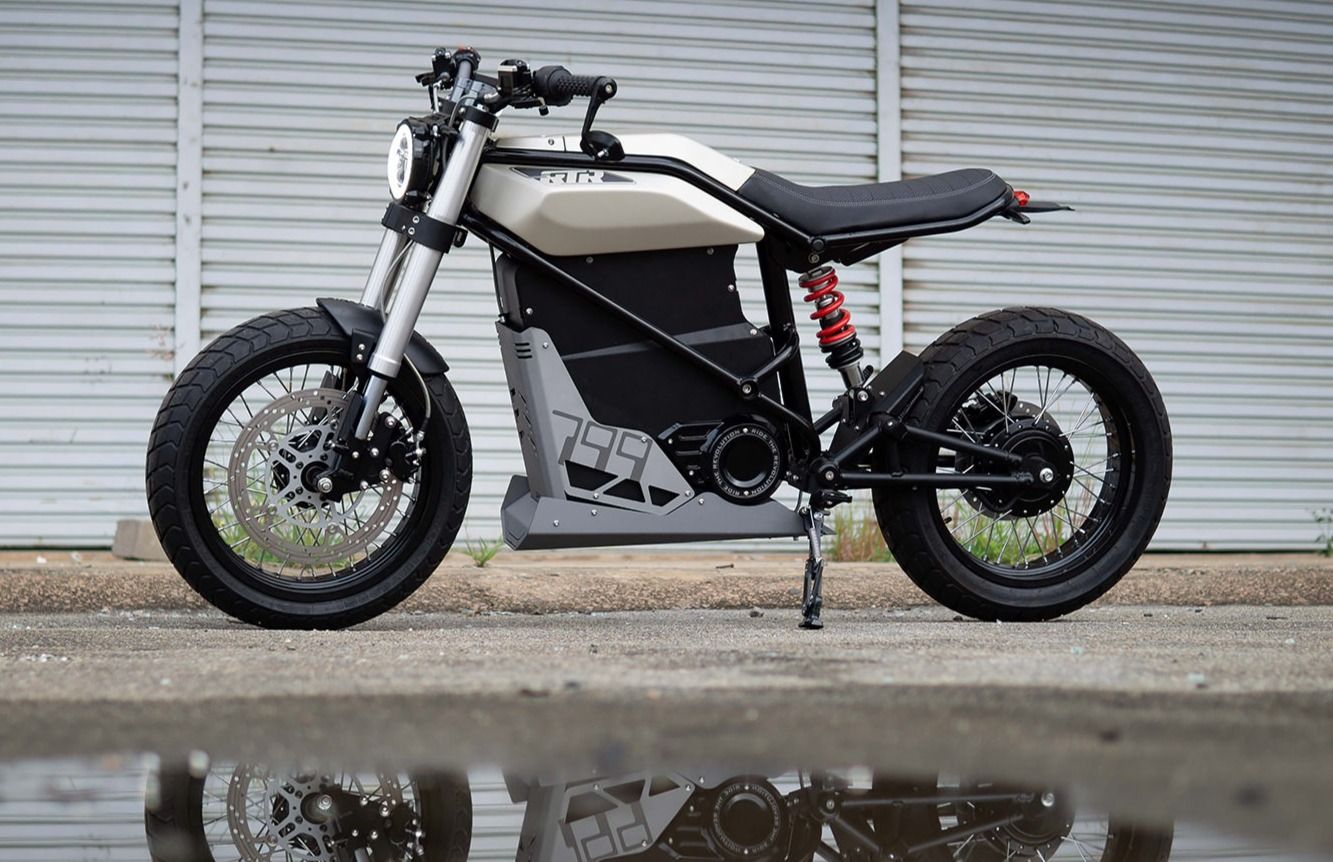 The 799e is surely a handsome motorcycle, even though it has a simple design
Like much of the shop's builds, the electric motorcycle flaunts a neo-retro scrambler flavor. Up top, you'll find an all-LED round headlight flanked by a minimalistic front fender. Whereas a slender flat seat and puny LED tail lamp round off the simple yet stylish tail end. Between these lies a faux fuel tank that actually serves duty as a seven-liter glove box to store your knick-knacks.
What adds to the design is RTR's attention to detail, courtesy of the aluminum construction, '799' graphics, and the good-looking, bash plate-like battery case. The cockpit keeps this going and spoils you with a color TFT instrument cluster. A closer look also reveals a couple of interesting details–a handlebar-mounted key slot and upside-down mirrors.
The RTR 799e Promises A 75-Mile Range And 79-MPH Top Speed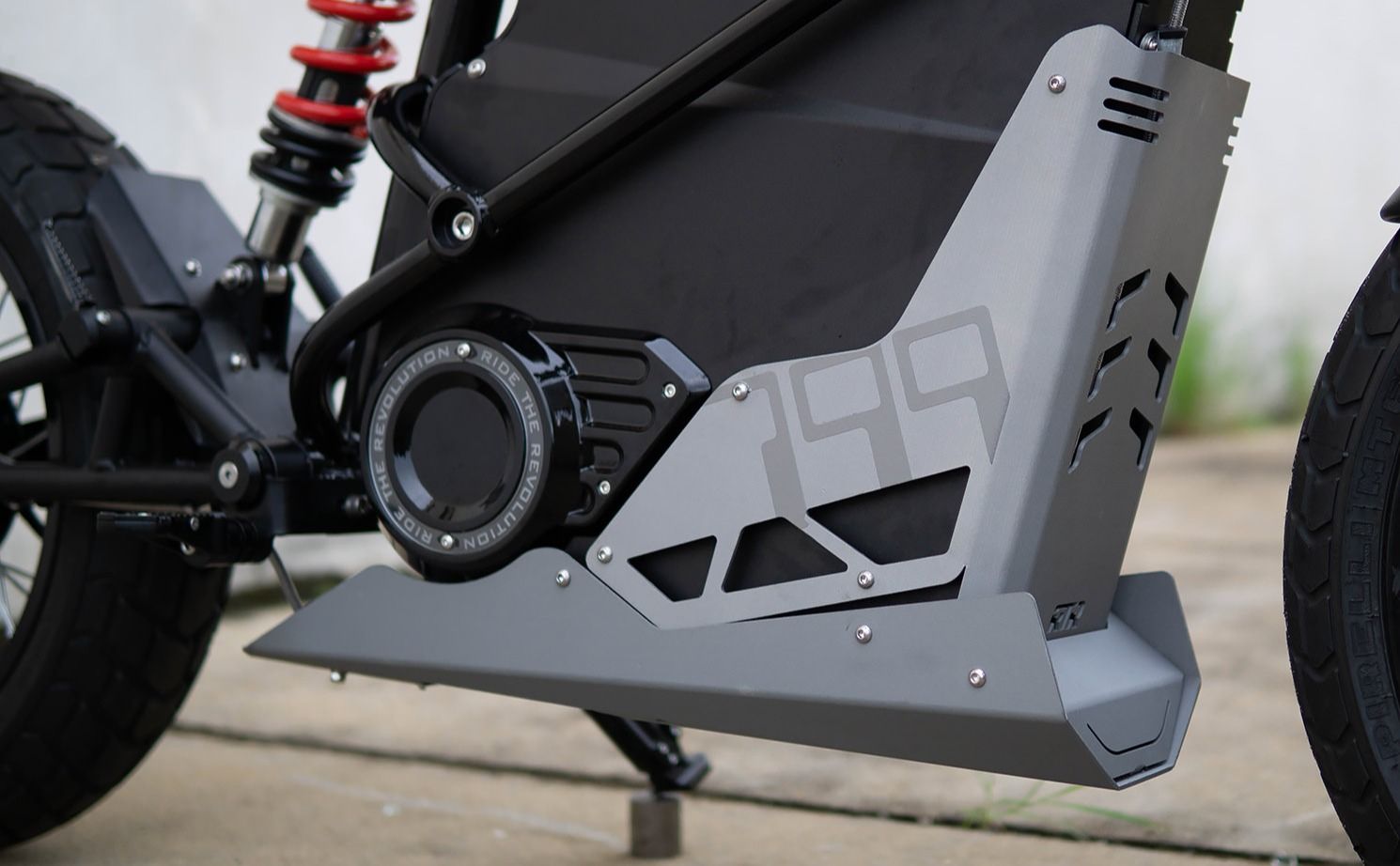 It's powered by an 8kW motor and 7.7 kWh battery
Given this is Retrorides' first EV, they haven't gone for outrageous numbers. Instead, the motorcycle makes do with an 8kW (nominal) motor and a 7.7 kWh battery pack, good enough for a 79mph top speed and 75 miles of range, respectively. For an extra jolt, RTR has equipped it with a boost button to bump the output to 12kW. Bonus points if you're a Looney Tunes fan, as the company calls this the 'Road Runner Mode'.
RELATED: This Electric Motorcycle Drips In Carbon Fiber And Weighs Just 103 Pounds
The battery-motor compartment is housed inside an exposed tubular chassis which suspends on beefy upside-down forks and monoshock. This, along with the single-disc brakes and chunky dual-purpose, rounds off the underpinnings. Other details such as disc size, wheel size, ready-to-go weight, and dimensions are still awaited, though.
The RTR 799e Will Go On Sale By The End Of The Year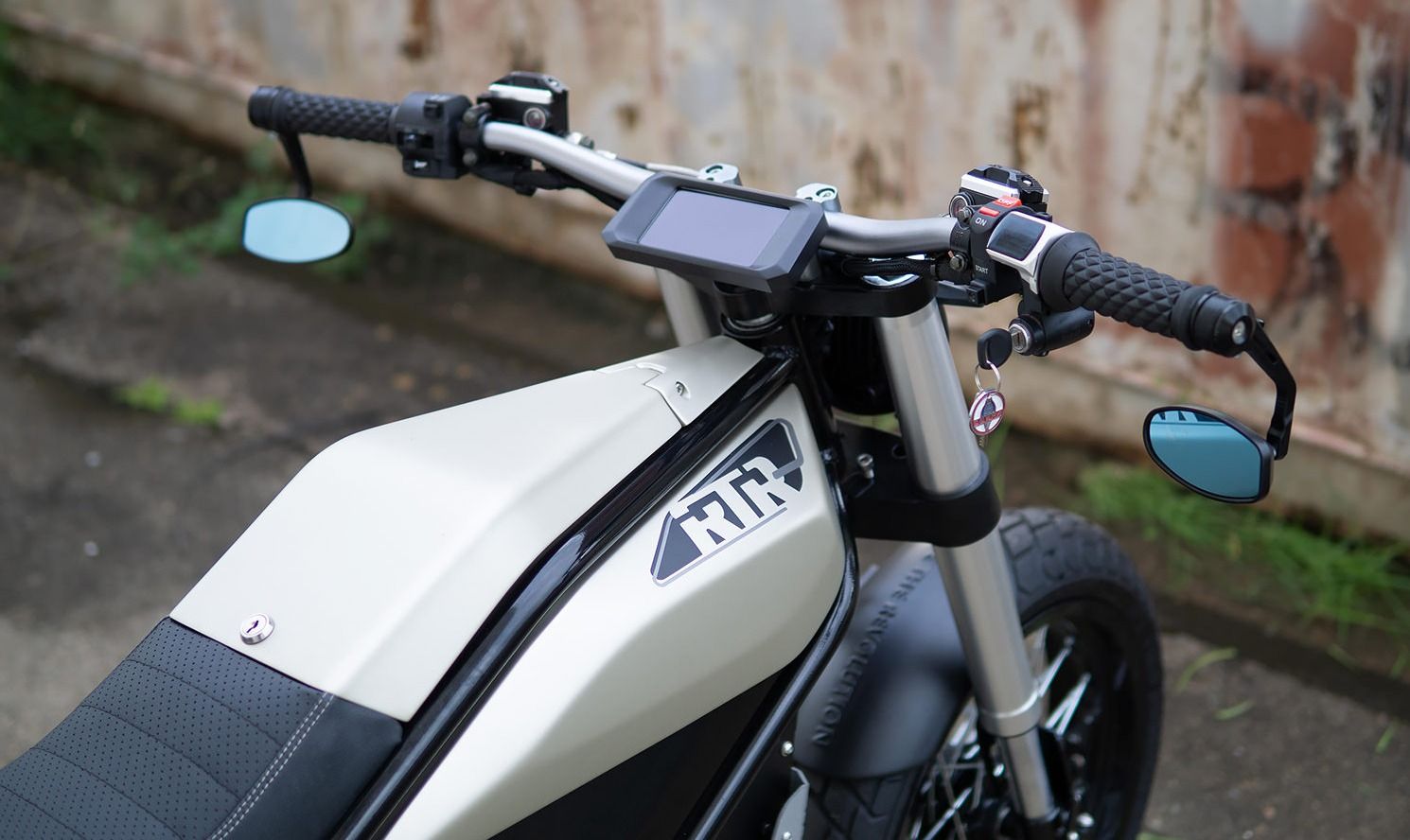 The cockpit comprises a TFT instrument cluster. Also, notice the cool keyhole placement!
Unlike most EV companies, RTR Motorcycles plans to make the 799e an exclusive prospect. Thus, only a handful of motorcycles will be produced, all handmade by the shop in Brazil. The expected price reveal and delivery timeline are destined for December 2023 and RTR is already working to homologate the EV in America and Europe. Once out, you'll also have the option to make the 799e your own with an assortment of color, seat material, tire, and headlight options. So how much would you pay for this e-motorcycle? Let us know in the comments.