Swiss-Built Harley-Davidson Road Glide Wants To Amp Up American Touring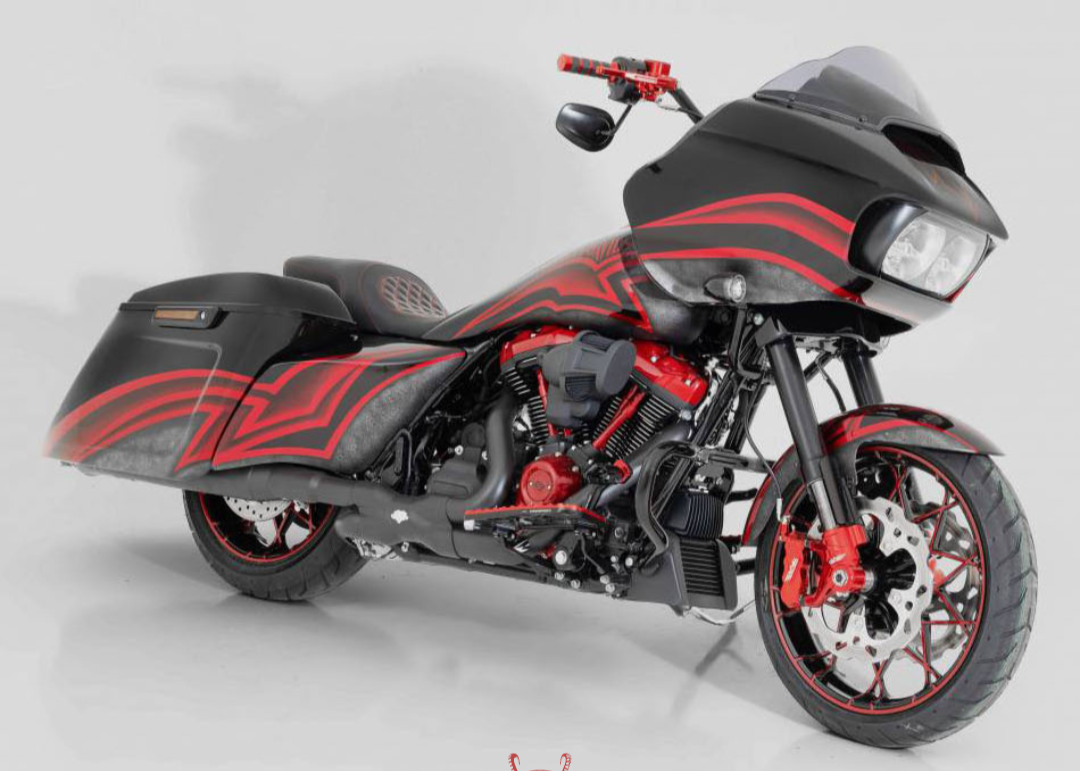 Built by Switzerland's Bundnerbike, this custom Road Glide comes wrapped in a dazzling tricolor livery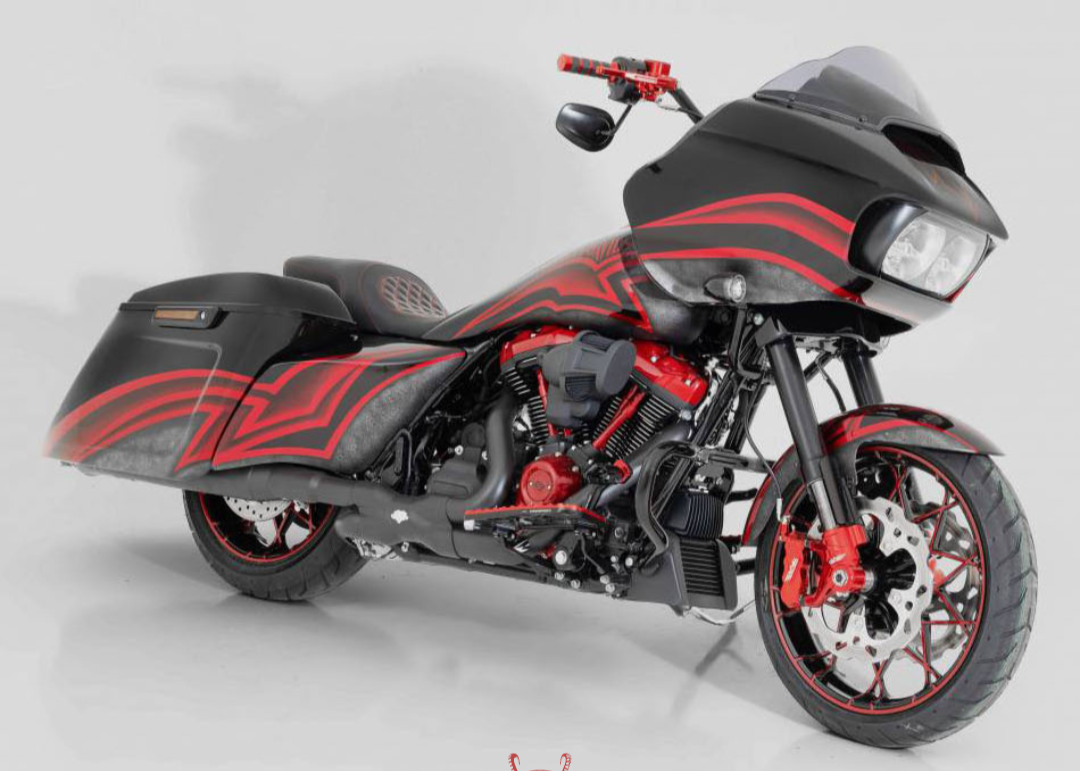 The motorcycle still looks undeniably Harley, but much sportier
Customizing is a key part of the Harley-Davidson culture with thousands of shops worldwide that excel at it. But most of them stick to simpler Harley models – Evo-powered Sportsters, Street Bobs, Fat Boys – and only a few shops are gutsy enough to take on Harley-Davidson's mammoth Grand American Touring cruisers. A prime example is Switzerland's Bundnerbike which recently added some sporty flavor to the Harley-Davidson Road Glide Special, creating a staggering custom cruiser.
RELATED: This Custom Harley-Davidson Sportster Is As Sexy As American Choppers
Custom Road Glide By Bundnerbike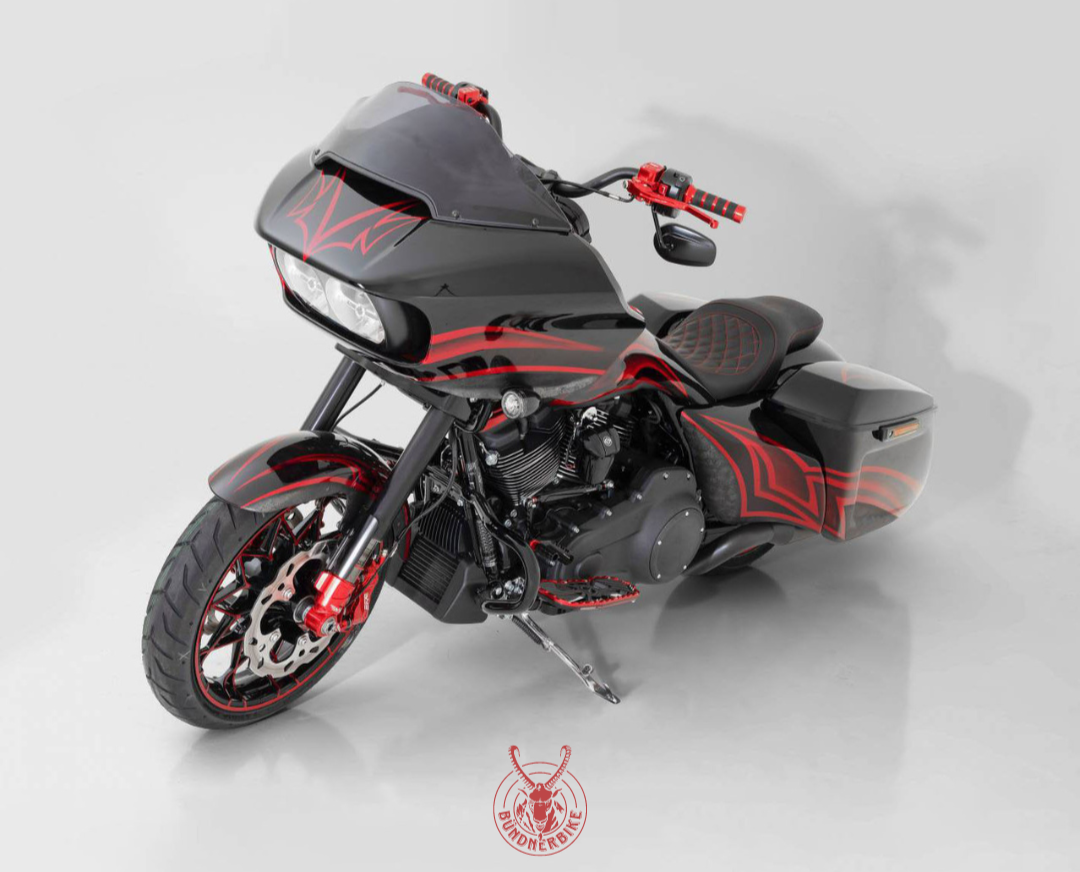 A black and red livery adorns the custom Road Glide. After all, what says sporty more than a good black-red finish?
Called the Street Emperor by its makers, the custom motorcycle has shed its old-school charm in favor of a more swanky aesthetic. Chrome elements – engine bay, exhaust, suspension – have all been blacked out whereas the quaint OEM livery has made way for snazzy triple-tone graphics. This is complemented by red cylinder heads, calipers, clutch/brake levers, and most importantly, a set of trick-looking wheels with a custom fender up top. Meanwhile, extended custom saddlebags and a sleeker fuel tank cover round out the new appearance.
Diving deeper, the sportiness also extends to the underpinnings. Bundnerbike has swapped the OEM telescopic forks and swept-back handlebar with adjustable upside-down forks and a custom flat handlebar. These, along with the upgraded custom calipers and petal rotors, should allow higher speeds and more fun in the twisties.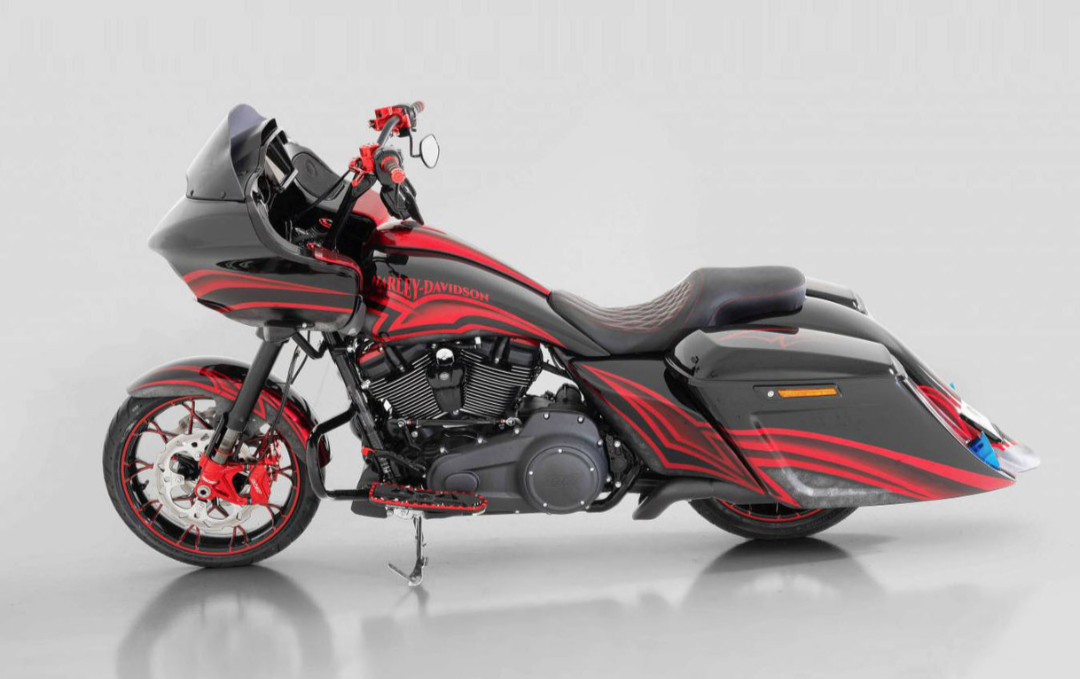 In typical Bundnerbike fashion, there aren't many engine upgrades on offer
RELATED: Custom Harley-Davidson Road Glide Special Costs More Than A Ford Mustang Mach 1!
Speaking of speed, the Road Glide Special's 1,868cc, V-twin remains unchanged for the most part, barring the full free-flow exhaust system (that exits out of the saddlebags) and a custom air filter. Thanks to these, the power output should equate to more thump than the stock 93-HP output–likely around 100 ponies. Once on the go, you'll also appreciate the repositioned analog instrument cluster, custom ribbed seat, and our favorite, the toothed floorboards color-matched to the livery. Talk about attention to detail!
Other nitty-gritty upgrades on the Street Emperor include Kellerman LEDs outback (with brake light and indicator functions), dual-tone handlebar grips, and crash protectors from Bundnerbike's catalog. The fascia – front fairing, squarish headlights, windshield – remains bone stock, though.
Can You Buy The Street Emperor?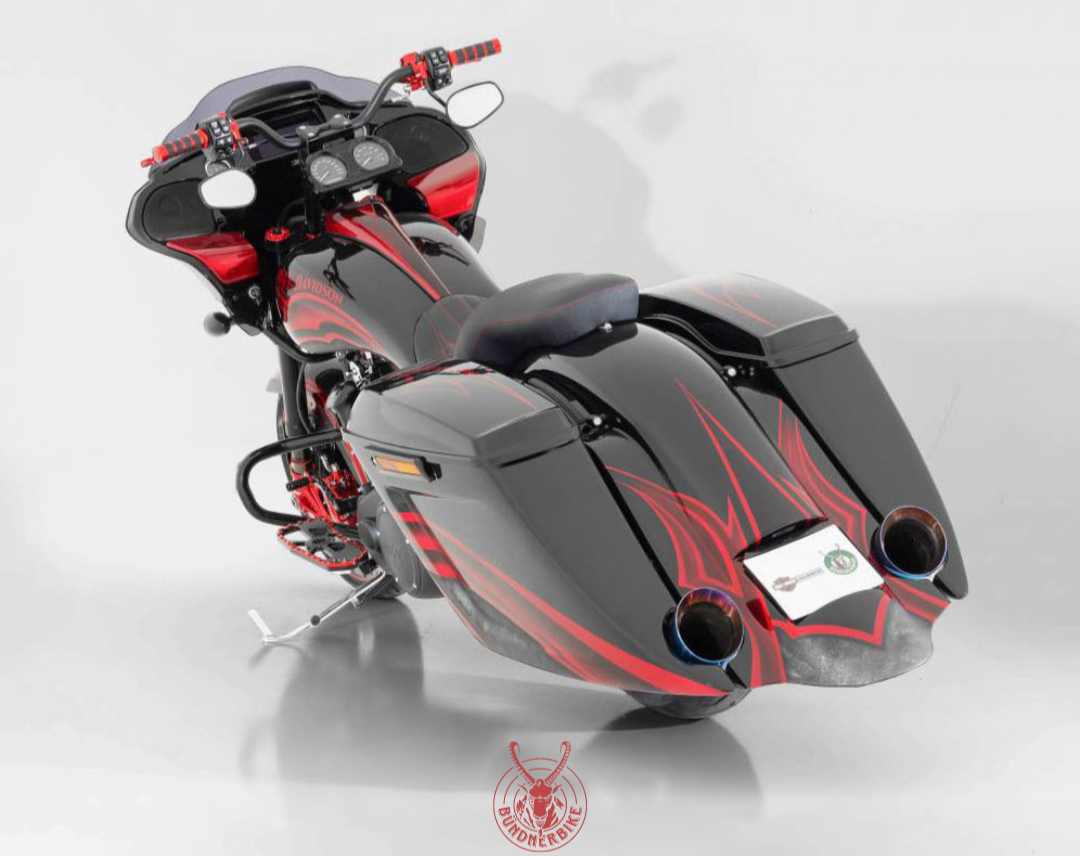 The extended saddlebags house the exhaust cans to create a clean tail end
Bundnerbike's website doesn't list the Street Emperor for sale. However, we urge you to get in touch with the shop for a clearer answer, hopefully, a quote on the build too. Also, Bundnerbike is also open to new custom projects, in case you have a vision for your Harley-Davidson. The build will not be "affordable," however, so keep a fat check ready. After all, even a stock Road Glide retails for $21,999.