The Acura Integra was Honda's best hit in the 90s. Spanning across three generations, the Japanese front-wheel drive car had solidified a reputation in the US. In 2002, the Integra nameplate retired to shine the light on a new generation of sports cars: the Acura RSX.
The new sporty little coupe had mixed reviews. A number of enthusiasts had hard feelings about leaving the beloved Integra behind, but the Acura RSX was an undeniable sight to behold.
It has a K series engine (some of Honda's best yet), it looked meaner, and it handled a lot smoother. The base model was an agile cat of its own, but the Type S bridged the gap between being a fast Honda and being the best-handling FWD sports car ever.
Related: 10 Best '90s JDM Sports Cars That Are Now Worth A Fortune
The 2003 Acura RSX Type S Packs 200 HP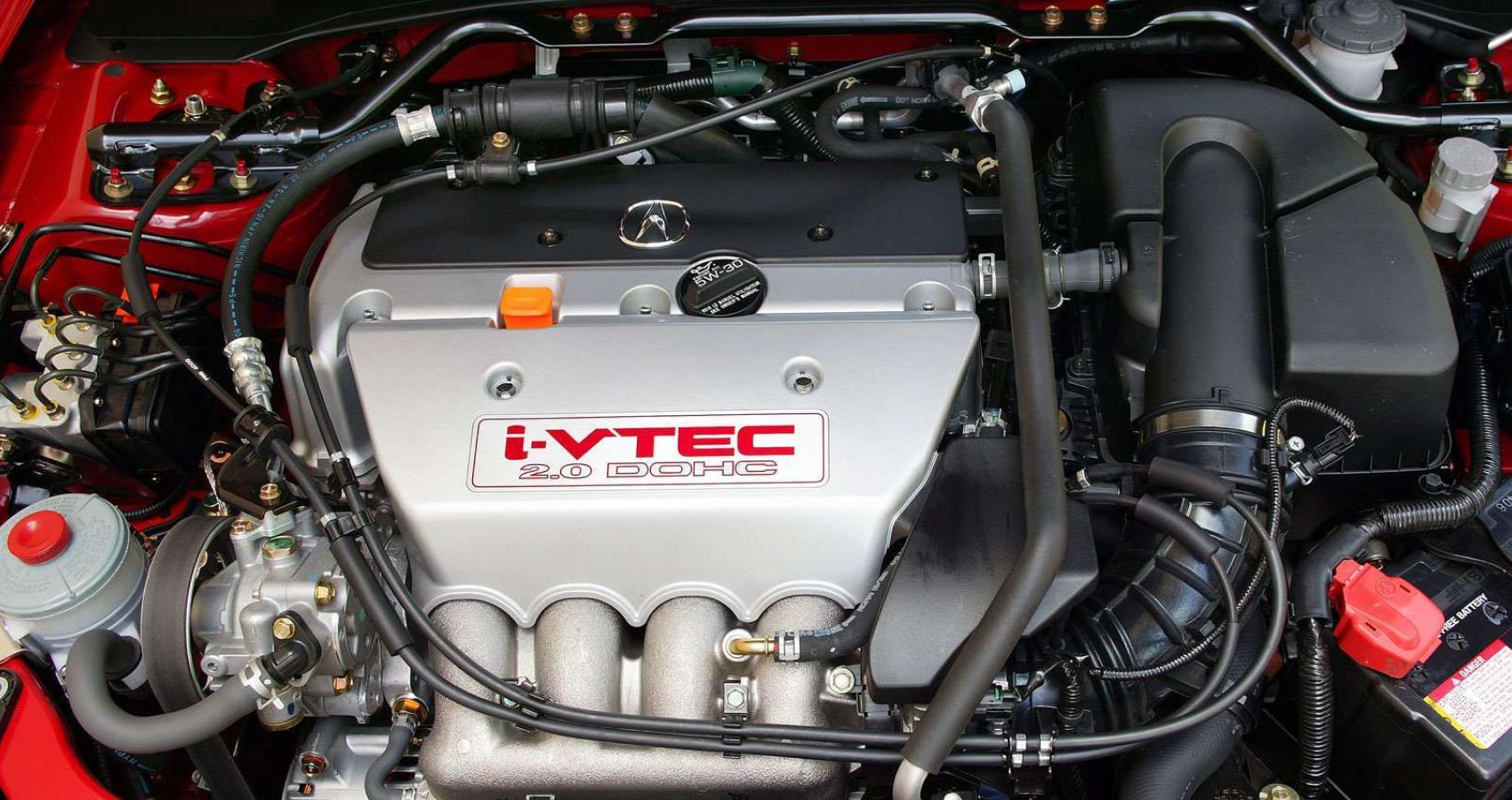 The fun starts right under the hood. The RSX Type S was possessed by one of the most responsive Honda engines of all time, a breakthrough during the 2000s. We're talking about a naturally aspirated 2.0L K20A2 on the 2003 Type S model.
The car's engine is capable of producing a maximum power output of 200 hp at a hair-standing 7400 RPM and a maximum torque of 193 Nm (142 lb.-ft) at 6000 rpm. It transfers power to the front wheels via a 6-speed manual gearbox.
The 2003 RSX Type S has a 0 to 60 mph time of 6.8 seconds (not that bad for its time) and a top speed of 145 mph. The numbers are not too impressive, but acceleration and speed were not the car's strong suit, to begin with. It was responsiveness.
RSX cars were one of the first Acuras to feature Honda's i-VTEC engine system, an intelligent valve-control system that revolutionized performance. Its variable valve timing gave the RSX Type S a smooth idle like a cat's purr and a throttle response like it has been drinking rocket fuel. This is paired with a perfectly consistent power delivery that drivers can rely on.
The 2003 RSX Type S Has Insane Handling Capabilities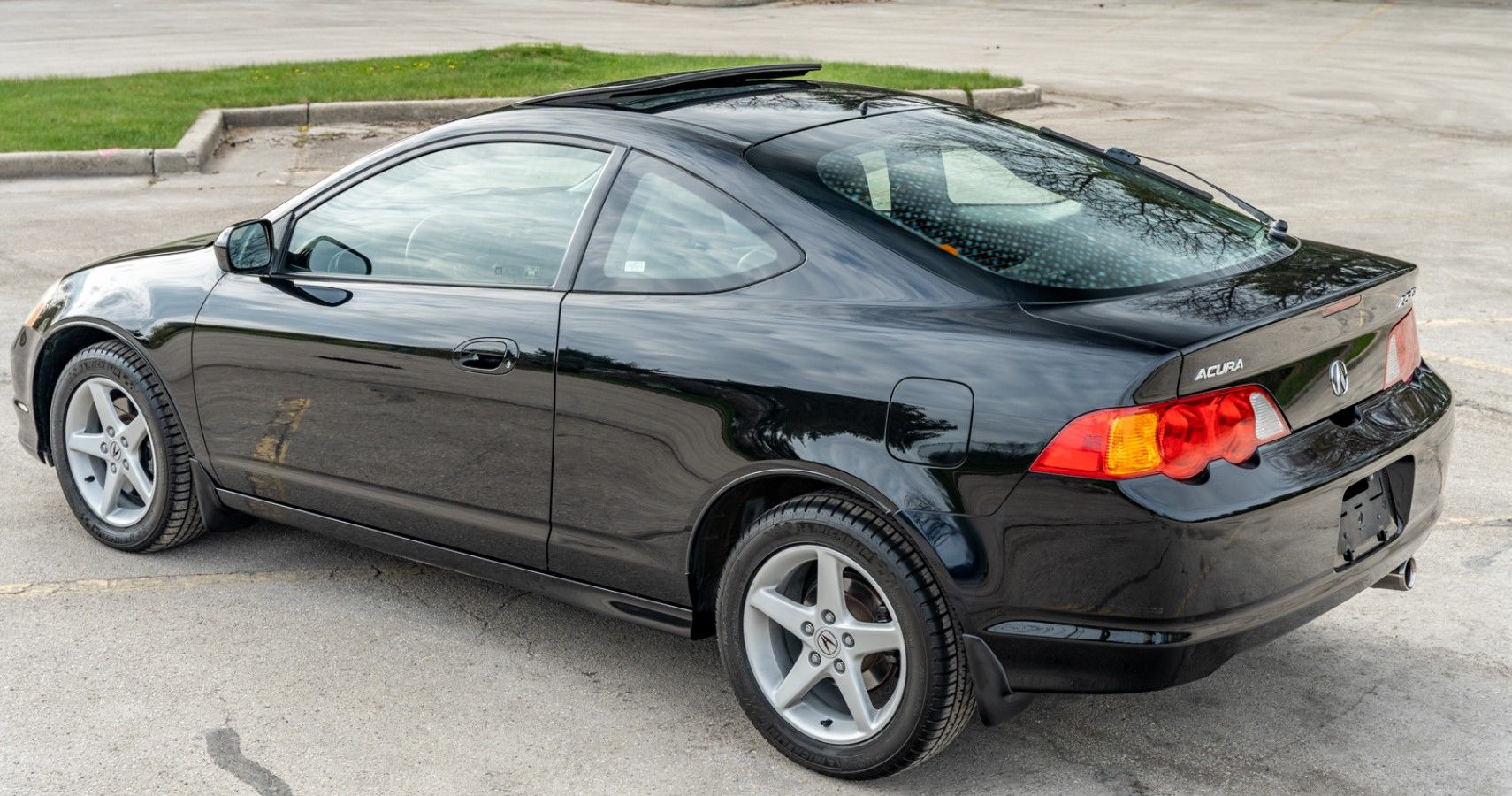 The i-VTEC engine technology gives the coupe great power reliability, but it was hardly what made the vehicle so admirable. Its handling and road-holding capabilities easily overshadow every other front-wheel drive vehicle of its era and of all time.
With its Independent Control-Link MacPherson strut and 23.0 mm stabilizer bar front suspension, the 2003 RSX Type S is a master at taking on sharp turns and tight corners.
This is complemented by the Independent compact double-wishbone with coil springs and 19.0 mm stabilizer bar rear suspension, which keeps the ride comfortable and smooth even on rough roads. It's like having a personal chauffeur who's also a ninja.
The wheel and tires on the RSX Type S don't disappoint either. With its stock tire sizes of 205 / 55 on 16-inch rims at the front and rear, this ride is a head-turner on the road. With that extra inch of tire size, you know you're getting a smooth ride with just the right amount of grip.
Related: Why Honda Acura NSX Is The Father Of All Modern Supercars
2003 RSX Type S Can Be Further Improved With Mods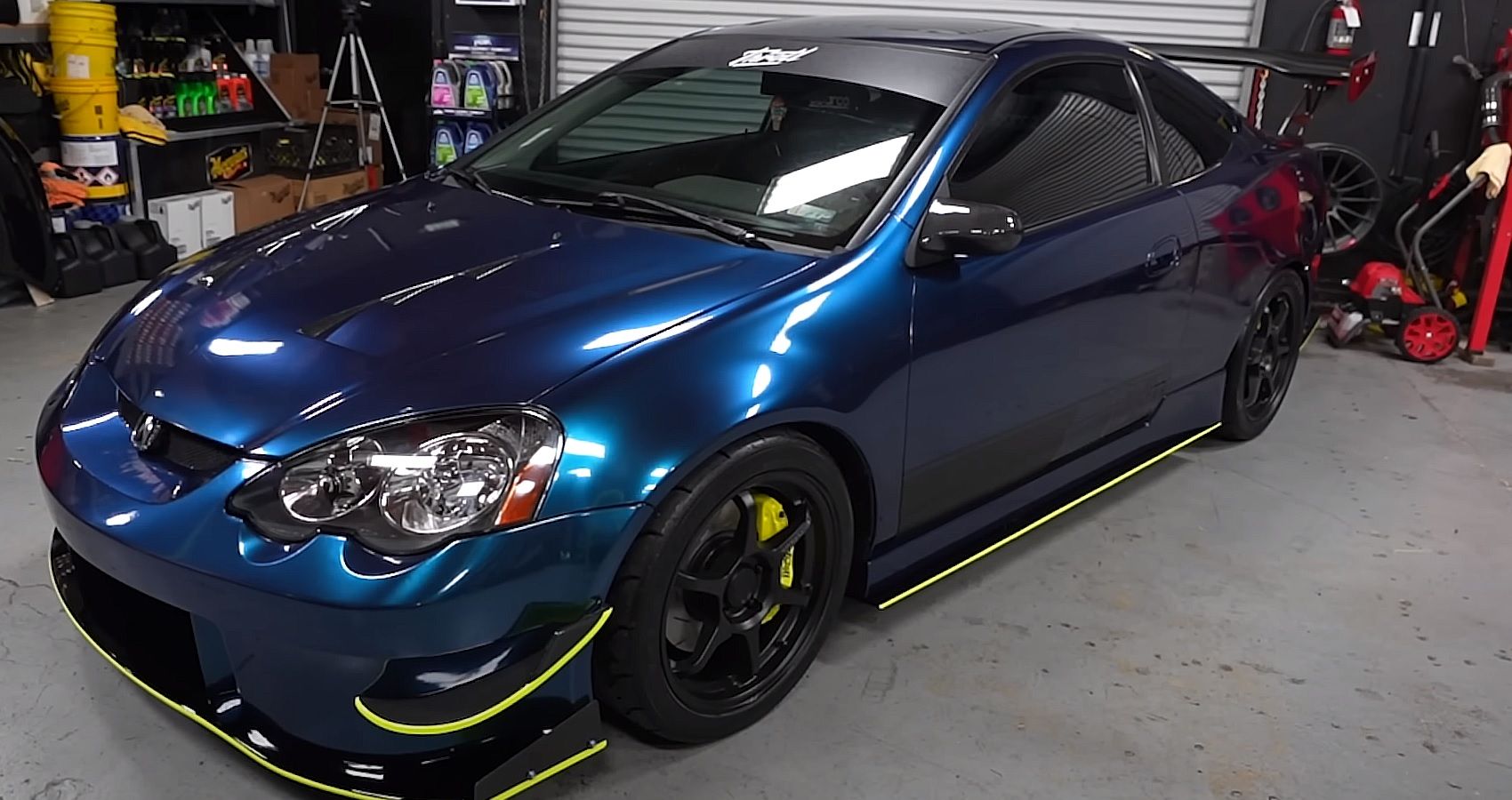 When Acura released the RSX Type S, it was like a magician pulling a rabbit out of a hat. This JDM car had style and personality, placing it on the list of best-looking Hondas of the era. But what made its legacy last is the sheer number of mods available that make it look even better. By looking better, we mean on both appearance and paper.
A popular mod for the RSX Type S is an upgraded air intake system. A high-performance air intake can increase horsepower and torque by allowing the engine to breathe better. A cold air intake can also reduce engine heat.
Swapping the regular exhaust for a sportier version further enhances performance by reducing back pressure and improving exhaust flow. Looking to make your presence known on the street? Updating the exhaust is still the way to go for a more aggressive and sporty sound. Some owners even opt for a full cat-back exhaust system for greater gains in performance and sound.
The RSX has an endless collection of cosmetic mods and accessories. Starting from lip kits to spoilers and new headlights, gearheads can give their Acura sports car their personal touch. When all is done, if the interior feels out-of-date, there are several shifters, seating options, and aftermarket radios available to add to the makeover.
Used 2003 Acura RSX Type S For Under $7000 Is An Easy Find
If everything about the 2003 RSX sounded mediocre when compared to modern sports cars, wait until you hear the price tag. If you are extremely lucky, you can grab yourself a 2003 Acura RSX for as low as $4,450. And you can almost always land yourself a deal under $7000 with just an extra bit of digging. Even modified ones, packing serious performance upgrades, can be had for under $10,000. Pristine condition models ask for a bit more, with average prices of clean RSX Type-S models hovering beyond $10,000.
That's a steal, considering its great engine, excellent handling capabilities, and moddable appearance. The coupe makes a good purchase for young gearheads looking for an entry with their first sports car. It doubles down as an investment since the Acura RSX is likely to shoot upward in price in the coming years.