How to Pack for a Motorcycle Adventure
Planning and packing bright can make all the difference for a successful motorcycle adventure. Here are some tips for what to pack:
Essential Gear
Make sure you have all the vital gear that is necessary and allowed on the road, such as a helmet, riding gloves, clothing appropriate for different weather conditions, durable footwear and any other items required to ensure your safety while riding.
When embarking on a motorcycle adventure, having the right gear is essential to keep you safe and make your experience as enjoyable as possible. 
Helmet:

 Wearing a helmet is essential when it comes to motorcycle safety. Make sure you choose one with good ventilation that fits appropriately – this will ensure optimal comfort and protection while riding.

Riding Jacket & Pants:

 Invest in good quality protective gear such as a riding jacket, chaps or leather pants – they should be made from materials resistant to tears and abrasions to keep you safe during an accident.

Gloves:

 Wear gloves for added protection and improved grip on your handlebars when riding in wet or cold weather. Look for ones with thick padding to reduce vibration while on the road!

Boots/Shoes:

 Choose boots or shoes that are comfortable yet durable enough to protect your feet from debris on the road and provide a good grip on your bike's foot controls. Invest in waterproof boots if you often plan to ride through wet weather conditions!

Additional Accessories:

 Other items like sunglasses, adjustable earplugs and rain gear can help enhance your ride by mitigating harsh sunlight, reducing wind noise and keeping you dry during rainfall, respectively!
Tools & Maintenance Supplies
Pack essential tools such as wrenches and screwdrivers so you'll be prepared should your bike need repairs or maintenance during your journey. Also include any basic supplies like oil, filters and spark plugs in case something needs to be replaced or fixed.
If you're planning a motorcycle trip to Europe, ensuring you have the right tools and maintenance supplies is essential. Here is a list of some essential items to pack:
Basic Tools:

Ensure you have essential tools such as wrenches and screwdrivers to make any minor repairs or adjustments needed while on the go. A multi-tool can be convenient to save space in your bag!

Spare Parts:

 It's not always easy (or cheap) to find spare parts for your bike in unfamiliar locations, so bring along whatever extra parts may be necessary, such as oil filters, spark plugs and extra halogen light bulbs just in case something needs replacing.

Tire Pressure Gauge:

Keeping an eye on your tire pressure is essential for optimal performance – bring a small tire pressure gauge with you to check it regularly and make adjustments during your journey.

Lubricants & Cleaners:

Make a few cans of lubricant, chain lube and other cleaning products available to keep your bike in ideal running condition throughout your trip.

Map/GPS Device:

Make sure you always have physical maps or a GPS device on hand – this will help ensure you stay on the correct route while exploring new locations!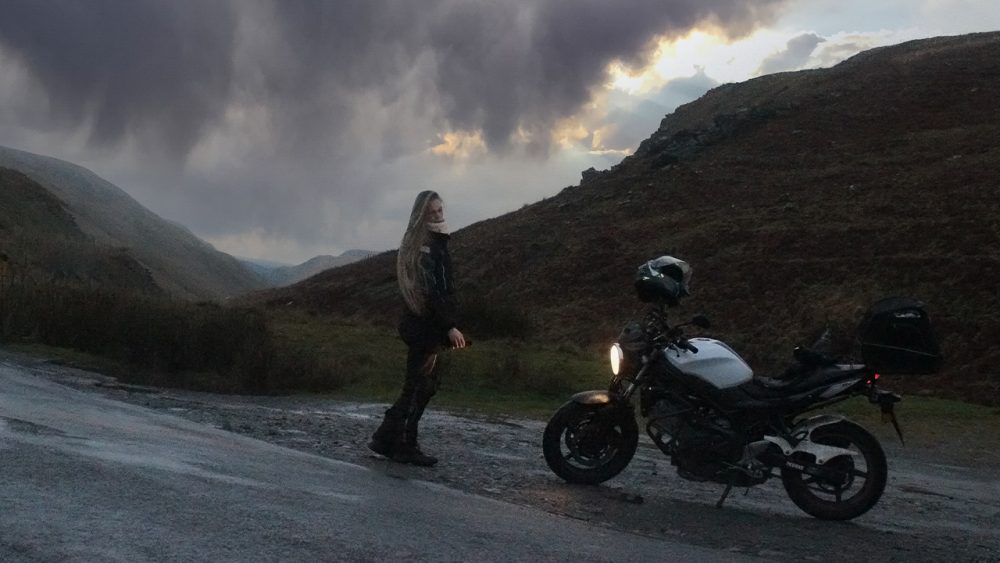 First Aid Kit
Include essential first-aid items such as bandages, antiseptic wipes, pain relief medication and perhaps even antibiotic ointment if someone needs medical attention during your trip.
A first aid kit is essential to any travel plan, especially in rural or remote areas. When packing for a trip to Europe, here are some must-have items for your first aid kit:
Basic Medication:

Bring essential medications such as painkillers, antihistamines and antiseptic creams that can help ease common ailments and treat minor injuries.

Bandages & Band-Aids:

 Always have a variety of bandages and plasters on hand – these will come in handy for cuts and scrapes as well as blisters from walking long distances!

Tweezers & Safety Pins:

Tweezers can remove splinters and ticks, while safety pins can help secure bandages or clothing in an emergency.

Antiseptic Wipes & Cleaning Agents:

 Have disinfectant wipes and cleaning agents on hand in case of spills.

Thermometer & Rehydration Solutions:

 It's essential to monitor your temperature when travelling – bring along a digital thermometer and rehydration solutions like energy drinks or electrolyte tablets just in case you're feeling dehydrated or feverish during the journey!
Packaging the right items in your first aid kit could mean the difference between having an enjoyable experience or a disastrous one when travelling overseas – make sure you plan ahead by packing all the necessary supplies before leaving home!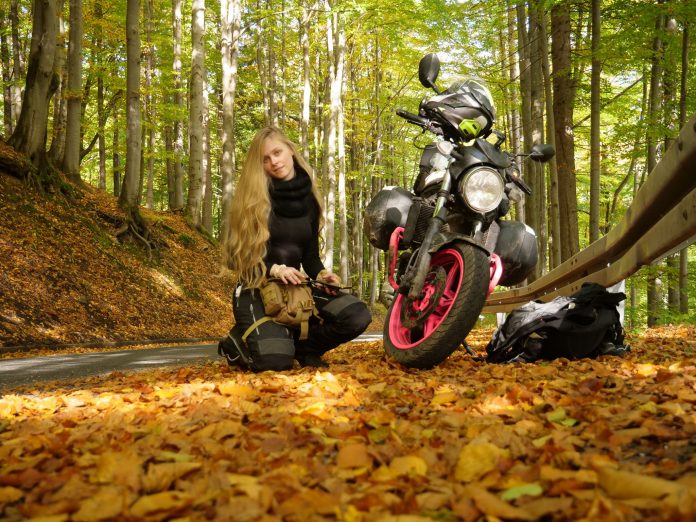 Sleeping Gear
Depending on where you plan to sleep each night, bring essentials such as a sleeping bag, pillow and an air mattress if needed. Tents can also come in handy depending on where you're travelling – keep weight in mind when selecting these items!
Sleeping Bag:

Invest in a high-quality sleeping bag designed to keep you warm and cosy while on the road. This will be useful if you camp in unfamiliar locations or need extra warmth during chilly nights.

Camping Pillow & Blankets:

 If you're staying in hostels or campsites, having a comfortable camping pillow and extra blankets can make all the difference! Ensure these items are lightweight and provide enough insulation for cold nights.

Sleeping Mat:

 Sleeping mats provide cushioning and protection from the ground – look for one that is lightweight yet durable so it can be easily transported along with your other sleeping gear.

Eye Mask & Ear Plugs:

 Long days of riding can make it difficult to sleep when night comes around – bring along an eye mask and ear plugs so that any unexpected noise won't bother your slumber!

Mosquito Repellent/Netting:

 Be prepared for pesky pests such as mosquitoes by bringing along bug spray and netting to keep them away while you sleep outdoors!
Electronics & Accessories: Your smartphone can be a great travel companion for navigation, keeping track of your itinerary and expenses, and capturing memorable moments along the way! Remember to bring chargers (including one for your bike) and adapters!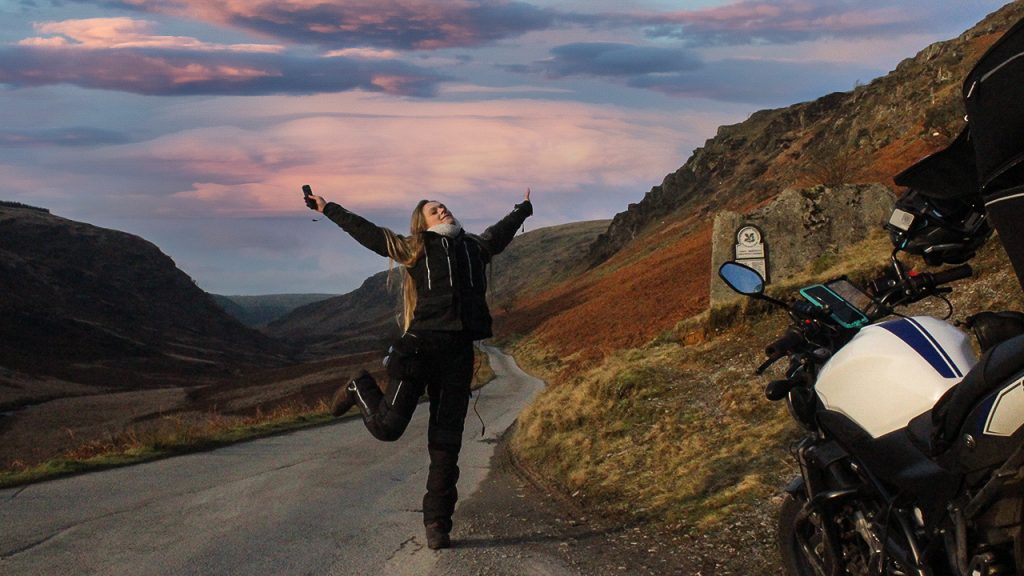 Electronics & Accessories
Are you planning a trip to Europe? It'sBringing the right electronics and accessories with you is vital to ensure your travels go smoothly. Here are some must-have items to pack:
Smartphone & Charger:

 Ensure you have an unlocked smartphone or tablet with roaming capabilities to stay connected overseas. Remember your charger also – this will help keep your device up during long trips!

Adapter Plug:

 An adapter plug is a must if you need to charge any of your devices while travelling in Europe since many countries have different wall outlets than North America.

Camera & Accessories:

 If you plan on capturing memories, bring a camera and all its necessary accessories, such as extra batteries, memory cards, lens cleaning supplies etc.

GPS Navigation System:

 Travelling through unfamiliar cities can be confusing at times – having a GPS navigation system can help guide the way and ensure you stay aware during those long rides.
These are just some of the essentials you should consider when planning what to pack for a motorcycle adventure – do your research and plan so you won't be caught off guard during any unexpected events!