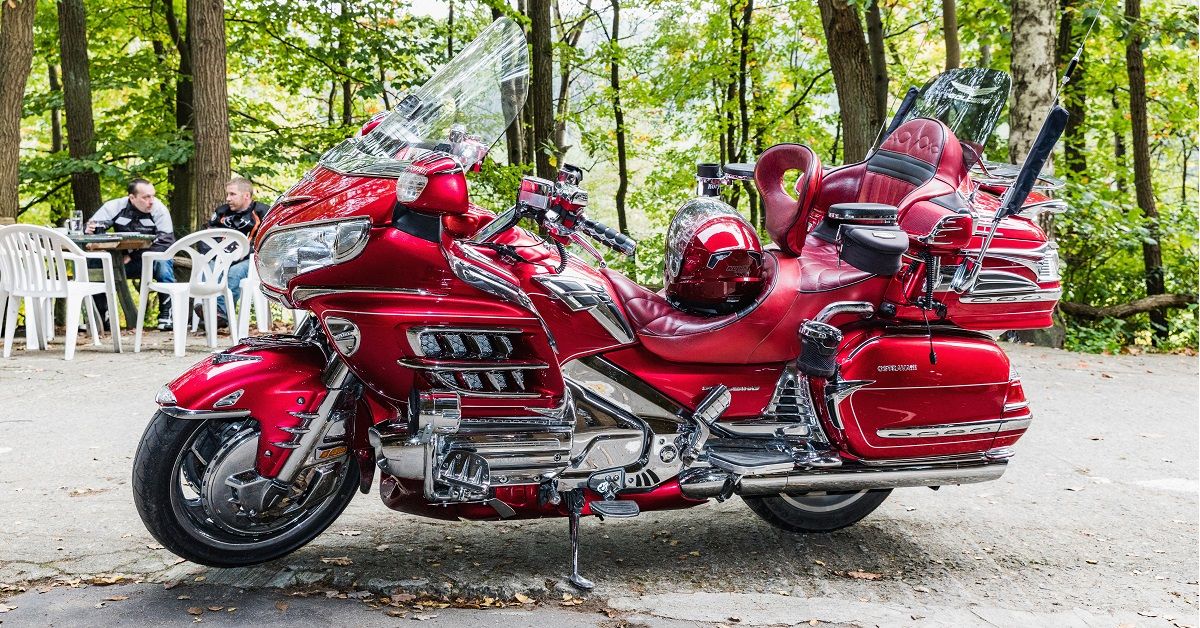 Touring motorcycles are one of the most important bike categories on the road. This is because they allow people to explore much larger portions of the world at a time, since they are designed with touring and sightseeing in mind, as the name suggests.
Pretty much every motorcycle company makes touring motorcycles. However, as with everything, some do it better than others, and even best of all in some senses. The "best" is often broken down to where those motorcycles are based in terms of country.
In terms of considering the best touring motorcycles from Japan, the options are vast. Yamaha and Kawasaki are some of the best examples, but we happen to think that Honda actually offers the best touring motorcycles from Japan. Honda is a globally renowned manufacturer with a plethora of standout cars and motorcycles. Indeed, their touring motorcycles, also sometimes called cruisers, are top-notch.
We took a look at Honda's touring motorcycles to determine why they are the best touring bikes from Japan. Here's what we uncovered.
Honda Touring Bikes Are Reliable
One of the biggest reasons why Honda makes the best touring motorcycles is that the brand is reliable. This is beyond important for a touring bike because they're going longer distances. A rider may decide to travel across the country in the United States, but if the bike is a dud, that trip will not be a great one. Of course, every motorcycle will have issues, but some are designed with major flaws that cause the bike's engine to not work properly.
This is also important because while touring bikes have storage, most riders will not have a great deal of room to store items to fix major issues with their motorcycle. A person planning a trip should be able to focus on the journey and not spend time worrying if their bike is going to break down in the mountains.
There are plenty of great Japanese bikemakers, but there is almost no company that has Honda's reputation for reliability. This is a major part of the reason why the company is one of the examples of a vehicle maker that has passed the test of time. People in the market for a great touring bike that will last should certainly look into the options Honda has.
RELATED: What You Need To Know About The Harley-Davidson's Touring Specials
Honda Has Multiple "Best Touring Motorcycles"
If you take a look at a list of the best touring motorcycles from a whole host of reviewers, you'll likely find many Hondas. One would be proof enough, but lists such as those from Motorcycle News feature multiple.
One of the Honda Touring motorcycles used on said list is the Honda Gold Wing. In fact, some call it the most important touring motorcycle ever made. It has been around since 1974 and has evolved a great deal over the years. As an example of that, the first version used a 999cc flat-four engine with a shaft-driven power train.
Now, this road beast uses a 1833cc liquid-cool, horizontally-opposed, six-cylinder engine. This helps to keep the bike's center of gravity low, which makes it great for slow and steady speeds. It is capable of an impressive 126 hp and 125 lb-ft of torque. As with most touring bikes, you don't have to push this one to the limit to get great performance.
The other Honda touring bike on the list is the CRF100L Africa Twin. This legendary Honda Bike that was reborn in 2016. It is a favorite for many; however, cruise control was only added to the bike recently. Cruise control is a super important feature for this type of bike. No one wants to ride across the country on a motorcycle and have to manually control the speed and movement.
While the lack of cruise control may not be a deal-breaker on a car, it's a real sticking point for motorcycle buyers. This also shows that Honda actually listens to its customers, unlike many other companies.
Honda Touring Motorcycles Are Stylish And Diverse
Another reason we believe that Honda is behind the best Japanese touring bikes is because they are both stylish and diverse. For many, touring motorcycles are not the most aesthetically pleasing. Sure, they're perfectly fine, but they are sometimes far too big and bulky. Also, they often fail to distinguish themselves from other touring bikes in terms of outward design, which takes away from a rider's individuality.
Honda breaks this trend by emphasizing how the bike looks. Sure, the rider needs space, but Honda has found creative ways to make those storage areas look good instead of it just being a bulky machine.
RELATED: Here's What Makes The Harley-Davidson Road King Special A Good Touring Motorcycle
Honda Gets It Right
Honda is hard to beat regardless of if we're discussing cars or bikes. They are at the top of their game and have been for quite a while. When it comes to touring bikes from Japan, they have many offerings that a potential rider would love.
Some are more modern bikes, but some are the more traditional style of touring bikes. They truly have something for anyone. So, if you're looking for a touring bike, they can more than likely full fill your needs.
Chevrolet Might Give Camaro Send-Off Models Blackwing Powerplants
The Cadillac CT5-V Blackwing could inhabit the 2023 ZL1 and ZL1 1LE.
Read Next
About The Author