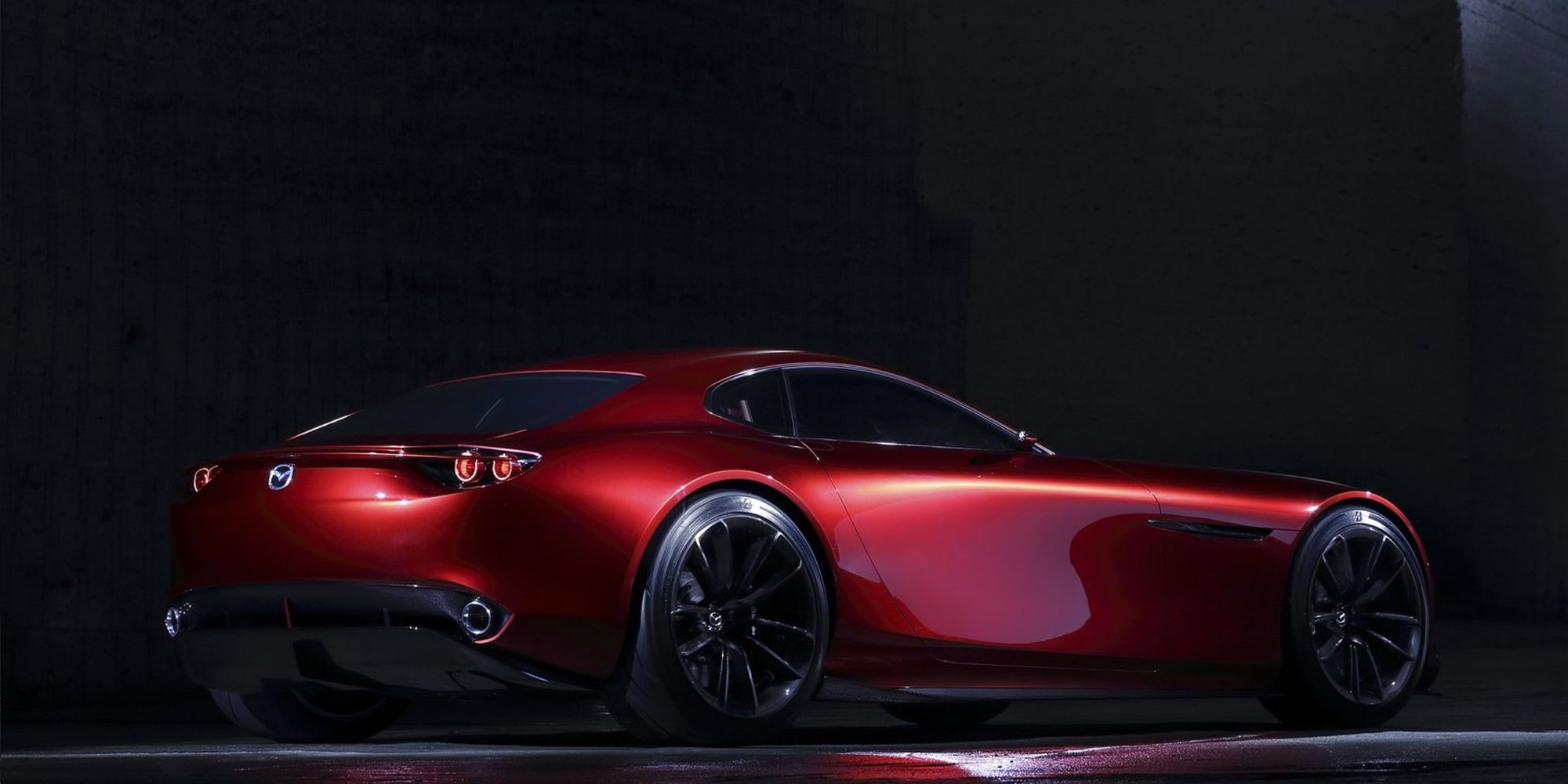 Japanese brands always strived to bring something new and different to the automobile industry through their products. Mazda has thrived as one of the best manufacturers from the Land of the Rising Sun. And one of their most popular and prominent innovations was the iconic rotary engine.
The RX-7, one of the best JDM cars ever, had a rotary under its hood, and it showed the world how good it was. But we are yet to see it since Mazda ditched it in favor of the more traditional 4-cylinder and 6-cylinder engines. But Mazda has brought back the piston-less engine, but not like you expect.
Enter the RX-Vision, a concept Mazda unveiled at the Tokyo Motor Show a few years ago. RX-Vision could be a neat addition to the current lineup of Mazda, but we haven't seen or heard anything about it in a while, and many people do not even know about it, so here's everything you need to know about the Mazda RX-Vision.
Related: Everything You Should Ever Know About Rotary Engine Cars
10
Mazda Revealed It Back In 2015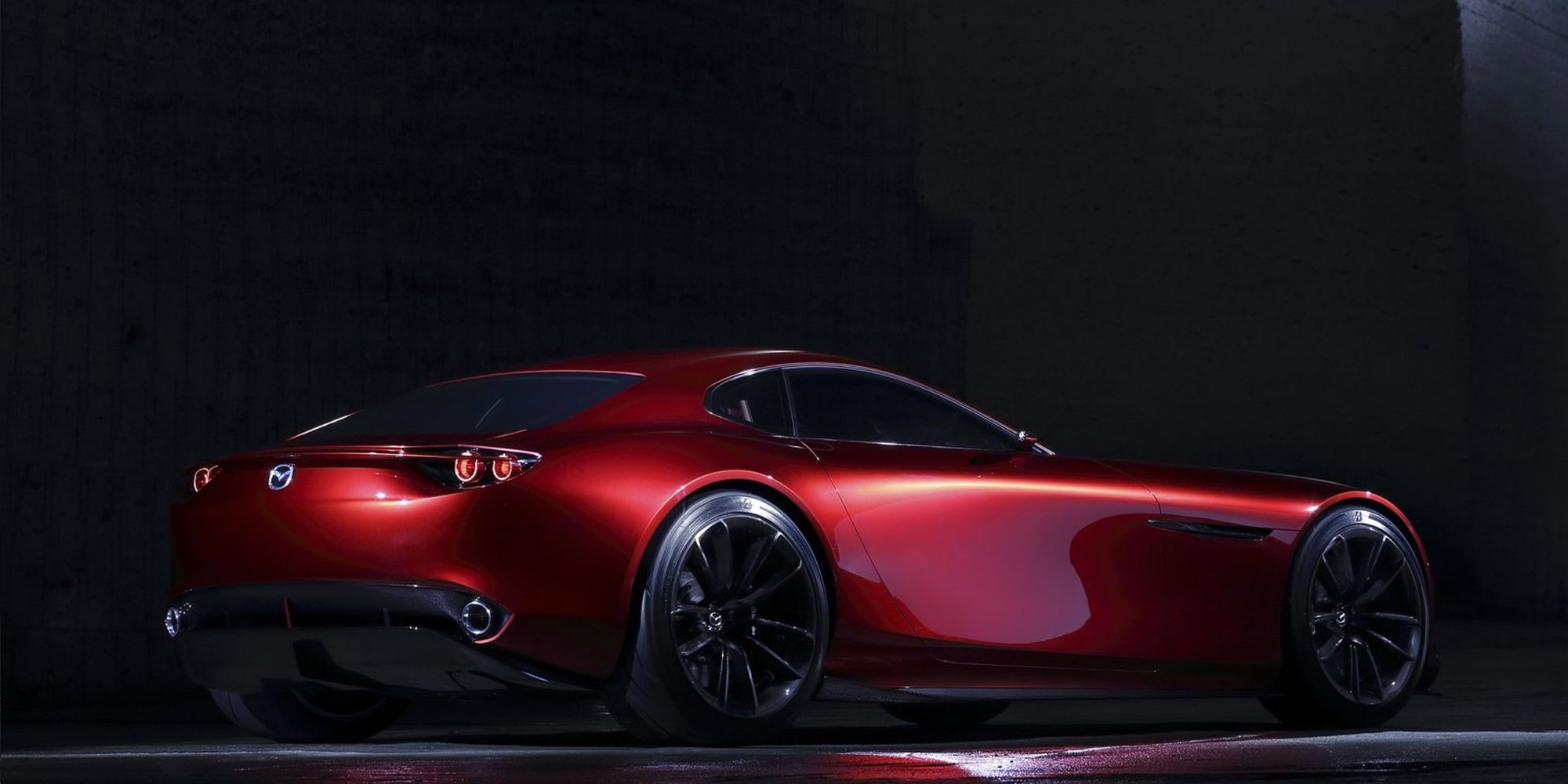 Most people wouldn't expect this to be an 8-year-old concept, would they? Well, it was November 2015, but regardless, the point is that the folks at Mazda came up with this beautiful design a long time ago. It was at the Tokyo Motor Show we saw it for the first time.
The RX-Vision concept is one of Mazda's most talked about products, and Mazda states that this is a rendition of its KODO – Soul of Motion design philosophy.
9
It's Still A Concept Car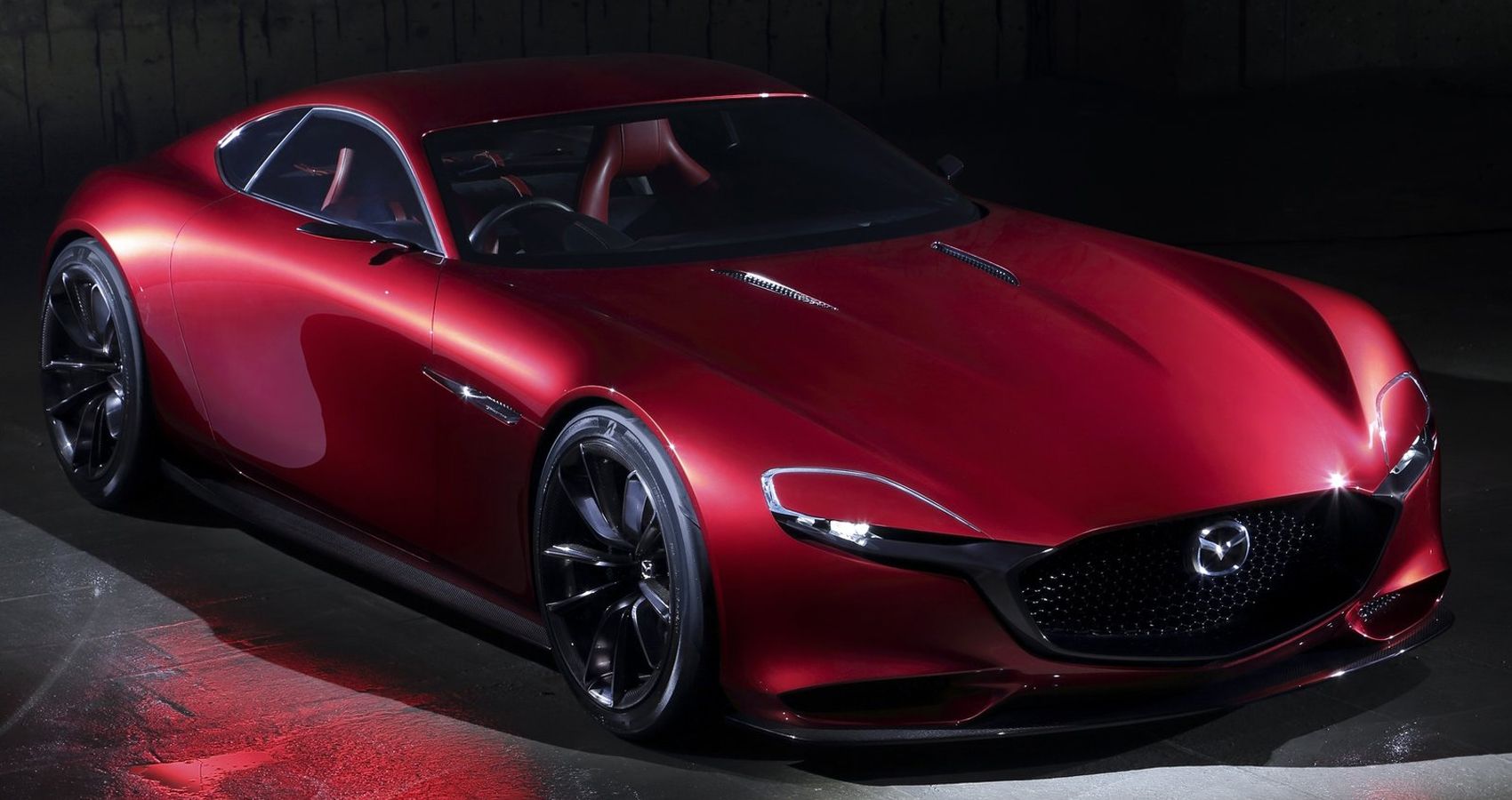 Usually, concept cars stay concept cars for a few years, but the RX-Vision is taking longer than expected to show up in showrooms and inventories. A concept car has to go through a lot of changes after it gets input from different places before becoming a production-ready model.
And even then, some concept cars do not ever make it to the production line. But it seems that Mazda has not yet given up on the RX-Vision, and we'll just have to wait a little bit longer.
Related: Top 10 Most Overhyped Concept Cars In The Last Decade
8
You Can Drive It …Digitally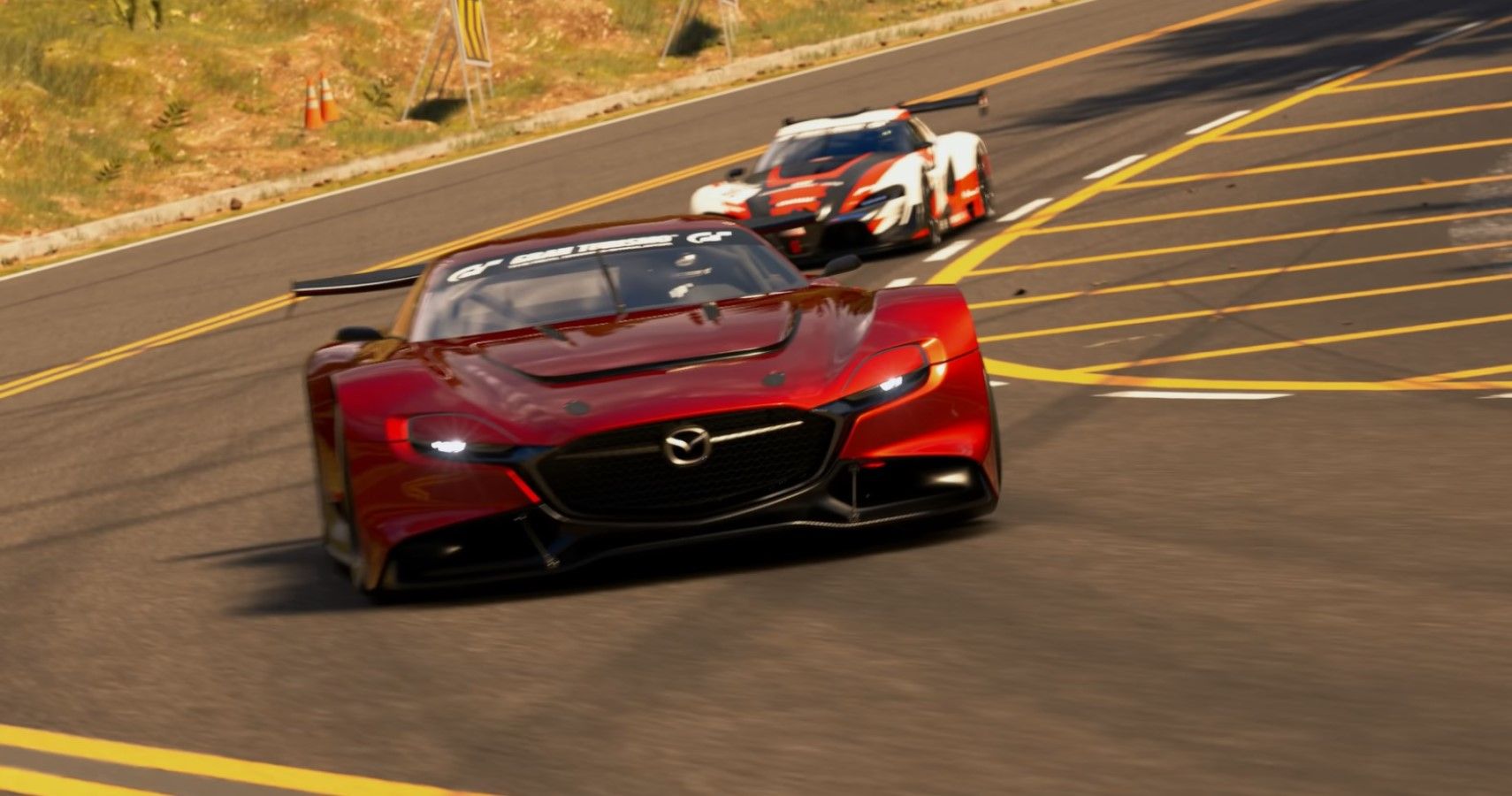 Speaking of, you won't have to wait to drive it if you have a Playstation 4 or 5 in your house. Mazda and game developers Polyphony Digital have teamed up to bring us the RX-Vision concept as a playable car in the Gran Turismo 7 and Gran Turismo Sport video games.
There are two ways to acquire the RX-Vision in the games, one of them is buying it with 450,000 credits of in-game currency if you have enough of it. The other way is by signing a Manufacturer Cup contract with Mazda valid for one season. You can even race with the car in the cup.
Related: Gran Turismo 7: How To Get The Mazda RX-Vision GT3 Concept
7
Return Of The Rotary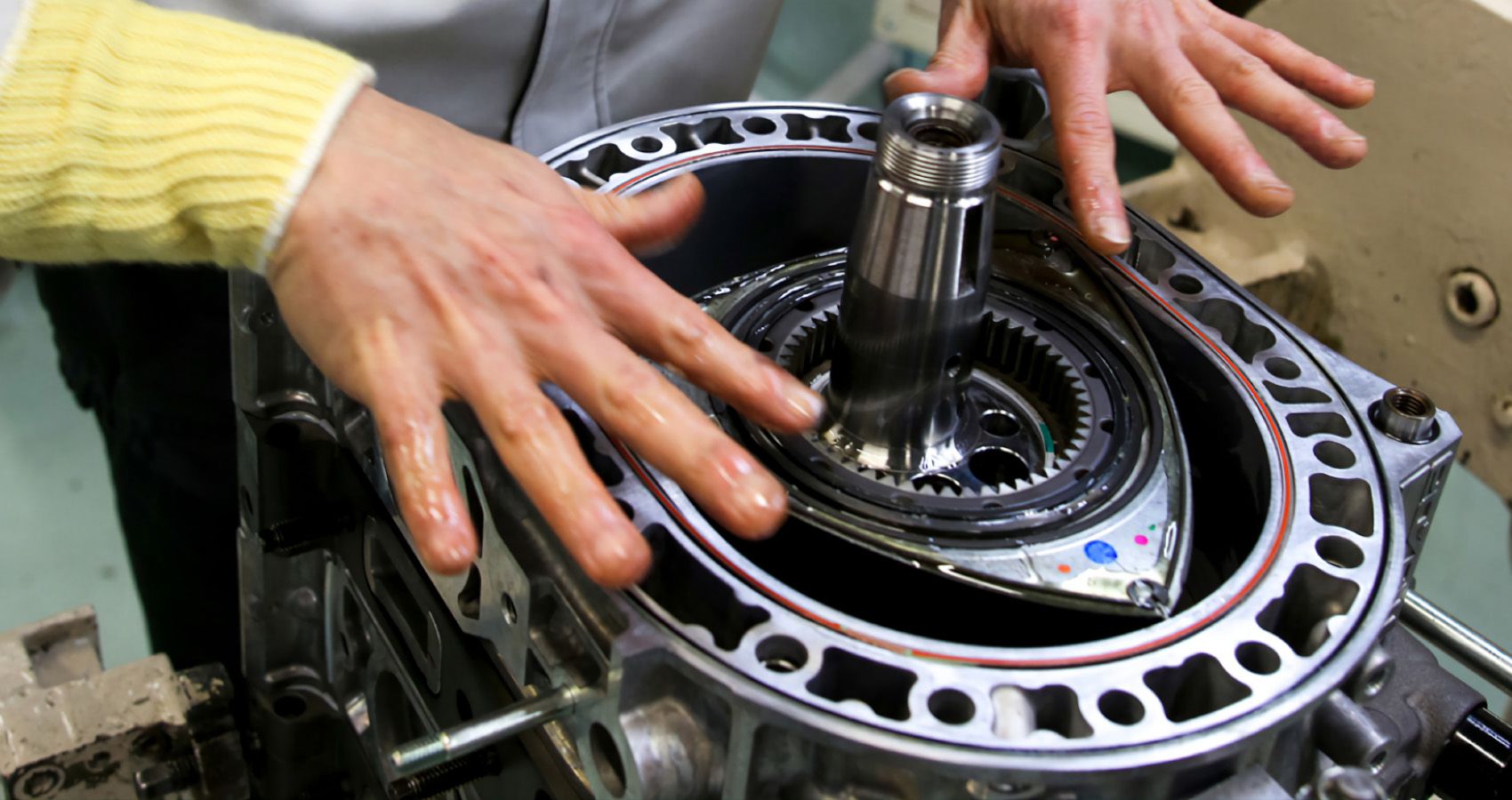 The rotary engine showed the automobile industry that Mazda is not just another car manufacturer without ambition. It quickly became one of the best engines in terms of its compactness, power delivery, and unique layout without any pistons and valves.
But it's been a while since we last saw the rotary in action in a new Mazda vehicle. The RX-Vision, if and hopefully when it makes its way to the city streets, will bring with it the rotary engine, perhaps one of the most talked-about things of the car to begin with.
Related: Here's How The Mazda RX-Vision Nods To The Golden Age Of Japanese Rotary Engines
6
It's Not A Supercar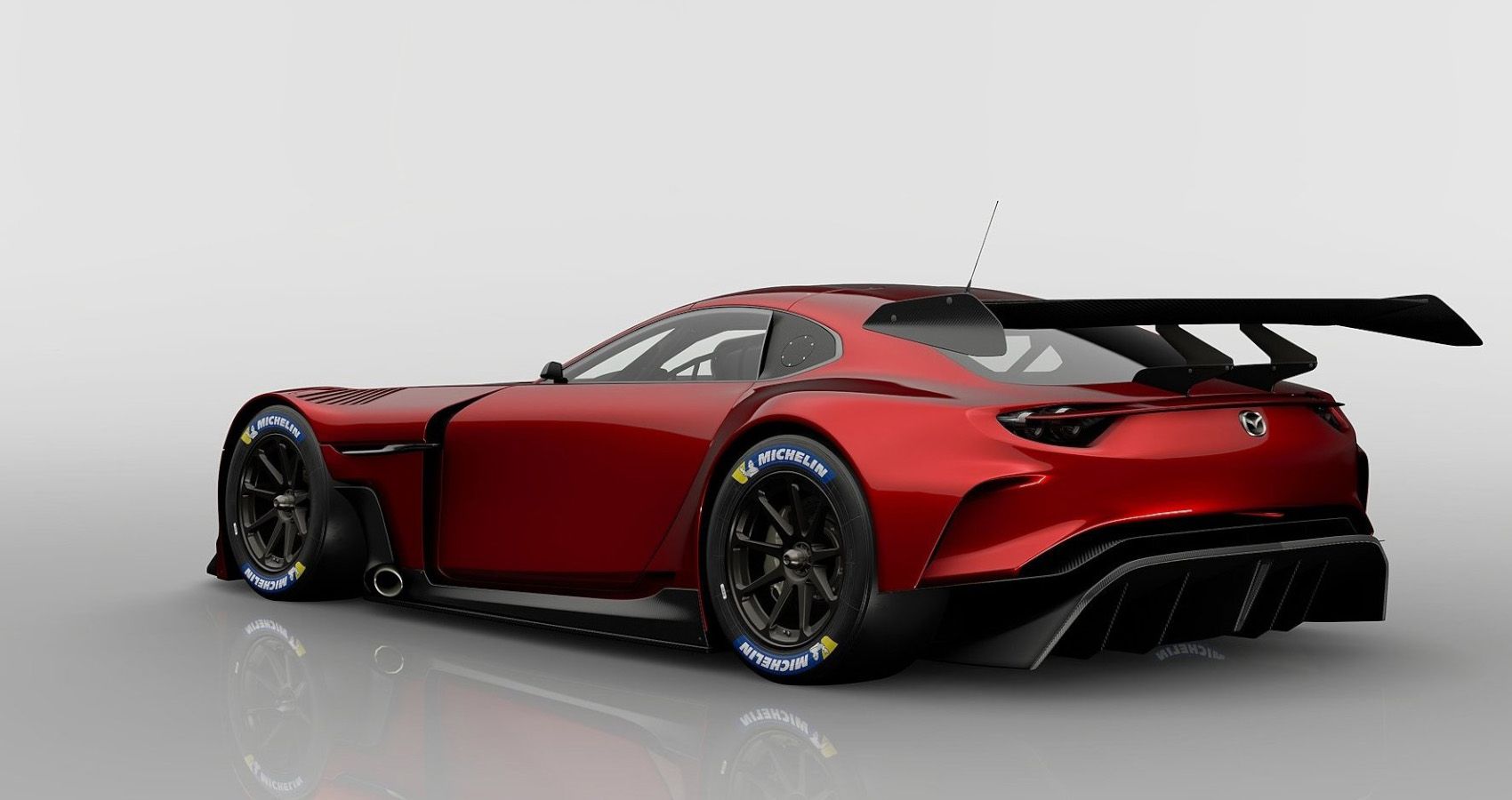 Despite its looks, the RX-Vision is not a supercar. While the Koenigsegg Gemera houses a 2.0-liter 3-cylinder, it's got electric motors helping it become superfast. The RX-Vision, on the other hand, is an ICE car without those electric helping hands.
The RX-Vision concept has the looks, but we like to think of it as a sports car that sits in the category of luxury sports coupes like the Toyota GR Supra.
5
It's Available For Sale In Japan, As A Scale Model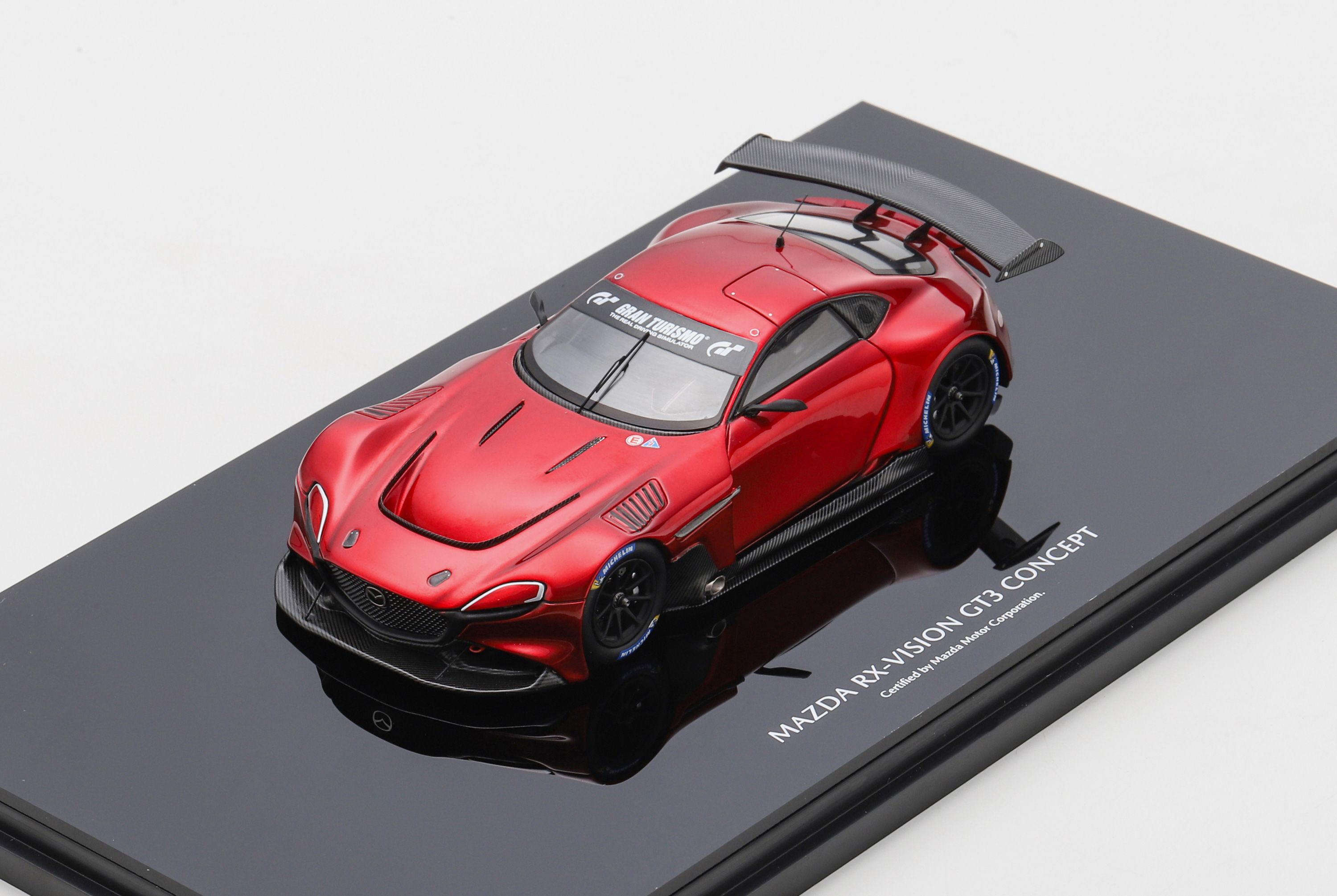 Mazda isn't too keen to share the development phase of the RX-Vision with the world, but it did sell the RX-Vision as a scale model in its home country. The toy car is resin-made and is 14.5 inches long, 8 inches wide, and 5.7 inches tall.
But Mazda has only made 30 of these so far, so we're not sure if you can get one easily now. But the scale model is of a GT3 version of the concept and a nice addition as a collectible to go with the real RX-Vision.
4
Festival Automobile International Awarded It The Most Beautiful Concept Car of the Year Award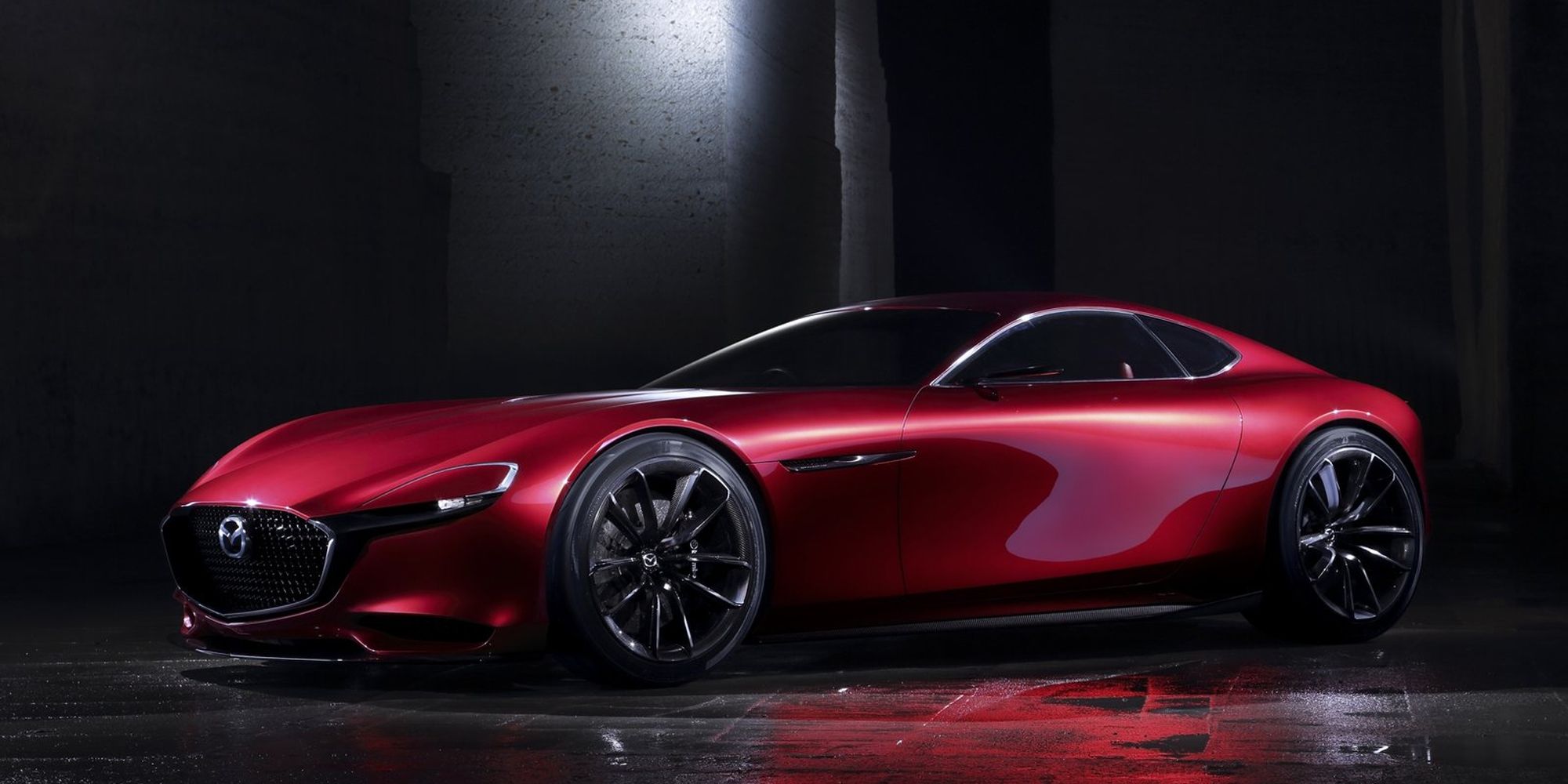 It was the 31st Festival Automobile International in 2016 where the RX-Vision concept was present on display at the HÔTEL NATIONAL DES INVALIDES EXHIBITION in Paris. Over there, this sports car concept captured the grand prize of the "Most Beautiful Concept Car of the Year" award.
In a place where displaying beautiful concept cars is the agenda, being the most beautiful of them all shows how Mazda has nailed the formula of a gorgeous coupe that's easy on the eyes and a real visual treat for bystanders and people around it.
3
It Shares Many Design Cues With A Modern Mazda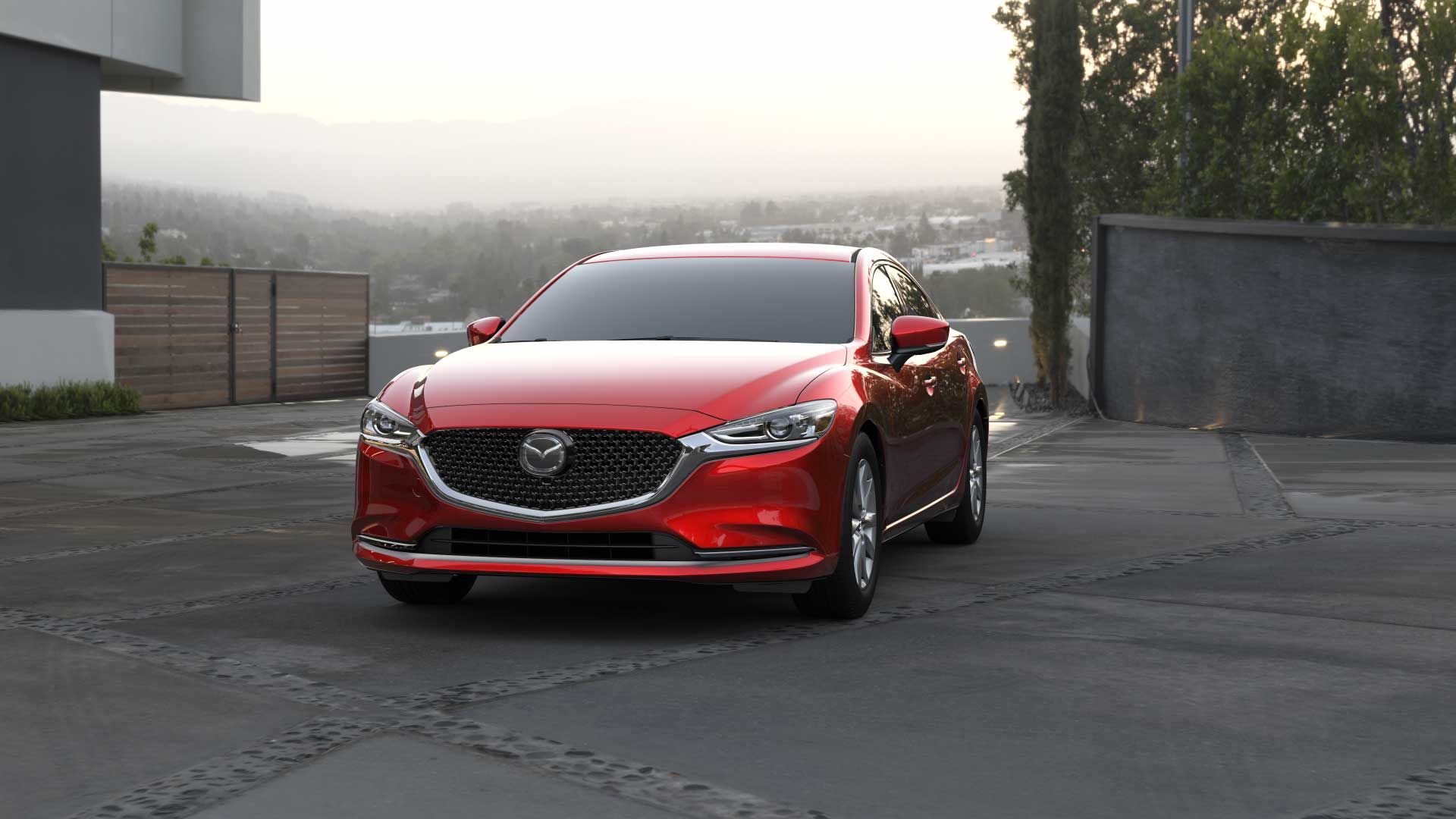 You can't just let all that beauty stay dormant all these years, thought Mazda, probably. We say that because if you look closely, the modern Mazda models like the Mazda 3 and Mazda 6 gets some appearance items like the front grille shape, headlights and taillights design, and some parts of the front and rear bumpers.
It's turned out to be a good move from Mazda's side as well because people seem to like what they see when they look at Mazda's current lineup of models. We don't know which car was the one to get it first, but we're glad it exists.
Related: Next-Gen Mazda 6: The First Big Step Into Bigger Things For Mazda
2
It Displays Mazda's Commitment To Fun-To-Drive Cars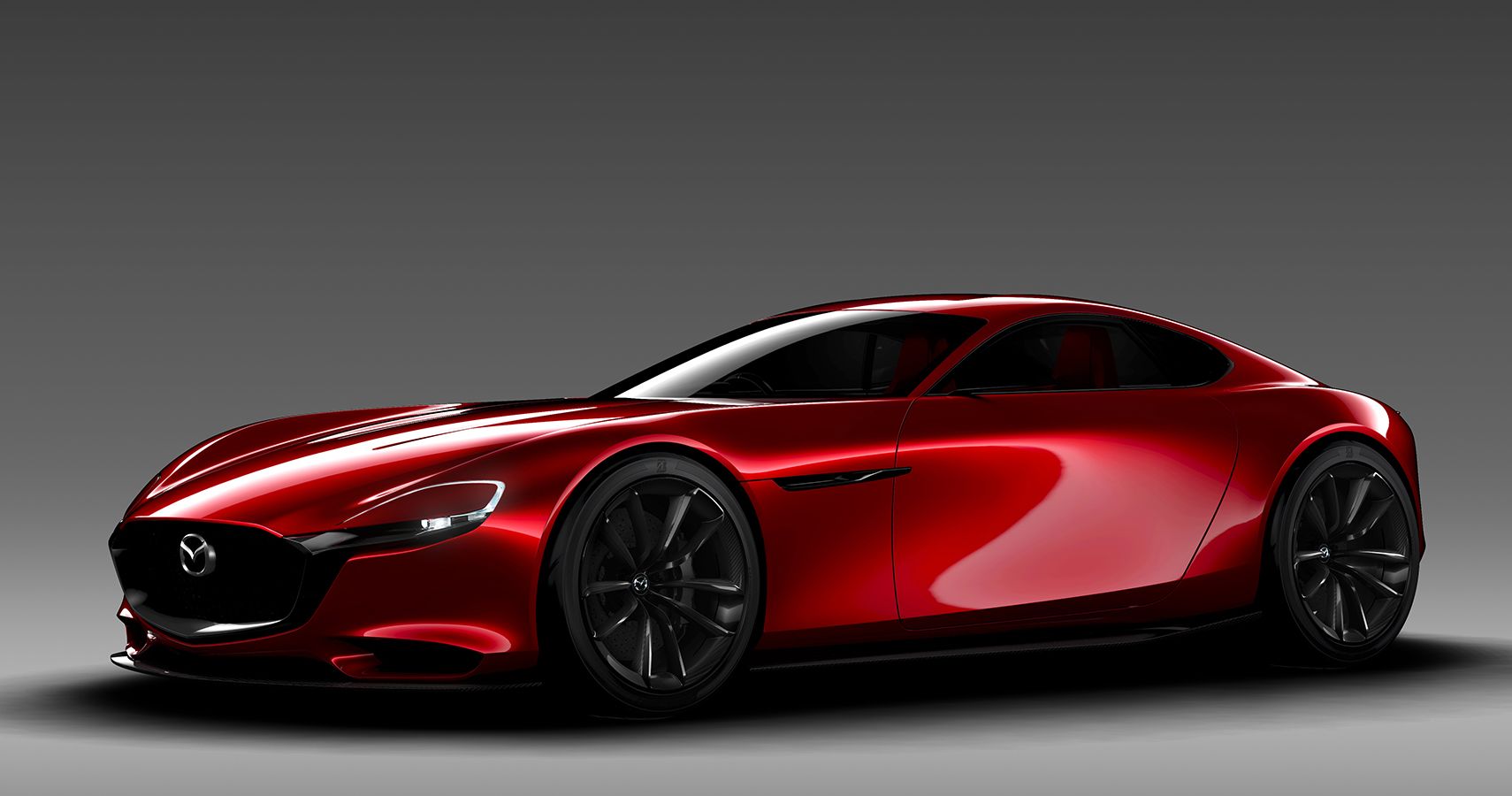 Mazda has continued to make coupes that are lightweight, sporty, and fun to drive. The RX-7, the RX-8, the underrated MX-6, and the Mazdaspeed 3/6 used to entertain drivers with their sharp handling and peppy engines. But they are long gone, and the MX-5 is the only lightweight sports car they are making.
While the Mazda 6 can be a bit sporty, it's still a 4-door and not a proper sports car. But the RX-Vision implies that Mazda has not yet given up on the thing that makes them so popular — the ability to give people cars that are a pure joy to drive.
Related: This Is How The Mazda Miata Changed The Automotive Scenery Forever
1
It Could Debut As The RX-9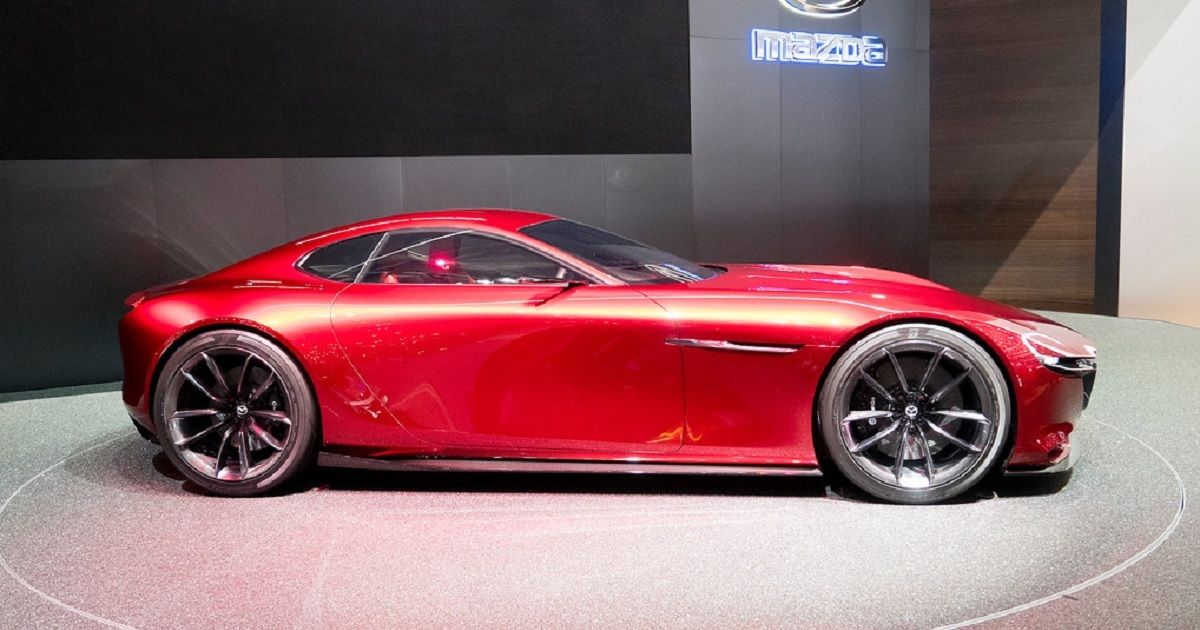 Mazda's RX series is so beloved that people are still hoping for Mazda to bring it back for another go. Many have speculated that the next car to join the RX lineup would continue the number game and will be named the RX-9. And the RX-Vision concept only added fuel to that fire.
Another fact that it will have a rotary engine helped solidify that speculation even further. The earlier entries, especially the RX-7 were so great and iconic that topping that in every aspect is no walk in the park. Perhaps that's why Mazda is taking so long for the concept to come to production. Either way, we'll be waiting with an optimistic mindset.
Sources: Mazda USA, Mazda Japan.