10 Station Wagons That Pack A Mean Punch
The two-door coupe body is by definition what people think when the term "sports car" comes about in a conversation. While this is partly true, not every gearhead is single and childless and automakers are fully aware of that. As a result, several carmakers made sure to offer family-friendly cars that pack tons of power.
RELATED: 10 Of The Coolest Family Cars Ever Made
Carmakers understood that families did not have to go from point A to point B in a boring car. There were times car manufacturers built station wagons that could keep up with real sports cars. These station wagons are not necessarily sleepers. They look meaner than some of the most popular performance cars on the market.
10/10

1965 Dodge Coronet Wagon
When it comes to American cars from the '60s, the same vehicles tend to be mentioned. A lot of outstanding vehicles are overshadowed by amazing cars such as the Mustang, the Camaro, or the Charger. No one pays attention to some of the muscle wagons released during that era. Dodge made sure to offer something meaty in the '60s.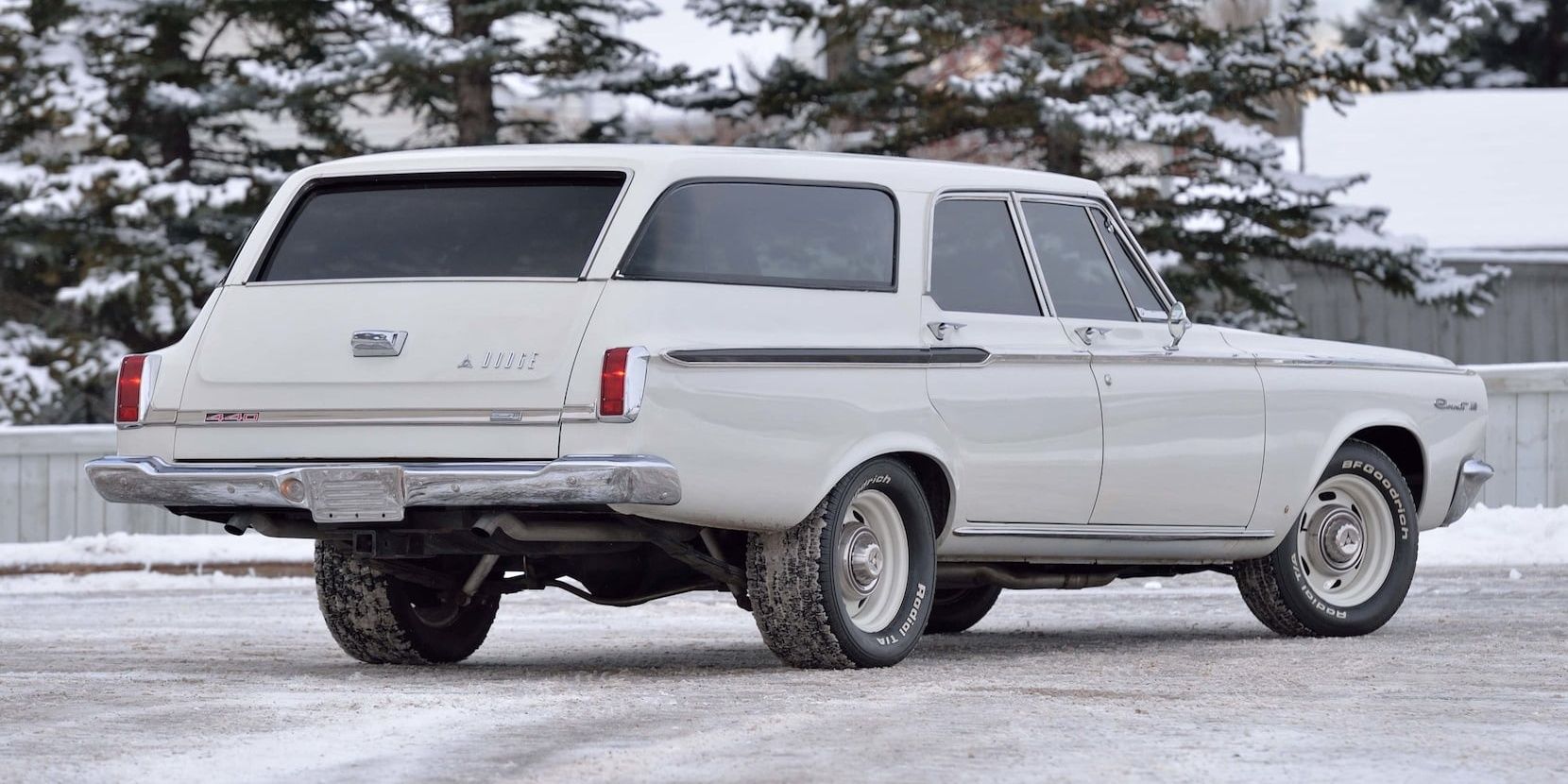 The '65 Dodge Coronet Wagon is one of those American classics that will soon be worth a fortune. According to Hagerty's valuation tool, the highest sale for a '65 Coronet fetched a whopping $660,000. It is quite normal granted even the station wagon Coronet can come standard with a meaty 383 cu in TorqueFlite V8 capable of producing 330 hp and 425 lb-ft of torque. Neat.
9/10

1994 Chevrolet Caprice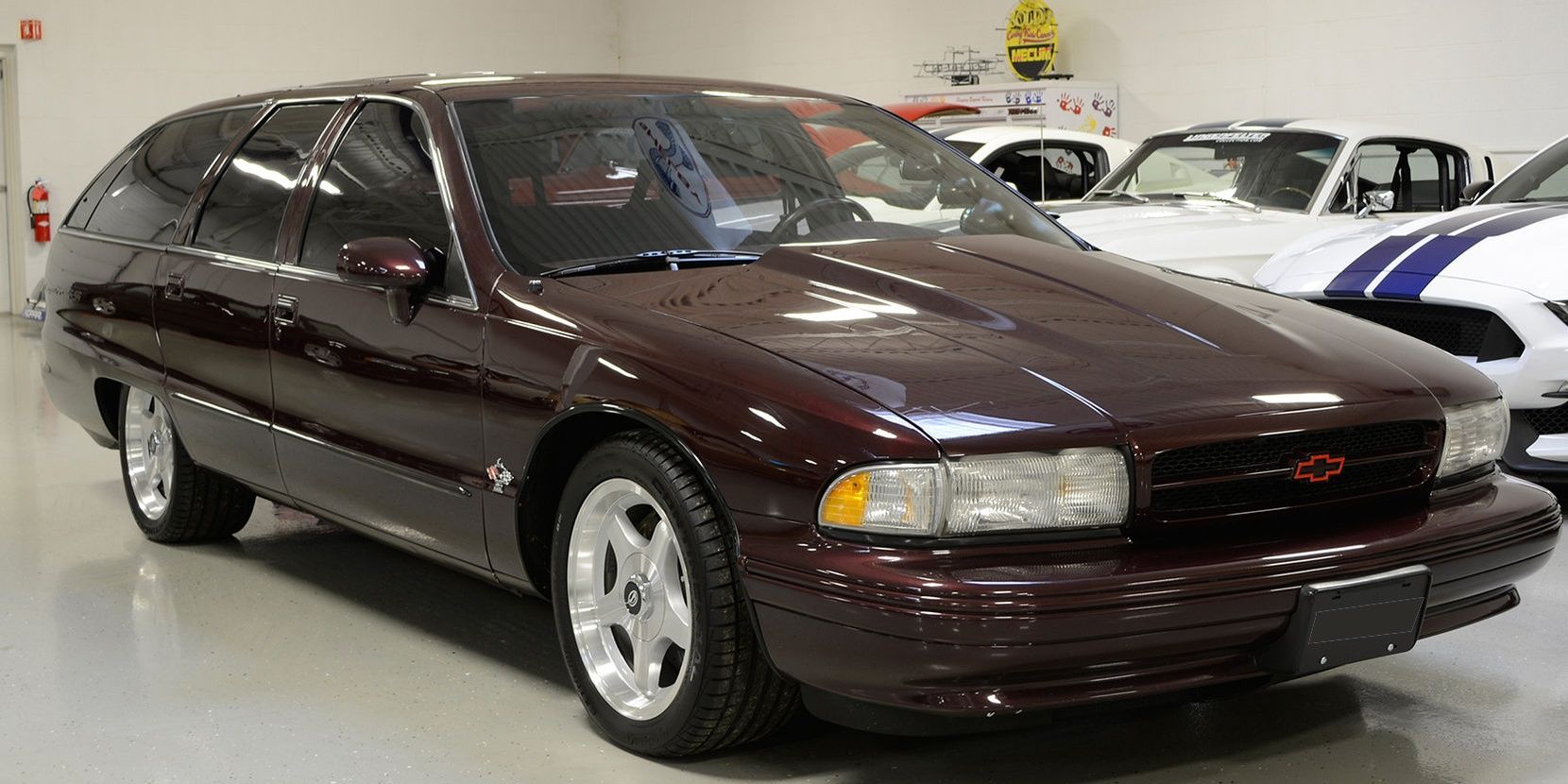 The Chevrolet Caprice was one of Chevy's long-lasting nameplates. First released in 1966, the Caprice would eventually be discontinued in 2017. One of the most memorable Caprices is the fourth generation. Also marketed as the Chevy Impala SS, the Caprice would go on to be remembered as an underrated beast.
RELATED: A Detailed Look Back At The 1996 Chevy Impala SS
The '94 Chevy Caprice is a land boat. There is no denying that. The wagon version is even more massToer to move this beast around, Chevy shoehorned a massive 5.7L LT1 V8 in the engine bay. Factory-rated at 260 hp and 330 lb-ft of torque, the detuned Corvette engine can easily be modified to produce over 500 hp.
8/10

2005 Mitsubishi Lancer Evo 9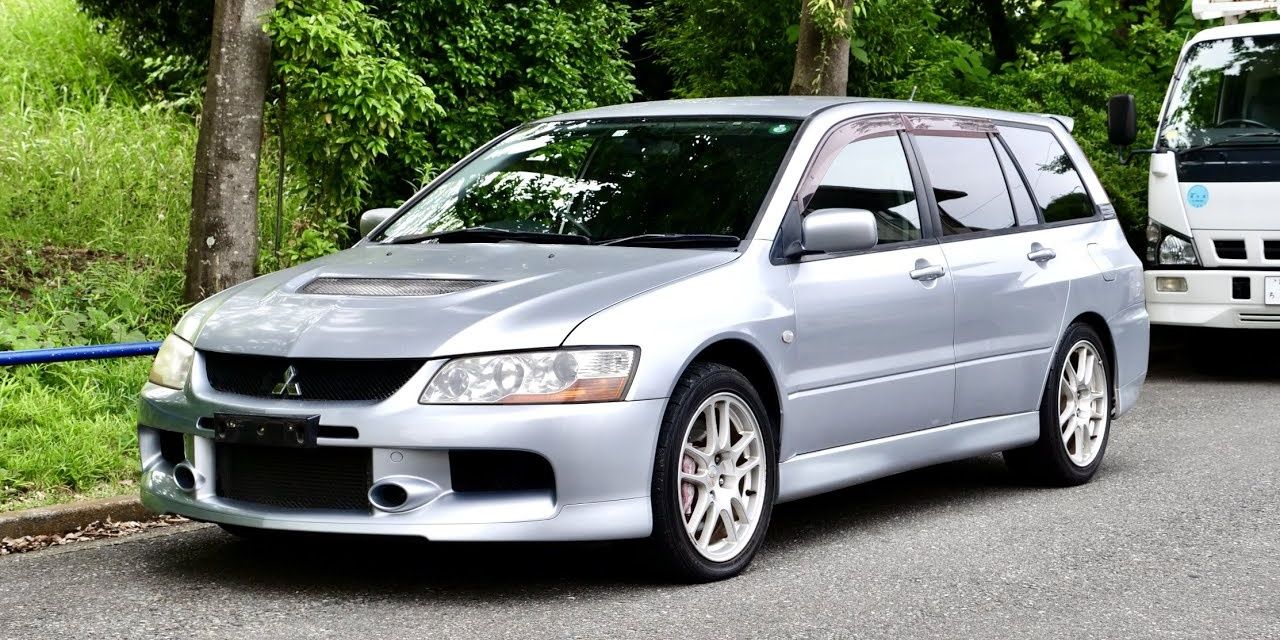 Mitsubishi is mostly known for its elevators and HVAC systems. However, most gearheads know that Mitsubishi is more than just that. The Japanese conglomerate entered the automotive industry in 1970 and blessed car aficionados with a variety of remarkable vehicles like the 3000GT and the Lancer Evo.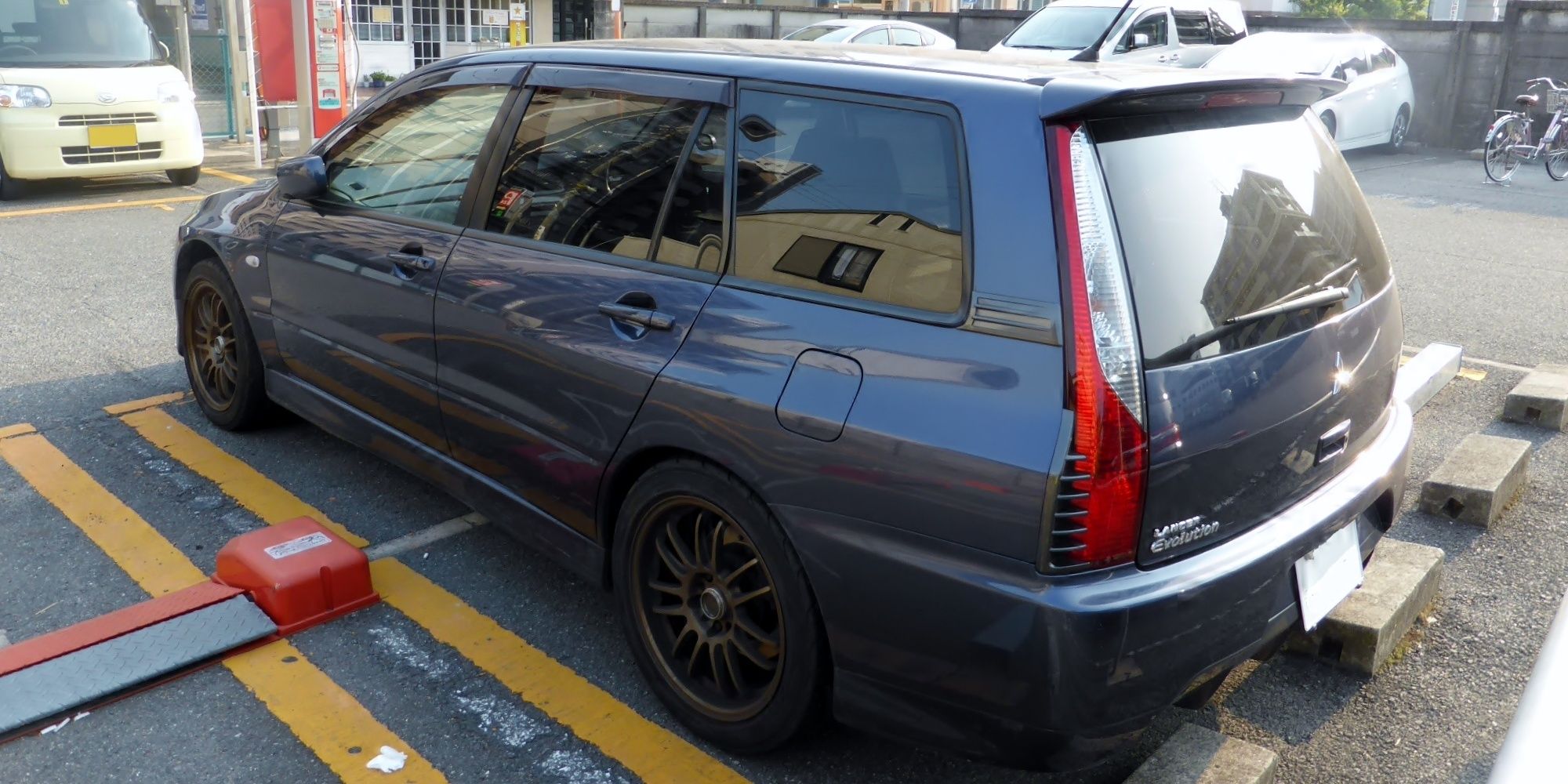 The Lancer Evo 9 Wagon is one of the performance wagons that can easily be modified into supercar slayers. The Evo 9 comes stock with a turbocharged and intercooled 2.0L inline-four engine that pumps out 280 hp and 262 lb-ft of torque. Though a rarity, the Lancer Evo 9 Wagon is a car that deserves to be modded to insane levels.
7/10

2006 Saab 9-3 Aero SportCombi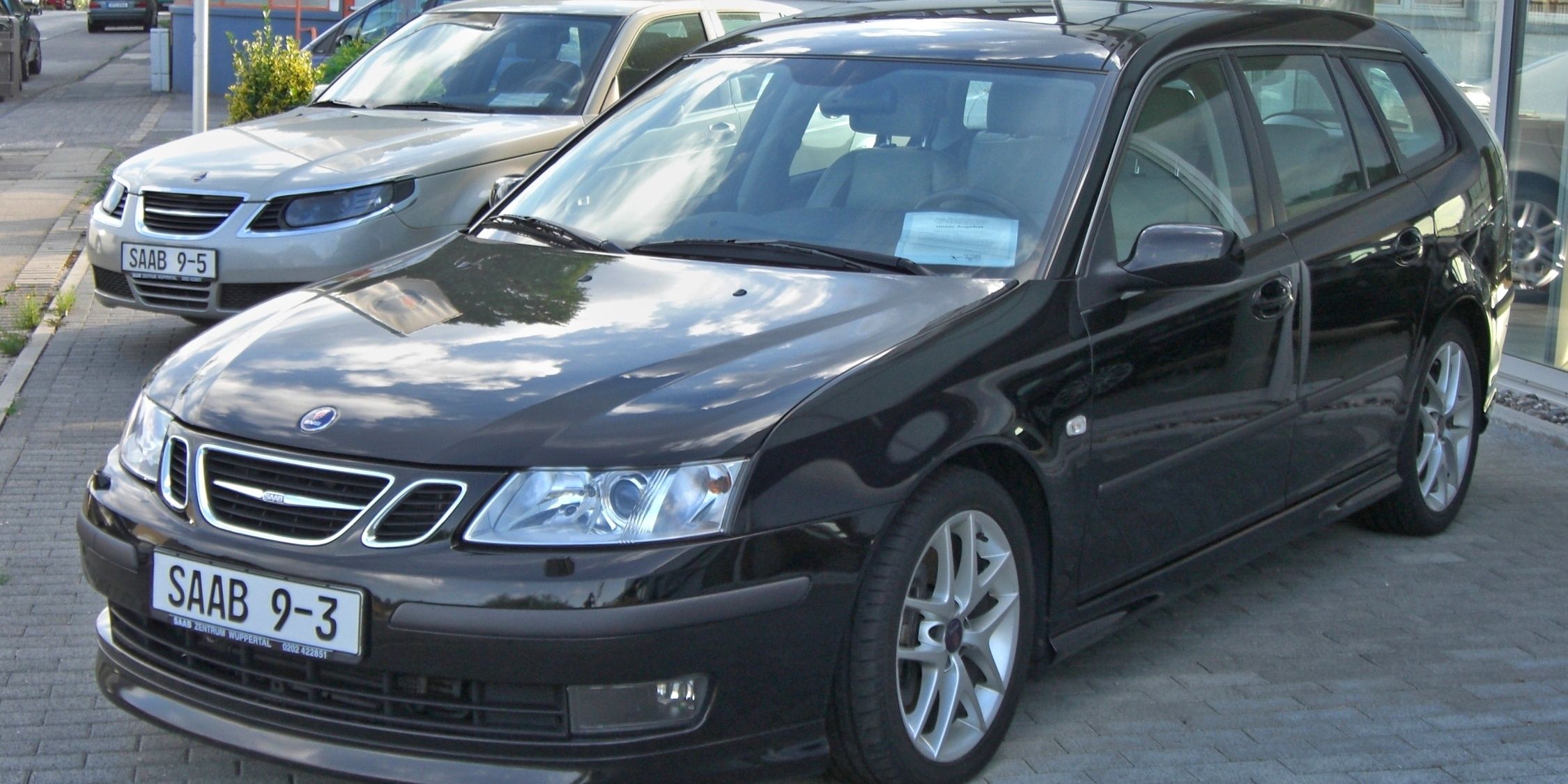 Hailing from Sweden, Saab was once the go-to brand for soccer moms nationwide. The company stopped producing cars in 2011 but remains active in other industries. Before putting a halt to car production, Saab made sure to release a handful of vehicles that may have not looked mean but that packed serious power.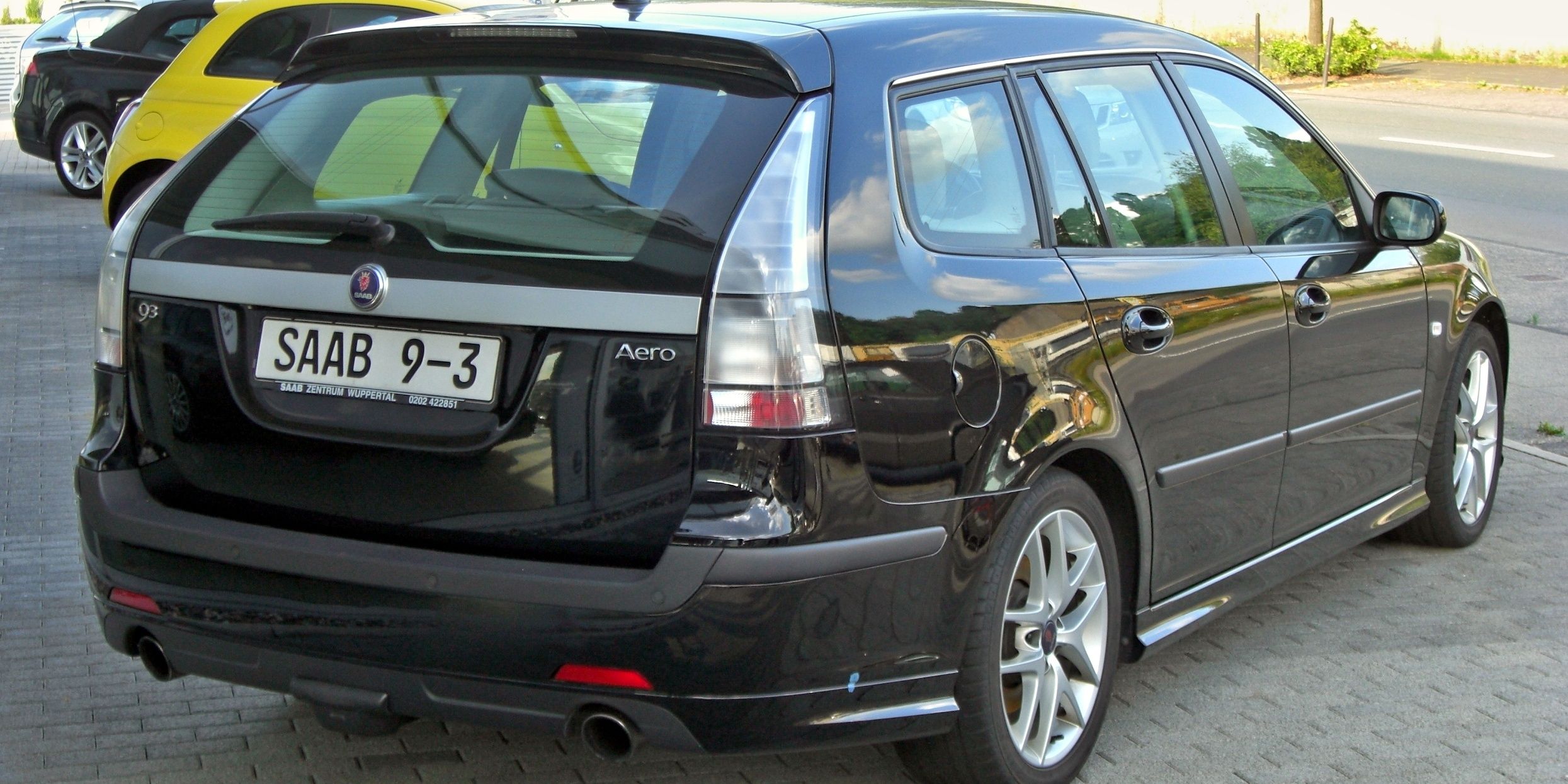 The Saab 9-3 is one of the most unsuspecting station wagons out there. With that said, true connoisseurs will pay attention to the tell-tale signs. The double exhaust tips combined with the 17 in wheels are clear signs that something rowdy sits underneath the hood. Saab equipped the 9-3 SportCombi with a 2.8L V6 that cranks out 250 hp and 260 lb-ft of torque. Power is sent to the front wheels thanks to a six-speed manual transmission.
6/10

2007 Volvo V70R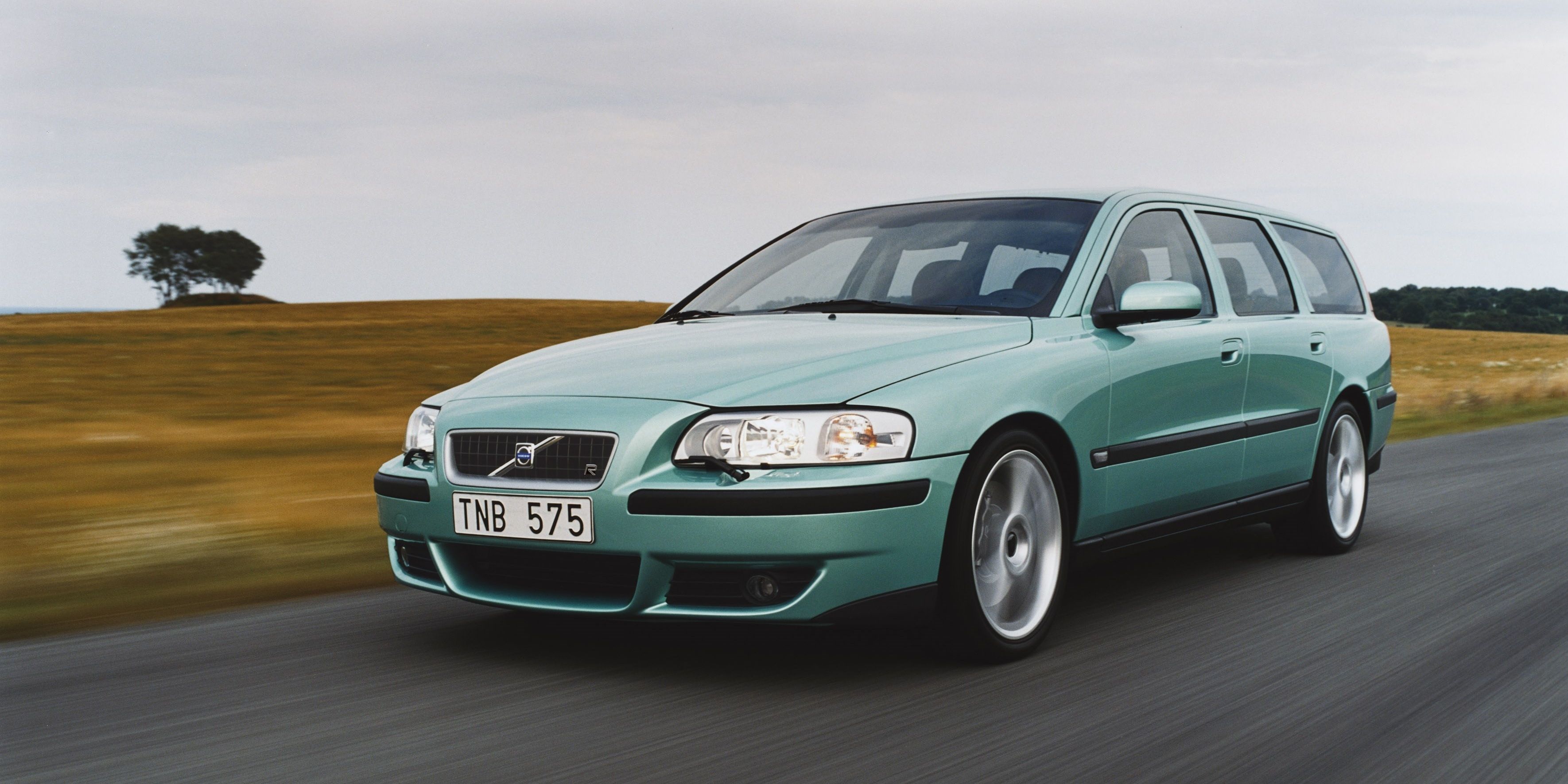 When it comes to suburban moms and college girls, Volvo is there. The Swedish carmaker seems to have accepted the fact that only hardcore gearheads would give Volvo cars a shot. Volvo fans know that some models pack a plethora of interesting features. Anything with the R-badged will make anyone want to trade in their mid-range BMWs.
RELATED: 10 Models That Prove Volvo Is The King Of The Station Wagon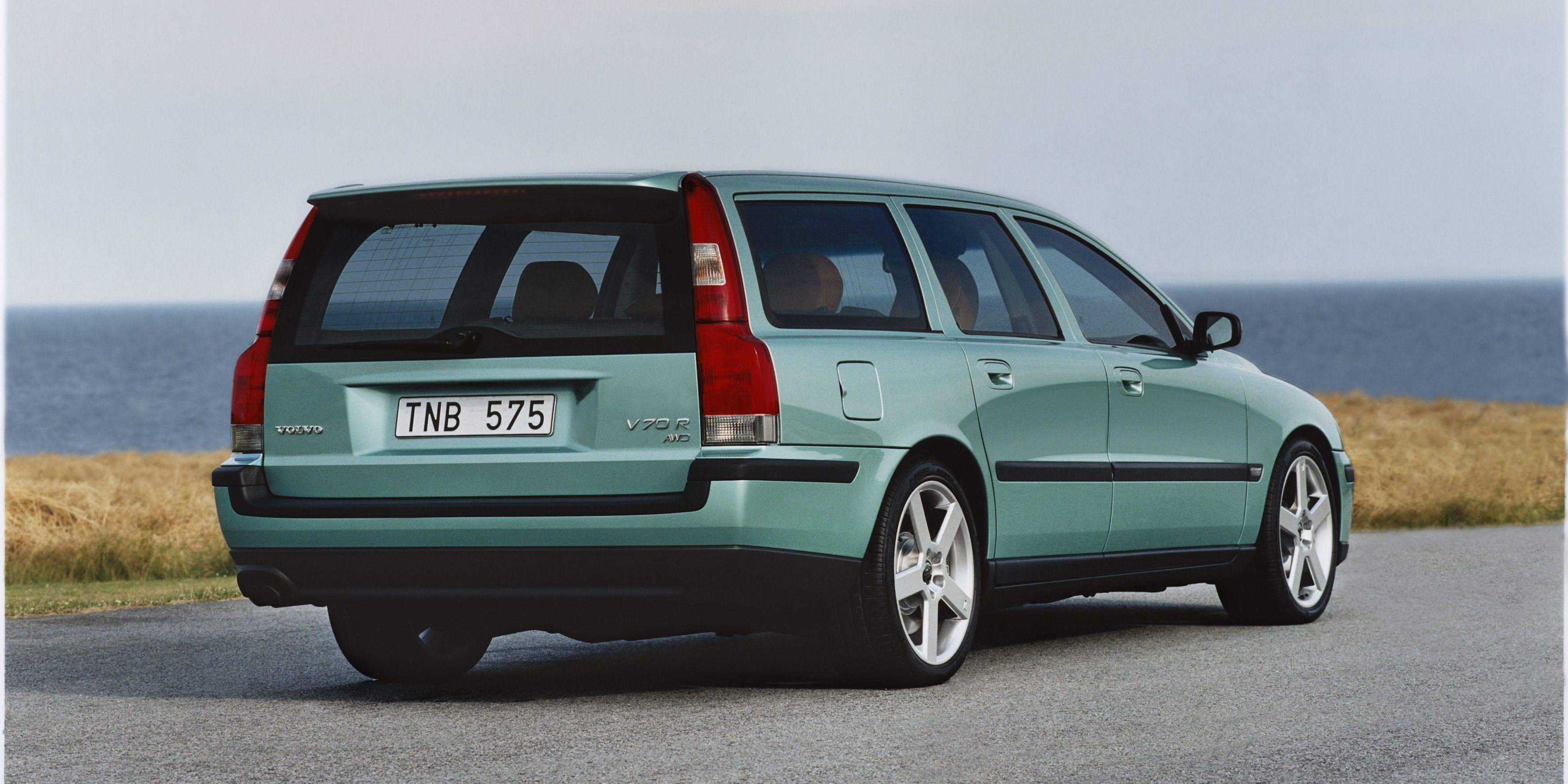 Sharing the same P2 platform as the S60 of the same era, the V70R is equally as impressive. Easily distinguishable by its aggressive front bumper and 17-inch wheels, the V70R rocks a turbocharged 2.5L inline-five engine that pumps out 300 hp and 295 lb-ft of torque. Volvo moved forward with a six-speed manual transmission that sends the power to all four wheels.
5/10

2008 BMW M5 E61 Touring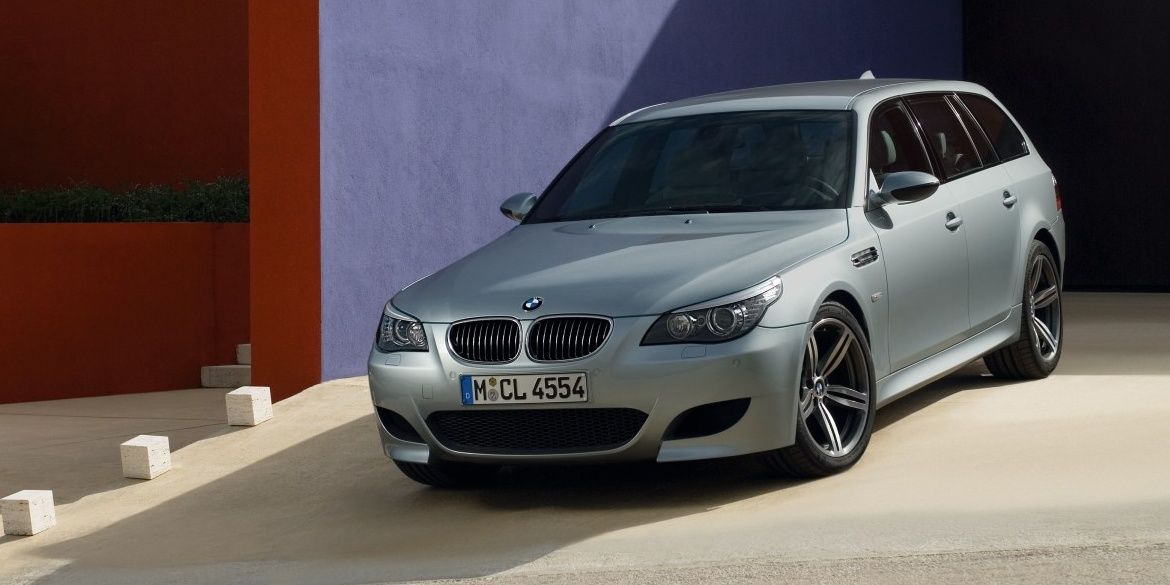 First released in 1984, the BMW M5 is one of the first M cars made by the M Division of BMW. After six generations, the German carmaker still finds ways to improve its emblematic M5. However, the M5 is mainly known as a ludicrous sports sedan. Very few gearheads took the time to admire the wonderful wagon version of the M5.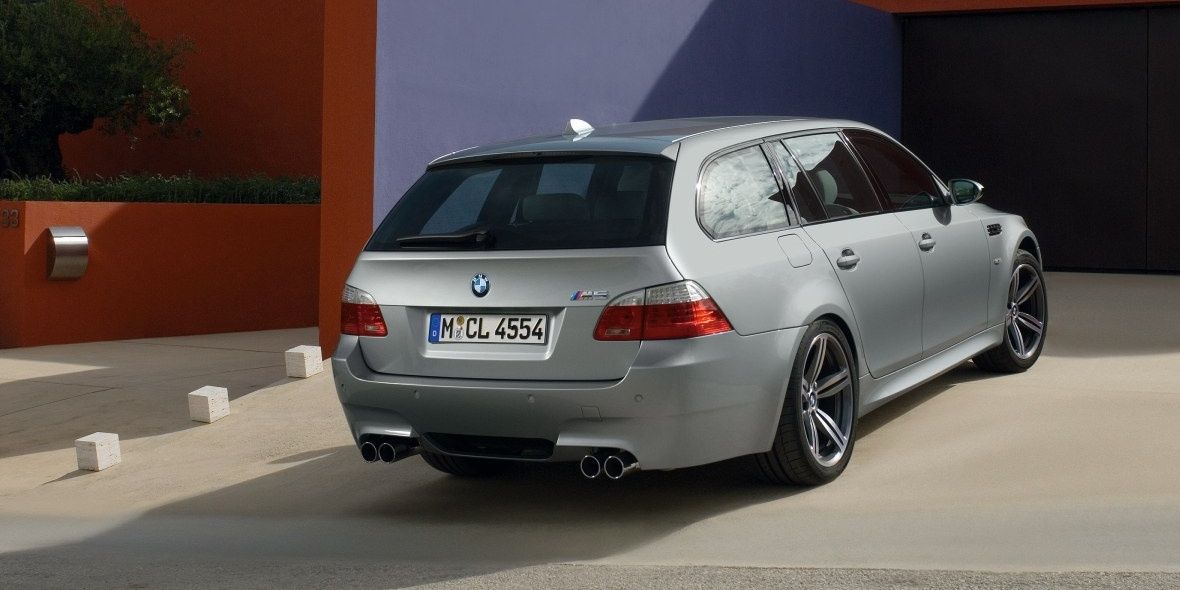 The BMW M5 E61 may not be the most popular M5 ever made, but it is worth its weight in gold. It is well-known that BMW's S85 V10 is one of the best V10 engines ever produced. With a power output of 500 hp and 384 lb-ft of torque, the station wagon version of the mighty M5 is an absolute beast.
4/10

2008 Dodge Magnum SRT-8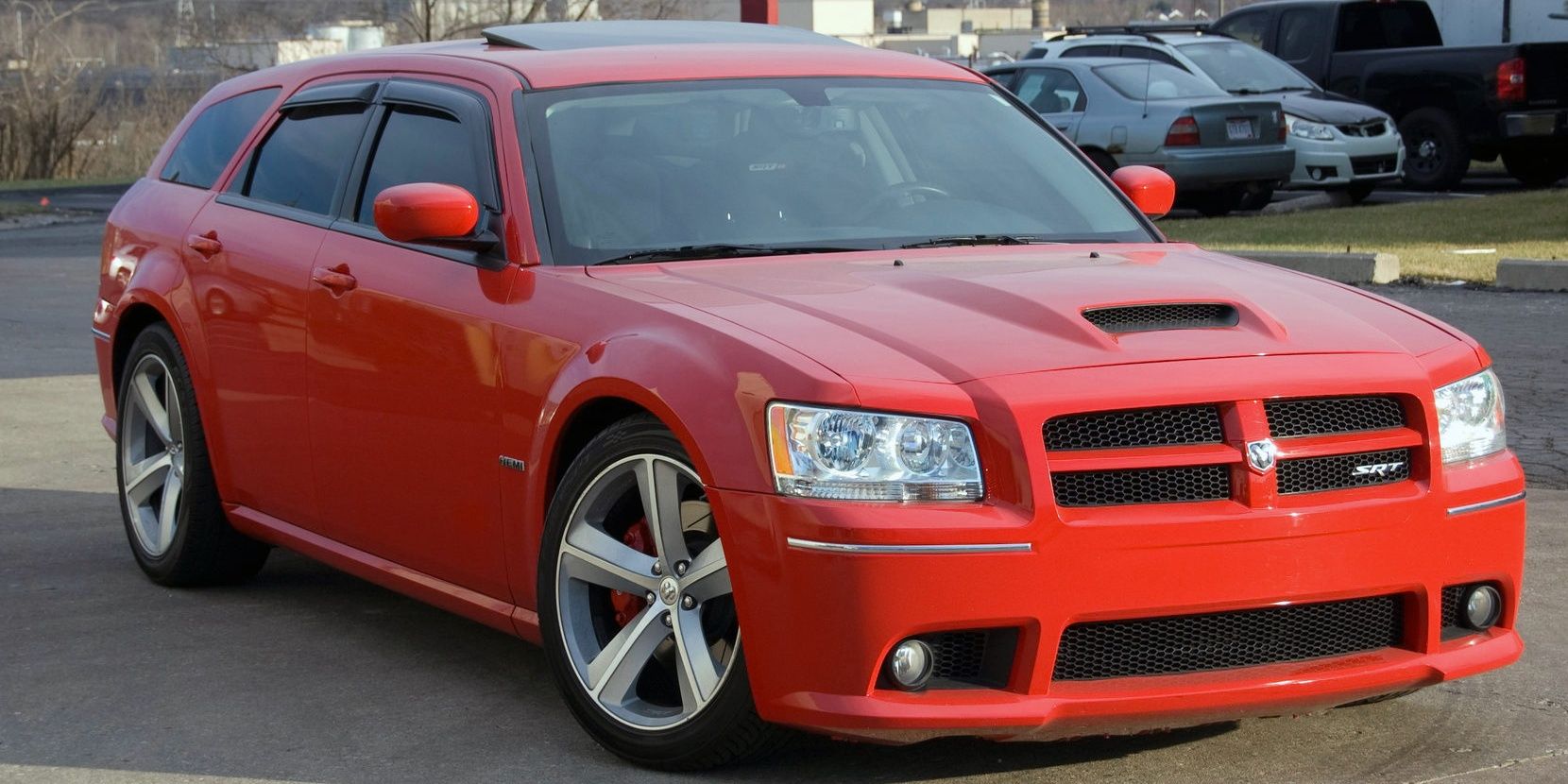 When Dodge brought back the Charger, muscle heads nationwide were livid. The legendary muscle car went from being a mean two-door monster to a four-door sedan. Around the same time, Dodge decided to offer a station wagon based on the new Charger's platform. The Dodge Magnum was brought to life.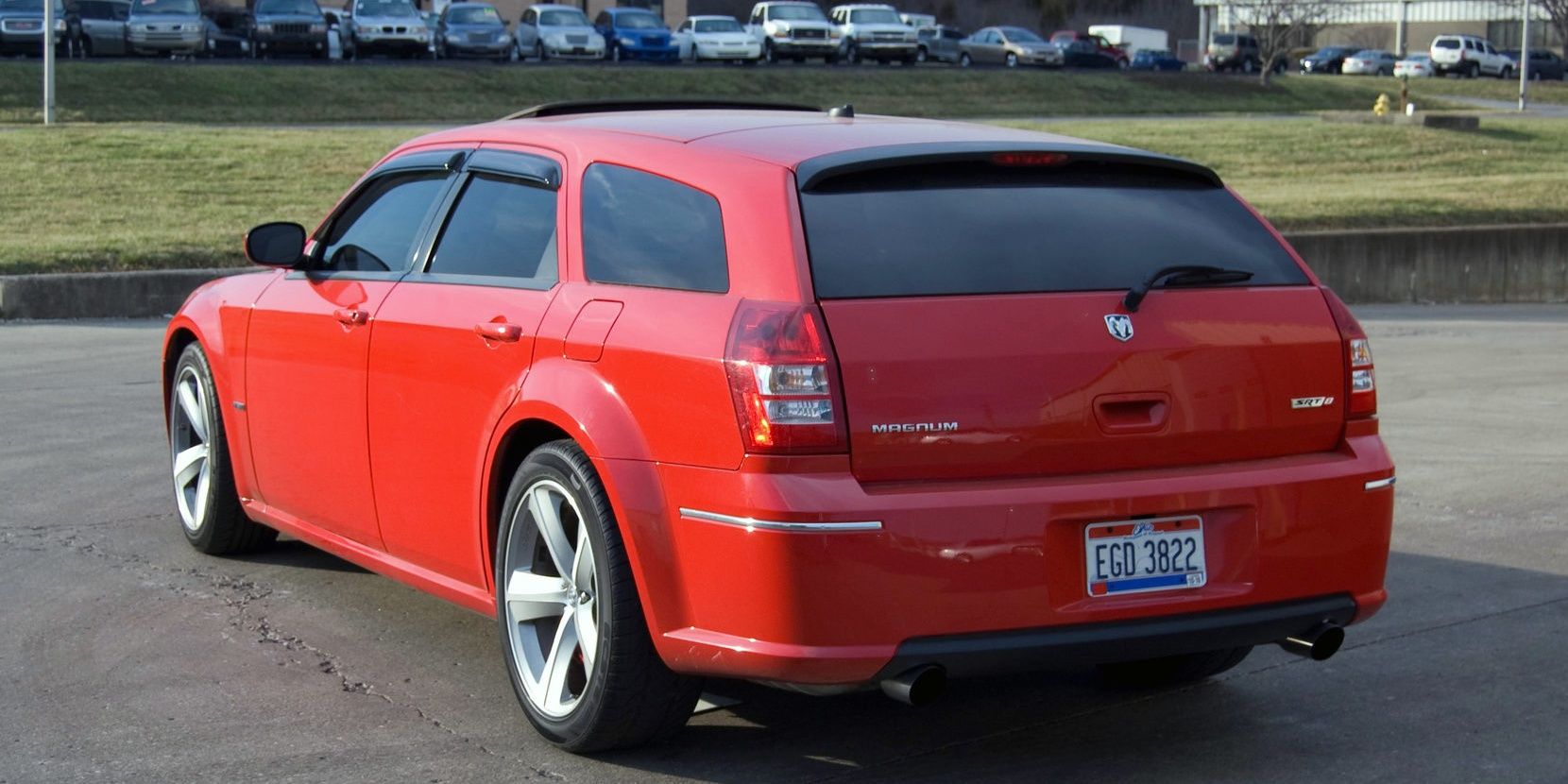 Most likely one of the most underrated Dodge vehicles released in the last 20 years, the Magnum SRT-8 flopped majestically. Despite looking fierce and being equipped with the same 6.1L HEMI V8 found on other SRT-8 cars, the Magnum was released at a time when carmakers were phasing out station wagons. In 2008, Dodge only manufactured 291 Magnums. With a power output of 425 hp and 420 lb-ft of torque, the Magnum is likely to become a sought-after collectible in the future.
3/10

2012 Cadillac CTS-V SportWagon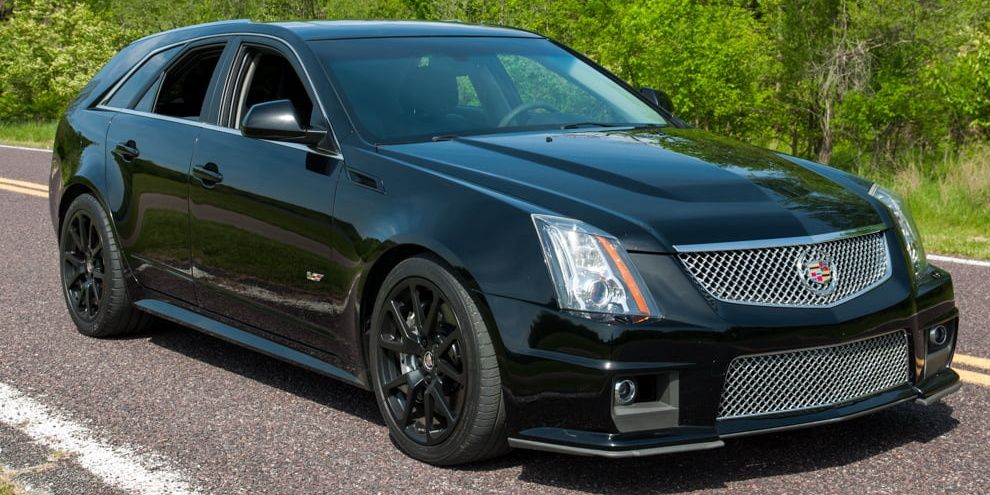 Cadillac is America's most prominent luxury car brand. Known for its classic land boats, the American automaker changed its winning formula in the last decade or so. Today's Cadillacs are far smaller than their predecessors, but they pack for more poweMostost Cadillacs made in the last decade are very sport-oriented.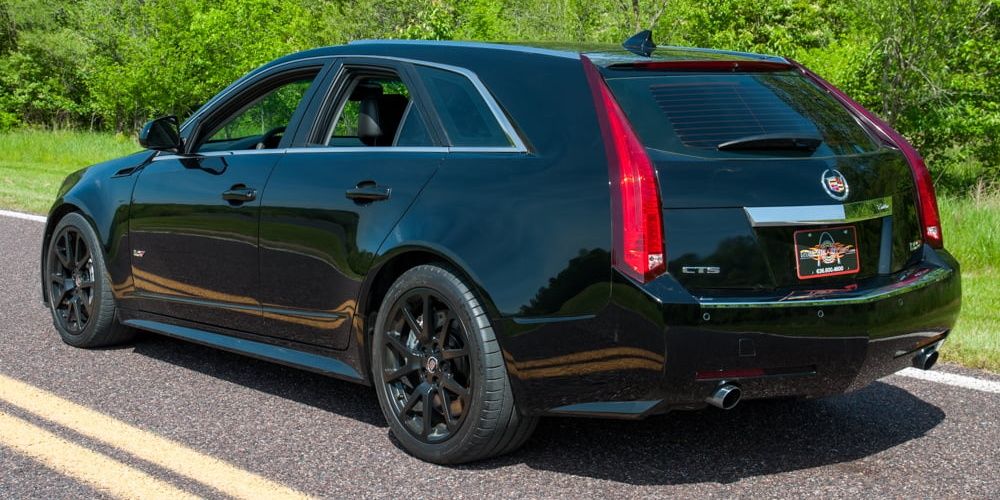 The 2012 Cadillac CTS-V SportWagon is unlike anything previously released by Cadillac. Made available when station wagons gave way to powerful SUVs, the CTS-V still found ways to generate a fan base. The mean-looking sports wagon comes bone stock with a robust supercharged 6.2L V8 that pumps out 556 hp and 551 lb-ft of torque.
2/10

2018 Mercedes-Benz E 63 S Wagon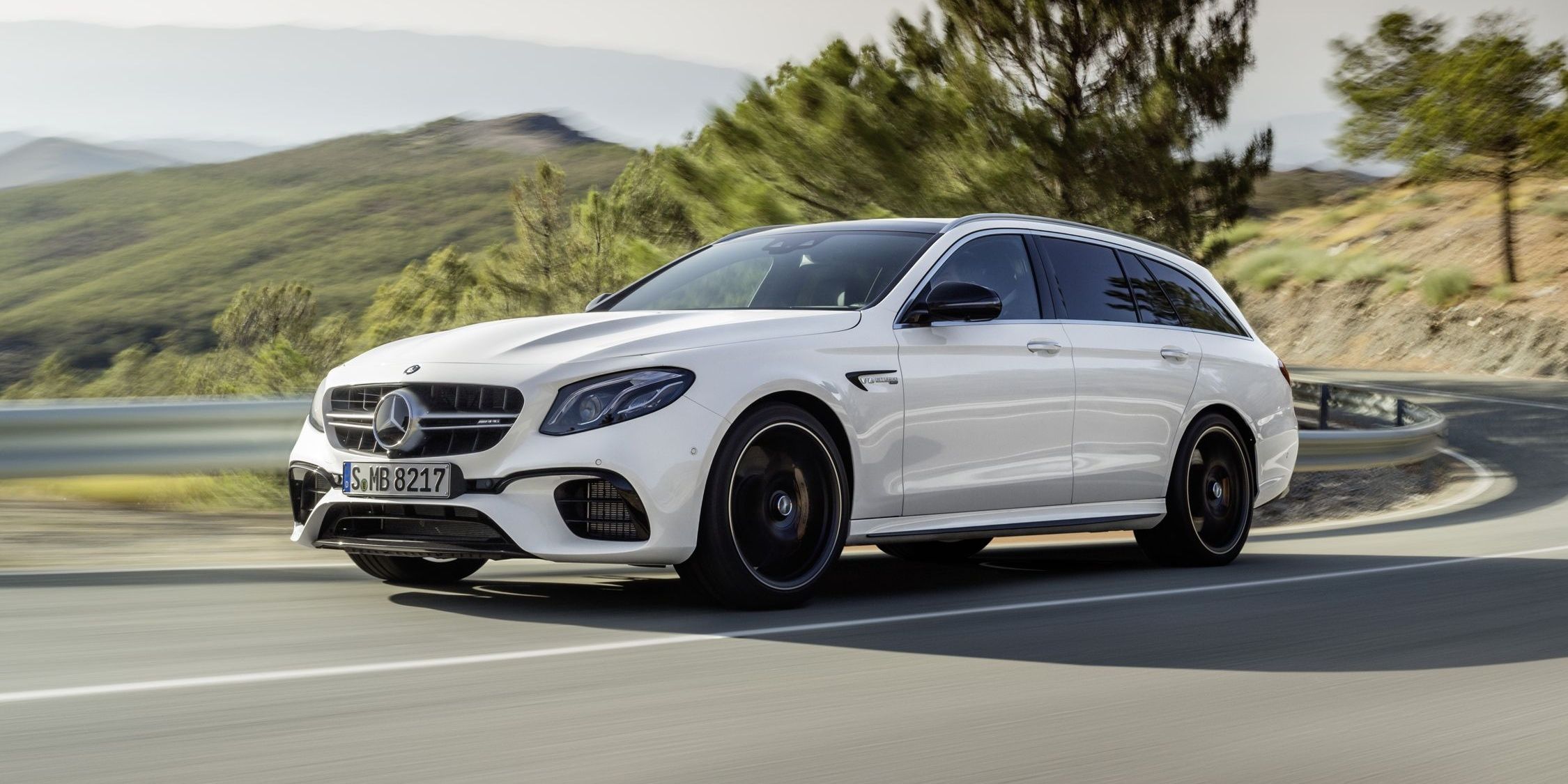 Mercedes-Benz is no stranger to designing absolute beasts. From the iconic Hammer to the breathtaking CLK GTR, Mercedes showed the world multiple times that its research and development team is made of some of the best elements in the world. However, not every piston head can daily drive a million-dollar collectible.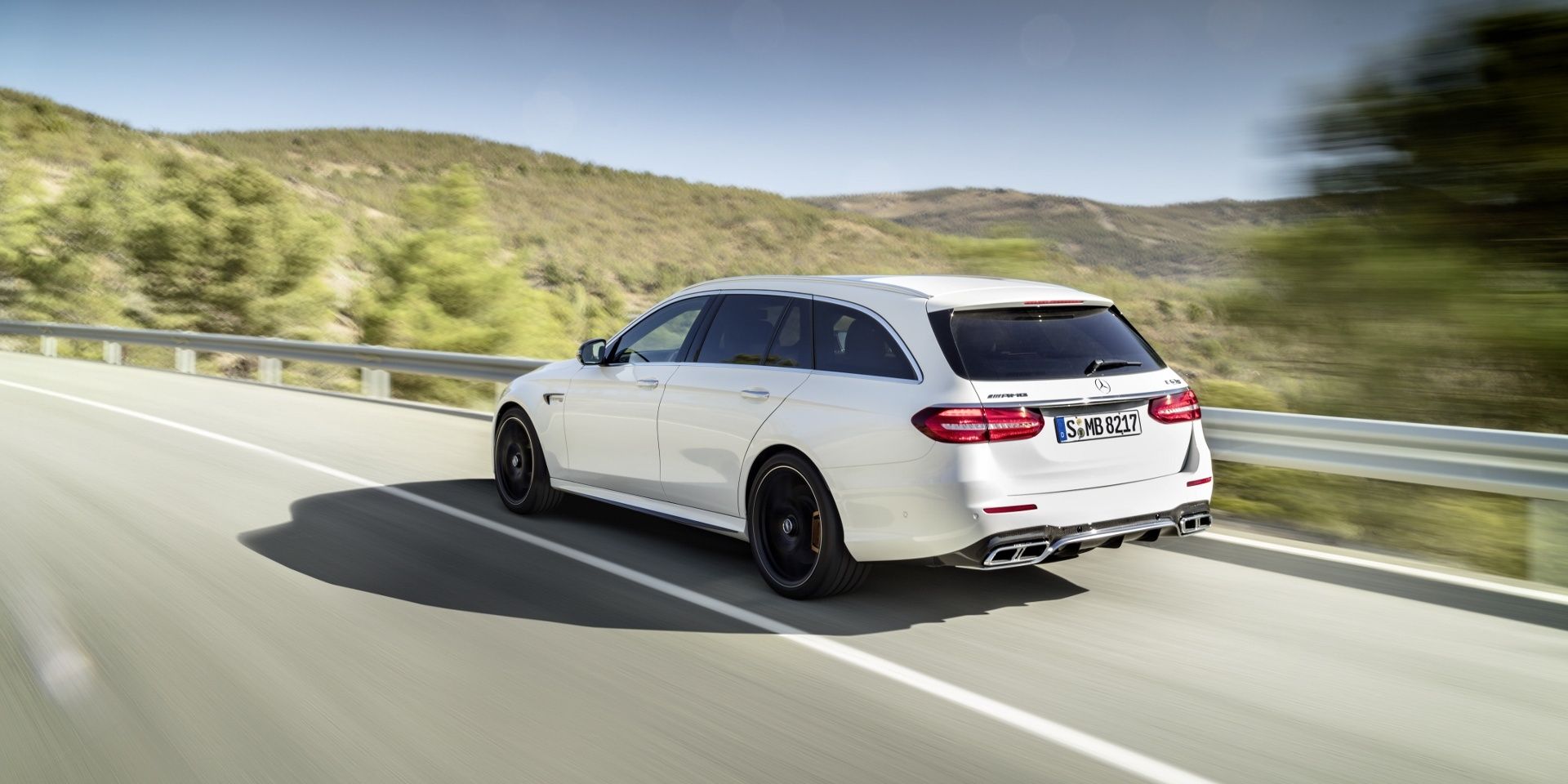 The E 63 S Wagon might be more affordable than some of the most revered Mercedes cars, but it remains a $107,000 station wagon. The price can easily be justified by two major factors. First, it is a sick Mercedes-Benz. Second, the E 63 S Wagon comes with a twin-turbocharged 4.0L V8 that pumps out a jaw-dropping 603 hp and 627 lb-ft of torque.
1/10

2023 Audi RS6 Avant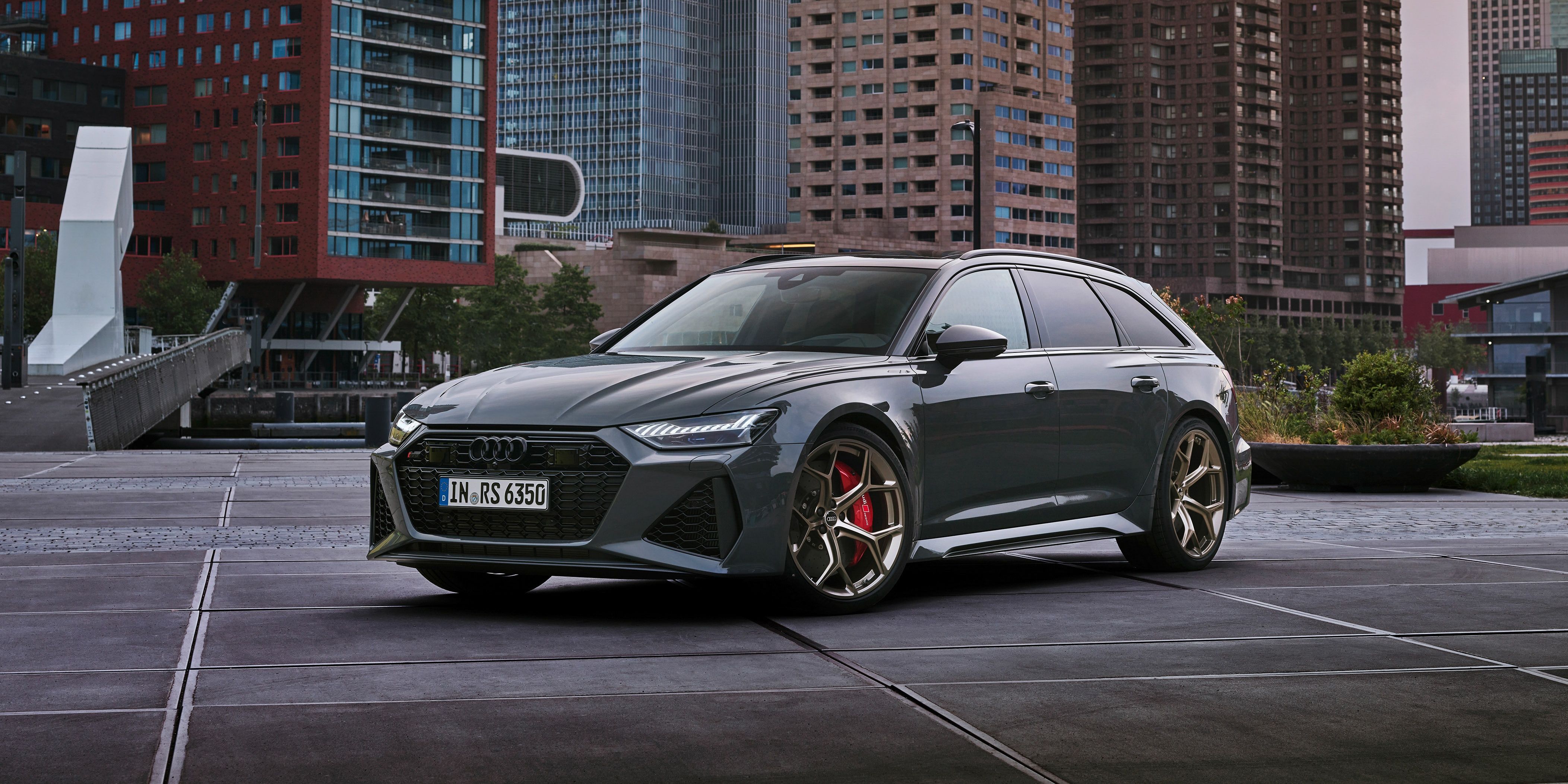 Audi first released an RS-badged station in 1994. The RS2 resulted from a collaboration between Audi and Porsche. Following its huge success, Audi made sure to offer super station wagons capable of annihilating conventional sports cars. Although station wagons are falling out of favor, Audi kept the brutal RS6 in its lineup.
RELATED: Why The 2023 Audi RS 6 Avant Performance Is The Perfect Family Wagon For Gearheads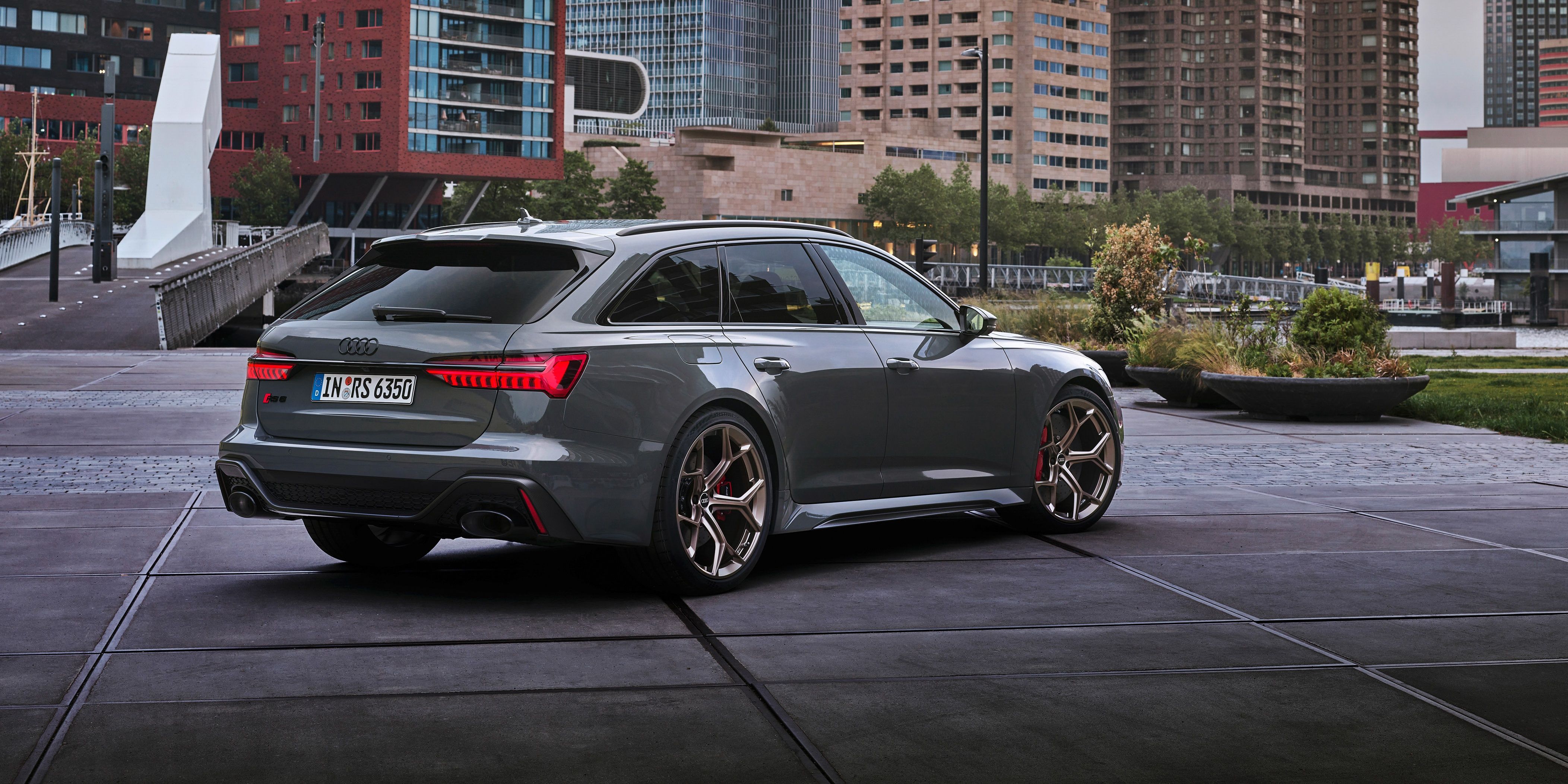 The 2023 Audi RS6 Avant is absolutely bonkers. On top of looking fierce, the wagon sounds like a monster coming straight out of Dante's inferno. The beast is powered by a twin-turbocharged 4.0L V8 that pumps out 591 hp and 590 lb-ft of torque. The latest RS6 Avant lives up to the RS name.