These Are The 10 Most Gorgeous Sports Cars From The 1960s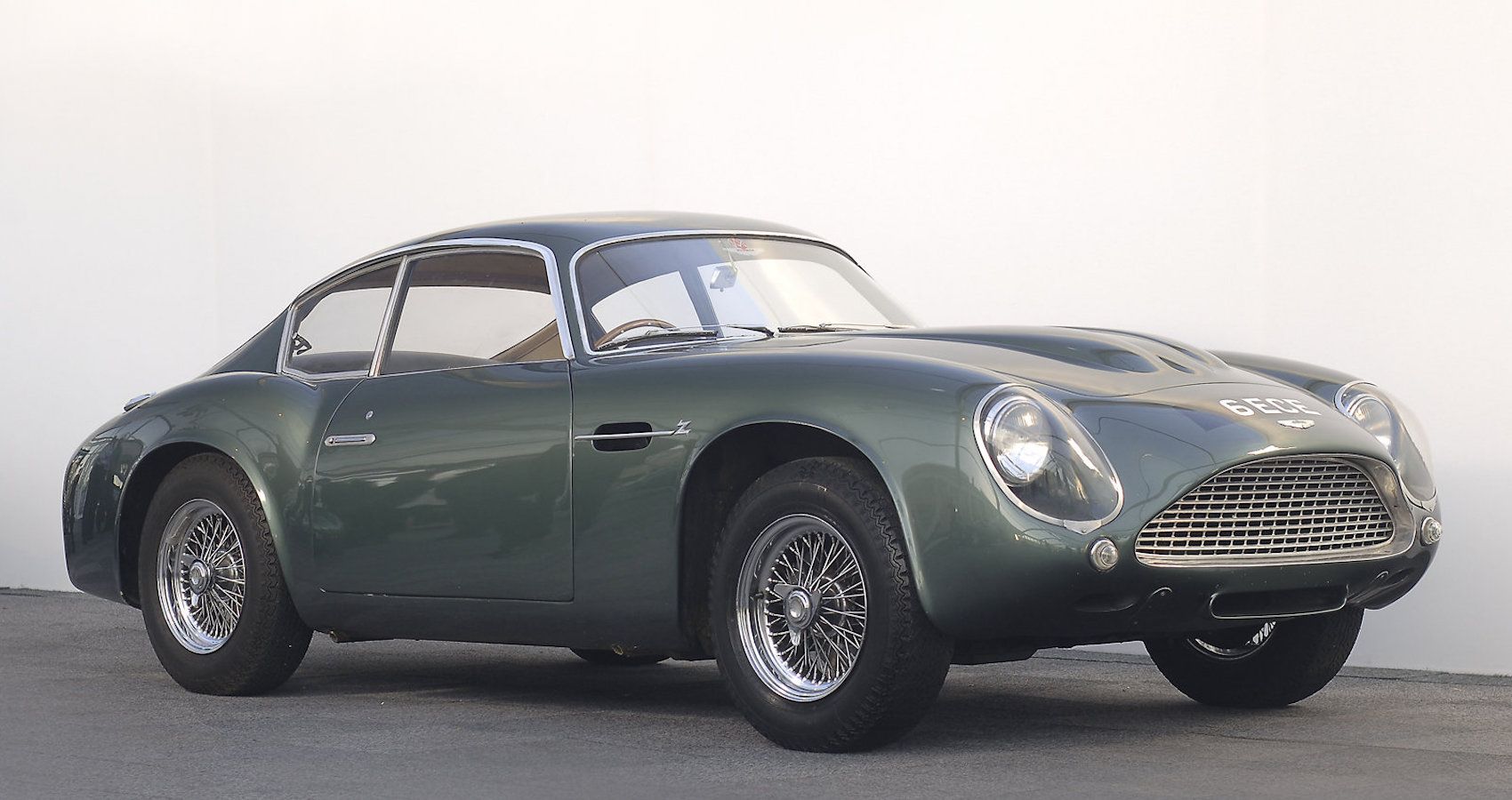 Speed alone isn't the deciding factor why gearheads love Sports Cars. We've gotten used to every faster cars in all forms. Trucks, SUVs, and minivans all inching closer to sports car realms. But, without the sex appeal of a sculpted body, they fall short at the last hurdle.
Back in the '60s, things were simpler. Carmakers knew how to build beautiful cars that wowed gearheads of all ages. It was a golden era where Ferrari and Lamborghini battled it out to be the hottest property on four wheels. On the other side of the English Channel, a similar battle waged between Jaguar and Aston Martin. Unsurprisingly, Jaguar's E-Type came out on top in the looks stakes.
It wasn't just the Europeans that managed to build fast and beautiful cars. The '60s witnessed the rise of Japan's car industry. Both Toyota and Datsun had their sights set on the sports car market, too. As for the U.S. car industry, GM, Ford and others weren't sitting idly by. The '60s were also the decade the Mustang and Corvette were born.
RELATED: 10 Things Everyone Forgot About the Jaguar E-Type
10/10

Aston Martin DB4 GT Zagato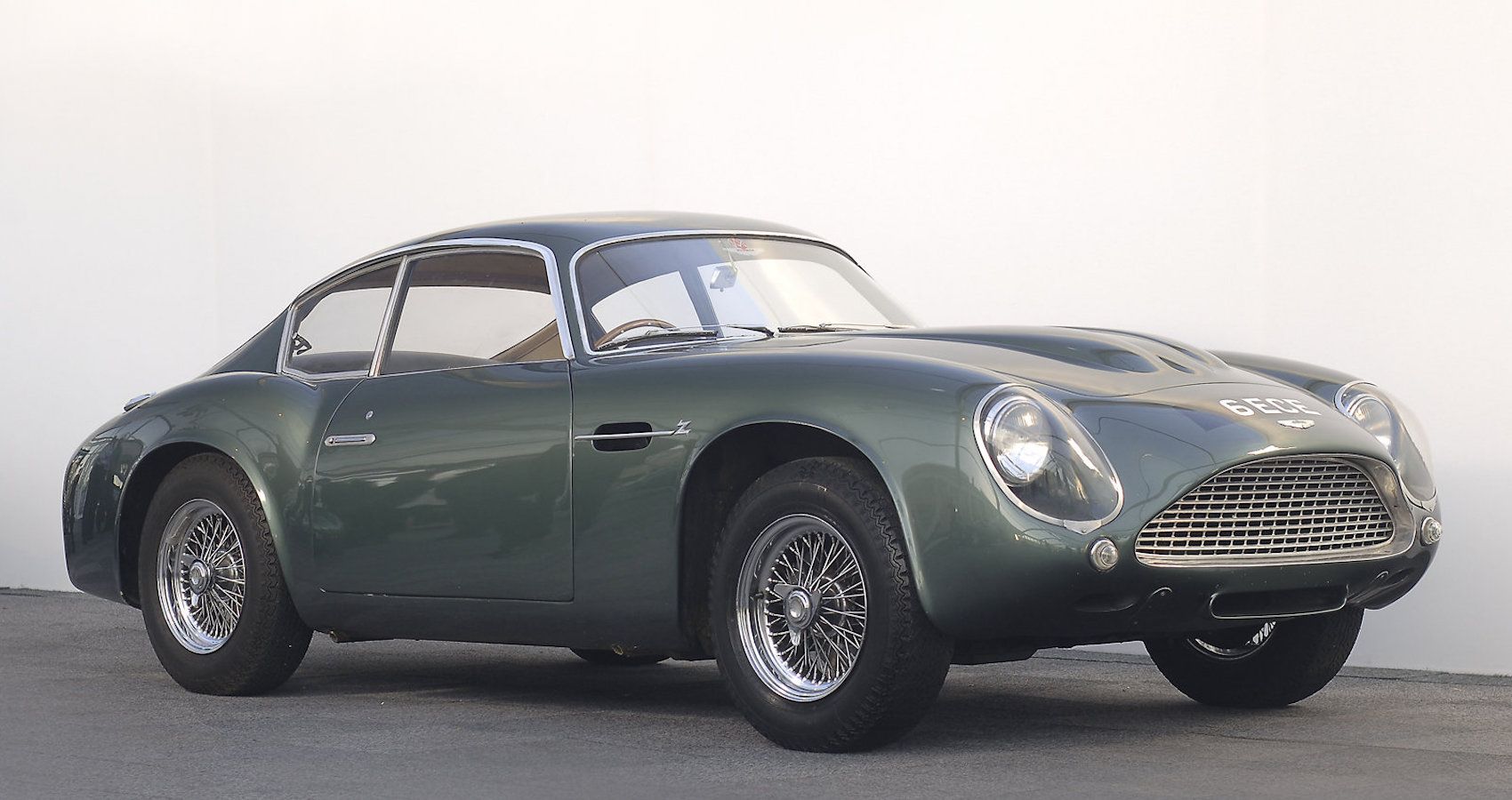 Take an iconic and already beautiful sports car and add some Italian zest. In effect, that's exactly what Aston Martin did in handing the DB4 GT over to Zagato. Produced between 1960-63, 20 examples underwent the Zagato treatment.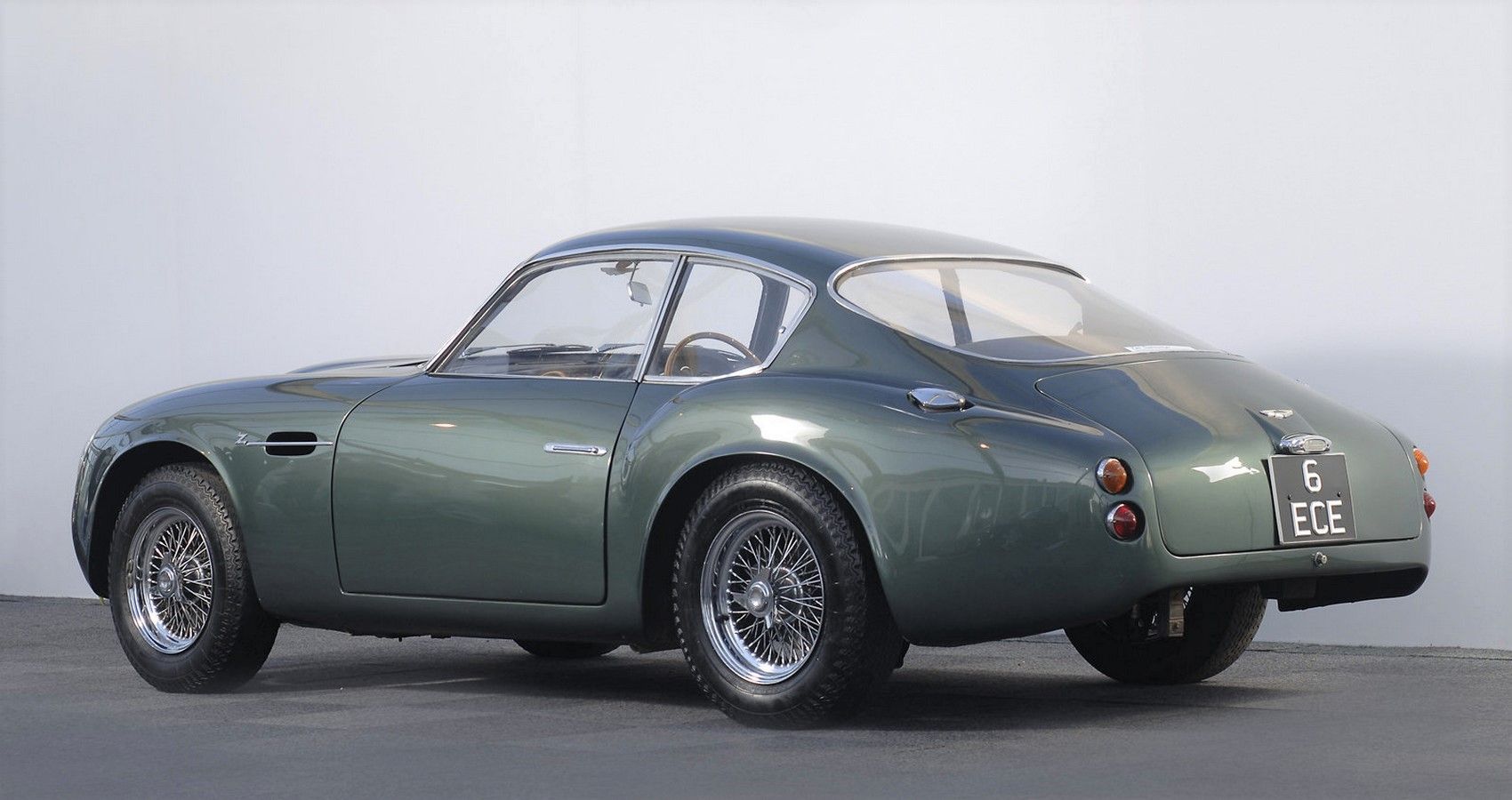 Clad in a curvier and lighter body, the DB4GT Zagato retained its 3.7-liter engine and could dash to 60 mph in 6.1 seconds. In recent years, Aston sanctioned four new cars using original spare chassis numbers.
9/10

Jaguar E-Type S1 Roadster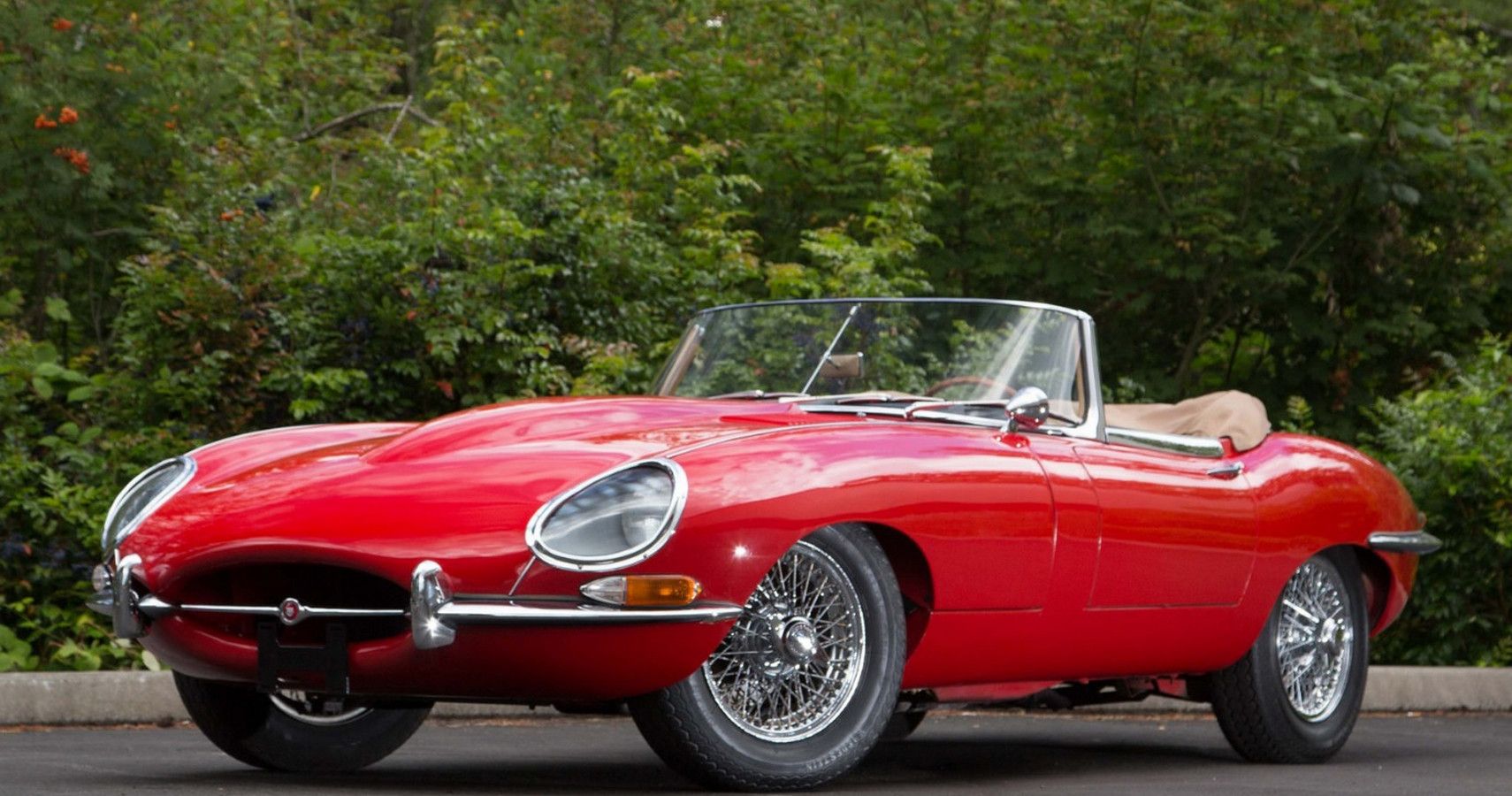 It comes as no surprise the legendary E-Type is here. Once dubbed the most beautiful car ever by Enzo Ferrari, old man Ferrari wasn't wrong. In Series 1 form, the E-type is a perfect blend of grace, pace, and style that still draws crowd today.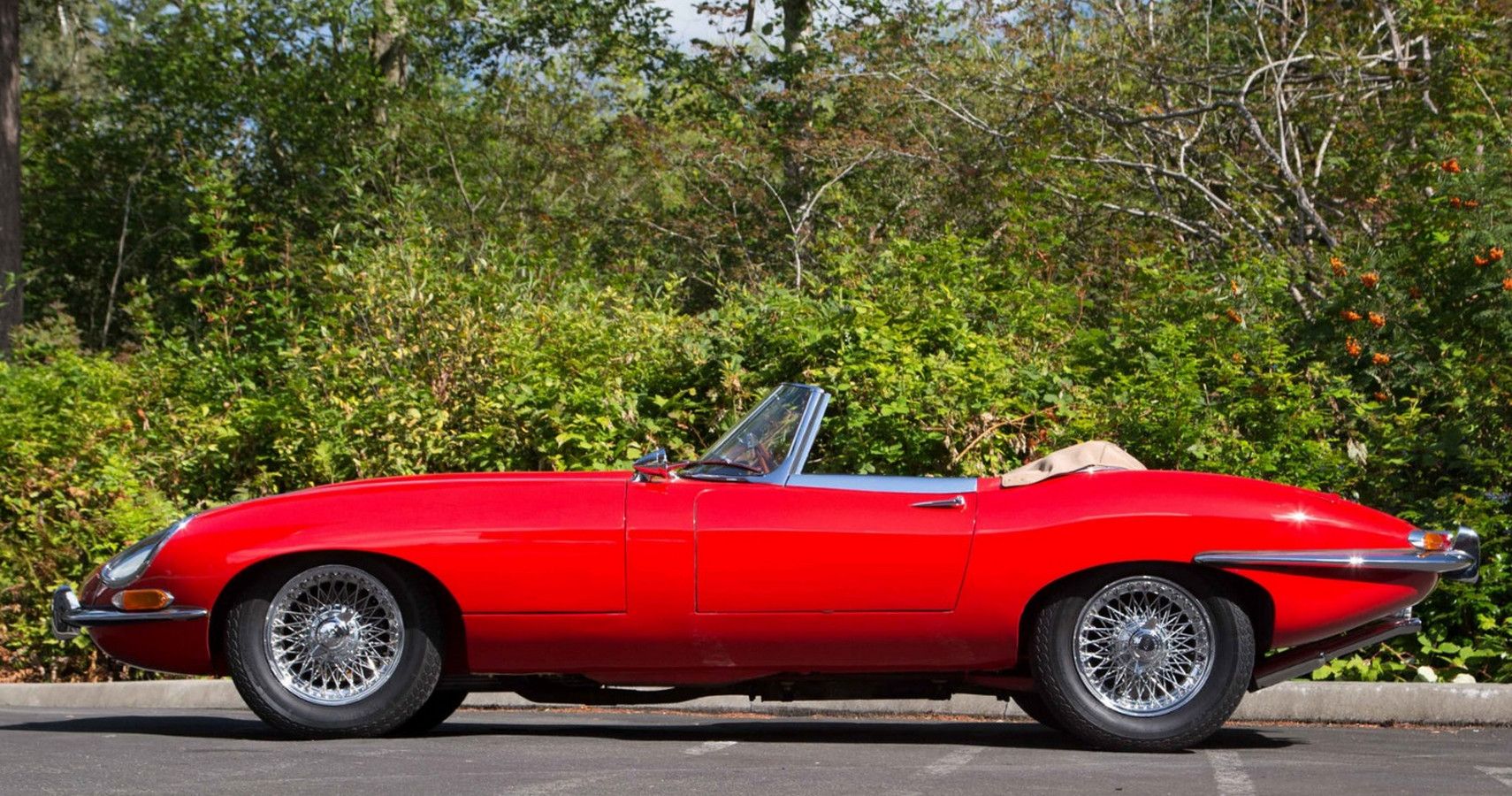 Naturally, Jaguar spoiled the car's image and success in later years, adding unnecessary bloat and cosmetic changes. But, the S1 featuring Jaguar's iconic 3.8-liter XK series engine is still the best.
8/10

Ferrari 246GT Dino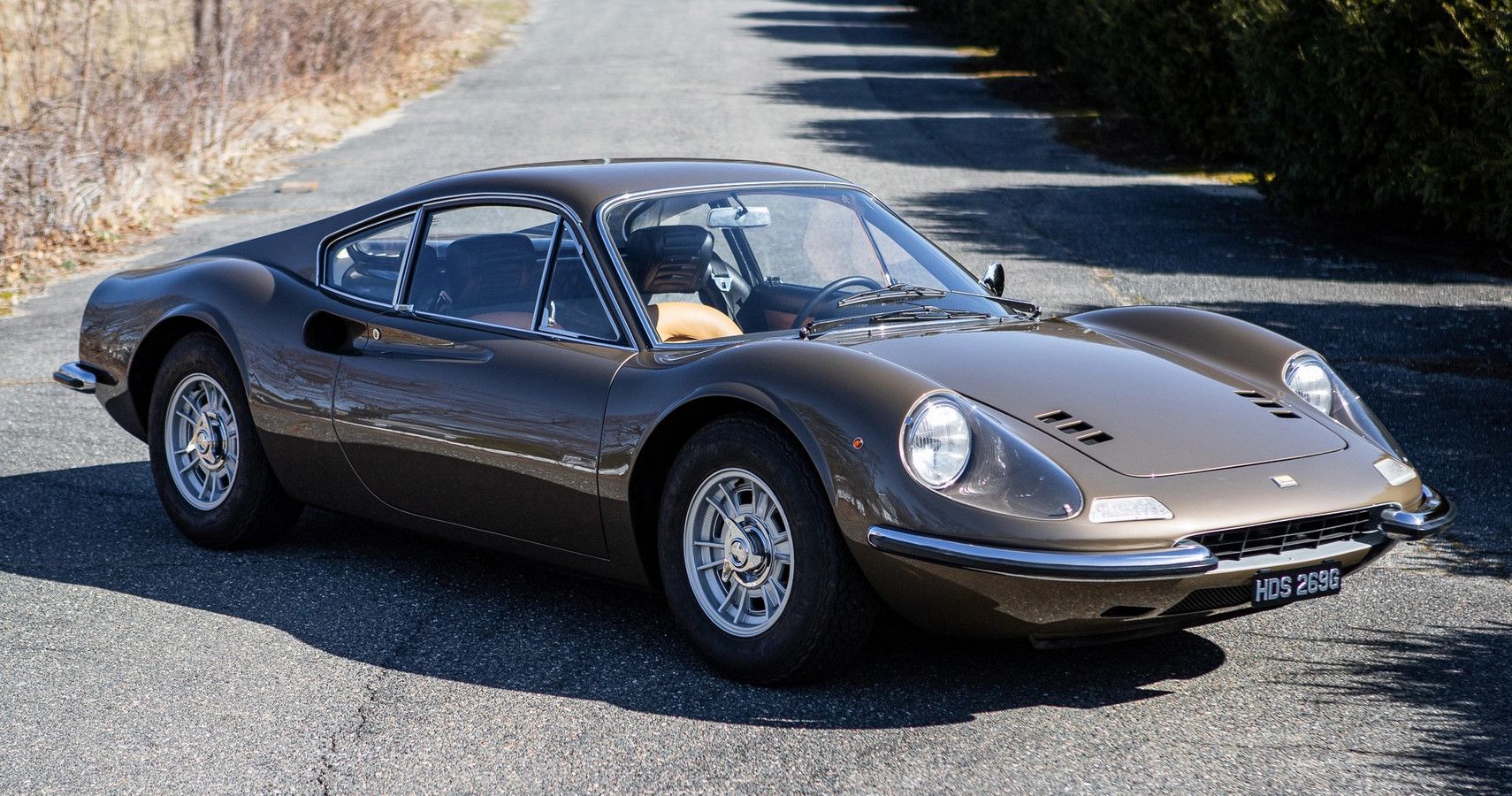 The sixties were awash with gorgeous Ferraris, from the 250 GTO down to lesser models. At the lower end, originally wearing a Dino badge, is the gorgeous 246 GT. Styled by Pininfarina, if it's unadulterated good looks you're craving, buy a Ferrari 246 GT.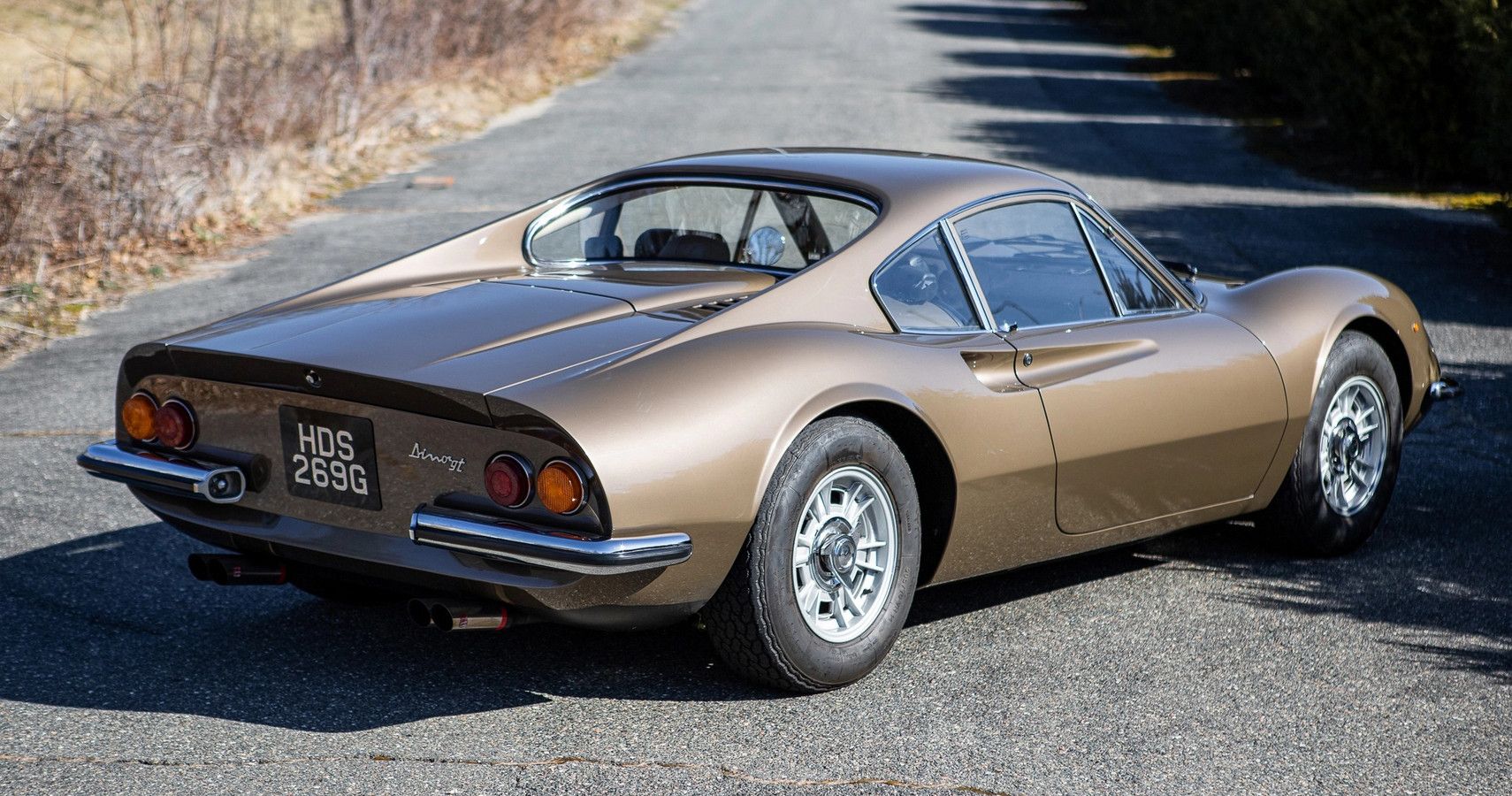 Not only is the Dino 246 GT a good looker, it drives well, too, boasting nearly as much performance as its brother. Under the hood might only be a 2.4-liter V6, but with 195 hp on tap you won't feel short-changed.
7/10

Chevrolet Corvette C2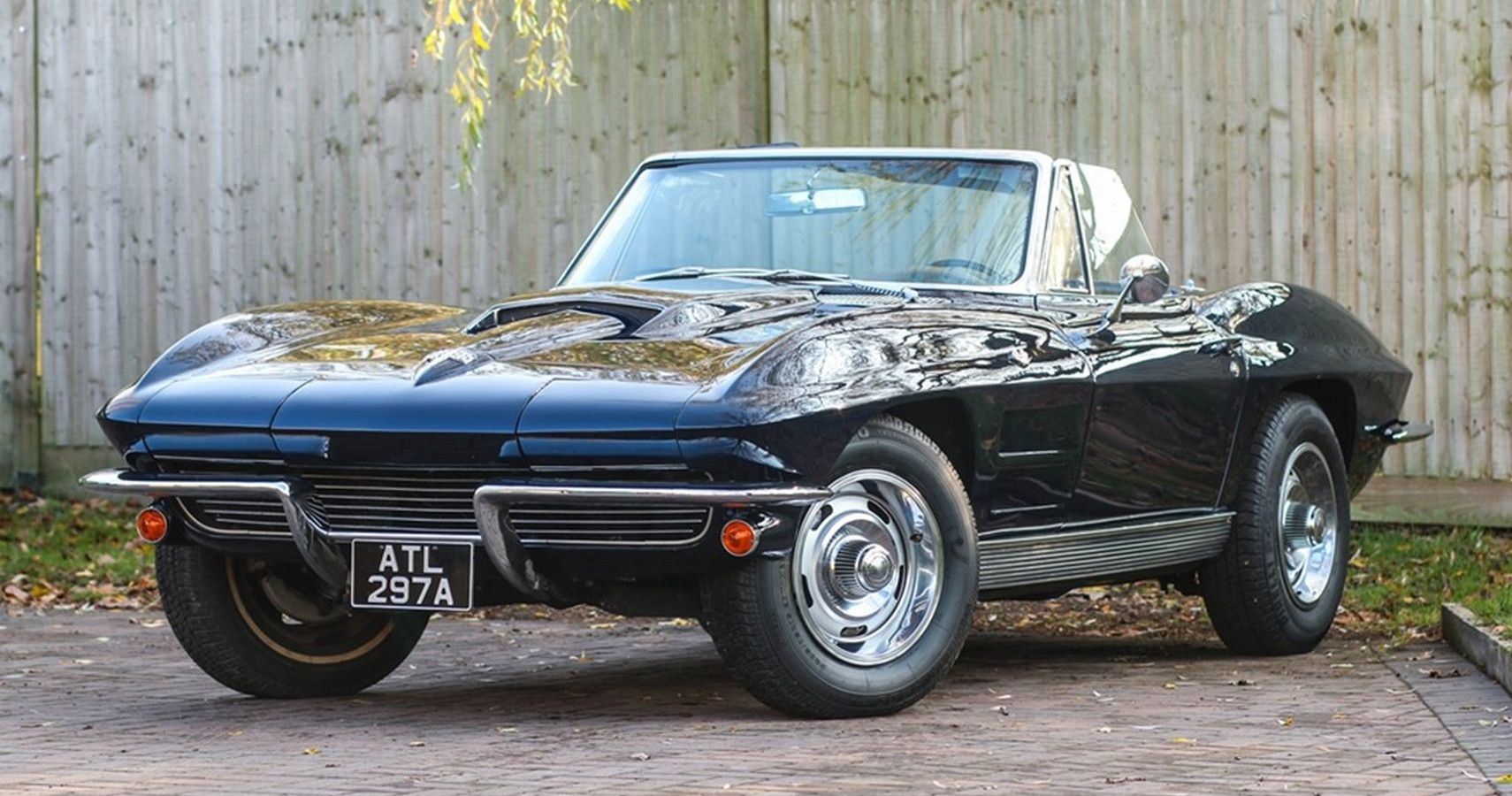 Our first U.S. beauty contest entrant. The Corvette C2 might be lacking in European chic, but it's a looker all the same. Wearing a chiseled front and rear end, the Corvette is unmistakable.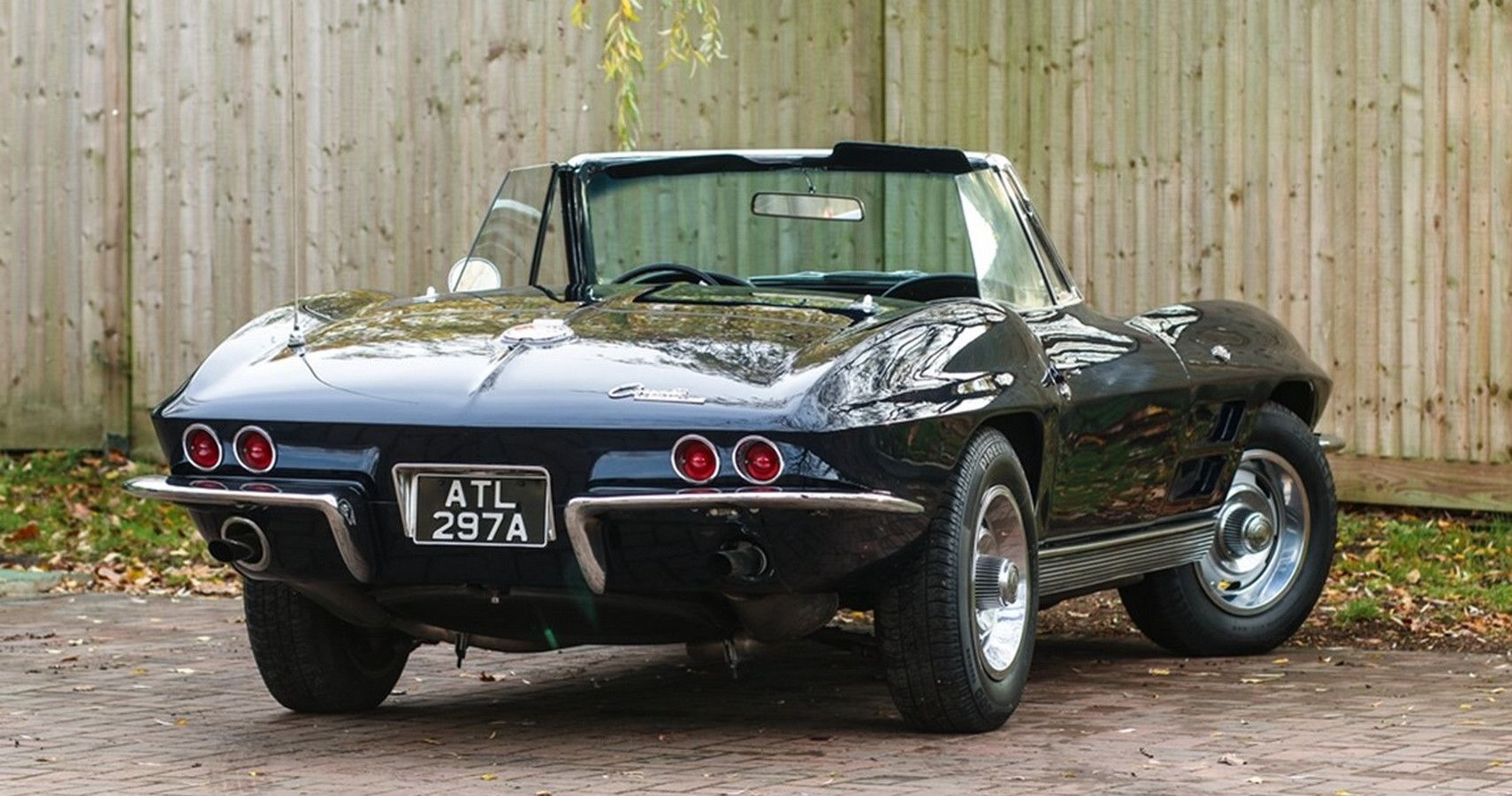 If those looks don't grab your attention, then the choice of engines will. At the upper reaches of bonkers power units is a 7.0-liter L89 big-block V8 putting down 425 hp.
6/10

Porsche Carrera GTS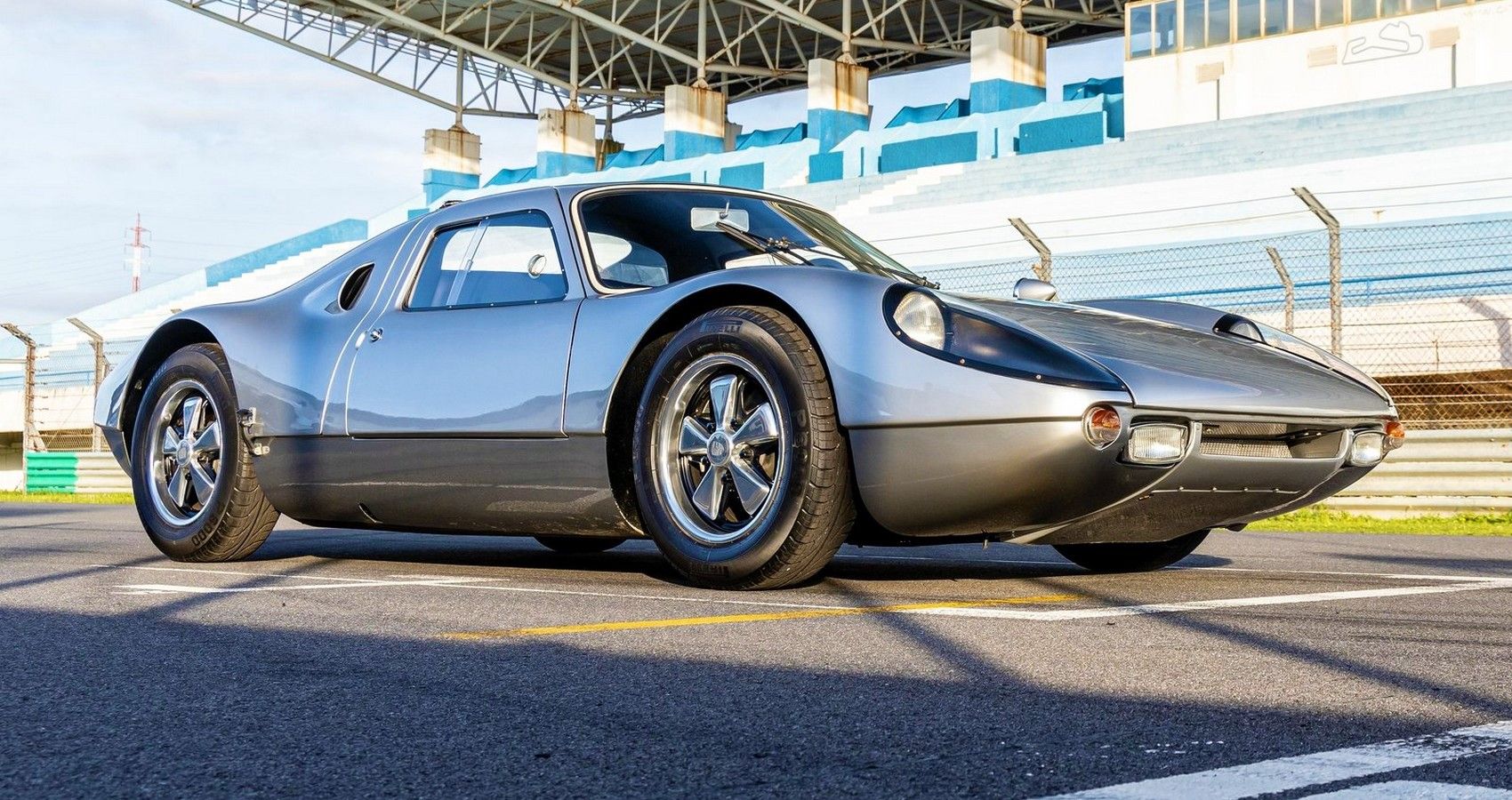 Originally listed as the Porsche 904 until a dispute with Peugeot forced a name change. Designed by non-other than Ferdinand Porsche, the 904 was a FIA-GT racer with a small number of road cars.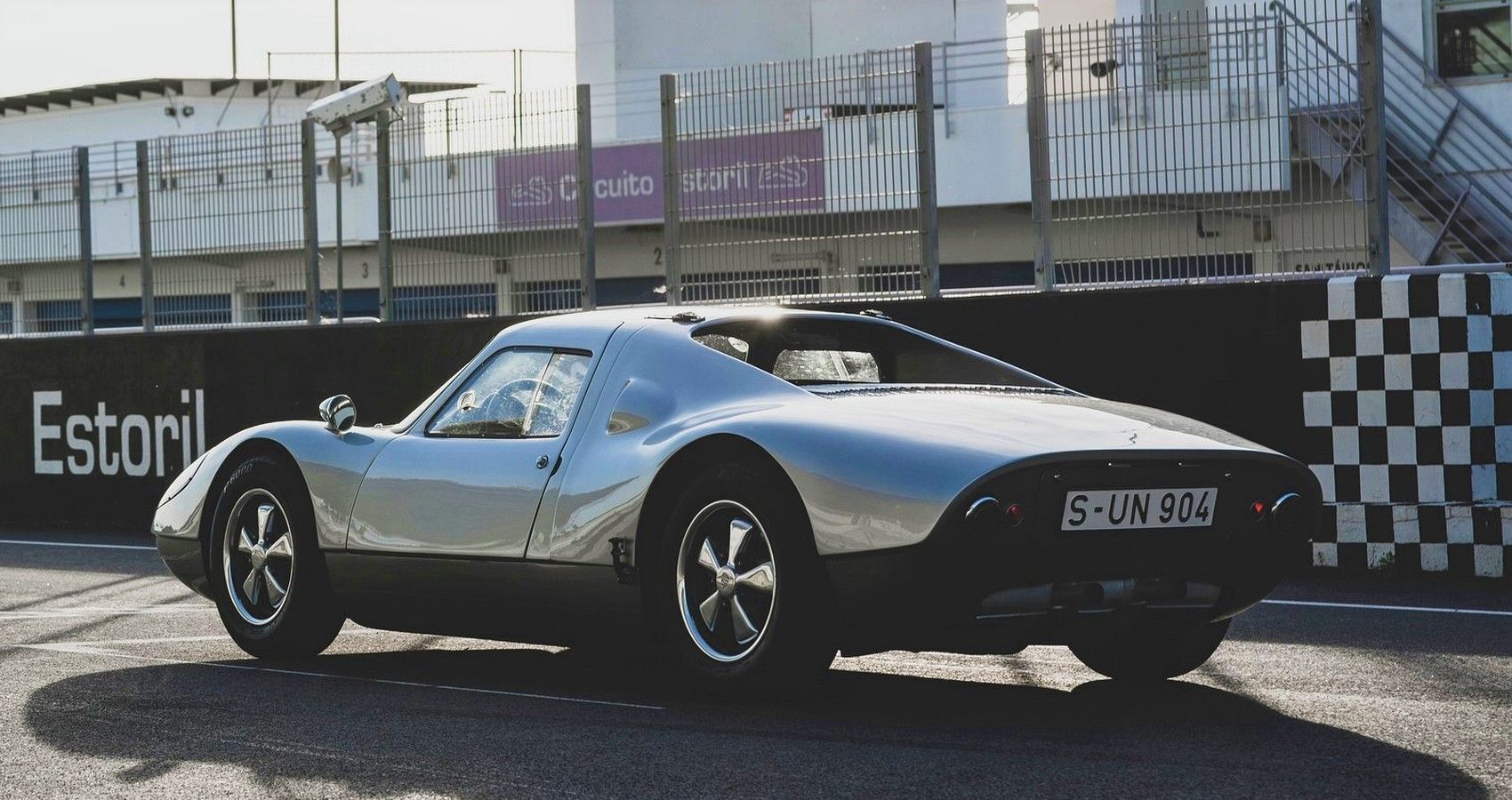 Along the way, this hand-crafted fiberglass sports car grew in potency. Trading up flat four engines for a six-cylinder variant, and even stretched to a H8 in the 904/8. Yet, even in its lowest spec, the 904 was brisk enough and could hit sixty mph in six seconds.
Related: These Were The Best Features Of The 1964 Porsche 904 Carrera GTS
5/10

Lamborghini Miura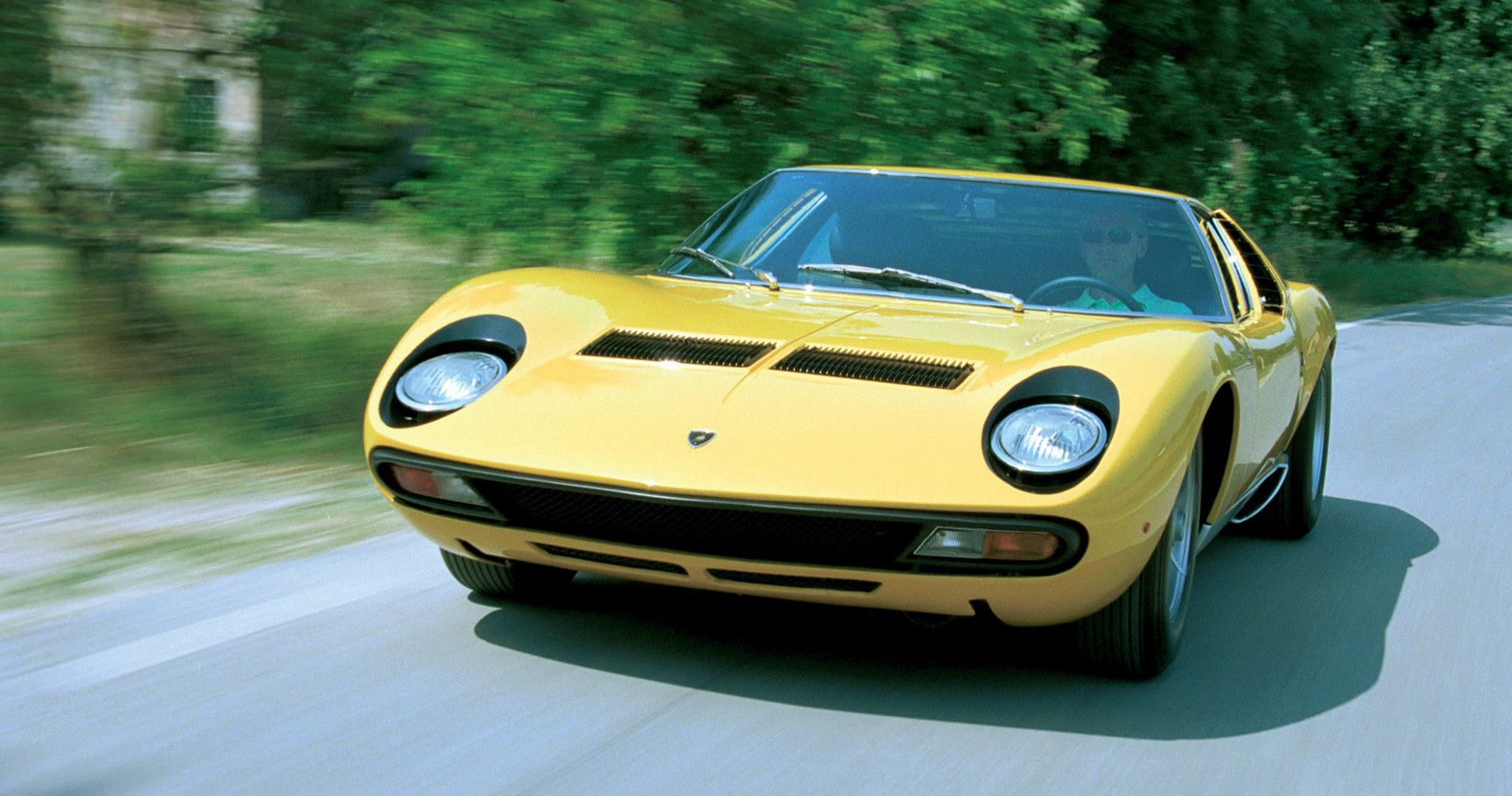 Another no-brainer in the looks stakes, Lamborghini's Miura broke with convention at its debut in 1966. Unlike other supercars of the era, the Italian carmaker opted for a mid-mounted V12 engine. A first and a groundbreaking move that gave rise to the modern supercar.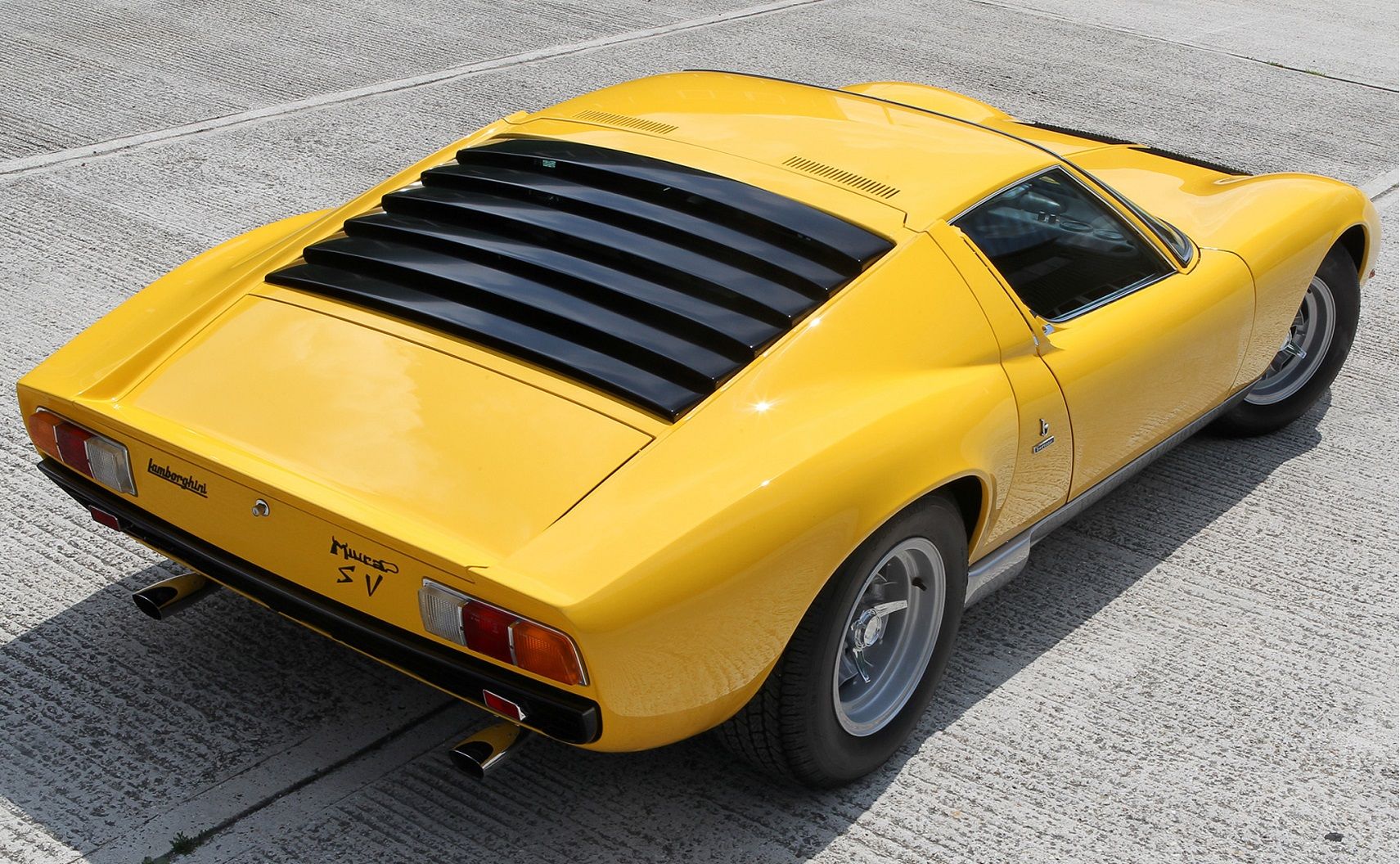 Yet, we suspect sticking any engine in the back would have no impact on its appeal. The Miura, despite its V12 engine is all about looks. Standing still, it looks as though it's doing at least 150 mph.
4/10

Toyota 2000GT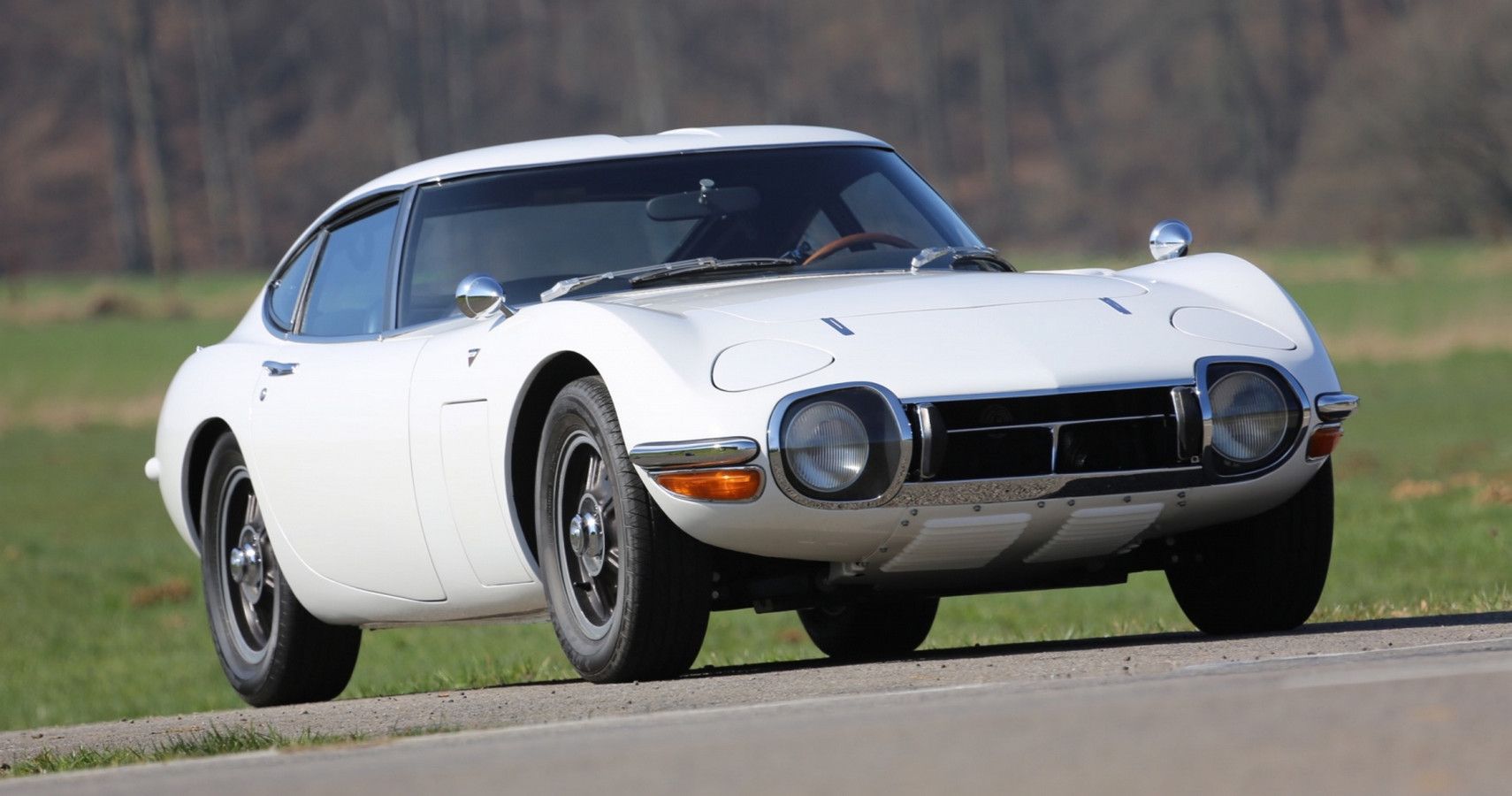 While every other car featured here has a famous designer body, the 2000GT is different. Designed in house with the aide of Yamaha, the 2000GT is entirely Japanese.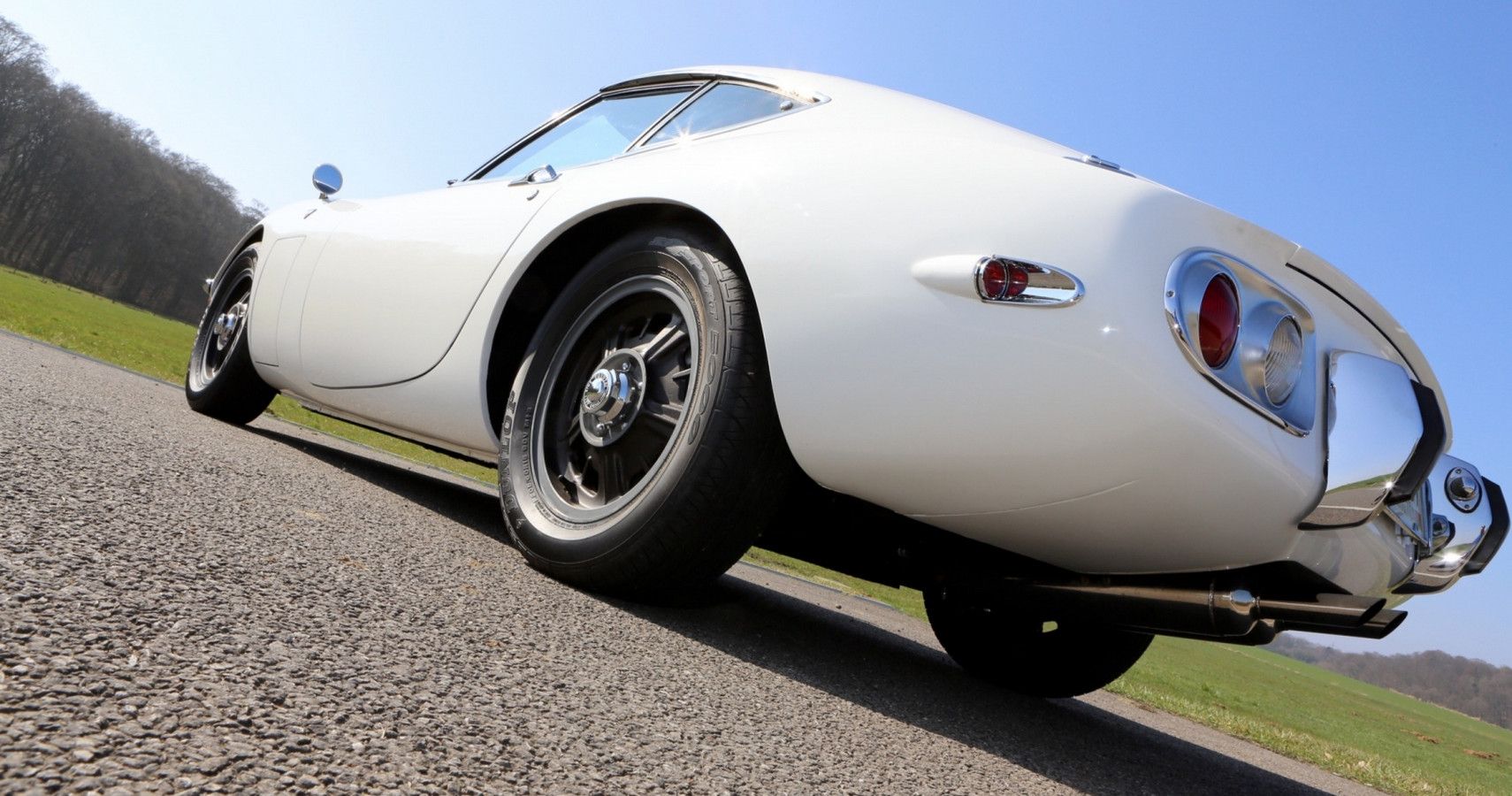 Yet, the Toyota's arrival somehow signaled a new era in sports car design. An era transformed Toyota from a brand linked with boring cars into a proper sports car maker.
3/10

AMC AMX III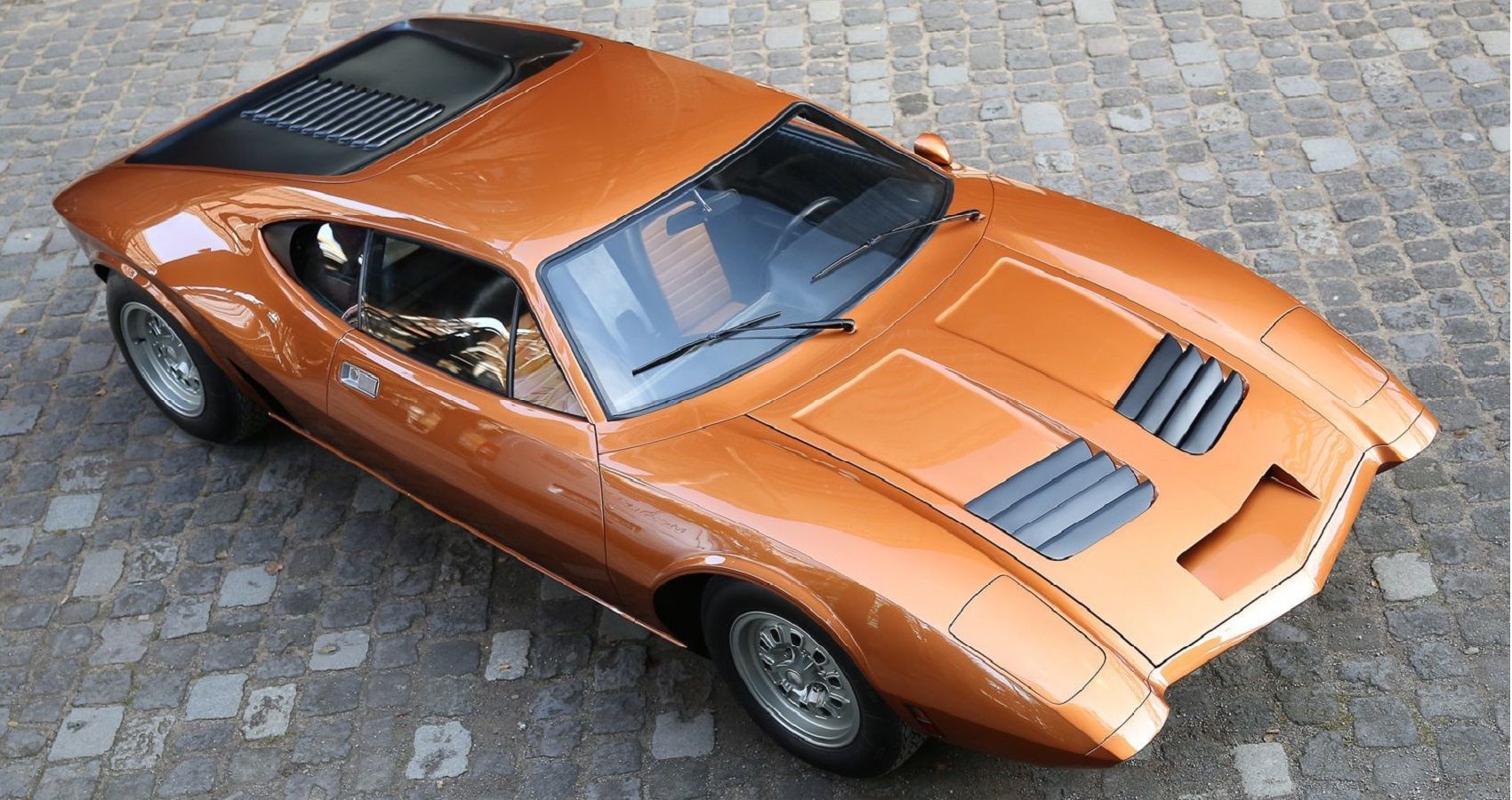 American styling combined with German build efficiency gave us the AMX III. Quirky, but somehow gorgeous to look at from the long nose and sloping roofline. Despite AMCs efforts, the AMX III didn't sell that well.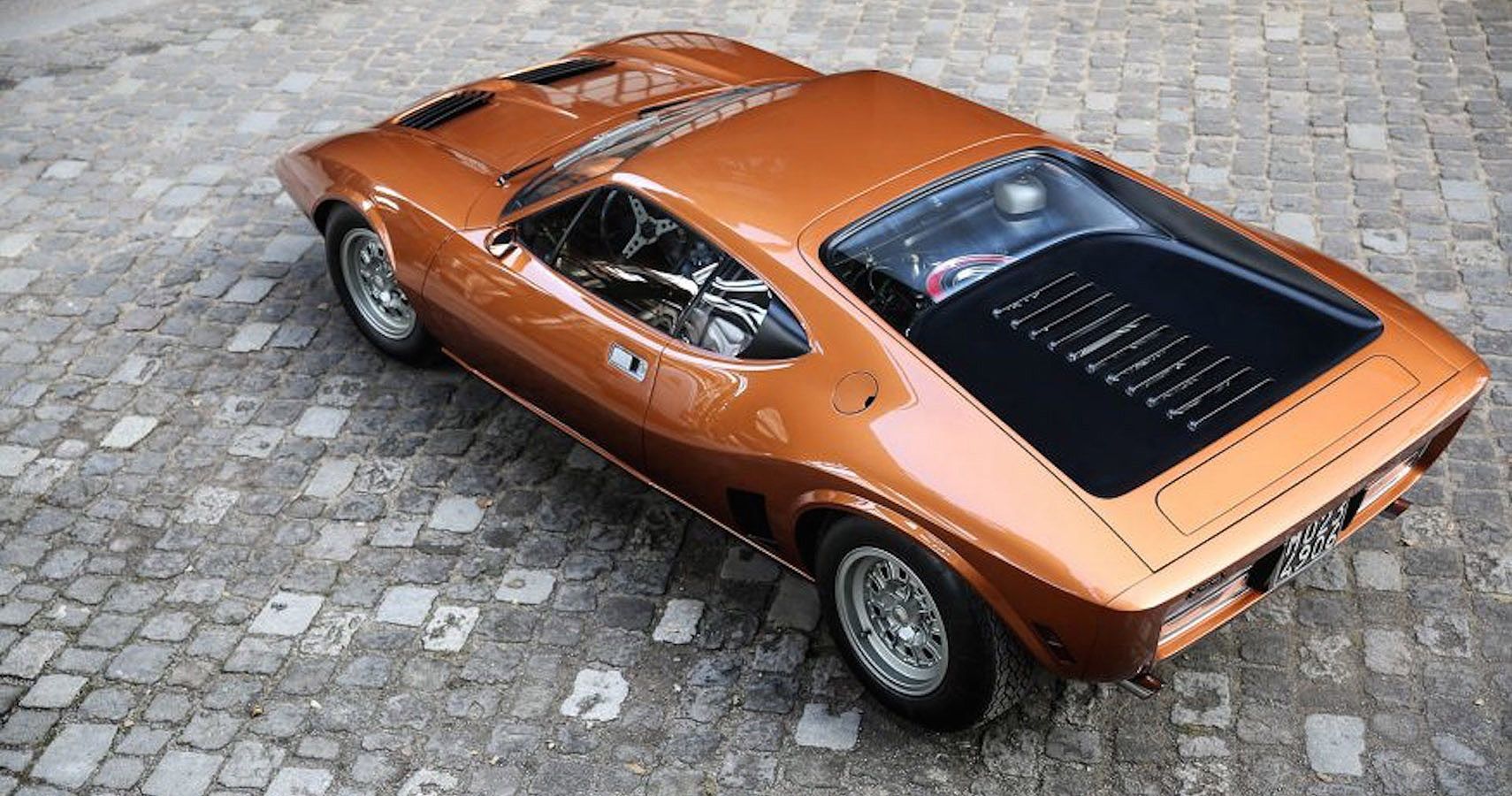 For all its modern styling cues, the AMX III was an old-school muscle car wearing a sharp suit. Under the hood, AMC's 6.4-liter V8 chucked out 295 hp and topped out at 170 mph. Which raises the question, why didn't more people buy one?
RELATED: How Come Nobody Bought The AMC AMX?
2/10

De Tomaso Mangusta
In a similar vain to the AMX III, De Tomaso's Mangusta is another U.S. V8-powered sports car wrapped in a gorgeous body. Those looks come from Giugiaro blending supercar looks with American muscle.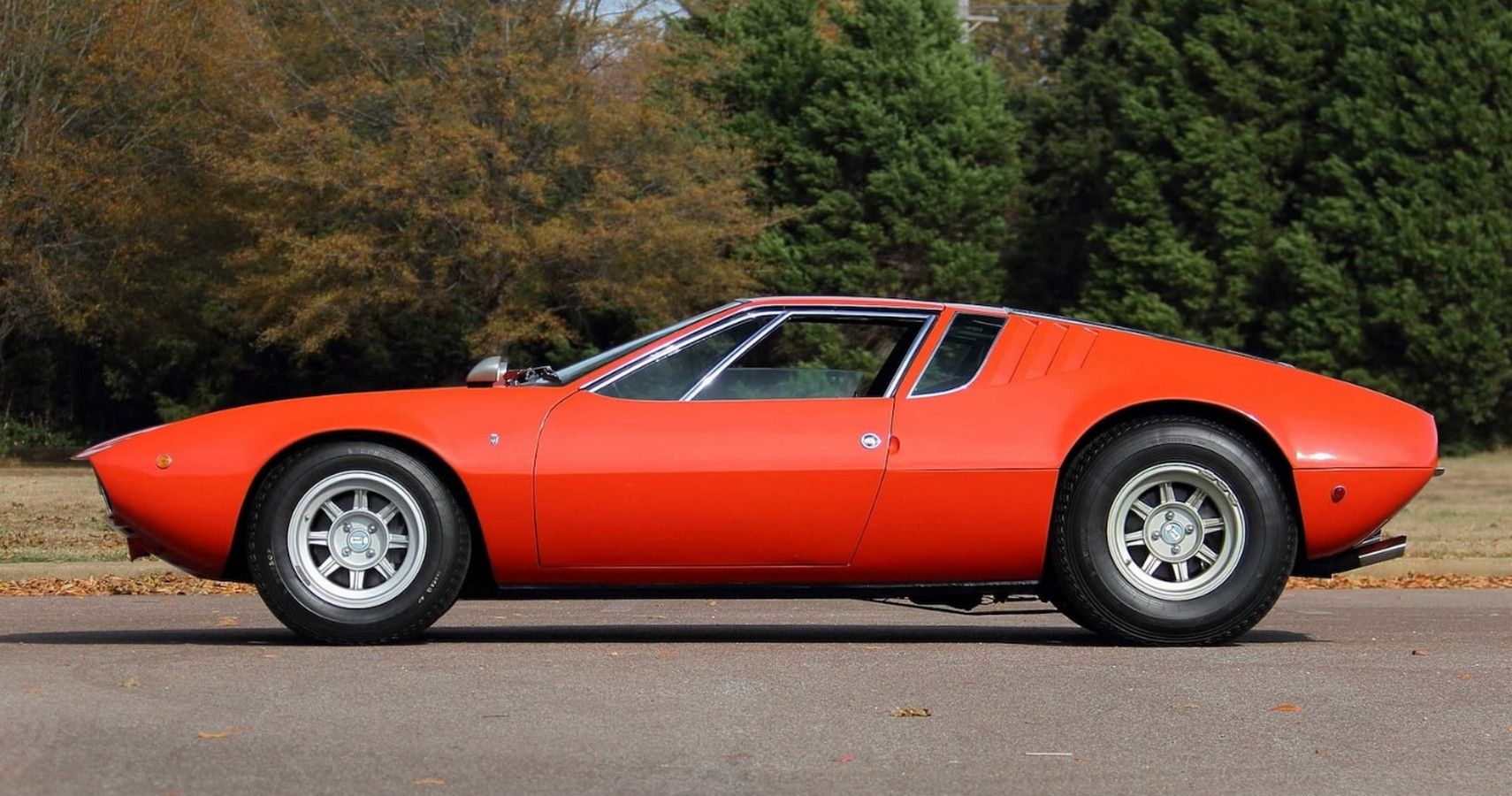 The American influence extends to the engine bay. Pop open the unusual gullwing hood, and you'll find a Ford 4.7-liter V8 generating around 306 hp. In U.S. trim, larger 4.9-liter engines cranking out a lazier 230 hp.
1/10

Ferrari 365 GTB4 Daytona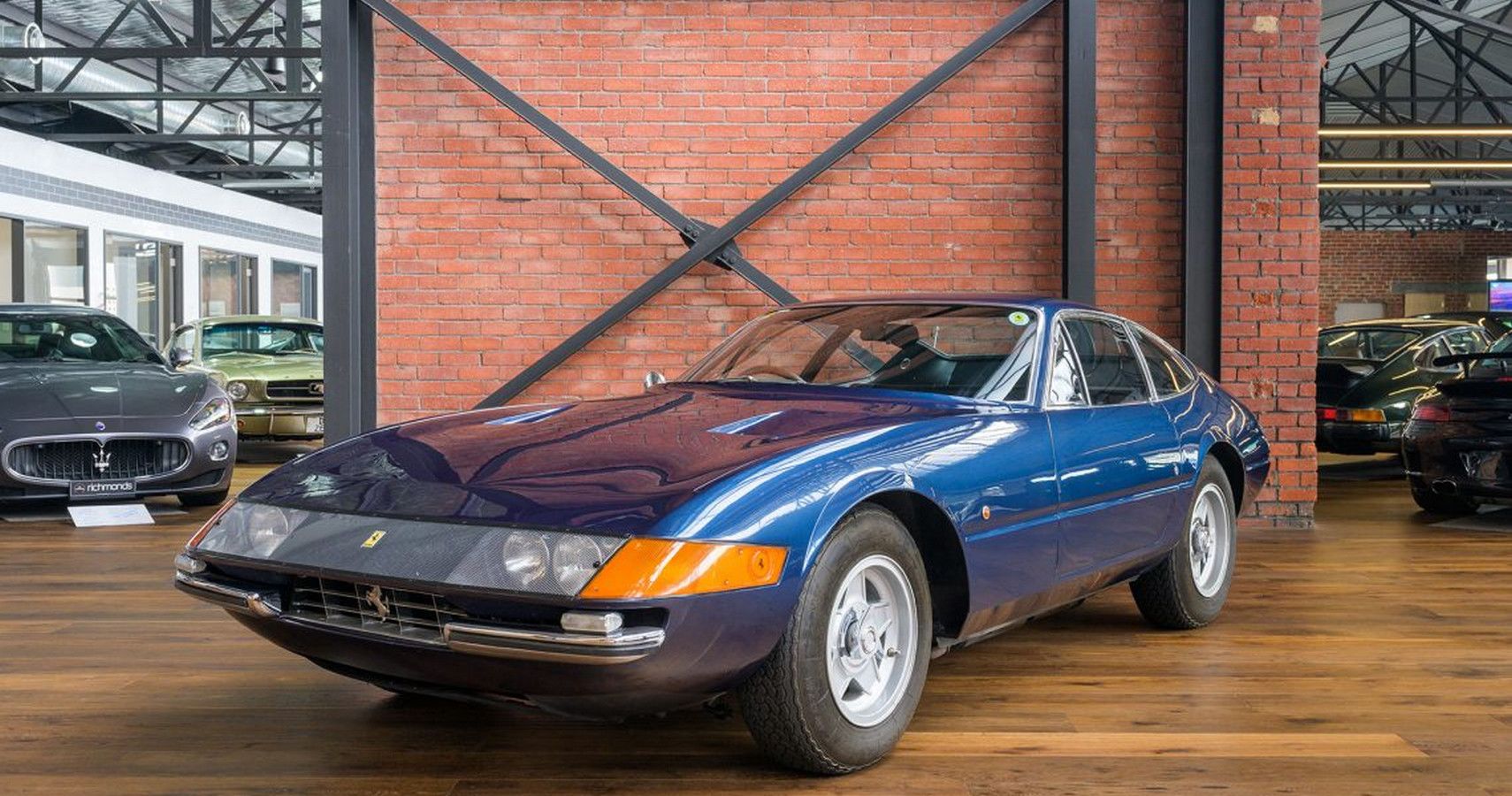 Last, but by no means least, the Ferrari 365 GTB4 "Daytona". In reality, the Daytona name doesn't exist officially. The name comes from the press in recognition of Ferrari's Daytona 24 hour success.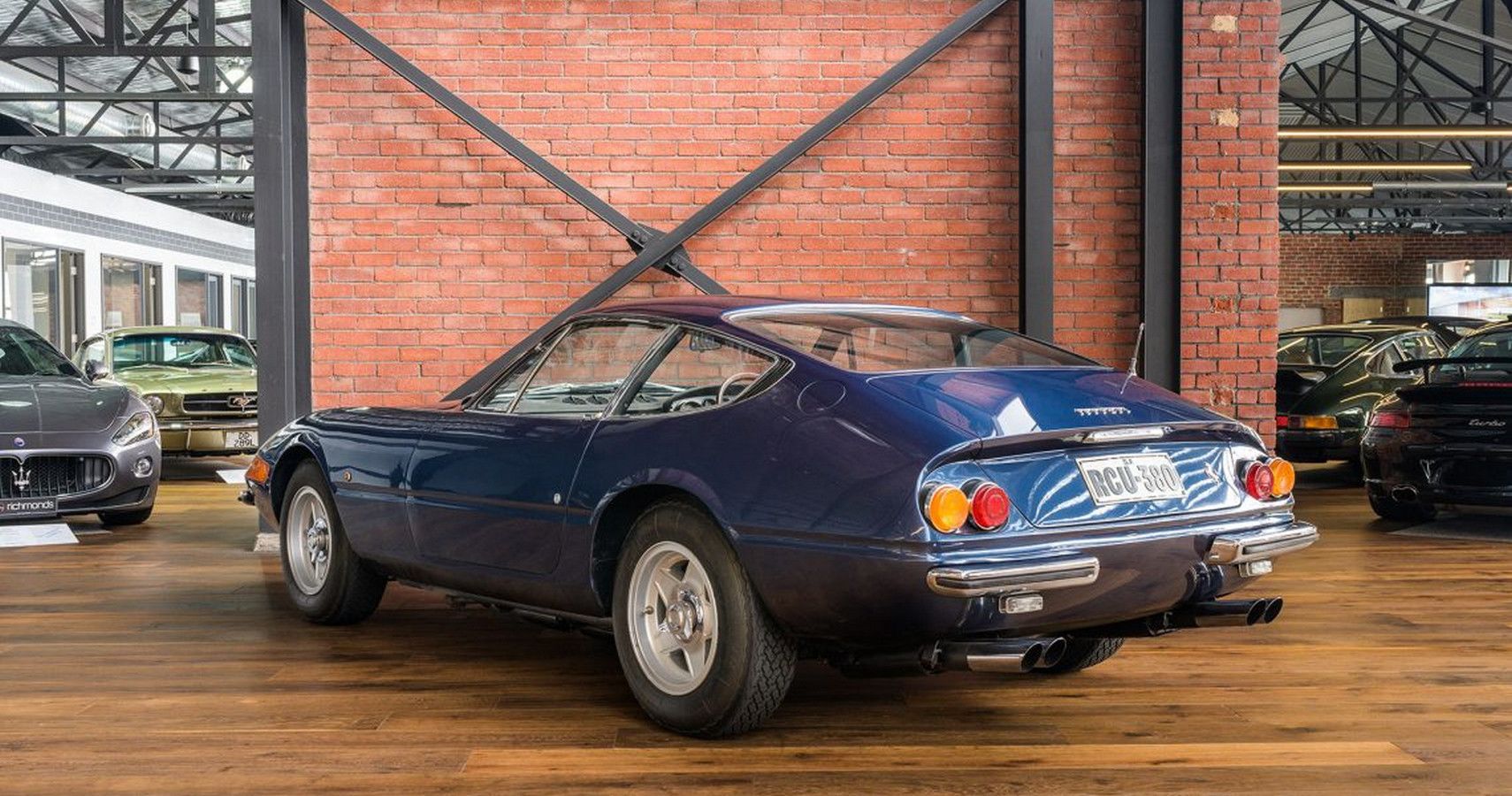 Naming confusion aside, the Daytona is a masterpiece of speed, performance, and style. Under the hood, Ferrari Colombo V12 engines cranked out 347 hp powering the Ferrari to a top speed of 174 mph. As for those looks, gearheads everywhere should raise a glass to Pininfarina.
Sources: Ferrari, Jaguar Owners Club, Porsche, Mecum