10 Most Exciting Bikes Coming in 2023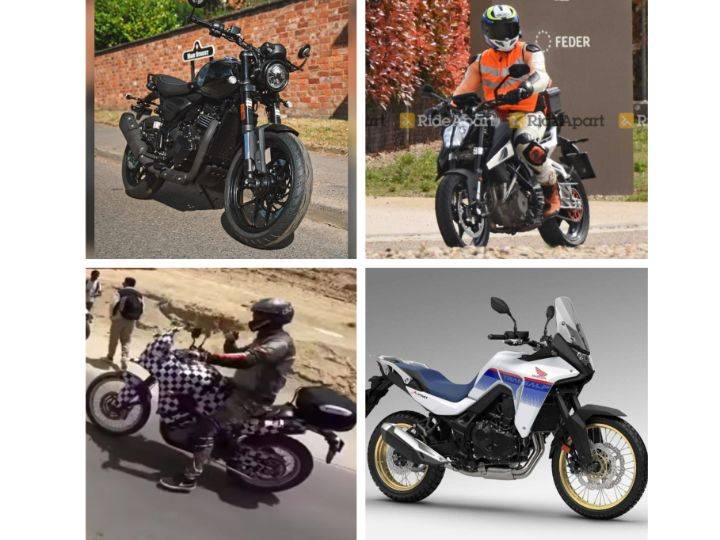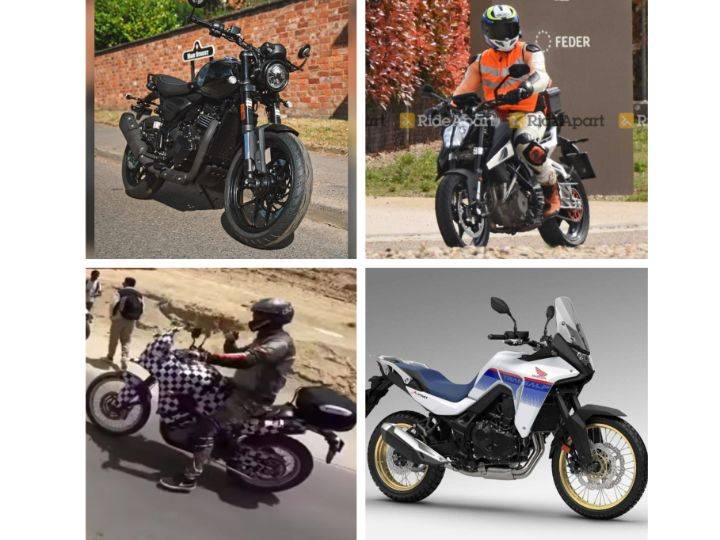 Get latest updates on
the automobile community
Login Now
In 2022, things slowly began returning to normal after the pandemic and bike makers did give us a lot of great bikes like the Royal Enfield Hunter, the all-new Bajaj Pulsar P150 and so many more. But this year promises a lot more action in the two wheeler space, with many Indian bike makers planning to launch world class products in India. So while this list won't include every single bike coming this year, and our timelines might be guesstimates in some cases, here are the top 10 motorcycles we are most excited about in 2023.

1. Royal Enfield Super Meteor 650

The first launch of 2023 will be none other than the much awaited RE Super Meteor 650. Now, you guys know everything about this bike already as it was unveiled at Ride Mania in November 2022. But basically, it's got the engine from the Interceptor 650 in a cruiser format, with top notch components like a USD fork, LED headlight, and aluminum bits all around… so what's not to like? Maybe its heavy kerb weight or its low ground clearance. But we'll find out if these are major negatives once we ride the bike later this month. 
Expected Launch Date: Jan 2023
Expected price: Rs 3.50 lakh (ex-showroom)

2. Royal Enfield Himalayan 450

Now this is another much awaited Royal Enfield bike, and it promises to be the most advanced RE yet. Yes, the Himalayan 450 will have a single-cylinder motor, but it will be liquid-cooled. So expect performance somewhere in the range of the KTM 390 Adventure, or maybe even a little more. Plus we've been told that this will be quite light, and designed as a proper hardcore off-road-capable adventure machine. It's been spotted a million times by now, with even Royal Enfield head honcho Siddharth Lal teasing it himself on Instagram. We think it might show up on our roads by August of this year. 
Expected Launch Date: Q3 2023 
Expected price: Rs 2.8 lakh (ex-showroom)
3. Hero XPulse 400

Hero will be giving us a bigger version of the Xpulse really soon. The Xpulse 400 will be a proper small adventure bike, a la the KTM 390 Adventure. But this one will pack a bigger 421cc liquid-cooled single-cylinder engine. Performance wise, we expect it to outdo the BMW G 310 GS at the very least. Plus, Hero will definitely use their learnings from the Dakar Rally to give this bigger Xpluse some proper off-road cred. With that, it should have the KTM 390 Adventure and the upcoming Royal Enfield Himalayan 450 worried. And knowing Hero, they're certain to get the pricing right.
Expected Launch Date: Q2 2023
Expected price: 2.5-2.7lakh (ex-showroom)
4. Triumph-Bajaj Roadster and Scrambler

By now it seems that Triumph and Bajaj announced their collaboration a lifetime ago. But soon the fruits of that tie-up are close at hand. Yes… fruits, not fruit. Because we'll be getting two small Triumphs made by Bajaj: a Roadster and a Scrambler.

Think of these like scaled-down versions of the Triumph Street Twin and the Triumph Street Scrambler, but powered by a single-cylinder liquid-cooled engine somewhere in the 250-350cc range. We've already spotted these testing right outside Bajaj's factory near Pune, so their launch is definitely close at hand, say second half of 2023.
Expected Launch Date: Q3-Q4 2023 
Expected price: Rs 2.5 lakh onwards (ex-showroom) 
5. 2023 KTM 390 Duke

After first wowing us with its mental performance back in 2013 and then with performance and features with its second gen update in 2017, it looks like we'll get the third-gen KTM 390 Duke by the end of 2023. So what can we expect? Firstly a bigger engine, up from 373cc to 399cc. So more power, more torque and more madness. And the spy shots have revealed that it'll also feature a new frame, subframe and swingarm. Expect updated suspension too. And we can just pray that KTM gets the adjustable suspension to India. Along with all that, there will also be more features available including a completely revised electronics package. But with that, we expect a big price jump as well.
Expected Launch Date: End 2023 
Expected price: Rs 3.5 lakh (ex-showroom)
6. Bajaj Pulsar 125

While there's no concrete news of a new baby Pulsar on the way, we suspect that Bajaj is working on this one to complement the recently launched Pulsar P150. With motorcycle prices going up a lot in recent years, it makes sense for Bajaj to offer a new version of the Pular 125 as well. It might just get the new design of the P150, and it'll be lighter and smoother too. We're honestly not sure of when to expect it, but our best guess is near the end of 2023, but for all you know, it might even get pushed into early 2024.
Expected Launch Date: End 2023
Expected price: around Rs 1.0 lakh (ex-showroom)
7. Triumph Street Triple range 

The entire Triumph Street Triple lineup saw a massive update in 2022 and it'll be coming by Feb or March of this year. There are three variants on offer: the R, the RS and the oh-so-special Moto2 edition. Both the R and RS make a little more power and torque than their previous versions, while the Moto2 edition makes just 10 PS less than Triumph's actual Moto2 race engine. Now that's insane! But unfortunately, the Moto2 version will be a limited edition, and India will only get the new R and RS. Not too bad a deal, as these get upgraded suspension, brakes and electronics across the board as well as a slightly tweaked design. 
Expected Launch Date: Feb-Mar 2023 
Expected price: Rs 9.5-11.5 lakh (ex-showroom)
8. Yamaha MT-07 and YZF-R7

Yamaha has been torturing us for years by not giving us any of their big bikes. While we did get the MT-09 some years ago, it was discontinued very soon. But things might just change in 2023 as Yamaha might just bring us the MT-07 and hopefully the R7 as well.

But from what we understand, these might only come in limited numbers as CBUs by January or February, in order to avoid the upcoming OBD-2 norms which kick off April 2023 onwards. But being CBUs, they're gonna attract a lot of taxes, so expect high pricing. Oh Yamaha, why you do this!
Expected Launch Date: Jan-Feb 2023 
Expected price: Rs 9-12 lakh (ex-showroom)
9. Honda Hornet and Transalp

Honda unveiled a new CB750 Hornet in 2022… think of it like a CB500, but with a 750cc parallel-twin motor. That does sound nice. But you know what sounds even better? An adventure bike based on this 750 platform.

Enter the Transalp 750! Basically it should be like a smaller Africa Twin. And that's enough to get us ADV lovers excited. We think Honda could bring both the new Hornet and Transalp to India, possibly from mid to late 2023.  But given Honda's track record of pricing their big bikes way too high, we don't have much hope for these two. C'mon Honda… prove us wrong!
Expected Launch Date: Mid-late 2023 
Expected price: Rs 10-11 lakh (ex-showroom)
10. Suzuki V-Storm 800 DE

At EICMA 2022, Suzuki unveiled the perfect upgrade to the V-Strom 650 in the form of the V-Strom 800 DE. It breaks VStrom tradition by packing an 800cc parallel twin motor instead of a V-twin. So maybe we should call it the P-Strom then. But Suzuki assures us that this parallel twin has been tuned to deliver torque just like a V-twin. So just like the 650, this 800 should offer the best combination of on-road and off-road performance. Plus it's been modernised in every single way. We should hopefully get this before Diwali 2023.
Expected Launch Date: Diwali 2023
Expected price: Rs 11 lakh (ex-showroom)