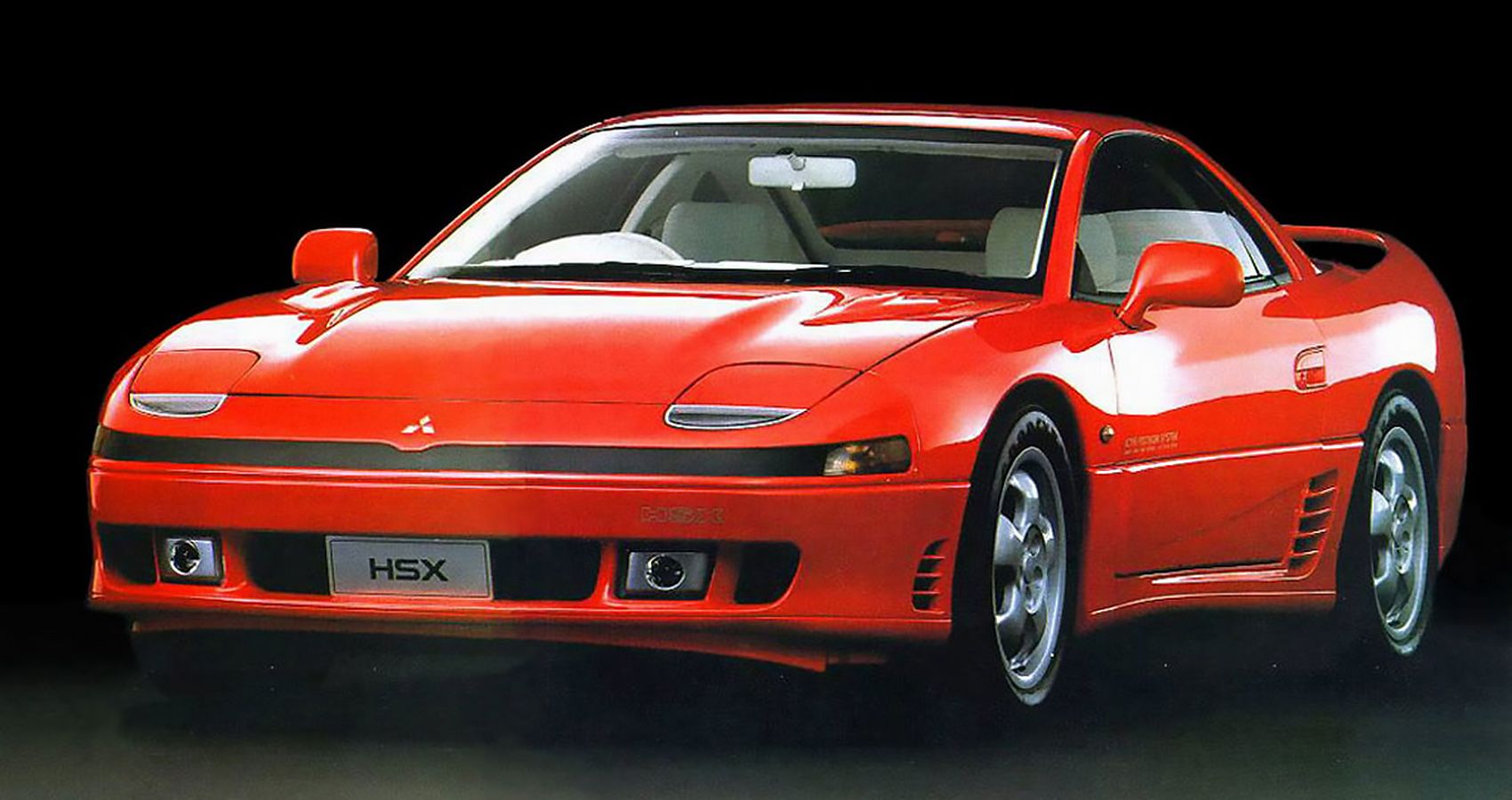 Mitsubishi launched the 3000GT in 1990 as its entry into the sports-car wars being waged at the time by Honda NSX, Mazda RX-7, Nissan 300ZX, and Toyota Supra.
The Mitsubishi compact sports coupe's unique blend of awesome power and all-wheel drive (AWD) sure-footedness quickly found a loyal following. Still, it never attained the level of mass acceptance of its Japanese Domestic Market compatriots. It was often glossed over, probably due to the worldwide popularity of the other brands.
Today, it is still an overlooked gem in the used-car market, but there are plenty available, and one can usually be found for less than $10,000, and usually for considerably less.
RELATED: These Are The Things That Made The Mitsubishi 3000 GT So Awesome
The 3000GT VR4 Was A High-Performance JDM Missile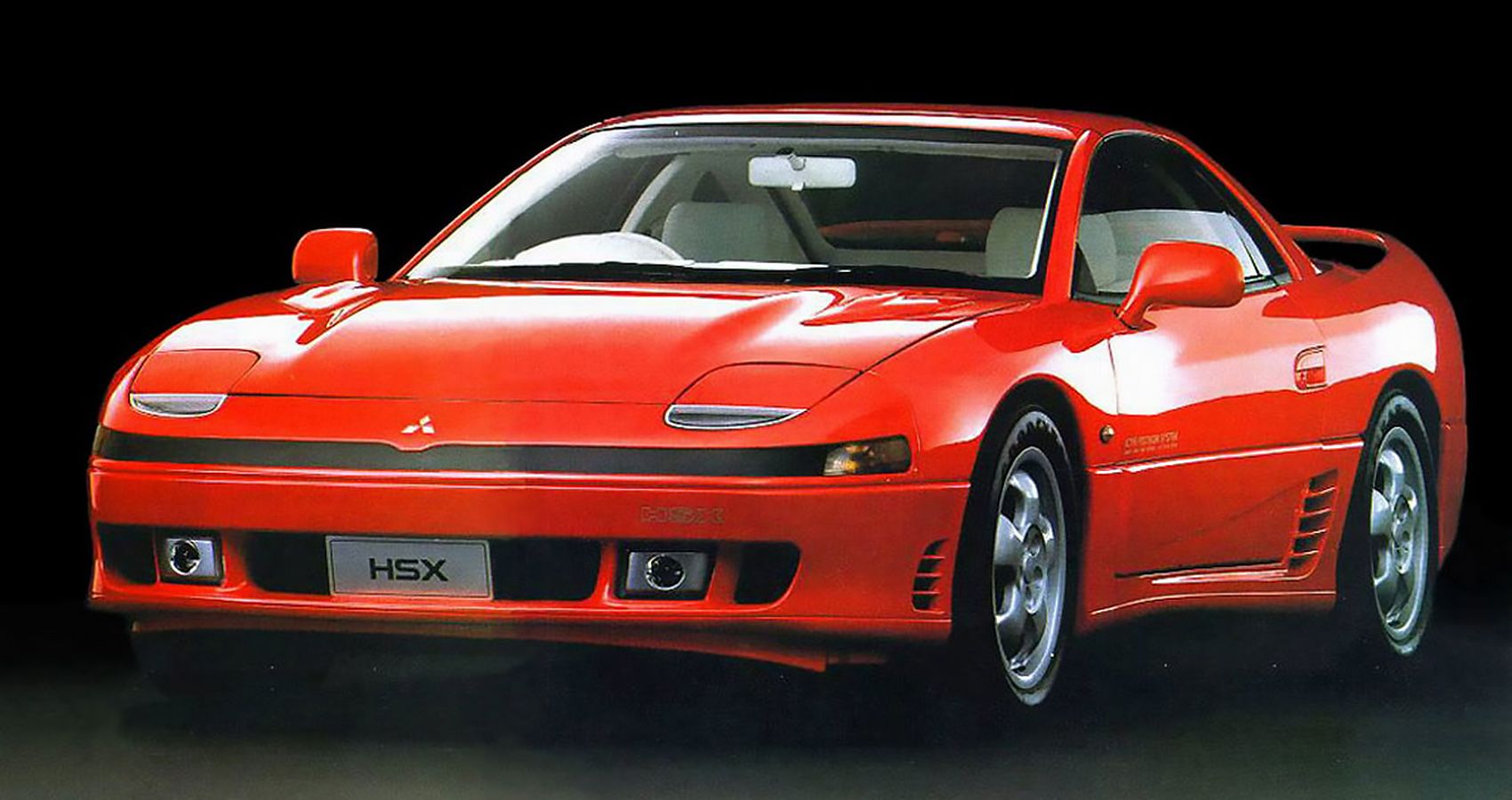 Following positive reception for its HSX concept at the 1989 Tokyo Motor Show, Mitsubishi took the four-wheel driven, four-wheel steered sports coupe into production in 1990 (resurrecting the GTO moniker that had last appeared on the Mitsubishi Colt Galant GTO in 1977). It replaced the aging, angular Starion, a turbocharged, rear-wheel drive coupe/hatchback.
The HSX was a showcase for a variety of advanced technologies, and many critics praised the company for bringing those technologies to market with the GTO. The GTO was far and away the most advanced of the Japanese sports coupes, with full-time four-wheel drive (split 45% front/55% rear), four-wheel steering, active aerodynamics in the form of automatically-adjusting front and rear spoilers, an adjustable exhaust (between sport and tour notes) and electronically controlled suspension (ECS)
For markets outside the JDM, the company renamed the car to 3000GT. This was done to avoid confusion with, and even consumer backlash from fans of, the Ferrari GTO and the American Pontiac GTO. In North America, Mitsubishi also created a Dodge Stealth version (as a replacement for the Chrysler Conquest, a version of the Mitsubishi Starion). The Stealth was offered with all the same mechanicals and technology, pretty much an identical interior but with a unique body shell.
Mitsubishi 3000GT Had The Edge Of Aerodynamics And Power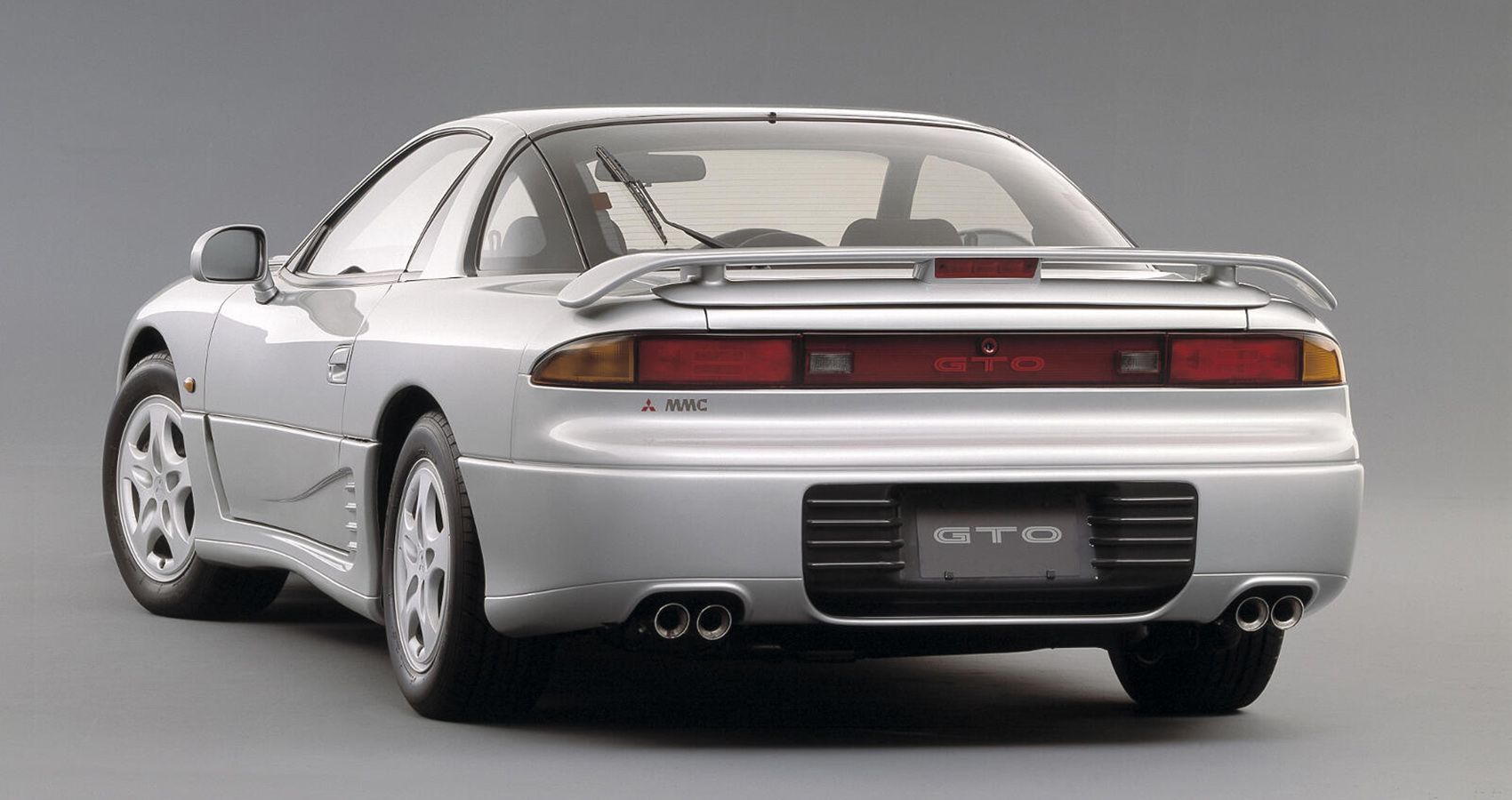 The look was typically '80s, with the sporty garnishes of the time. The front featured pop-up headlamps that were quickly spinning out of favor with buyers because of the tendency of one or both getting stuck in the upright position. They would be replaced with fixed projector bulb units in a mid-cycle 3000GT refresh.
The 3000GT was available in three trim levels with a choice of two engines. The base and SL front-wheel drive models were powered by a 3.0-liter DOHC V6, producing 222 hp and 205 lb-ft of torque. The flagship 3000GT VR4 used a twin-turbo 3.0 DOHC V6 pumping out 300 hp and 307 lbs-ft.
Despite its bulk of 3,737 lbs. (from all the added 4WD, 4WS, and ECS mechanicals), the Mitsubishi 3000GT VR4 managed to sprint to 60 mph in about 5 seconds and crossed the quarter mile in under 14 seconds (at 95 mph).
Power was initially reined in by a 5-speed manual (optional 4-speed auto on the lower trim levels). But the VR4 got a 6-speed manual in 1993, with the mid-cycle revamp that also bumped performance figures to 320 hp and 315 lb-ft.
The 3000GT VR4 Got Cooler Updates Over Time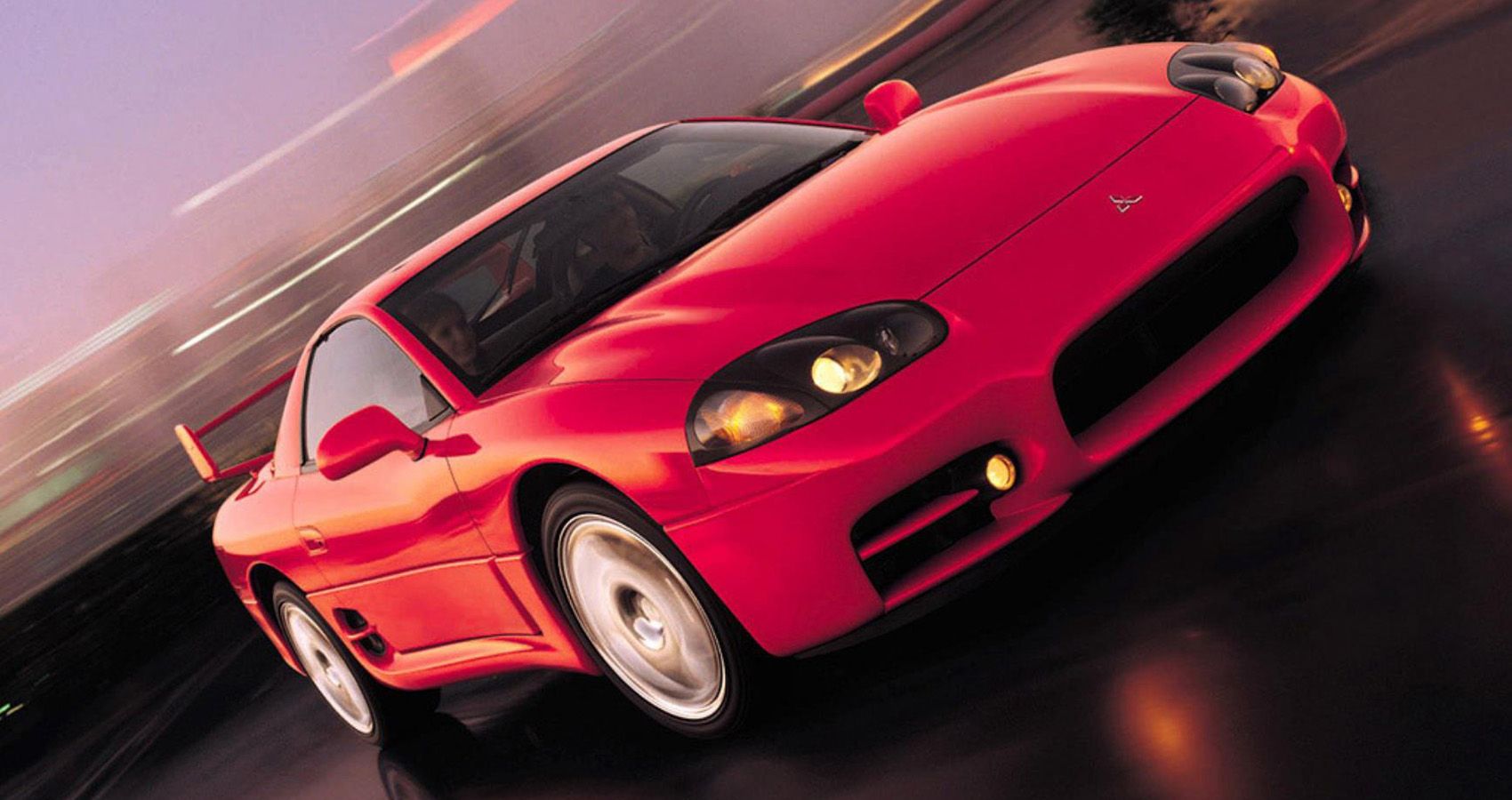 Mitsubishi struck up a partnership with roof conversions company ASC (formerly American Sunroof Company) to create the Spyder SL and Spyder VR4 in 1995 and 1996.
The retractable hard-top was yet another advancement. This was also taken up by many competitors in subsequent years to combine the look of a coupe with the open-air dynamics of a roadster.
Review publications at the time praised the acceleration of the 3000GT VR4, which was quicker from launch than the Nissan 300ZX Twin Turbo, the Mazda RX-7 Twin Turbo, as well as the much lighter 3,000-pound Acura NSX. Reviewers also liked that the 4WD encouraged the car to be taken around a track quickly, though with notable understeer and lack of feedback.
RELATED: 10 Reasons Why We Love The Mitsubishi 3000GT VR4
How Much Is A Mitsubishi 3000GT VR4 Worth?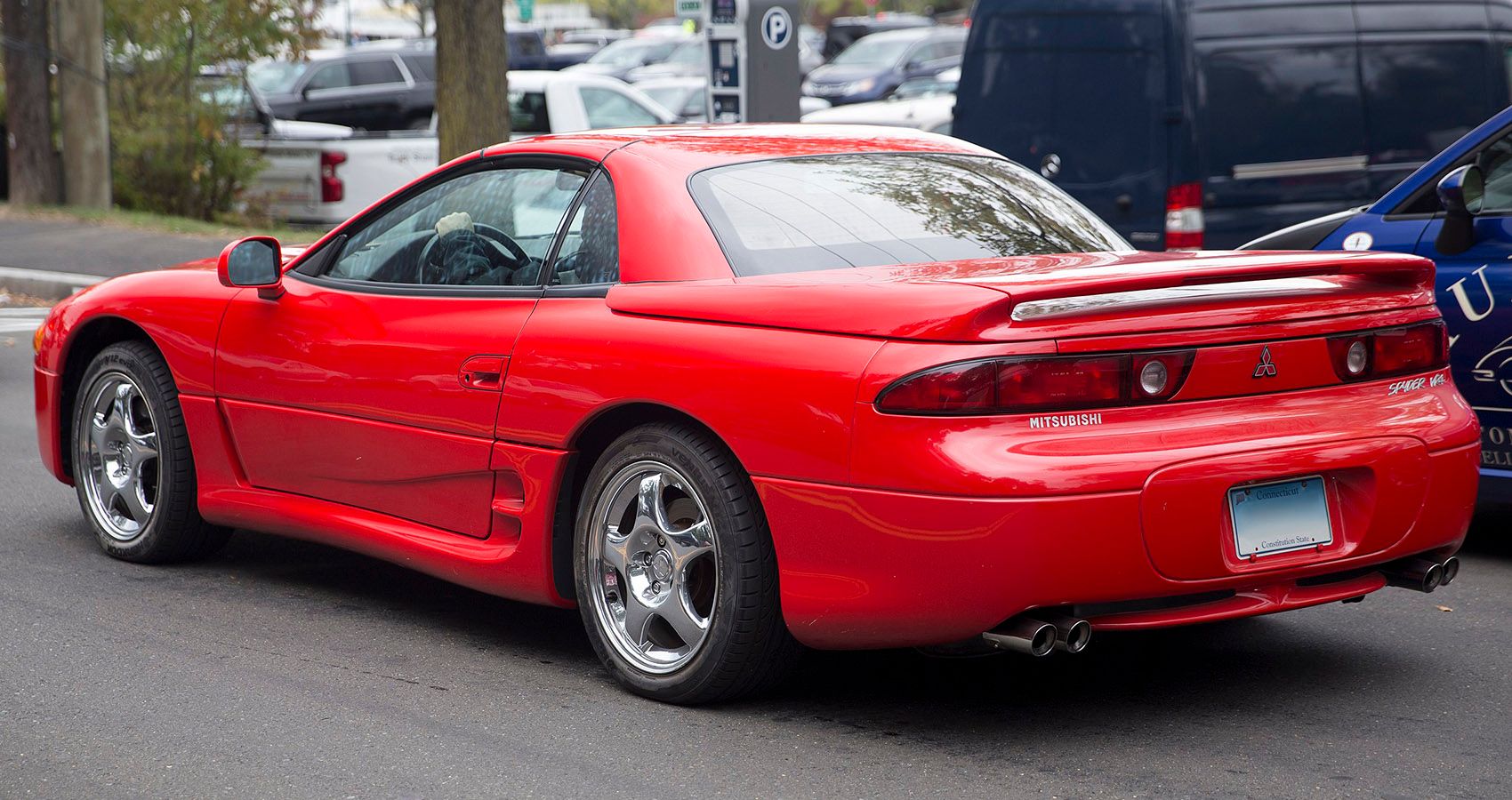 Perhaps the Mitsubishi 3000GT was misunderstood. It was too bulky to fit into a market segment that was trending toward lighter and more nimble performance. And it was likely in a battle against some heavyweight names that had built up dedicated, loyal fan bases.
Just 15,630 Mitsubishi 3000GT VR4s were sold in the car's 10-year run, with about 70% of those totals coming out in its first three years on the market. Prices started at $27,500 in 1990 (the equivalent of $53,117 today) and rose to $36,300 ($60,198 today) by the end of its run.
Just 1,618 Spyders were created over its two-year run, with 877 of those being VR4 models.
Over the past five years, Mitsubishi 3000GT VR4 models have sold for an average of $8,500 – many 1st-gen models sell for less than $5,000, 2nd-gen for less than $8,000, and 3rd-gen for under $15,000 – depending on year and condition. And there have been several cars over the past five years that have sold for less than $2,000 from all generations.
And so, this underrated JDM sports car is a pretty steal today. Sadly, everyone is getting to know about it, and so the prices are slowly creeping up. Today a used first-gen 3000GT VR4 sells for an average of over $18,000; a second-gen model for over $24,000; and over $34,000 for a third-gen model.