Why is GTP suddenly the hottest thing in racing?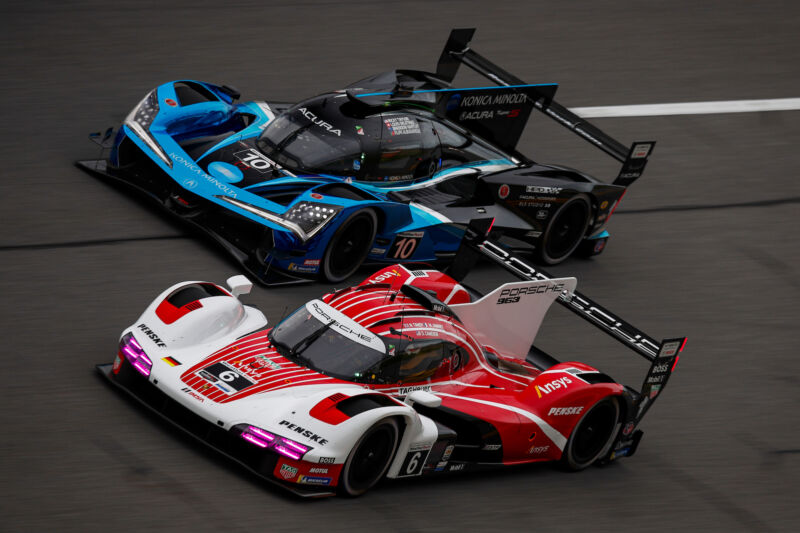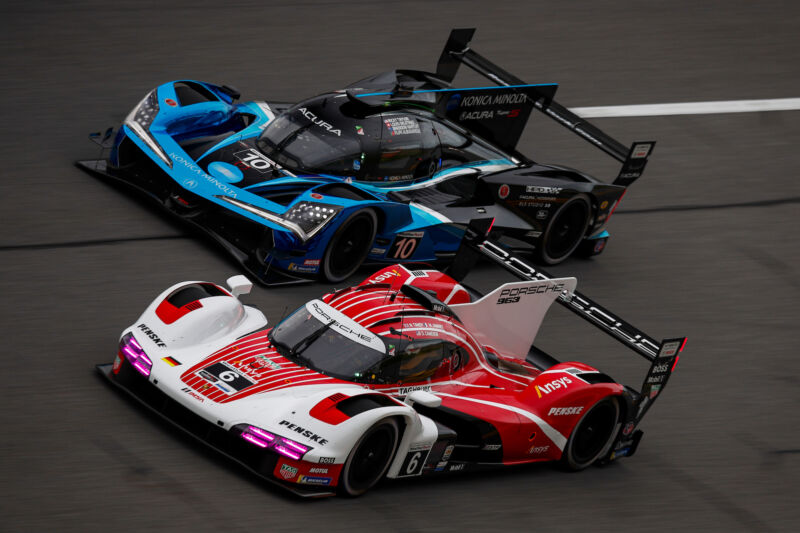 This past weekend saw the successful conclusion of the International Motor Sports Association's "Roar Before the 24," the series' preseason test ahead of this coming weekend's Rolex 24, a 24-hour race held each January at Daytona International Speedway in Florida. This year, the preseason test was more important than most, as there's a new kind of race car, called the GTP, competing in the Rolex 24 in 2023.
The new hybrid prototype category has attracted more manufacturer interest than we've seen in many years, with brands like Acura and Porsche building new cars to compete and others, like Lamborghini, waiting in the wings to join next year. But the biggest question is whether these new race cars will be able to make it to the end of the race. As in the larger automotive industry, supply shortages mean that spare parts are scarce, so the consequences of a crash are calamitous.
But what makes GTP—originally called LMDh—so attractive to car makers? I asked David Salters, head of Honda Performance Development, which oversees the Japanese OEM's racing activities in North America.
"There's Porsche, there's BMW, there's GM, there's Acura this year; next year, there's Lamborghini, there's Alpine. So it has the potential to be absolutely enormous," Salters told me.
One of the bigger attractions to the new category is a restriction on aerodynamic downforce generated by the cars; that rule is in place to allow manufacturers to add road car styling cues on their racing prototypes.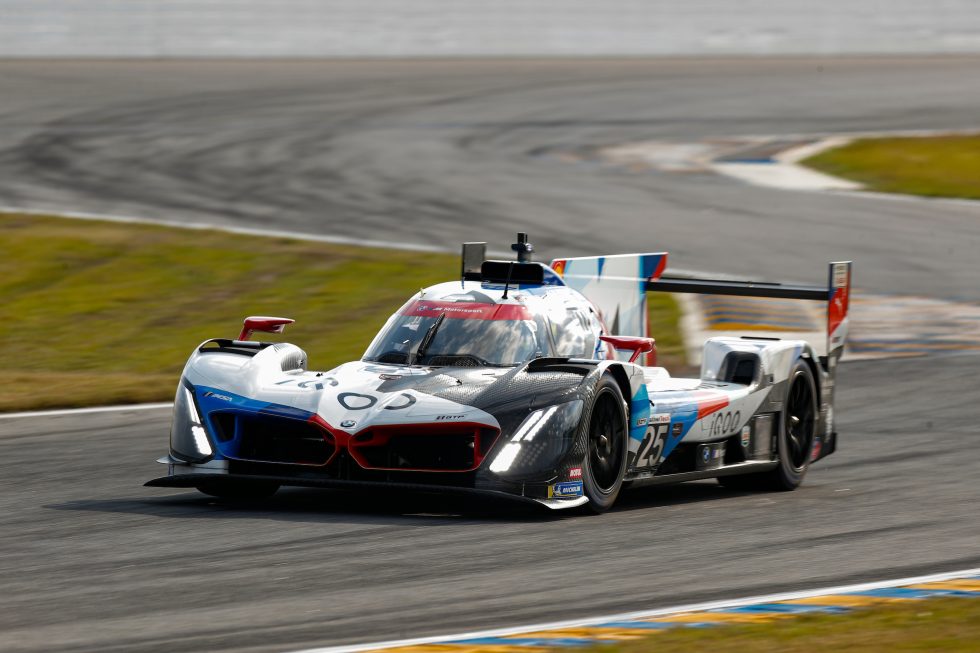 "You want your car to look like a car, don't you?" Salters explained. "If you get the Acura styling in something that is still a racing car, kids are gonna go, 'Wow'; older people like me are gonna go, 'Wow.' And the really nice thing is now you can tell that's an Acura prototype car. You establish your identity… Also its performance. There's no better way of learning performance, doing performance, than racing, really. So it's very satisfying."
I received a similar answer from Rouven Mohr, Lamborghini's chief technical officer. "The fact that it's a hybrid format helps us because we want to be consistent with the product range that we offer to the customer and what we're doing in racing," he said. "This was always a strength with Lamborghini. Therefore, the hybridization helps us because at this time, our model range will be hybridized. But it's not the only one, to be honest."
"This is the next level that we can do with the brand because we are very successful in the GT3 segment—we won several times at Daytona, Sebring, and so on, all over the world," Mohr continued. "So this is the… natural step to go in next. And at the moment, the LMDh or LMH program is so attractive also from the competitiveness point of view because we have all our core competitors more or less in one segment."
(LMDh was the original name for IMSA's GTP category, and LMH is a different set of regulations written by the 24 Hour of Le Mans organizers, with an equalization formula so cars from one series can race in the other. Ferrari, Toyota, Peugeot, Glickenhaus, ByKolles/Vanwall, and Isotta Fraschini have or are building cars to that ruleset.)
While it's true that the primary reason these companies race is for marketing and brand awareness purposes, there are some practical benefits, too. For one thing, an OEM race program is a great way to build up intangible skills like working under the pressure of immovable deadlines or the confines of a restrictive rulebook. But there can also be a tangible transfer from racing cars to road cars.