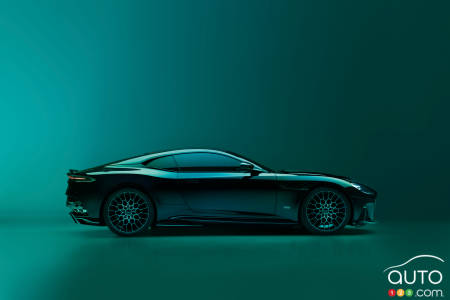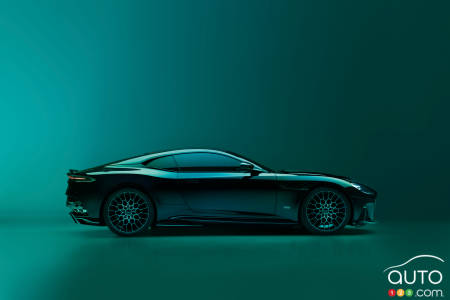 2023 Aston Martin DBS 770 Ultimate – Profile
•    2023 Aston Martin DBS 770 Ultimate makes its debut.
•    This is the most powerful DBS model ever produced, and it marks the end of the current generation's run.
•    Only 499 of the model are being produced for all markets.
•    Whether the next DBS runs on a V12 or some kind of hybrid power, no one knows yet.
Aston Martin has introduced the most powerful DBS variant ever. The 2023 Aston Martin DBS 770 Ultimate is the company's way to mark the end of the line for the current DBS model, and it means to mark that end with a bang. The car's 5.2L V12 engine delivers 759 hp (or 770 metric horsepower, hence the numeric designation).
To get there Aston Martin's designers modified elements of the car's intake and ignition (resulting in 7 percent more boost pressure). Overall power has also been increased by some fine-tuning of parameters in the engine and of the 8-speed auto transmission. The steering has also been improved by introducing a solid-mount steering column. The suspension has been modified as well, and the chassis has been stiffened slightly.
One element remaining the same are the DBS' ceramic brakes (16,1-inch in front and 14.1 in back), evidently deemed sufficient for the output of the powertrain.
Browse cars for sale available near you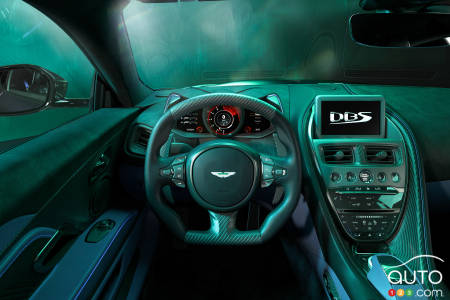 2023 Aston Martin DBS 770 Ultimate – Steering Wheel
In terms of looks, the DBS 770 Ultimate riads on unique 21-inch wheels, with three finishes possible, and received a new horseshoe-style air vent on the hood. The car gets more carbon-fibre elements front, centre and back.
The interior features Sports Plus seats upholstered in quilted leather and Alcantara. The 770 Ultimate gets a unique contrast trim as well, and no surprise, there's unique badging that identifies the model as one of the 499 set to be built.
Aston Martin did not divulge pricing, but that's almost a moot point since all 499 scheduled for production are already sold. The company will start building the 2023 DBS 770 Ultimate edition later this spring and plans to start delivering them to customers in the summer.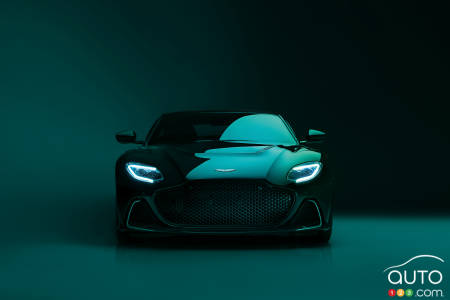 2023 Aston Martin DBS 770 Ultimate – Front of
2023 Aston Martin DBS 770 Ultimate pictures