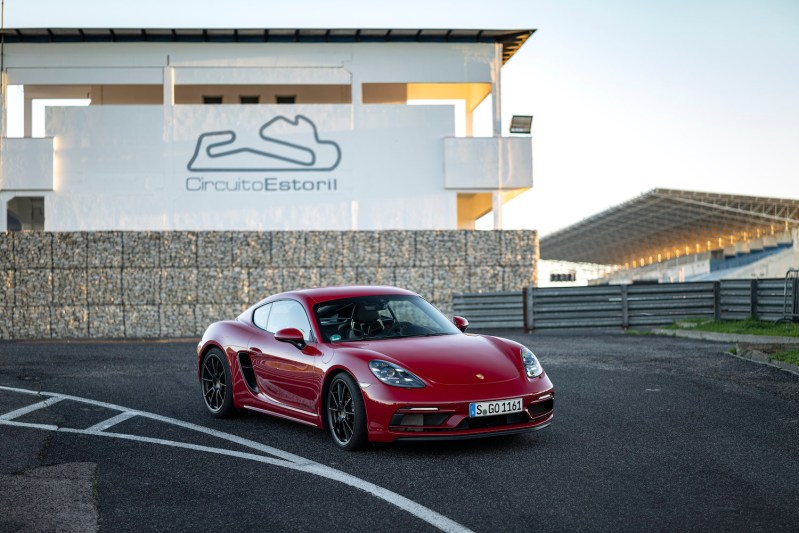 Blame inflation, supply chain issues, or the ongoing COVID-19 pandemic that won't go away, but cars are way, way, way more expensive than they used to be. It's a new trend that doesn't seem like it will be slowing down anytime soon. Still, if you're lucky enough to have $100,000 to spend on a high-performance sports car, you have some great options to explore. 
While one wouldn't normally consider $100,000 sports cars affordable, shoppers that have some money to blow can find homegrown American muscle cars like the Dodge Challenger or exotics like the Lotus Emira on budget. From mega-powered muscle cars to mid-engine sports cars, here are the eight best sports cars you can purchase for under $100,000. 
Porsche 718 Cayman GTS 4.0 – $91,750
Unbelievably, $100,000 isn't enough to get into a base Porsche 911 anymore, but Porsche's loss is your gain, because you can get a 718 Cayman GTS 4.0 for that money. The GTS 4.0 comes with the same flat-six engine that's found in the track-ready GT4. In this sports car, the 4.0-liter six-cylinder makes 394 horsepower and revs all the way to 7,800 rpm. The motor is an ode to natural aspiration with rapid response time and a pure sound. 
Like other Porsches, what makes the GTS 4.0 so special is the way it handles and feels like a complete package. Shifts are excellent, handling is sublime, and the car feels like it can take beating after beating without an issue. Whether you spend your time on the track or on the road, the GTS 4.0 feels special in either environment.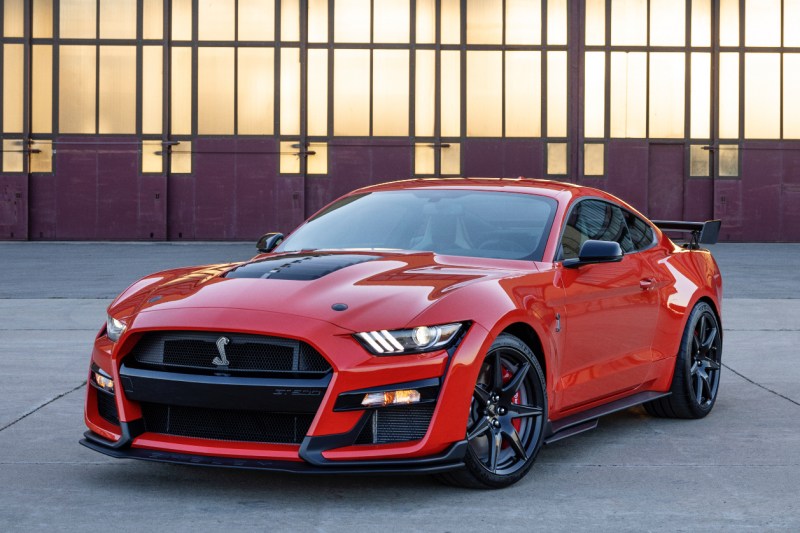 Ford Mustang Shelby GT500 – $80,815
The fastest and quickest Ford Mustang available continues to come with a V8 engine, regardless of whatever naming malarkey Ford uses for its EVs. The Shelby GT500 is a visceral experience that's similar to a rollercoaster. The acceleration from the 760-horsepower supercharged V8 engine is brutal, the ride is harsh, and the handling capability is enough to forgo botox. It looks like it's trying to kill you because that's exactly what it's trying to do. It's a riot and worth every dollar, even if you have to rent one before making an official purchase.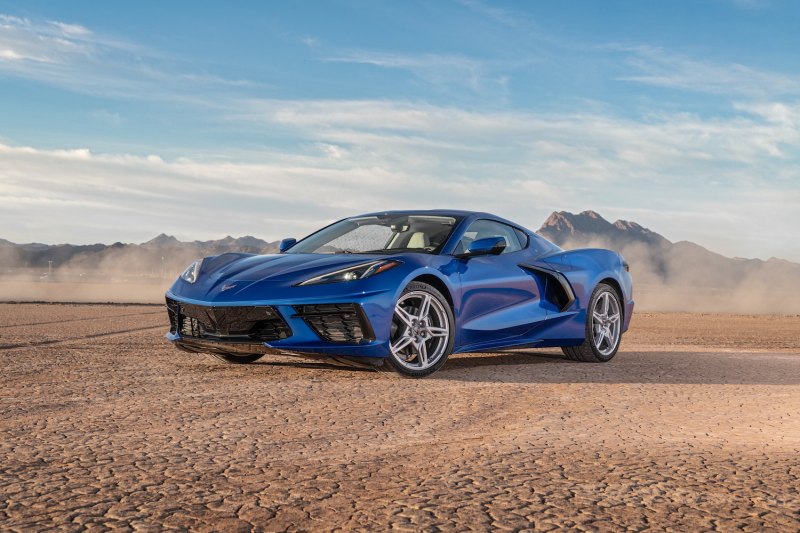 Chevrolet Corvette Stingray – $65,895
Six figures isn't enough to get into one of the Chevrolet Corvette Stingray's performance models like the Z06 or new electrified E-Ray, but the standard Stingray offers blistering performance. The Corvette's standard 6.2-liter V8 engine sits in the middle of the sports car's body, bringing supercar performance and looks. Even a regular C8 Corvette can get to 60 mph in just 2.9 seconds and hit a top speed of 194 mph. For a car that starts at well under $100,000, the Corvette is an absolute bargain. 
Lotus Emira First Edition – $96,100
Lotus may not have the brand recognition of Ferrari or Lamborghini, but its cars are nearly as exotic. The Emira is one of Lotus' newest vehicles, but follows the automaker's history of being a true driver's car. It also looks like a million bucks and because Lotus is such a small brand in the U.S., the Emira will also get attention like it's a $1 million car.  
The Emira's engines seem boring for a $100,000 sports car, but that's far from the truth. The base engine is a 360-horsepower four-cylinder from Mercedes-AMG, and the upgrade is a supercharged V6 engine from Toyota that makes 400 horsepower. These offer plenty of power, but the way the Emira handles is transformative. In a world that's moving to electric wizardry, the Emira feels old school in the best way possible.  
Lexus LC – $95,600
The Lexus LC is the best product that Lexus sells. It looks incredible, has a sonorous V8 engine that will make you fall in love, and a scrumptious interior that you'll want to live in. Unlike most of the sports cars on this list, the LC isn't about outright performance. It's about slowing down and enjoying the journey. With a 5.0-liter V8 engine and a comfortable ride, you'll enjoy every journey in the LC. Want some advice? Spend some extra money and get the convertible. You won't regret it. 
Chevrolet Camaro ZL1 1LE – $77,495
Chevrolet certainly knows how to make bargain-basement sports cars. The Camaro may live in the Corvette's shadow, but for those in the know, there's plenty of performance to be had with the more affordable sports car.
By all measures, the ZL1's 650-horsepower supercharged V8 engine is more than powerful enough for most people. Those seeking extra performance can opt for the ZL1 1LE package that turns the Camaro into the baddest Stormtrooper you've ever seen. Things like sticky tires, Dynamic Suspension Spool Valve dampers from Multimatic, dive planes, and carbon fiber components turn the Camaro into a track monster. 
Jaguar F-Type R-Dynamic P450 RWD – $79,175
Jaguar is saying goodbye to the F-Type after the 2024 model year. It's going the way of the dodo, which is heartbreaking. The F-Type drool-worthy design, delightful exhaust note, and engaging handling leave a lasting mark on your soul. Drive one, and you won't be able to forget the experience.  
With a budget of $100,000, you're locked into getting the base supercharged 5.0-liter V8 engine that's pumping out 444 horsepower. While Jaguar claims a zero-to-60-mph time of 4.4 seconds, outlets have hit the figure in just 4 seconds with the sports car. Since the F-Type isn't as sharp to drive as its competitors, we say go for the convertible and enjoy the sound.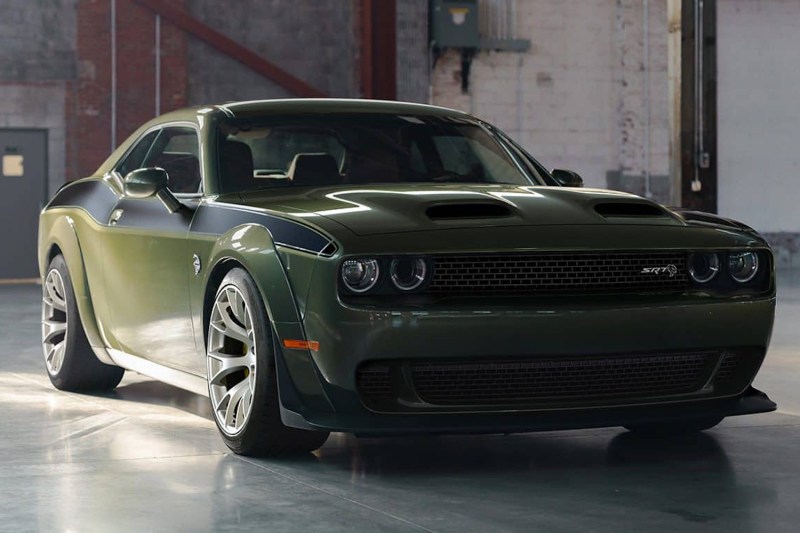 Dodge Challenger SRT Jailbreak – $88,335
At this point, you've probably heard the gospel of the mighty Dodge Challenger SRT Hellcat and its cohorts. Somehow, despite all odds with the industry moving to electric cars and government officials coming for everything fun – that poor M&Ms – the Challenger SRT continues to exist. 
With six figures, you can go straight to the top of the lineup to the SRT Jailbreak. Instead of the Hellcat's 797-horsepower engine, the Jailbreak boasts up to 807 horsepower. That unlocks a zero-to-60 mph time of 3.4 seconds and a top speed of 203 mph. Dodge claims it's the "Fastest Muscle Car" on sale today. Buy one to get a direct injection of Americana while you still can. 
Editors' Recommendations