Supercars Championship news, race preview, Newcastle 500, Gen3, regulation change, new cars, Ford Mustang, Chevrolet Camaro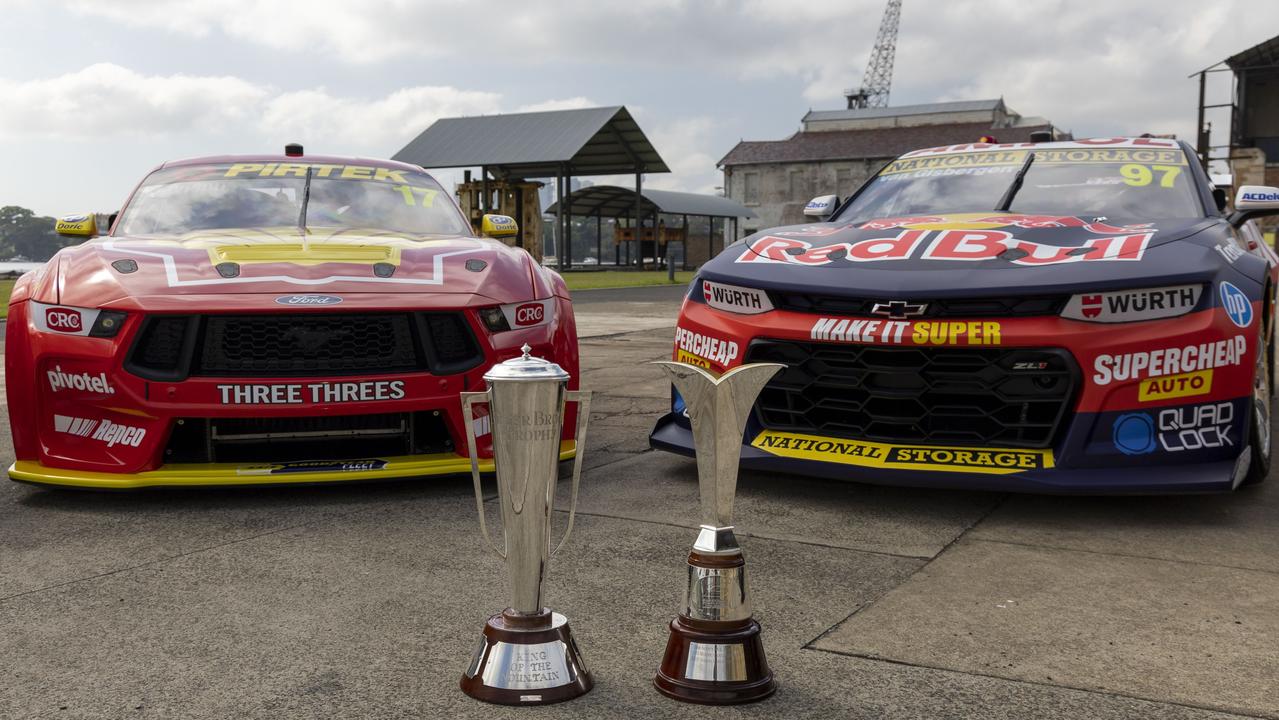 If you were designing an all-new racing car with barely a few days of testing and with plenty of reliability niggles still to be ironed out, you'd choose a nice, smooth, wide-open permanent circuit with lots of run off and few obstacles as your first cautious outing.
You would never in 100 years choose Newcastle as your first race. But that's where we're going this weekend.
The Gen3 Supercars machine has had a difficult gestation. In part that's an echo of the Covid pandemic, which disrupted development. But it's also just how all-new rules tend to go in any sport.
Watch every practice, qualifying and race of the 2023 Repco Supercars Championship live and ad-break free during racing on Kayo. New to Kayo? Start your free trial now >
There were delays to testing, and when the shakedowns finally got underway, there were problems that needed solving. The teams, as all racing teams inevitably do, got on top of the biggest problems by the end of the pre-season, but no-one knows exactly how prepared the series is for its new era.
And then there's the debate about all-important parity — the dreaded P-word that's been behind private and public bickering leading up to the first race. While the teams have been admirably cooperative up until now to ensure the season can get going, there's no doubt natural self-interest will take hold once points are on the line.
So ready or not, the new era of Supercars is here, starting with this weekend's Newcastle 500. This everything you need to know ahead of what will be a fascinating round of racing.
HOW DIFFERENT ARE THE NEW CARS?
Very different — the Gen3 regulations have been rewritten from ground up.
The former generation of rules was designed around sedans — the Holden Commodore and Ford Falcon — and had dimensions to match. It's why the Ford Mustang that you've become accustomed to seeing never really looked like a true version of the road-going car, what with stretched and contorted bodywork to fit around a four-door chassis.
From the very beginning these regulations have been about bringing real sportscars to the track. The Mustang you'll see this year is a much better likeness for the real thing, likewise the Chevrolet Camaro.
Compared to the previous era, the cars are larger in every dimension, more in keeping with the idea of a performance car.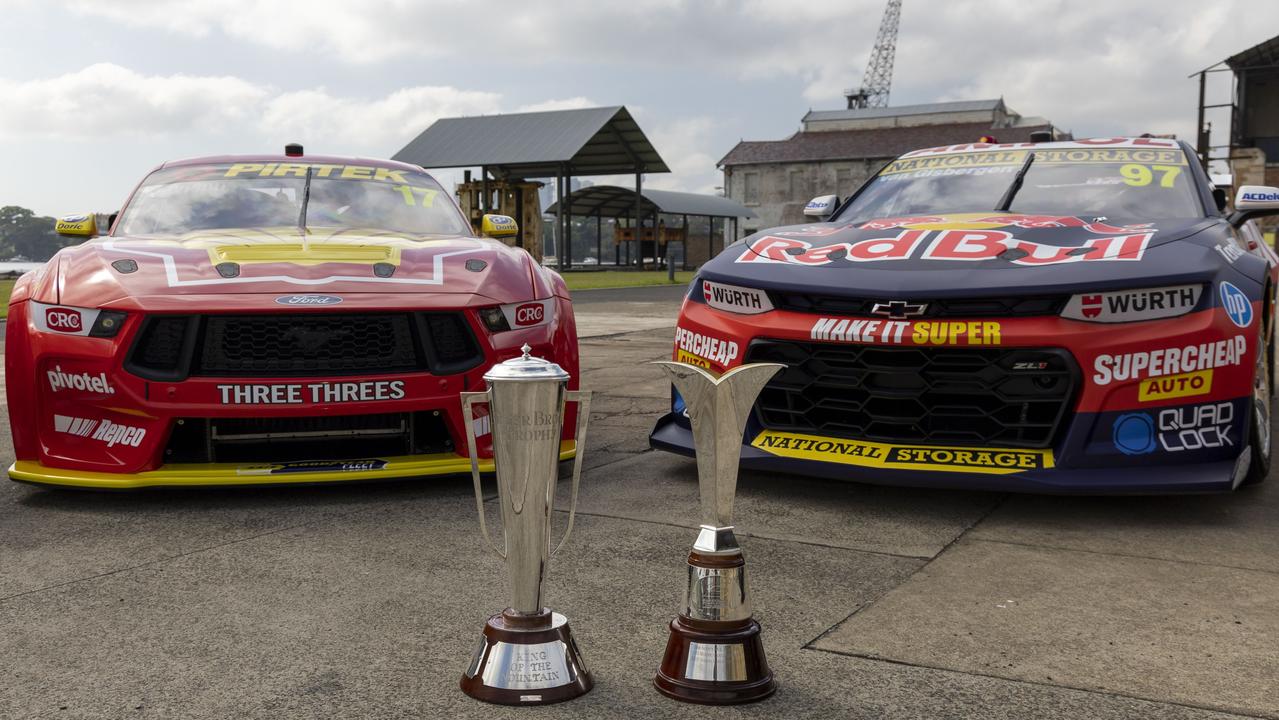 They're around 10 centimetres wider at both ends and 10 centimetres longer, though the wheelbase is actually slightly shorter.
They're still powered by V8s, but they're bigger than the five-litre blocks of yesteryear. The Camaro makes use of the 5.7-litre Chevrolet LTR engine, while the Mustang gets the 5.4-litre Coyote motor — though power is limited to 447kW, down almost 30 kilowatts.
Despite the size increase and bigger engines, the cars are actually lighter by around 65 kilograms, down to 1335 kilos, with a greater percentage of weight on the front axle.
And there's one other change you'll certainly notice: the return of spectacular fiery exhausts.
It came as a surprise to the teams when most of the cars were found to spitting flames on exhaust overrun during testing.
There are several theories as to what's brought back the fire. Part of it is down to the revised fuel that comprises less ethanol and more biofuel, while the new engines and engine mapping are also likely playing a role.
Whatever the reason, it'll amp up the spectacle of these already aggressive-looking new cars.
WHAT'S DOWNFORCE GOT TO DO WITH IT?
But all that said, the biggest motivation for the redesign has been to drastically cut downforce to improve the show by helping the cars to better follow one another.
The increase in downforce in recent years also increased the amount of dirty air projected onto the following car, which in turn reduced the chasing car's performance, thereby making it harder to pass.
Reigning champion Shane van Gisbergen has been among the most vocal advocates for a back-to-basics car design, and last year he even pegged his future in the category on whether Gen3 could deliver.
"The [Gen3] car has potential, but I'd like to race people as well," he said. "[This season] when you follow someone you can hardly follow with the aero stuff.
"I just want it to be fun and a good car to drive."
The good news is that the Gen3 rules have slashed downforce by a remarkable 60 per cent, enough to have a material effect on the quality of the racing as well as on how the cars handle.
The new cars will be less stable through the corners, particularly high-speed corners, and racing at close quarters will not only be more possible but also more spectacular — or that's the idea, anyway.
It'll also make the cars considerably quicker in a straight line due to the greatly reduced drag, though engine power has been capped to prevent the cars from reaching speeds considered too crazy.
DON'T MENTION THE P-WORD
To achieve closer racing, more and more of car parts are locked in by the regulations, with a greater percentage of control parts. That will put extra importance on making sure the bespoke Mustang and Camaro bits — in particular the engines and bodywork — are performing at a similar level.
Achieving all-important parity has been no easy feat. It's come close to blowing up several times, and tension is still simmering just days out from the first race.
The behind-the-scenes squabbles became public last month when Ford Performance boss Mark Rushbrook said the American company was "not satisfied that parity has been reached either for engine or aero". He claimed that neither the aero nor the acceleration tests had produced equal results despite the sport signalling specifications were close to being finalised.
Background bickering continued until the official pre-season test, when an alarming 11 of the 14 Camaro drivers locked out the top 12 on the time sheet.
That led to some sensational commentary by Grove's David Reynolds, who claimed on SEN radio that the Chevrolet cars probably had "six to eight tenths" advantage baked into them.
"In our game that is literally a different sport," he said. "It's like if you were to play a team in NRL and the other team's allowed to take drugs and you weren't allowed to take drugs."
Erebus CEO Barry Ryan hit back, claiming that the Ford team had been deliberately slow in the test to bolster the Blue Oval's arguments to revisit the parity controls.
"They have got a few sandbags in the boot at the moment," he claimed.
It's since been suggested that much of the difference was down to the Chevrolet teams running lighter because of delays in setting the minimum weight for the series. The Ford teams also avoided using the softest tyres.
Wherever exactly the truth lay, the Supercars were moved to arrange a last-minute test just last week. Ford has been gunning to have more rear downforce added to its car to address a balance disparity, but instead the series has reportedly handed the Camaro more front downforce instead to equalise the two machines.
However, there's been no clear resolution when it comes to powertrain performance despite experiments with engine mapping during testing, some of which caused throttle problems. There's also speculation that there's a disparity between the two engines when it comes to fuel efficiency.
So has parity been achieved? It probably depends on who you ask, and you can bet that there'll be grumblings this weekend if either manufacturer scores a particularly good overall result — or suffers an especially bad outing.
MORE CHANCES FOR THE SMALLER TEAMS — AND THE YOUNGER DRIVERS?
The increase in standard parts under this set of rules could also have a further interesting side-effect of reducing the reliance of smaller squads on the larger homologation teams.
Building a Supercars machine from the ground up when several parts must be designed fresh is expensive. But mandating a longer list of identical parts — such as the chassis, electronics, transmission, suspension, shock absorbers, brakes, wheels and more — opens the door to smaller teams to rise up the grid.
Extracting performance from the Gen3 car will be more about maximising set-up and developing a deep understanding of the parts at your disposal, with less emphasis on development.
Already this new outlook is having an effect, with Team 18 ending its technical alliance with Triple Eight.
Previously the team had fielded T8-build Commodores, and while Triple Eight is still the Camaro homologation team, the rules are written such that all cars should be pretty much identical anyway.
The key differentiator now is what you can do with the parts, and Team 18 is clearly confident that it can manage that on its own.
That might also extend to the drivers too. It's been suggested that younger, less experienced drivers might be at an advantage, at least early in the campaign, because they'll have less to unlearn from the old regulations. Veteran drivers might still be encumbered by the almost decade of racing the previous generation of cars.
But even if that's the case, it'll surely be by degrees. Shane van Gisbergen, for example, has been quick in virtually every car in every category he's ever sampled. It'll take more than beginners luck to overhaul the old guard.
NEWCASTLE WILL BE AN EXTREME TEST
So what should be expected this weekend?
The unexpected would be a good place to start.
For one, these cars are still very new. They've had only a few days of testing, many of which were curtailed by reliability problems in the engine, wheels nuts, gearbox mounts and elsewhere.
Moreover, all those tests were on permanent circuits. The tight and bumpy streets of Newcastle will present a sterner challenger.
Arguably the most extreme street track on the calendar, Newcastle will really put these machines and their reliability credentials through their paces.
The tight track in the warmth of the afternoon sun will heat stress the cars. While most teams accrued decent mileage in testing, two 250-kilometre races will mechanically thrash the machinery and risk component failure for anything not up to scratch.
Then there are the physical characteristics of the undulating track. Watching drivers handle these wider, lighter, less aero-loaded cars on the twisty run down the hill is going to be a spectacle.
The risk profile will also be different, with drivers needing to find the right balance between pushing for position and preserving these still-new and potentially fragile cars to get through the weekend with something to show for it. Who dares wins — or puts it in the wall.
And crashing will be a major risk not just to a good result but also to a strong overall weekend. The start of any new regulation set will mean the spare parts stockpiles will be low. Repairs will also be slower given teams are less familiar with these cars.
Expect to see plenty of ad hoc repairs the closer we get to Sunday if attrition comes into it.
There are even some quirks being anticipated from the new cars. The Camaro, for example, doesn't have folding mirrors. Drivers have become accustomed to using the mirrors to guide them as close as possible to the barriers knowing they can be flipped back out at the next pit stop. The Chevrolet mirrors will just shatter.
MORE MOTORSPORT
PUSH THROUGH THE PAIN: Horrific extent of Lance Stroll's pre-race injuries revealed
END OF AN ERA: The stunning admission of failure that could condemn fallen F1 giant's golden era to history
'I FELT SO TERRIBLE': Presenter's regret over comment on F1 star's weight after eating disorder
And what about that side-by-side grid they still use at Newcastle despite the width? It'll be a fascinating set of first laps.
"The track's pretty crazy, but taking these new cars there for the first time is going to be hard work," Triple Eight driver Broc Feeney told the Supercars website. "We're all looking forward to it. At this point it's going to be anyone's game.
"It's going to be the craziest motor race, probably ever. No-one knows what to expect.
"As a driver it's going to be hard work, but as a fan it's going to be a lot of fun."
This weekend a new era will dawn on the Supercars championship. What exactly it'll look like is anyone's guess.
HOW CAN I WATCH IT?
Watch every practice, qualifying session and race of the 2023 Newcastle 500 is live and ad-break free during racing on Kayo and Fox Sports.
Friday will comprise three 45-minute practice sessions at 11:15am, 1:45pm and 3:50pm.
Saturday starts with qualifying at 11:15am followed by the top-10 shootout at 12:35pm. The race is at 3:20pm.
Sunday follows the same schedule, with qualifying at 11:15am followed by the top-10 shootout at 12:35pm and the final race at 3:20pm.