Effortless agility is the unsung hero in the profile of a supercar. Yet, every track day special lined up in the astute billionaire's car collection owes much of its brilliance to uncompromising control, balance, and aerodynamics. Usually, those that toe the line between ultimate grip and pluming lunacy end up as the ones to remember.
Funny that, considering 99% of these engineering marvels are PPF'd on arrival and stored until the next 'look at me' opportunity, rarely ever fulfilling those tail happy dreams of those who built it. The hope is anyway that some small measure of owners have the immaturity to convert every windy bit of road into a racetrack – with apexes to hit and hooks to hoon.
10
Porsche 911 GT2 RS MR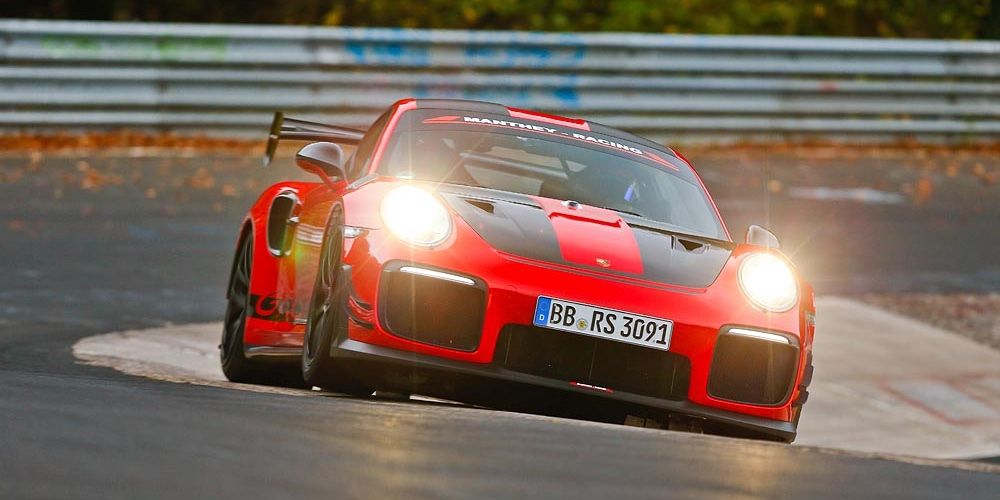 The Nürburgring is the industry standard in assessing a car's competence in technically turbulent conditions. Porsche has a particularly close relationship with the track for more than just sharing geography, considering the GT department's pedigree is rooted in all out field work domination. When the widow maker marque was revamped for the 991 model, the 'standard', if you can even call it that, GT2 RS took to breaking the Nürburgring's elusive six-minute fifty barriers, posting an inconceivable time of 6:47 seconds in the hands of Porsche's most complete racing test driver, Lars Kern.
With all that said and done, Porsche's affiliate racing partner, Manthey Racing, set out to improve the already immense setup to produce a track destroyer barely passable as street legal. Equipped with upgraded race discs, top mounted adjustable suspension, magnesium wheels and a trick carbon disc cover to reduce air turbulence around the wheels, the GT2 RS MR is the last air bender to send off Porsche's most successful 991 iteration.
RELATED: Here Are The 10 Fastest Production Cars Around The Nurburgring
9
Mercedes-AMG GTR Pro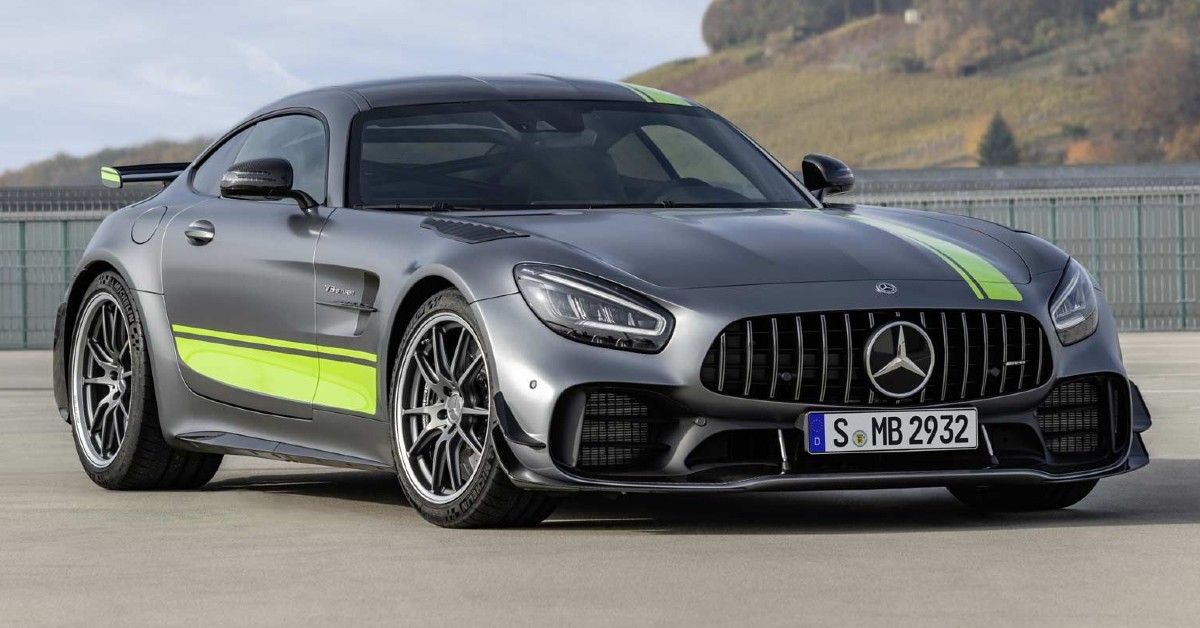 Black Series who? The GTR Pro released just before the Black Series announcement retains the monstrous growl of its Bi-turbo V8, unsullied in bellow by the needs to produce ungodly amounts of power. Regardless, it's no slouch, and with all the lessons from the original GTR, the Pro comes with front canards, deep on-the-fly compression and rebound control, all round uniball bearings and racing decals – which, especially in acid green, add at least 10 hp.
8
Ferrari 458 Speciale
'Lay' or 'le', depends on if you choose to embrace the Italian accent for some flamboyance or if you're not bothered at all. The 458 Speciale is often considered Ferrari's greatest modern mid-engined supercar, adored for its heavenly eight cylinder song, lusciously linear power curve, sweet looks and equitable power delivery. It looks about as easy to slide as it is, with form firmly following function. No wonder, every American wannabe track special seems to be following the 458's flat plane crank recipe in their own designs.
RELATED: A Detailed Look At The Mercedes-AMG GT Black Series
7
Aston Martin GT12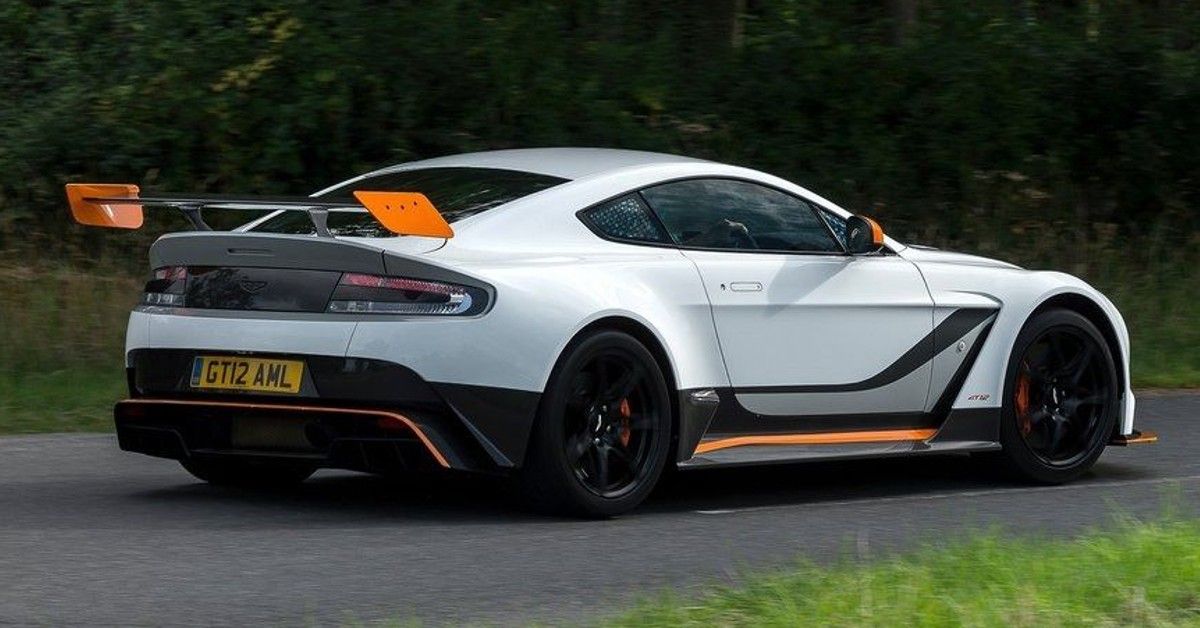 If only 007 had a go in this, the Bond films might've been a bit more exciting. AMR, standing for Aston Martin Racing, is a suffixed acronym usually befitting the wildest of Aston Martin road cars, however the GT12 is an exception, committed to unadulterated lunacy without any iota of road worthiness. And yet, it'll come with number plates.
6
McLaren 600LT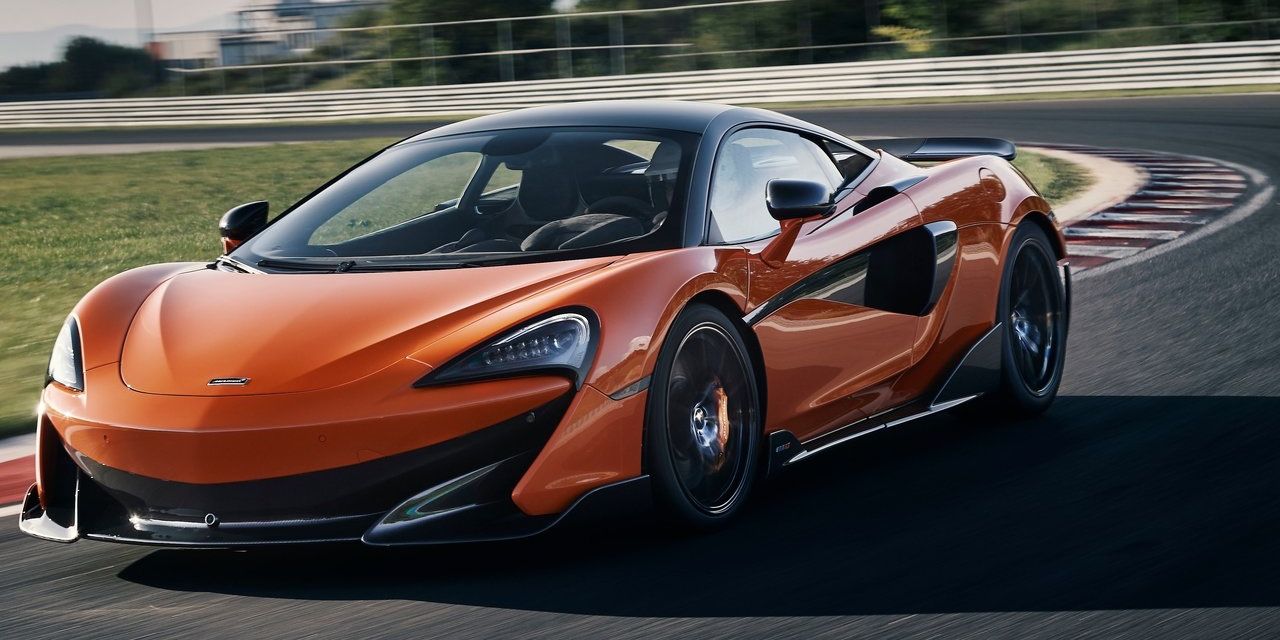 The best way to describe McLaren's 600LT, is as a baby P1. It's a car with its priorities straight, well curved. It's much happier flying into corners than eviscerating the space-time continuum, with its improved steering feel, twin-turbo V8 with a playful spool purifying the savagery of the engine for usable supercar performance. Furthermore, it's a car you want to endlessly flick around that rewards you for more than being able to stomp on an accelerator pedal.
5
Dodge Viper ACR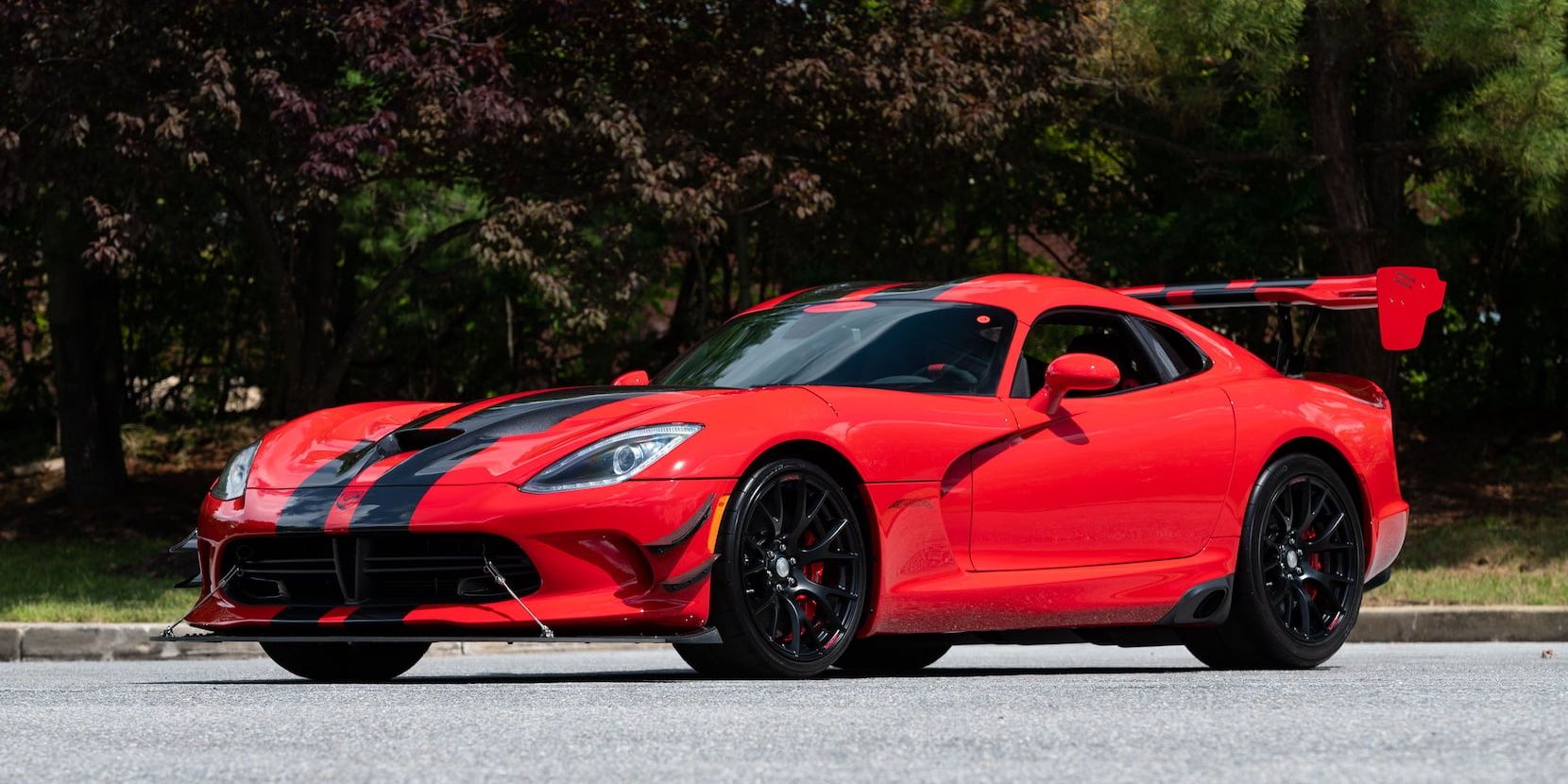 Most people assume that because the Viper is a) American and b) a front-engined V10, it's a heavy breathing hippo, but that couldn't be further than the truth. The Viper ACR is absolutely a supercar even without all the aero, sporting aluminum and carbon fiber in the panels and frame rather than vanity trimmings in the cabin. It's a car that weighs as much as a GT3 yet obliterates it, even in RS trimmings, around a circuit thanks to a serious assortment of aerodynamic body parts.
4
Porsche 718 GT4 RS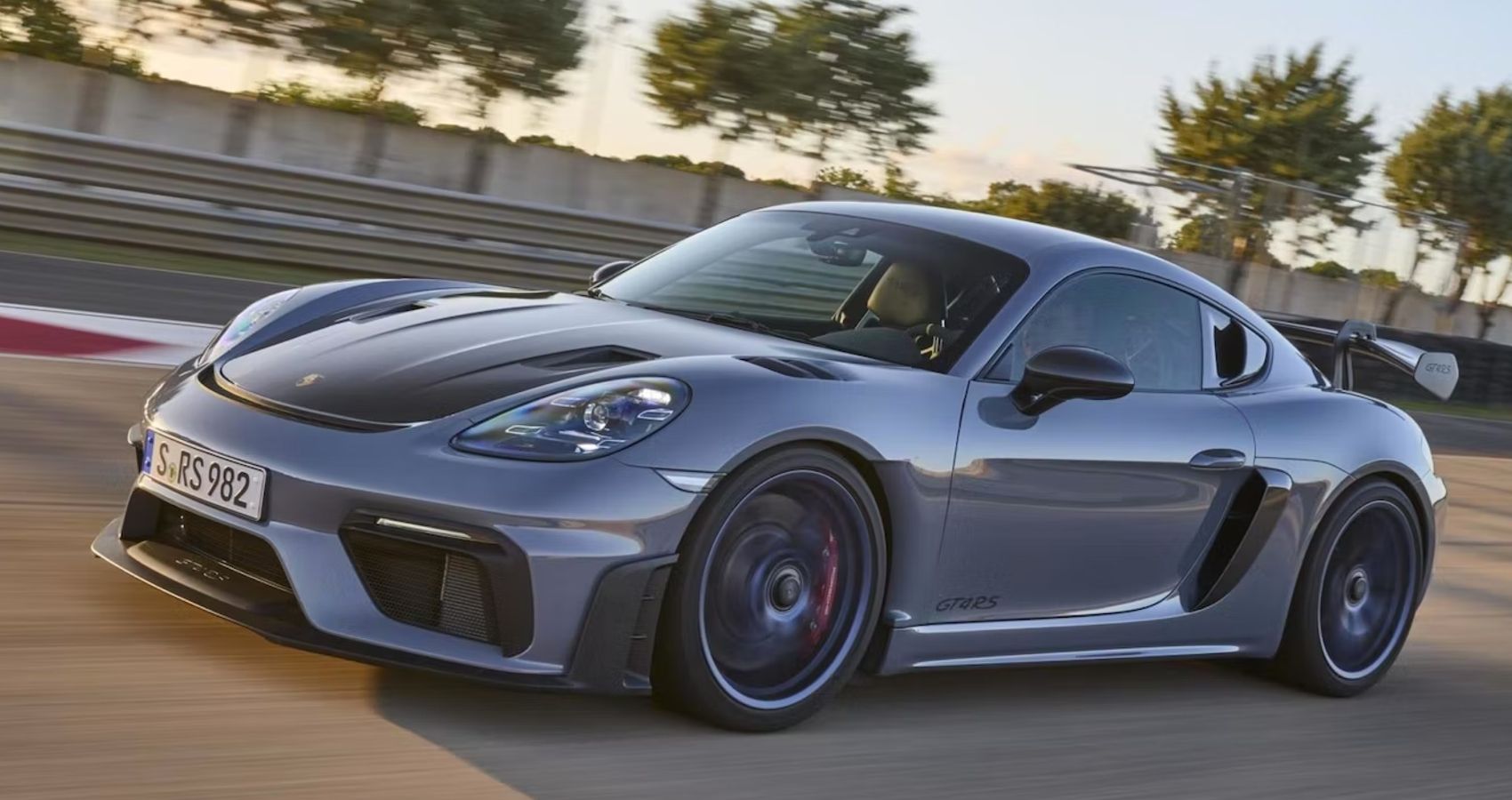 Budding car enthusiasts will rarely let themselves admit that the 'lesser' Cayman platform in its mid-engined contortion is deserving of praise over the rear-engined 911. Unfortunately for them, it's a little harder to make a bald faced lie in the face of the 718 GT4 RS, which in its shorter wheelbase, sports the 992 GT3's 4.0-liter flat-six revving to 9,000 rpm through the greatest gearbox ever made. Essentially, the same car as the GT3 with carbon goodies, magnesium wheels and the most well established architectures of all time, this GT4 RS can let the current market values speak for themselves.
3
Ferrari F12 TDF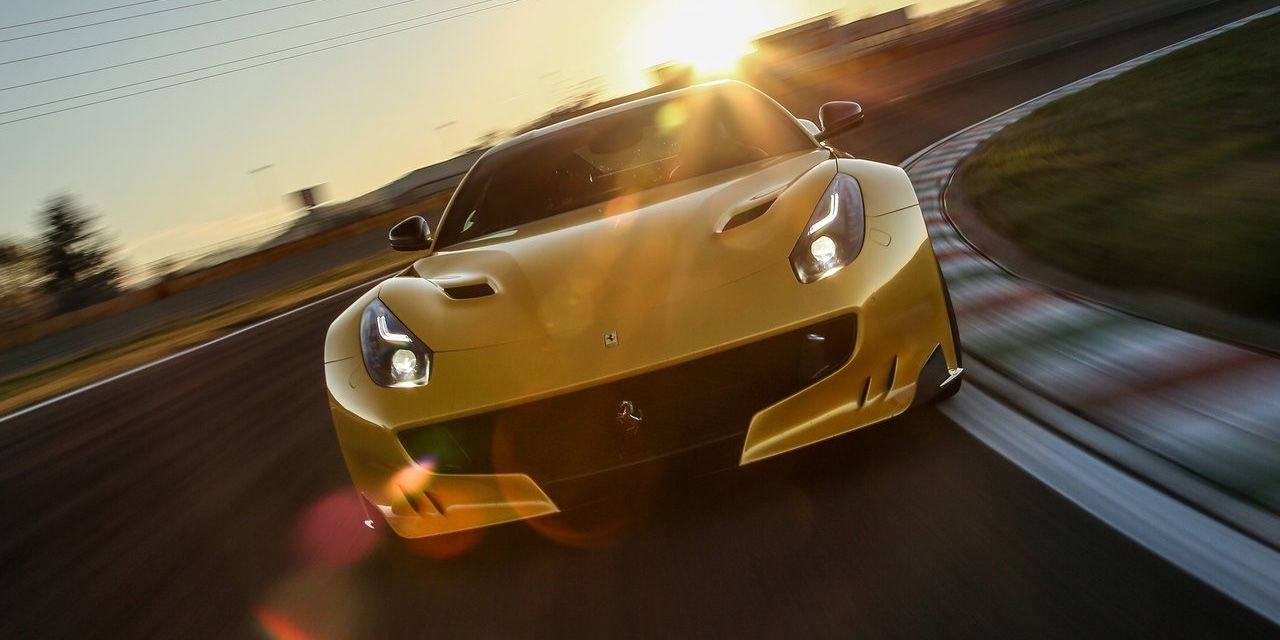 While the mid-engined Ferrari has always proven to be the benchmark in enthusiast performance, the Ferrari's already ballistic F12 is psycho-plus in the TDF. The TDF is a very, very expensive gym membership that only lets you work arms, and in an industry first, works your mind too. With its infamously quick steering rack and howling 6.3-liter naturally aspirated V12, the TDF demands focus and skill to carve out racetracks within racetracks, obliterating everything that was once.
RELATED: 10 Most Reliable Used Supercars Worth Buying
2
Lamborghini Huracan Performante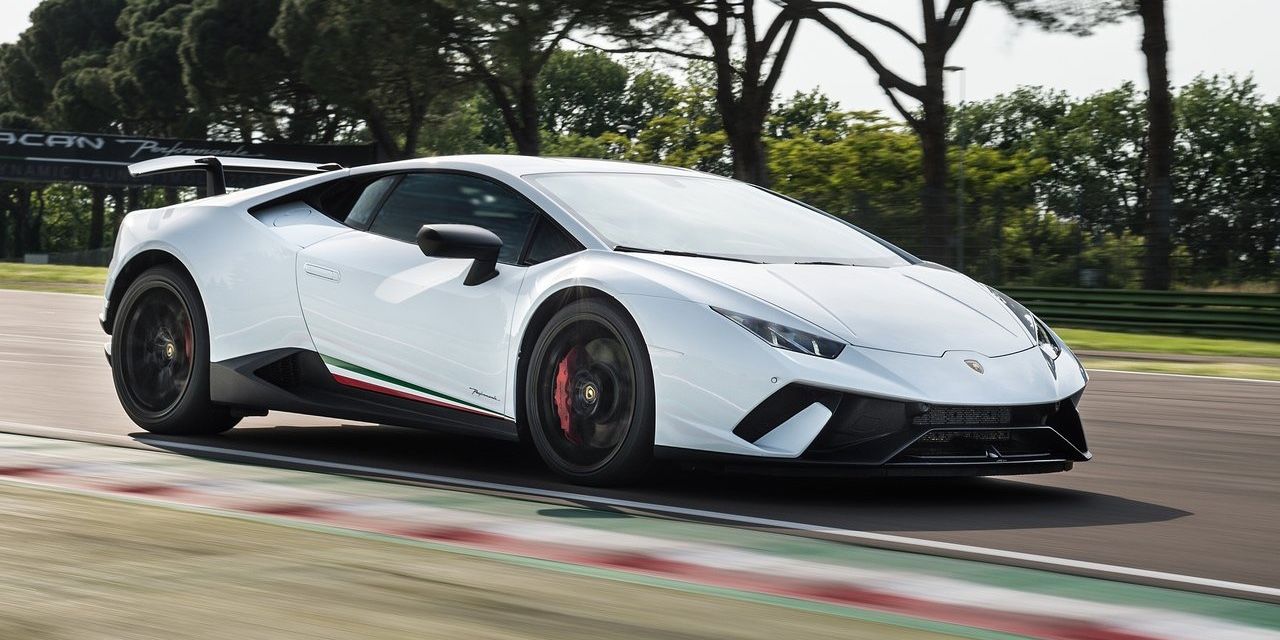 Under Audi ownership, a departure from clumsy, big engineered behemoths wasn't immediately obvious until the track day specials started to take center stage. Admittedly, the majority of customer's paying up for dynamically superior quad-powered bulls are swooned more by the flaring drama somewhat dulled in the mass-produced versions, rather than the actual racing superiority.
As far as the Performante goes, it was Lamborghini's first time unveiling its ALA active aerodynamic system with reinforced carbon bits, this time forged rather than twill, for structural lightness, rigidity and, well, cool factor. Despite impressive Nürburgring success, dethroning its bigger brother in the Aventador lineup's SV, the Performante struggled in unfettered springy stances due to an all-wheel drive system prone to under steer.
1
Mercedes-Benz SLS Black Series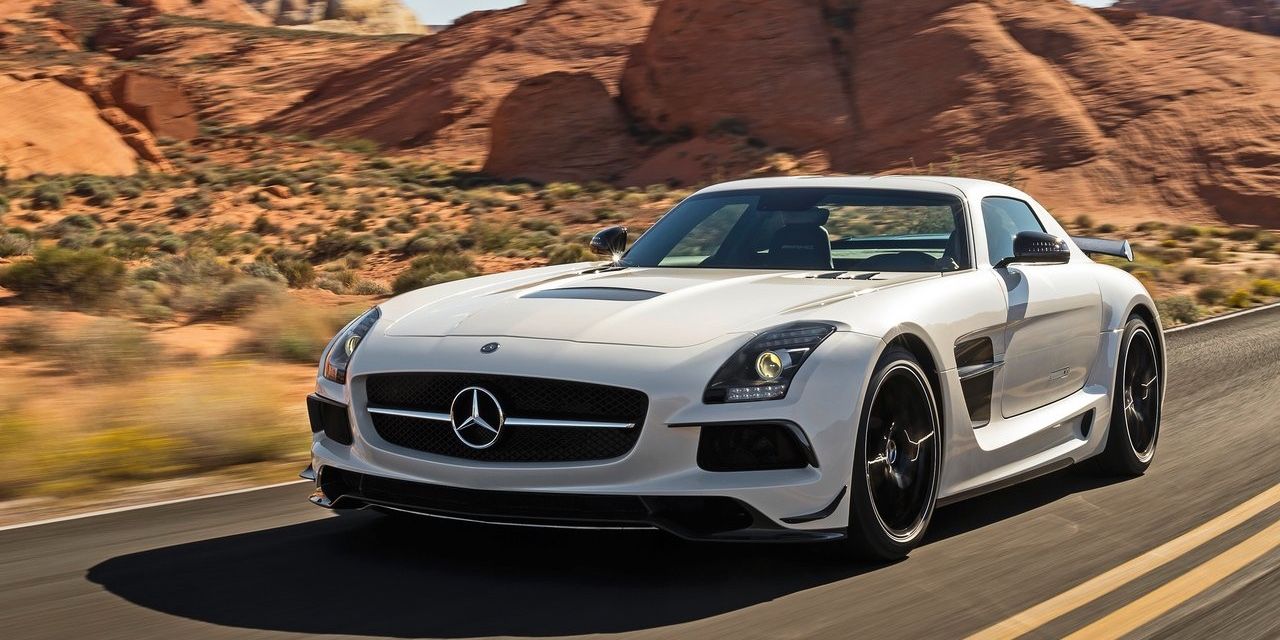 If Smokey and the Bandit aired in a dystopian 21st century Germany, this would be the poster car. Why? Well, it's pretty good at putting on a smoke show, which is kind of in the name, isn't it? But no, really, the SLS Black Series from AMG's brutal naturally aspirated era is as close to a German muscle car as it gets, ripping rolling burnouts well past 100 mph thanks to its 6.3-liter 622 hp cloud machine.
Like most AMG sports cars, the SLS Black Series is bested by its engine, modified with forged internals, a redesigned valve gear for an 8,000 rpm redline, and yet not entirely. Despite its front-engined rear drive setup, the SLS has an appetite for precision with electronically assisted two-stage damping and the best power to weight ratio at the time of any Mercedes supercar at 5.5 lbs per hp.