Arnold Schwarzenegger V/S Sylvester Stallone Car Collection: Who Owns the Bigger Beast?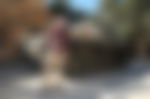 Many Hollywood celebrities have a penchant for luxury automobiles. Two of the most popular stars from the 80s, Arnold Schwarzenegger and Sylvester Stallone, often flaunt some of the most extravagant cars in their collections. From Hummers to Teslas, the stars have been collecting cars over the years like children collect toys.
Although the duo boasts of world-class automobiles in their garages, have they ever tried one-upping each other? The best buddies in real life have often made headlines with their rides—whether it was their first baby or their most over-the-top ones. Taking a look at a list given by Hot Cars, which one of them owns the best collection overall? Let's take a look!
Arnold Schwarzenegger v/s Sylvester Stallone: Whose ride wins?
ADVERTISEMENT
Article continues below this ad
Having a childhood that had military influence, Schwarzenegger's immediate claim to fame was a full-fledged tank that he owns. But that's not the only military-themed vehicle in the star's possession. As reported by Hot Cars, his collection boasts of a Military-Style Hummer H1, Mercedes-Benz Unimog, Hummer H1 Slant Back, and Ex-Military Dodge M37. Apart from that, the star loved to collect some classic, vintage-like cars such as the Eldorado Biarritz and The Excalibur.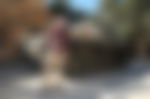 But that's not all! Since Schwarzenegger has been an advocate of environmental concerns and sustainability, he chose to opt for the first version of the environment-friendly Tesla Roadster. While the performance of this car was subpar, it cost the former bodybuilder over $100,000, to fulfill his green dreams. Also joining the list of electric cars was his Kreisel Electric G500.
DIVE DEEPER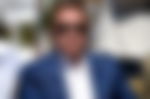 ADVERTISEMENT
Article continues below this ad
While this exhaustive list doesn't even cover all of it, let's compare that to Sylvester Stallone's car collection. The legend's list of popular cars begins with his prized 2010 Porsche Panamera. Other notable luxury cars include a Bentley Continental GT, a Ferrari 599 GTB Fiorano, a Rolls-Royce Phantom, and many more. One of the noteworthy classic vintage cars in Stallone's collection is the 1932 Highboy Hot Rod.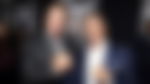 With a net worth ranging around $400 million, both stars have amassed enough wealth to splurge on luxury cars. While both of them indulged in a wide variety of luxury and sports models, one car, in particular, sealed the deal for both of them. In fact, this car was infamously luxurious, and both Stallone and Schwarzenegger owned it at some point. This was the coveted Bugatti Veyron worth about $1.7 million.
ADVERTISEMENT
Article continues below this ad
However, in 2018, Schwarzenegger sold his model for a whopping $2.5 million. Nevertheless, the stars' car collections have been quite popular, and fans often spot them out, taking their rides for a spin. Whose car collection do you prefer? Comment down below!
Watch This Story: Arnold Schwarzenegger vs Andre The Giant: Who Is Stronger?