What You Need To Know About Harley-Davidson's 2023 Lineup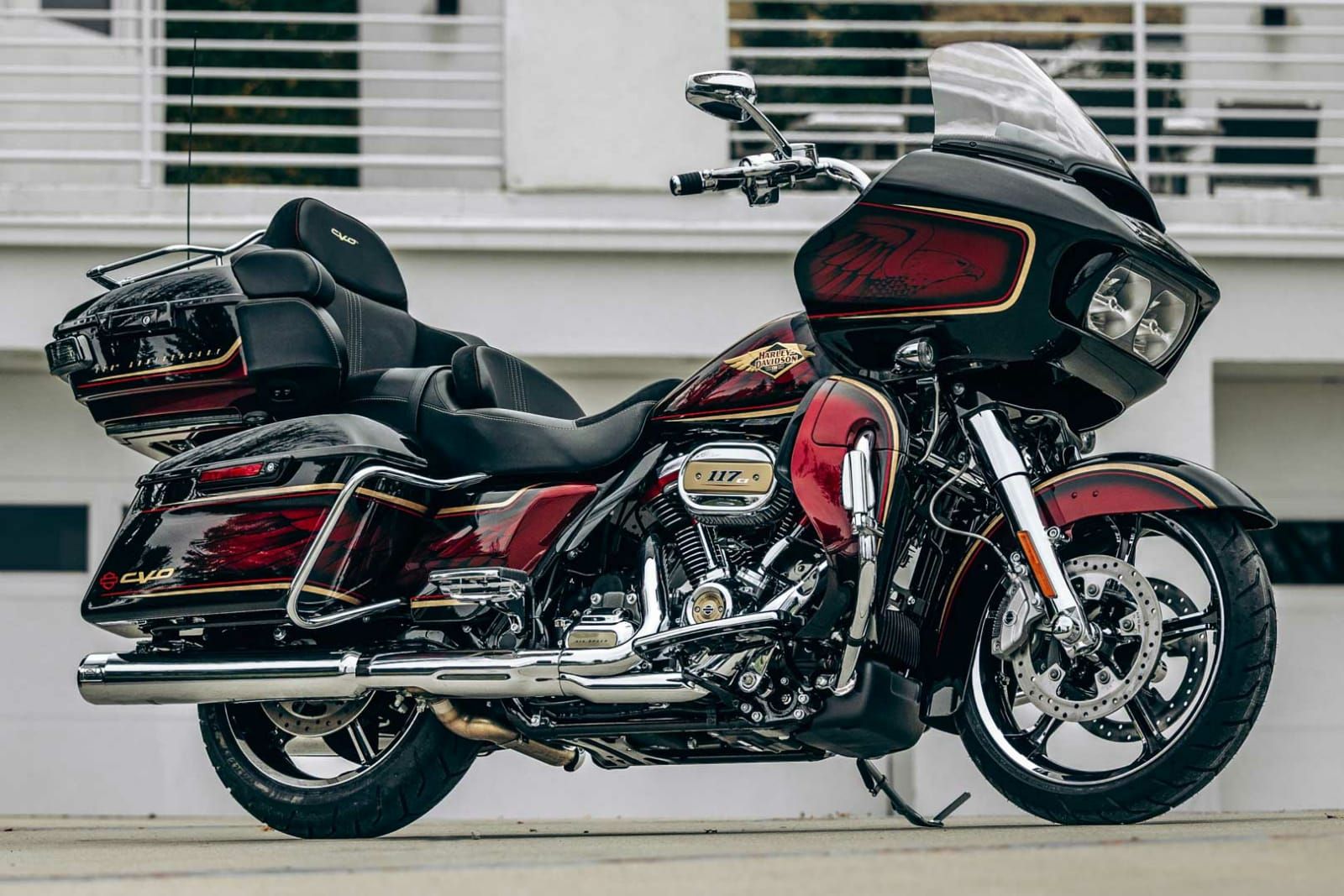 Harley-Davidson celebrated its 120th anniversary on January 31st, and they gave their fans the official anniversary release of their 2023 lineup. The brand is known for making classic-styled, high-quality bikes, and their 2023 lineup gets even better.
This is a unique milestone for one of the oldest brands, let alone motorcycle manufacturers, in the world, and to celebrate it they have introduced limited edition bikes like the CVO Road Glide (official anniversary bike). The new releases include six other bikes with 120th-anniversary branding on their fuel tank.
Related: 2023 Harley-Davidson Road Glide: Performance, Price, And PhotosHarley lovers have every reason to be excited about the new 2023 motorcycle lineup. Riders are guaranteed value for their money, with the company finalizing its portfolio by modernizing its trikes, adventure motorcycles, cruisers, and touring bikes. For those who love to work on their bikes, like most of us, the Harley-Davidson 2023 lineup has aftermarket products to customize your ride.
2023 CVO Road Glide: The Anniversary Gift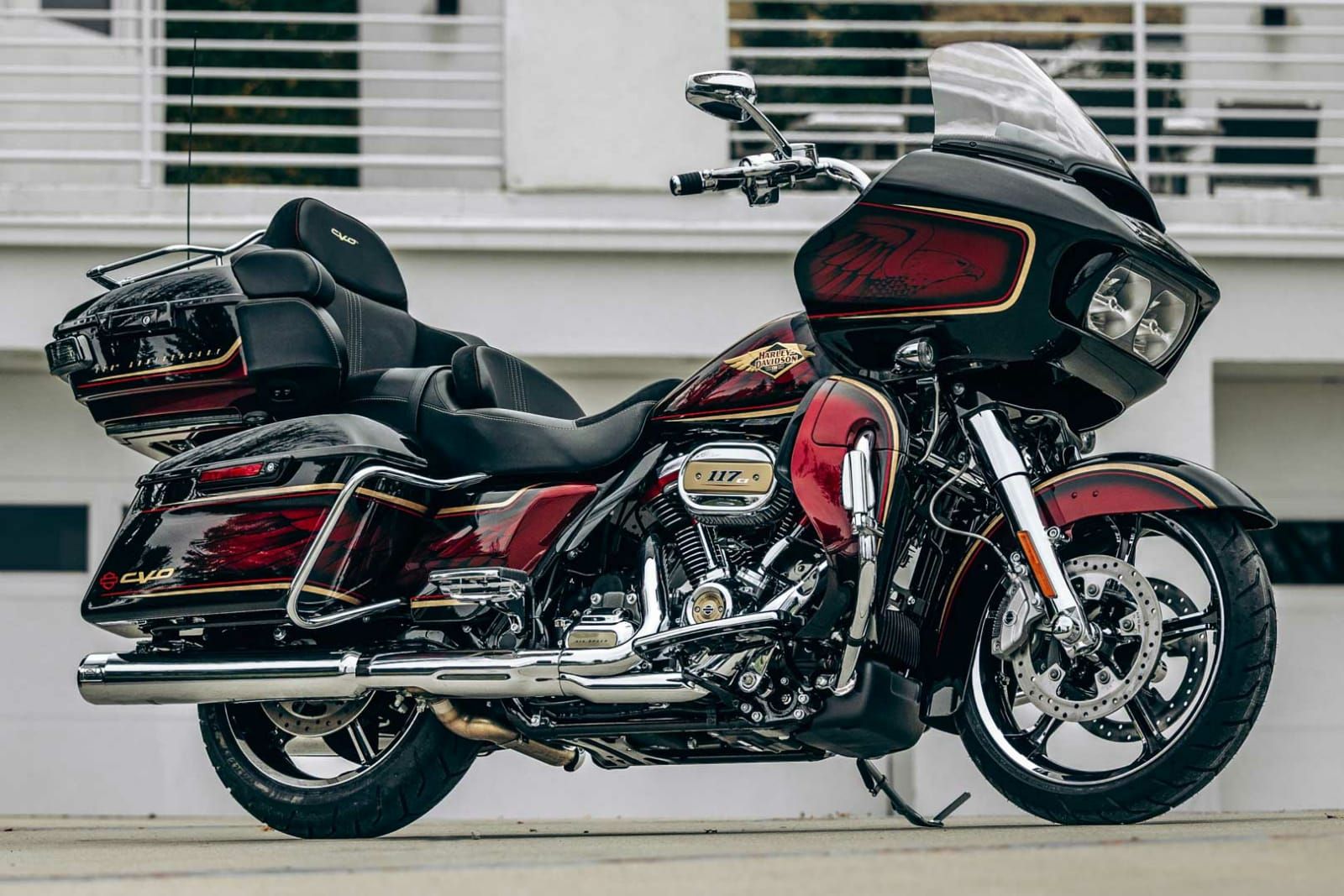 The official 2023 Harley-Davidson anniversary bike
The 2023 Harley Davidson CVO Road Glide anniversary bike comes wrapped in Red Heirloom paint, guaranteeing its visual presentation outshines previous anniversary versions. You'll love the CVO's power and comfort, which are unmatched in the segment. If you wish to own this masterpiece, only 1,500 Road Glides boasting this color scheme will be released, each marked on its fuel tank.
Harley-Davidson gives its riders absolute power in the form of the Milwaukee-117 V-Twin engine. On top of that, the Road Glide's engine's performance is maximized with the quality high-flow exhaust design. Moreover, have no fear riding the CVO as you can depend on its braking system, which is also electronically enhanced. Also, it features other precautionary installments like a tire pressure monitoring system, cornering ABS and traction control, drag torque slip, and hill hold control. In addition to the excellent mechanical dynamics, riders can count on the motorcycle's desirable touring features, including Tomahawk wheels, a tour pack, floorboards (Kahuna collection), heated seats and grips, plus a backrest on the passenger seat.
As an exclusive motorcycle, it is quite pricey at over $50,000, compared to the other six releases. Coming with Heirloom Red as the base color, the six limited additions include 1,300 Ultras, 1,100 Tri Glide Ultras, 1,600 Street Glide Specials, 1,600 Road Glide Specials, 3,000 Fat Boys, and 1,700 Heritage Classics.
Related: This Is The Fattest Harley-Davidson Fat Boy
2023 Breakout: The Muscle Bike Returns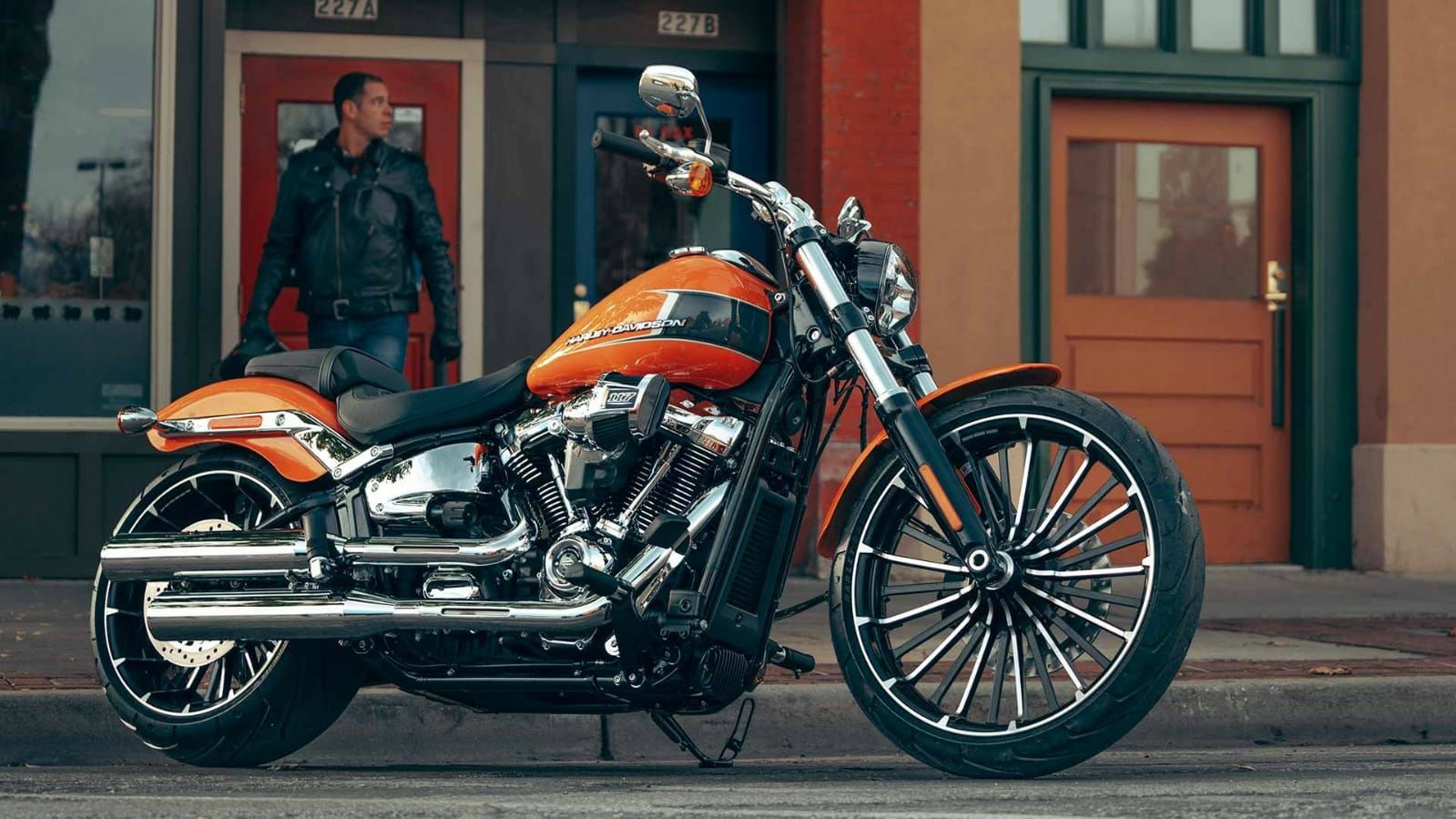 The official 2023 Harley-Davidson Breakout
One of the refreshed models is the 2023 Harley-Davidson Breakout, which deserves all the hype. The muscle bike offers style and high performance through its unique build and provides options if you are looking for a custom-inspired ride. It features the Milwaukee-117 engine to guarantee slid performance. With excellent torque and 1923 cc displacement, the V-Twin grants you instant bragging rights on the highway.
Breakout's bright new look will immediately get your attention. Its monstrous outlook is facilitated through the extra air allowed in the engine, which allows the perfect production of mid-range torque. Also, the new look is courtesy of new chrome finishes, including fender supports, side covers, muffler shields, turn signals, and a Heavy Breather intake system. On top of these upgrades, it has a reshaped seat to help accommodate the 5-gallon fuel tank. Your comfort is guaranteed through its stretched out riding position, low seat design, and forward controls.
2023 Trikes: 3-Wheel Upgrades
2023 Harley-Davidson Road Glide 3
On three-wheel motorcycle front, first on our list is The Road Glide 3 Trike boasting many desirable, high quality features. With the reputation of Harley-Davidson engines, you can expect the Trike's Milwaukee-eight 114ci (1,863cc) engine to offer smooth performance. To supplement the excellent output, The Road Glide 3 includes high-tech advancements such as electronic cruise control, high-performance front and rear suspension, and a GPS navigation system while featuring a lightweight but durable frame.
Also referred to as Tri Glide Ultra, its unique design keeps the previous classic Harley-Davidson look and performance intact while improving its stability and comfort. The quality of the bike is also reflected through its safety enhancements, as the Trike features a fork-mounted fairing and also comes with ABS.
Harley-Davidson Freewheeler for 2023
Another 2023 Harley-Davidson three-wheeler is the Freewheeler. Like The Road Glide 3, you'll have the powerful Milwaukee-Eight 114 engine. Other similar features to the Road Glide 3 are a durable and lightweight frame, and a high quality suspension, a premium infotainment system, and electronic cruise control.
If you're looking for a classic Harley combined with the comfort and stability of a trike, the 2023 Freewheeler is the perfect bike for you and offers a comfortable riding position for passengers and has a large luggage capacity. Additionally, with improvements to its sleek and compact design, it is much more convenient for navigating tight city streets and urban areas.
Related: Here's Why The Trike Suddenly Became Cool
2023 Nightster: Ultimate Acceleration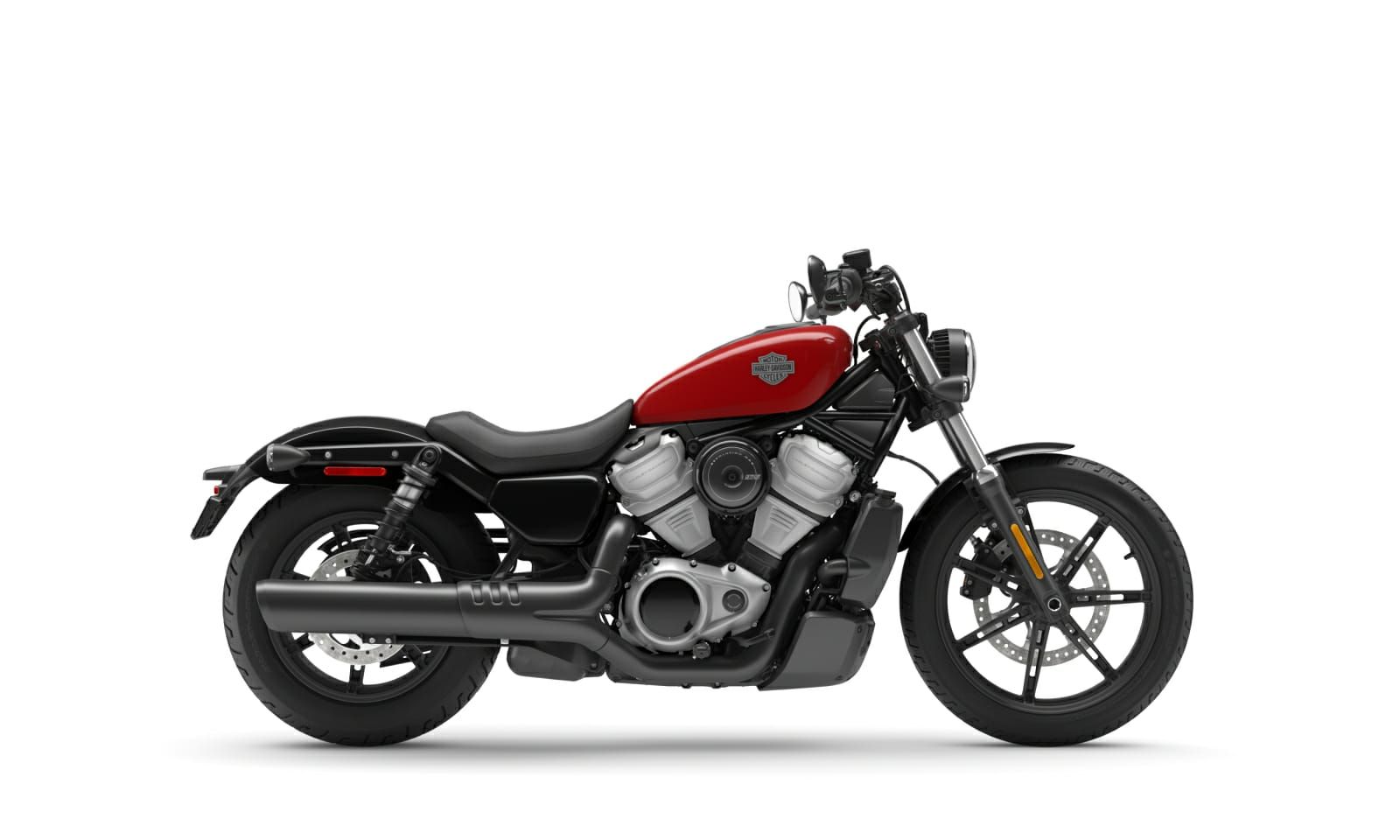 Harley-Davidson Nightster for 2023
Last on the list is the 2023 Nightster, another major upgrade from its predecessor with more power and an all new design. Using a Revolution Max 975T liquid-cooled V-Twin engine, it is the perfect introduction to the V-twin powerplant. You'll have the strength of a 1,252cc at your fingertips, and features cast aluminum wheels with Tire Pressure Monitoring System (TPMS), a digital speedometer, and a high quality braking system. Finally, the Nightster has a minimalist build with a unique rear fender and a low solo seat which makes it a great bike for shorter riders.