This Beautiful RB25-Swapped Nissan Silvia Is The Ultimate JDM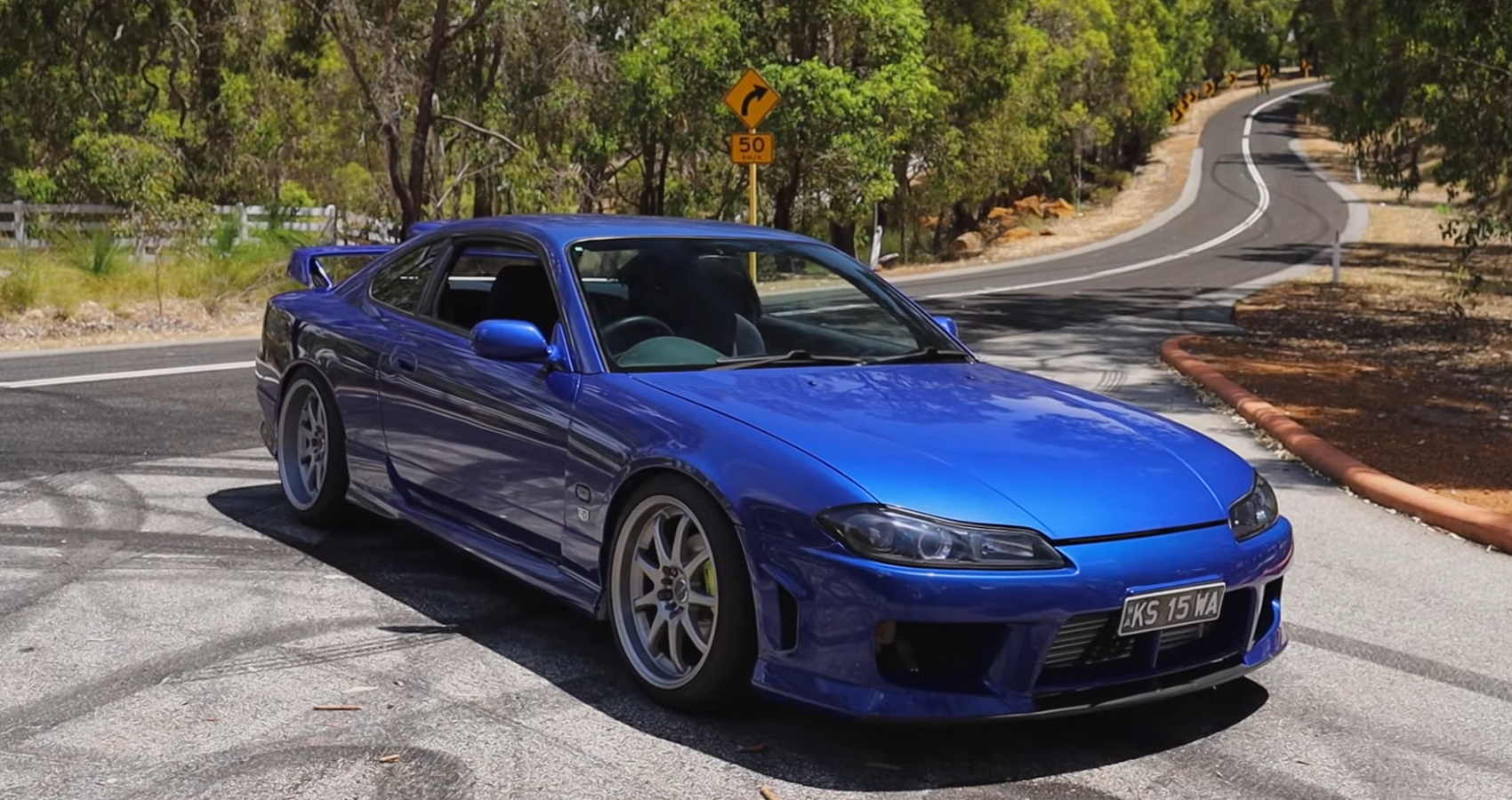 The modified JDM would look right at home in 'The Fast and the Furious: Tokyo Drift'.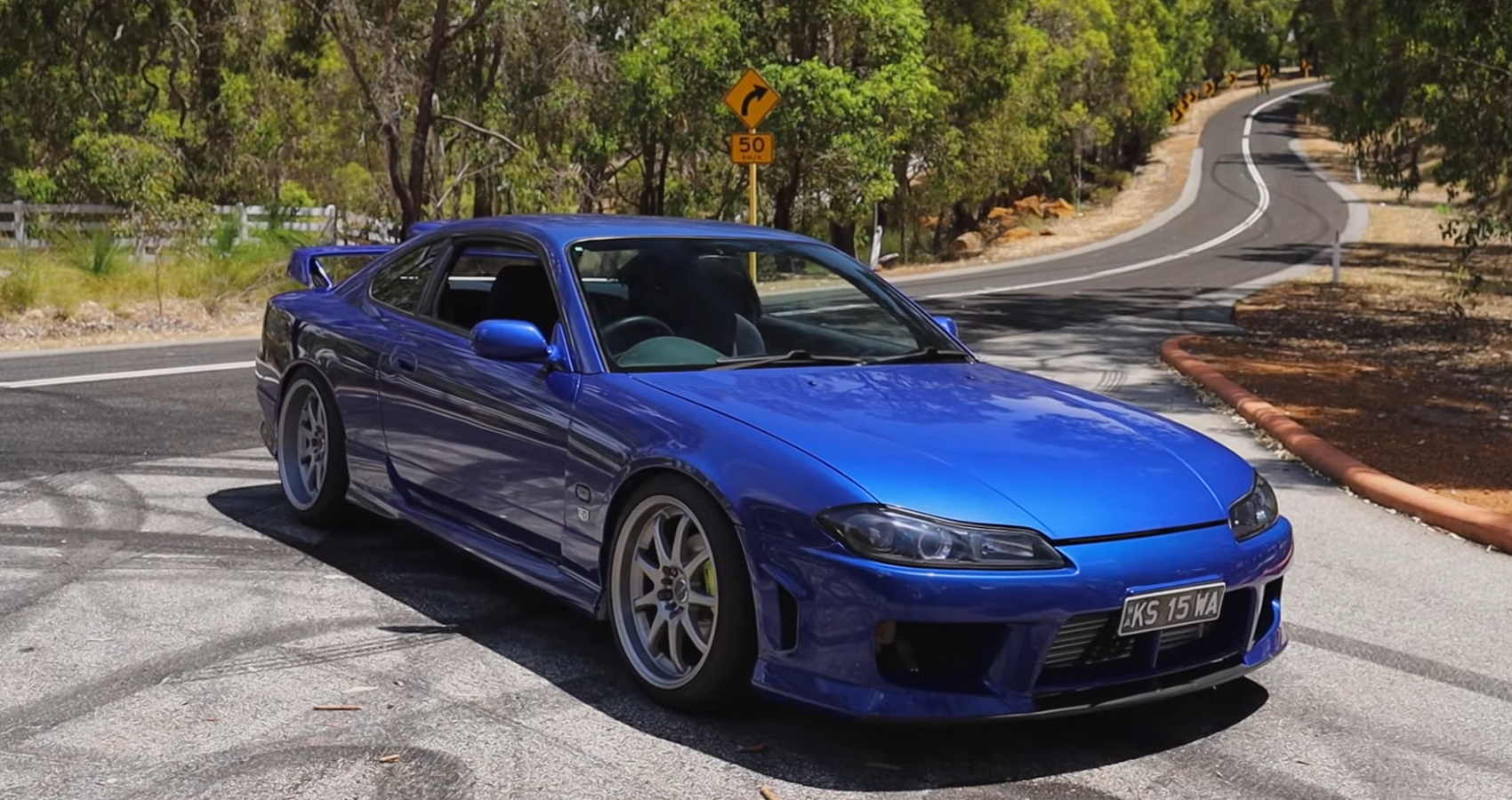 The Nissan S-Chassis is a true driver's car for the masses. Its lightweight, rear-wheel-drive sports car formula makes for a honey of a car that's a treat to drive, stock or modified. The long wheelbase makes it wonderfully stable for road course racing and especially drifting, and its aftermarket support is near limitless, enabling discerning owners to craft the perfect driver's car in their image. And that's exactly what one owner did.
Courtesy of YouTube channel Ross Reviews, we get an in-depth look at a wonderfully-done, RB-swapped Nissan Silvia S15. Tastefully modified, inside and out, and blending the best of the Skyline and S-Chassis modding scene, it's the stuff of Nissan die-hard dreams.
RELATED: Fire Extinguishers Required For This RB26-Swapped Nissan Silvia S15
What Makes The Nissan Silvia S15 Special
Produced from 1999 to 2002, the S15 was the final heir in the lineage of S-Chassis cars, including the Silvia and its various "SX" international derivatives. It was a wildly popular tuning platform, especially for drifting and touge driving. Stock S15s normally run a 2.0-liter "SR20" inline four-banger pushing a little over 160 horsepower, but hotter models squeezed out roughly 200 horsepower. Turbocharged variants hovered under 250 horsepower, placing it nicely beneath stock Skyline GT-Rs at the time.
This example comes in a lovely shade of blue, with a body kit that's subtle yet aggressive and what many would consider "period correct." The engine bay is equally tidy, with the blackened and polished metals of the intake runners and fuel system dominating the look. The interior is refreshingly well-kept, from the leather steering wheel to the perfect fitment of the shift boot beneath the rounded knob.
RELATED: 10 Reasons Why We Love The Nissan Silvia S14
What Makes The RB Engine Special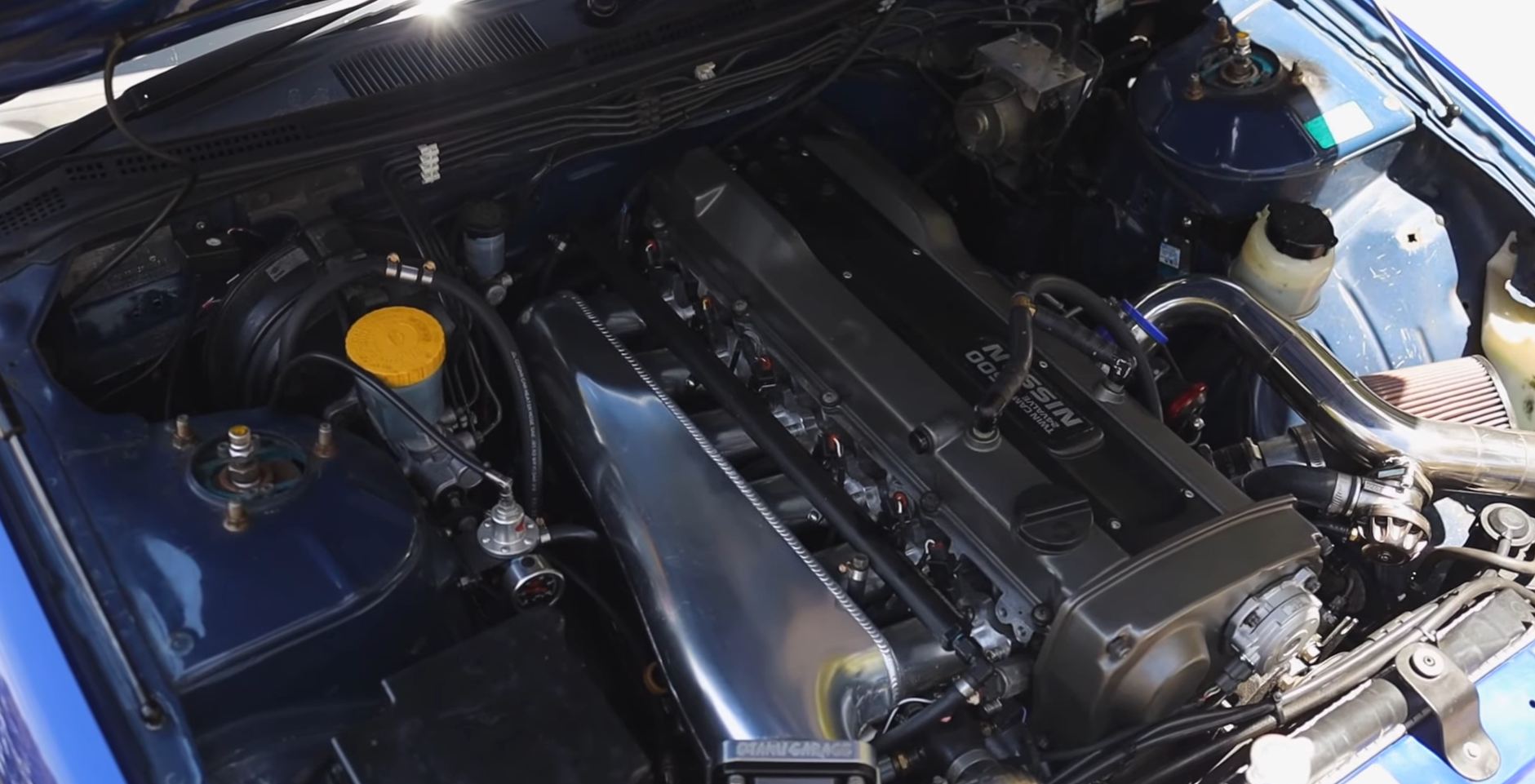 The RB family was universally-acclaimed for its tunability and delightful character. From the Skyline GTS-T's RB20 to the GT-R's RB26, this lineup of inline-sixes has been characterized by its eagerness to rev to stratospheric redlines, accept a litany of mods while hardly breaking a sweat, and having a buttery-smooth, European-esque silkiness that few six-cylinders could match. It was a formidable rival to the equally-famous Toyota JZ engine and a popular swap for Nissan S-Chassis cars, such as the featured vehicle.
The engine in this Silvia is a tastefully and lightly modified RB25, denoting a 2.5-liter displacement. In stark contrast to many headline grabbers on the internet, this particular RB25 lacks hard-hitting power numbers and seems to focus on ease and reliability. While a dyno sheet is unavailable, the presenter predicts roughly 300 wheel horsepower with factory boost settings.
Source: YouTube, Ross Reviews.