Jake Paul to receive world ranking if he beats Tommy Fury | 'He deserves the opportunities!' | Boxing News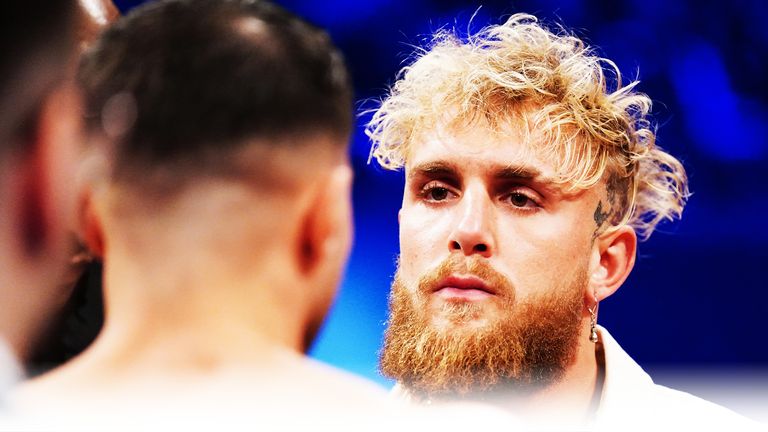 Jake Paul will receive a world ranking if he beats Tommy Fury on February 26, the WBC has announced.
The YouTuber-turned-prizefighter will fight Fury in eight rounds in Saudi Arabia later this month after two previous meetings between the pair collapsed.
Fury withdrew from the fight in December 2021 because of a bacterial infection and broken rib and pulled out again in August 2022.
WBC president Mauricio Sulaiman has confirmed that Paul will earn a cruiserweight world ranking if he wins.
"Jake Paul has been close to the WBC for several years, starting with the first event promoted in the UK when his brother, Logan, fought KSI. On that night Jake won the WBC amateur belt in the undercard fights," the WBC said.
"Jake has dedication and respect to the sport and the WBC will not tolerate discrimination against anyone. He deserves the opportunities that any other boxer has. He demonstrated punching power and improved skills as well as a solid chin.
"Tommy Fury represents a clear challenge to Paul in a battle of two undefeated professional boxers."
Jake Paul says his upcoming fight against Tommy Fury is a 'stepping stone' in his quest to become world champion.

Paul would have received a ranking if he beat Hasim Rahman Jr last year, but the fight was cancelled after Paul claimed Rahman refused to reach the agreed weight limit.
The 26-year-old is unbeaten 6-0 as a professional boxer, although the wins have come against an assortment of other cross-over sportsmen and Fury will be his first opponent to come from a boxing background.
Ahead of his fight with Fury, Paul told Sky Sports News of his lofty ambitions in boxing, targeting a world championship belt in the future.
"I want to become a world champion. I'm going to become a world champion, and these fights are all just stepping stones to get there. I'm slowly improving," he said.
"I've sparred against world champions and done phenomenal against them, so who knows what can happen in two to three years from now when I go into my athletic prime? I'm starting to really, really get this sport and all aspects of it.
"It's really actually scary what could possibly happen. I think not only will I become a world champion, I think I will be a dominant world champion and knock someone out for the belt."