Hennessey Shows What Its 1,200-HP Ford Mustang Shelby GT500 Venom Can Do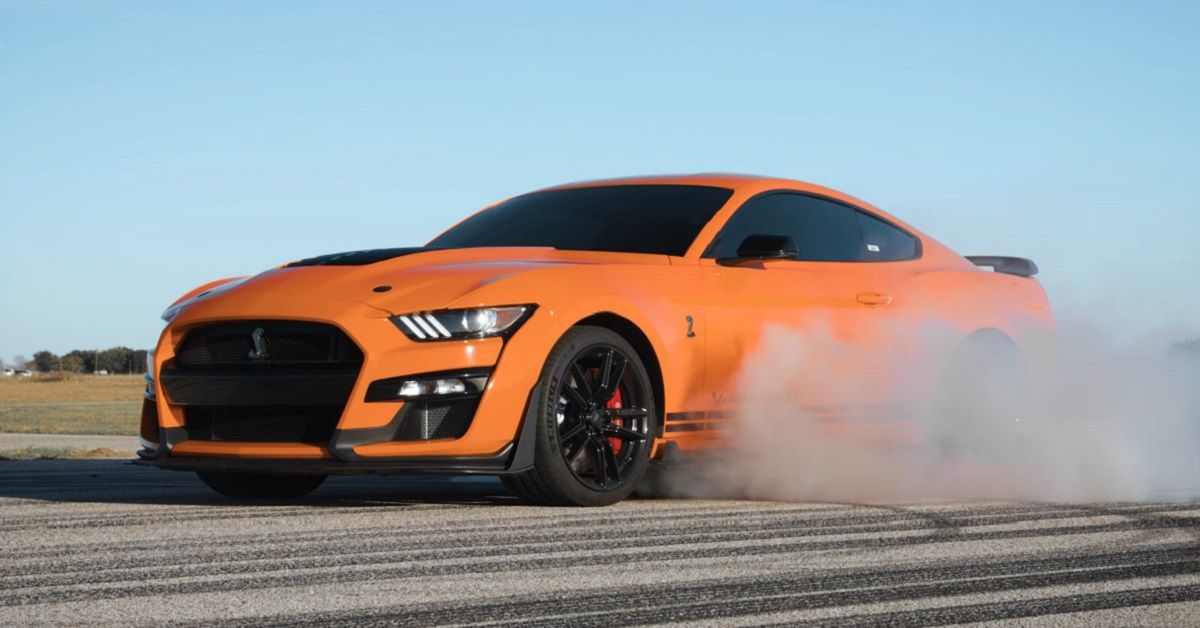 The popular Texas-based tuner takes the already potent Ford Mustang Shelby GT500 to the next level by showing off the Venom 1200's track capabilities.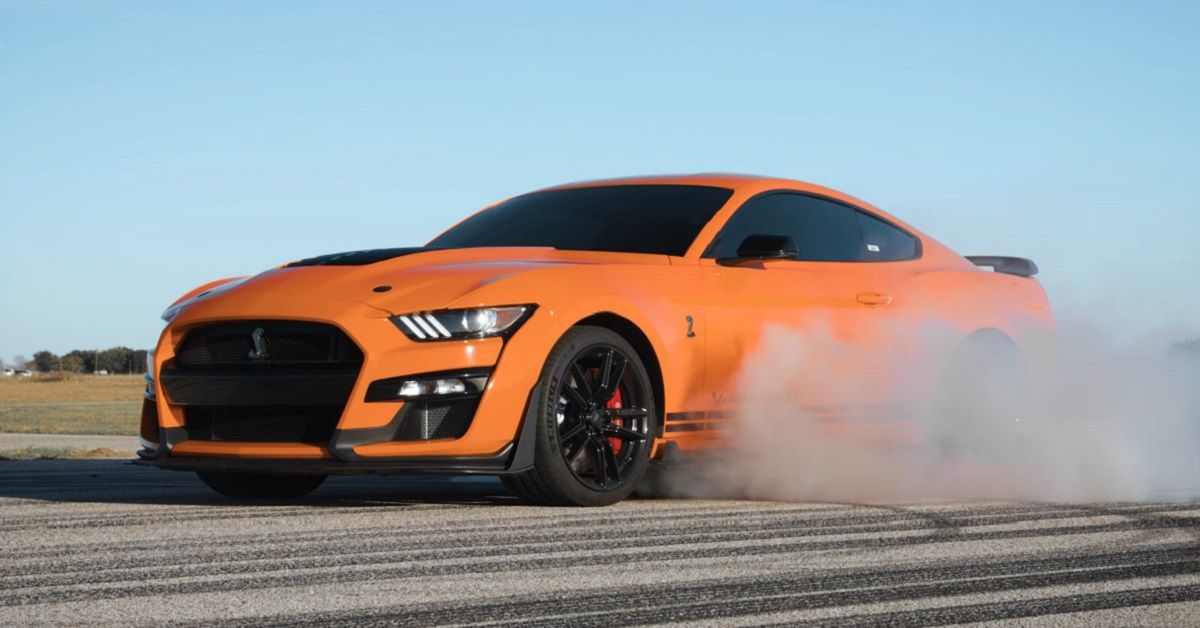 1,200 hp is the kind of power that very few people are likely to experience. But the lucky few out there who own a Hennessey upgraded Ford can feel that power every time they leave their driveway.
Hennessey's upgraded Ford Mustang Shelby GT500 is one such vehicle that packs that type of power, and it is the focus of the latest video release on their YouTube channel. It's the heart-stopping Mustang GT500 Venom 1200 by Hennessey.
The Most Powerful Hennessey Mustang Upgrade Ever
This video starts with plenty of smoke, but it's not the fiery orange of this Hennessey Mustang Shelby GT500 that's causing it. It's the wheels spinning trying to harness the power of the upgraded Shelby GT500 5.2-liter supercharged V8 engine.
This engine roars and the Hennessey-tuned pony gallops off along the tuner's dedicated testing track. The guttural sound of this Hennessey Mustang would be enough to convince many gearheads to invest in one. On one of the camera drive-bys, this beast sounds more like a fighter jet than a car.
RELATED: Everything You Need To Know About Hennessey's Venom 1200 Ford Mustang Shelby GT500
This vehicle is so powerful that it can even spin its tires at high speeds. This of course is a recipe for some tasty donuts. Anyone who invests in a Mustang GT500 Venom 1200 will likely need to replace their tires on a regular basis.
The Hennessey Mustang Has Supercar Power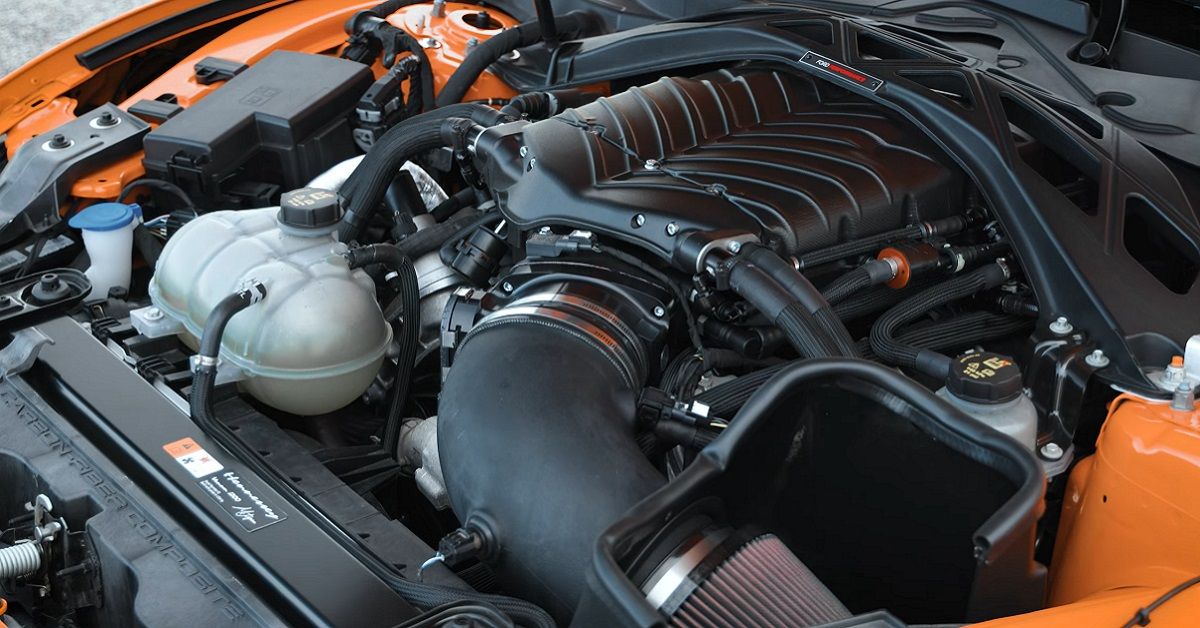 The 1,000 plus hp bracket is usually reserved for expensive supercars or painstakingly modified sports cars. It is often the realm dominated by supercars like the Aston Martin Valkyrie, McLaren Speedtail, Mercedes-AMG One, or the more modest Tesla Model S Plaid. But the Mustang GT500 Venom 1200 surpasses the aforementioned beasts.
As its name suggests, this Hennessey Performance upgraded Mustang hits 1,200 hp and beyond. Officially it has a formidable 1,204 hp which means it has more power than many of the supercars out there.
RELATED: The $3 Million Hennessey Venom F5 Revolution Hypercar Is A New Level Of Insanity
There are of course some supercars that can match or beat that type of power, like the Lotus Evija, the Bugatti Chiron, and the Koenigsegg Jesko Absolut. There are also some sports cars out there, like Nissan Skyline GT-Rs, that have been so heavily modified that they can achieve such power.
But there's generally a trade-off when a car gets to 1,200 hp or more. These are vehicles engineered with drivers in mind and are mostly at home on a race track or a drag strip. The Mustang GT500 Venom 1200 by Hennessey is more than just a race car. Hennessey have tuned the car to such a high degree that the owner can use it as an everyday car, which is a big factor for many potential customers.
The Cost Of A Mustang GT500 Venom 1200 by Hennessey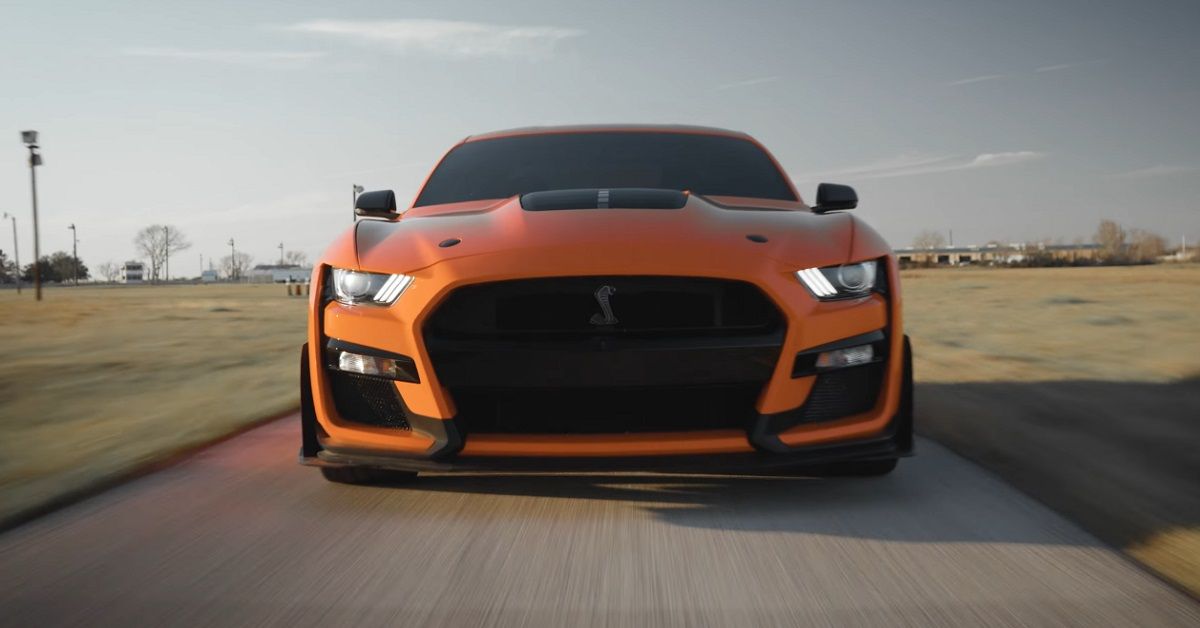 The Venom package from Hennessey features a 3.8-liter supercharger and a host of engine upgrades and will set you back almost $60,000, as long as you're supplying the Ford Mustang Shelby GT500.
With only 66 of these upgrades ever going to hit the roads, this is going to be a rare beast that will increase in value over time. The Mustang GT500 Venom 1200 by Hennessey could be a smart investment for any gearhead who likes supercar power in their Shelby Mustang.