All for Charity, Lewis Hamilton Poses Tempting Offer for Fans With Money to Spare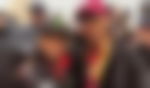 F1 drivers often gain the notoriety of living in their own world and being detached from the realities outside. Lewis Hamilton never found himself on that list because of his vocal activism and charity work. The Brit has once again taken matters into his own hands for a cause very close to his heart and also giving his fans a chance to get memorabilia from his 7th championship-winning season.
ADVERTISEMENT
Article continues below this ad
Lewis' younger brother, Nicolas, has cerebral palsy. The disability, however, did not stop the younger Hamilton sibling from following his own dreams. Nicolas is a British Touring Car Championship (BTCC) racer and leads a sustainable life of his own. Lewis's influence may have helped him realize his passion for motorsport but he never took his help to make a name in the industry.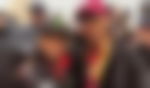 ADVERTISEMENT
Article continues below this ad
That being said, it is very likely that having a differently abled brother inspired him to choose his next charity. Hamilton recently gave away a personally signed endplate from the rear wing of his 2020 championship-winning car. The proceeds from the auction will go to a charity for differently-abled sports persons. The original part from the W11 will have Epson and Crowdstrike sponsor branding. At the time of writing this article, the online bids reached 5,100 pounds ($6,222).
Lewis is not the only F1 racer to have given away his stuff for a charity auction recently. His grid rival Charles Leclerc gave his Ferrari racing gear away for Jules Bianchi's memorial gala.
What Charles Leclerc gave away for Jules Bianchi's memorial gala
After a hiatus of two years, the Jules Bianchi Charity Gala returned last month. They kept the event on hold because of the COVID-19 pandemic. Charles, despite his recent breakup, was present at the charity event and had pictures taken with Jules' family members.
ADVERTISEMENT
Article continues below this ad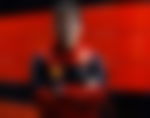 Jules Bianchi died after a fatal crash at the 2014 Japanese GP. The French driver, going at a high speed in a rain-affected race, crashed into a recovery vehicle that was close to the track. After the crash, Jules underwent emergency surgery and was kept in an induced coma. Bianchi eventually died on 17 July 2015.
Among the items Leclerc gave for auction were his crash helmet, a signed cap, and a racing suit. It was a nice gesture from the Monegasque to remember Jules, who was his godfather. The event collected a whopping sum of $97,921.
ADVERTISEMENT
Article continues below this ad
Watch This Story: Lewis Hamilton Adds New Ink to His Collection with Fine Line Hand Tattoos
The annual event took place at the Restaurant Alain LLORCA in La Colle-sur-Loup. Association Jules Bianchi posted the photos from the event on Instagram and thanked the Monegasque for his contribution.