10 Sports Cars from the 2000s Still Worth Buying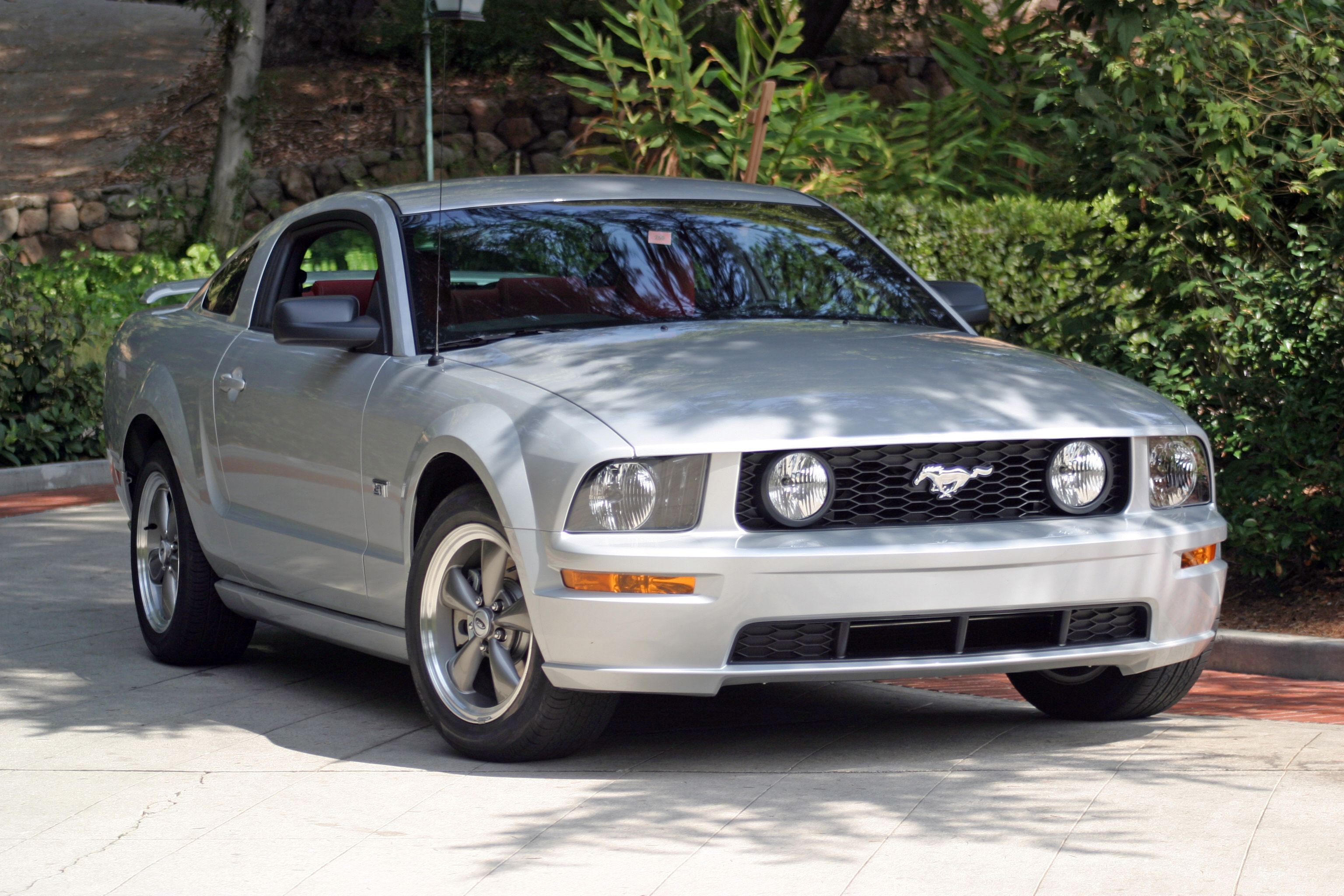 The 2000s were a decade of rapid technological advancements, one where flip phones turned into smartphones and laptops were finally making some gains on desktop computers. It was, arguably, the decade of the Fast And Furious franchise, and one could even argue that it was the rise of tuning culture across most of the United States. Above all, though, it was the decade of the electronic uprising in our sporty cars. The first flappy paddles found their way into up-market supercars, and even the more mundane machinery came with a host of electronic aids to keep them level and straight on the road. Some enjoyed having their skills behind the wheel complimented by the electronic suspension, self-leveling dampers, four-wheeled steering, and other clever robotics that made driving fast a bit easier. The purists, however, did not like the rise of electronic aids and kept searching for those cars that kept true to the old-school setup of three pedals, a stick, and no help other than that given by your senses. The cars we're going to discuss here today offer the perfect blend between rawness and electronic advancement from a time when we didn't hear doomsday preachers announcing the end of the manual transmission.
Related: Top 10 Best Practical Sports Cars Under $30,000
10
2005-2014 Ford Mustang GT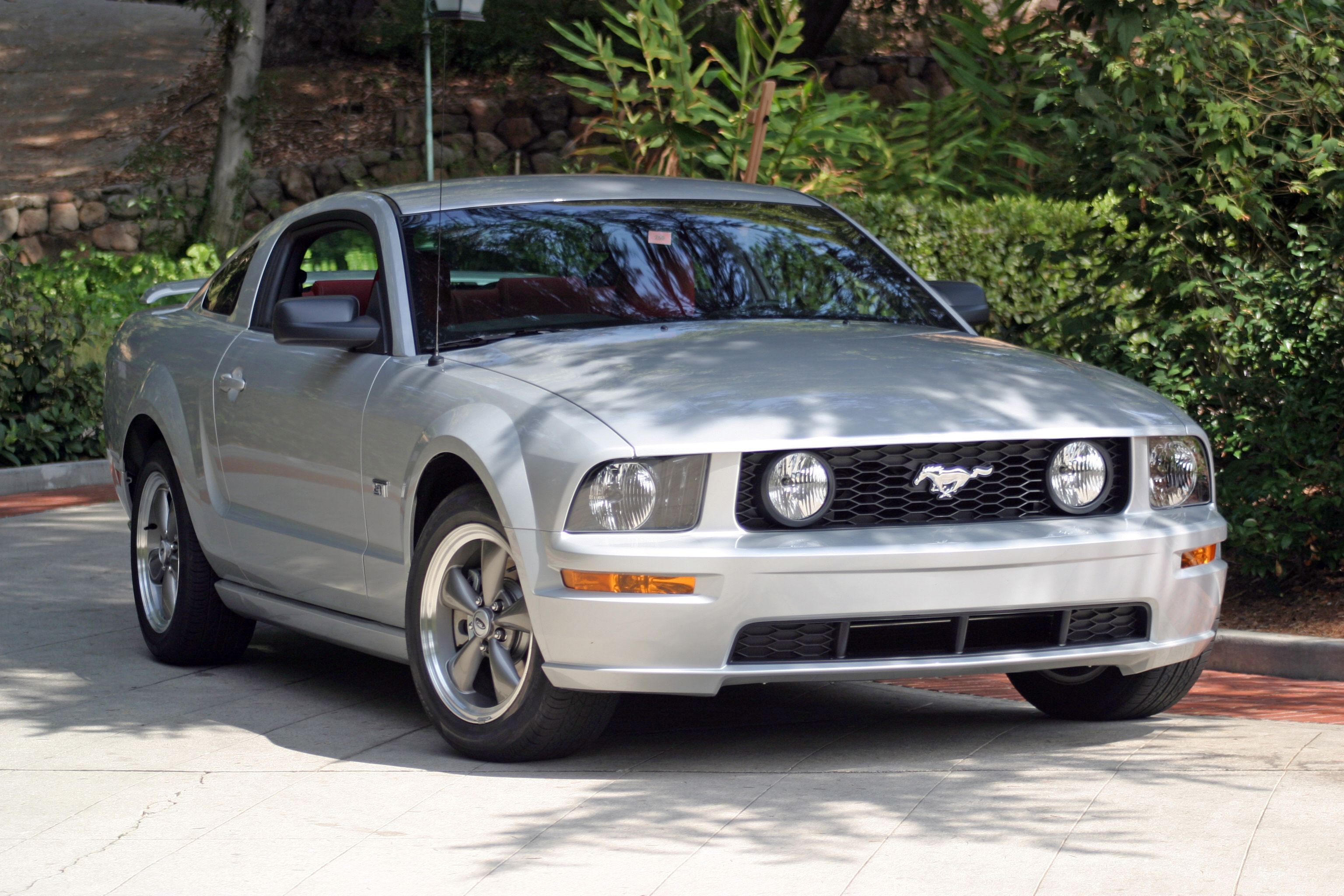 The fifth generation of the Ford Mustang came at a time when the class that was defined by the Mustang way back in 1964 was looking like it would bloom again. Ford rode this wave just as the original was turning 40 and unveiled a retro-looking Mustang to replace the divisive SN-95. It harkened back to the past without looking dated from birth. What we're recommending, though, is the GT version with its 4.6-liter, SOHC, modular V-8 which, via its five-speed manual transmission, put 300 horsepower to the ground. The 312 C.I. V-8 only came later, as did the six-speed manual gearbox. You're looking at prices in the region of $9,000 for an early GT that's been well-maintained throughout.
9
1999-2005 Mazda MX-5 Miata NB
The second-generation MX-5 Miata kept the recipe of the much-adored original intact with, arguably, only one downside: no pop-up headlights. Indeed, by the late '90s, engineers started to figure out that the quirky moveable lights were doing no good for the car's aerodynamics and much less to a pedestrian in case of an accident. It is as reliable as you've come to expect from a Mazda and as light as you'd imagine a car that's barely 155-inches-long to be – namely, a meager 2,348 lb. It came with a couple of four-pots as engine options which were improved at the beginning of the third millennium when Mazda also introduced a sportier facelift – maybe to get rid of that `hairdresser's car` cliché. This meant that the BP6D engine now featured variable valve timing and a power output of 143 horsepower for the U.S. version.
With the NB Miata you also get a nicer interior than the original and, if you look for post-facelift models, you'll find that the top-tier models feature a limited-slip differential and a six-speed gearbox. You can find an '01 Miata for as low as $4,000, but those with extras and in neat condition can put you back as far as $ 10.000 so choose wisely – you will definitely not be disappointed by the Miata either way.
Related: The Best Affordable Sports Cars
8
2005-2008 Porsche 718 Boxster
The 987 Porsche Boxster was launched in the mid-2000s and reaped the rewards of the company-saving original while building on its formula. Following the line of the 997 generation of the 911, the Boxster also lost the "fried egg" headlights that enraged fans of the classic circular design of previous generations.
At launch, the 987 Boxster was powered by a 2.7-liter flat-six that was good for 237 horsepower and a top speed of just under 160 mph, while the Boxster S came with a 3.2-liter flat-six that delivered a more meaningful 276 horsepower and 167 mph top speed. Unlike current Porsches, you could opt for manual transmissions (a five-speed and then also a six-speed) without having to write a letter to the company's CEO and putting in a special order. We'd go for the less pricey and, inherently, less powerful early manuals. You can find a five-speed manual Boxster from '05 with an asking price of about $14.000. If you're a keen digger, you can surely bag one for even less, and it's surely quite a deal as you'll own a Boxster that's more refined than the first generation.
7
2004-2006 Pontiac GTO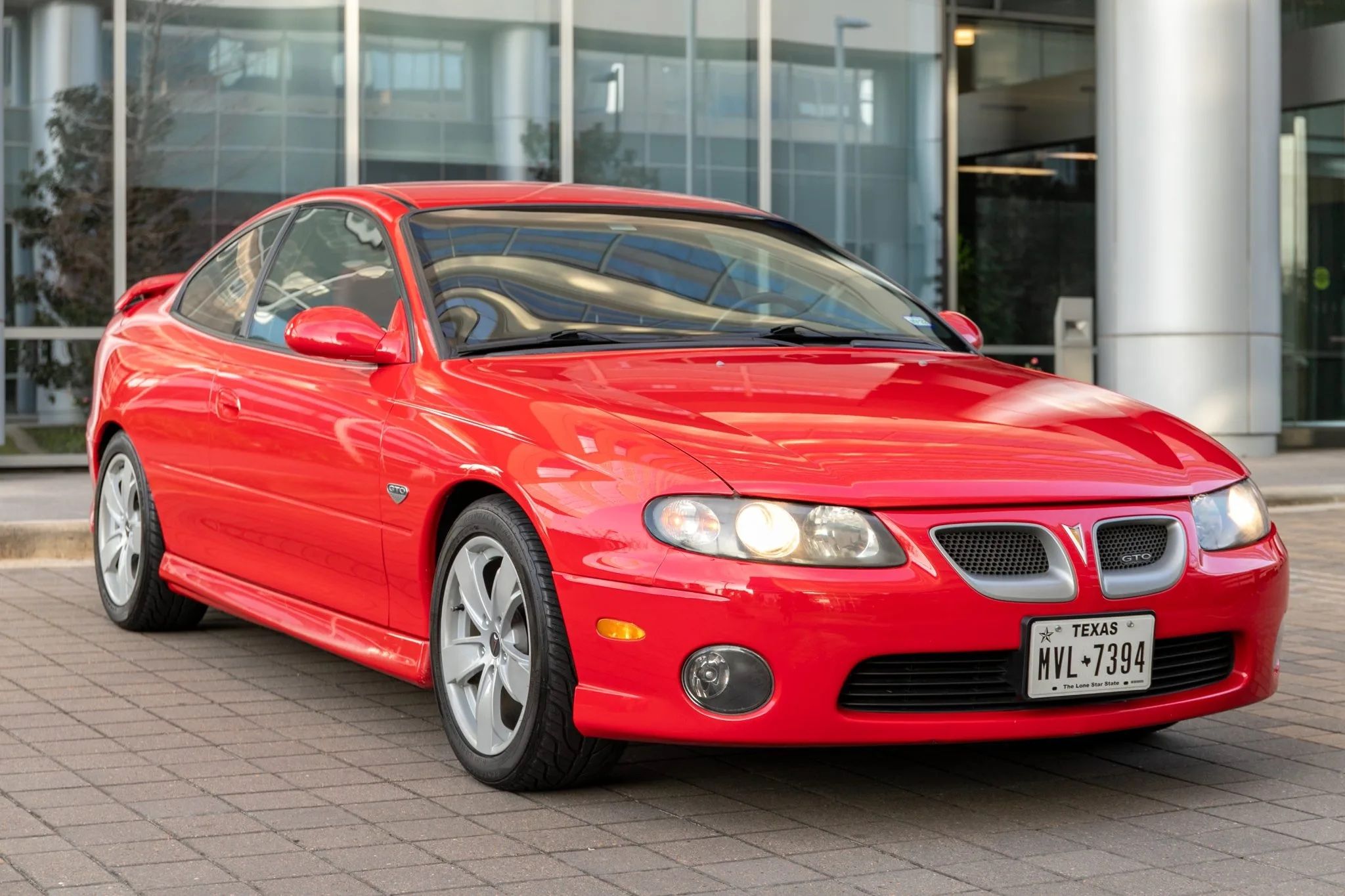 The last Pontiac GTO was, ultimately, a car that sold in poor numbers and had none of the raw masculinity of the original muscle car. Why is it, then, on this list? Well, let me explain. First of all, it's the last hurrah of a truly great car. Admittedly, many argued that the name has no place on this very round, rebadged, two-door Holden coupe, but, for what it's worth, it is more of a performance car than the original Tempest GTO ever hoped to be. Indeed, it might look bland when compared to the contemporary Mustang, but the GTO could hold its own and even outdo the Ford on a race track. It was, also, the closest the U.S. market got to actually purchasing an Australian-built Holden Monaro
Originally, it came with the LS1 V-8 under the hood, but that changed by 2005 when GM switched to the Corvette-sourced LS2 V-8. As a result, power output rose from 350 to 400 horsepower with 400 pound-feet of torque available. It now stacks up pretty well in terms of depreciation with prices ranging anywhere from $15.000 to $25.000 for one with all the creature comforts. If you can go past its uninteresting styling and typically cheap mid-2000s GM interior, this is an interesting pick, although it might be hard to justify the extra cash you'll have to pay when compared to a Mustang.
Related: 10 Best V-8 Sports Cars
6
2001-2011 Lotus Elise S2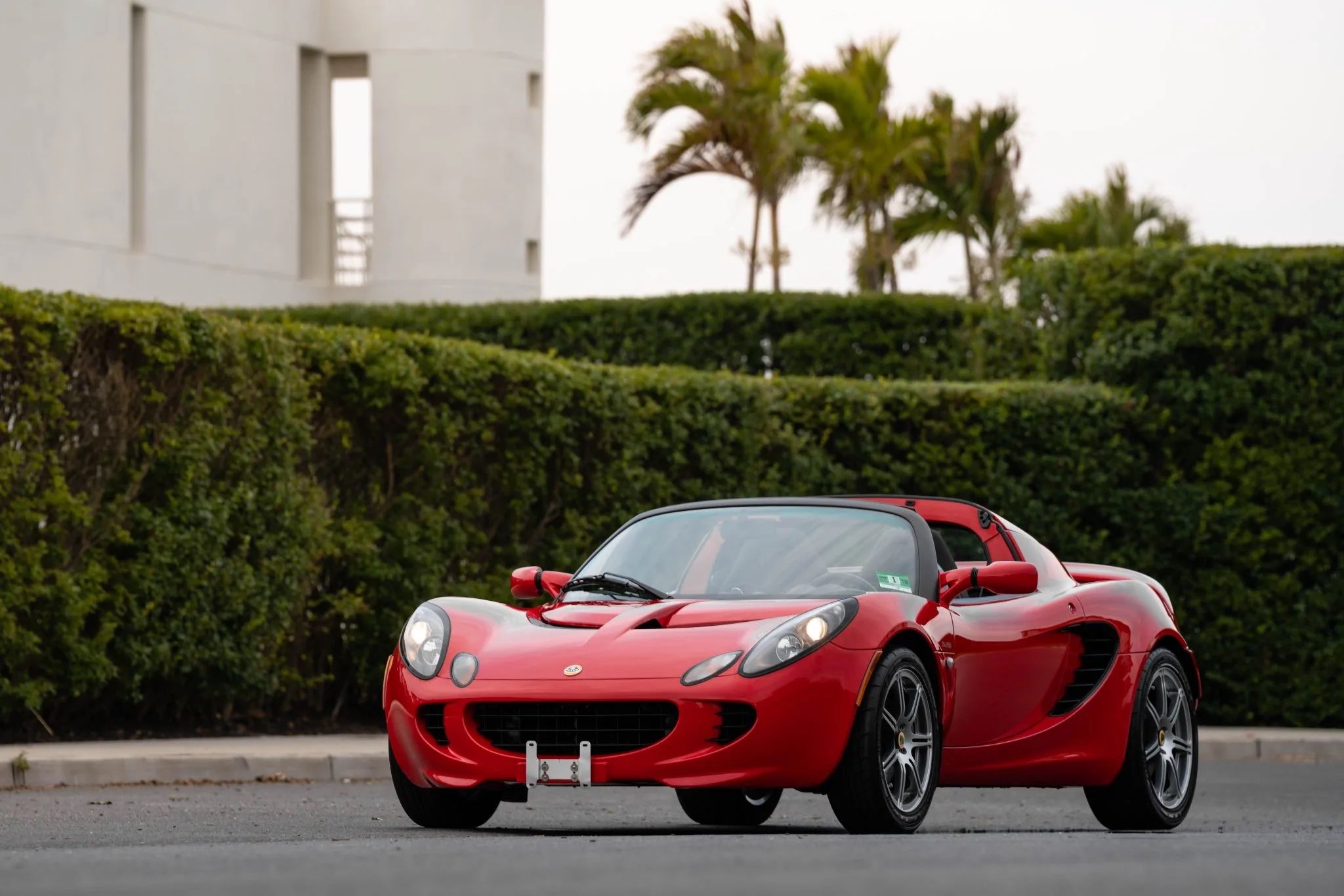 The Elise is the most popular Lotus ever built. The British manufacturer got together with GM to build the second iteration of this popular sports car of tiny proportions. That meant that the basic model came with a Rover K-Series engine in the middle that produced a puny 120 horsepower. These cars were exempt from U.S. bumper and headlight regulations which they would've otherwise failed. Elise models equipped with the DOHC, 16-valve, engine produce north of 180 horsepower which may seem little when compared to the output of the Boxster, but the Elise only weighs in at 2,006 pounds compared to the Boxster's 2,885 pounds. The Lotus is also more compact, which means it will give you some of the most unadulterated driving experiences money can buy. On the subject of money, you can get an '05 model for as little as $28,000. The prices do, however, have a tendency to go up with newer versions which are traded at around $56,000.
5
2004-2009 Honda S2000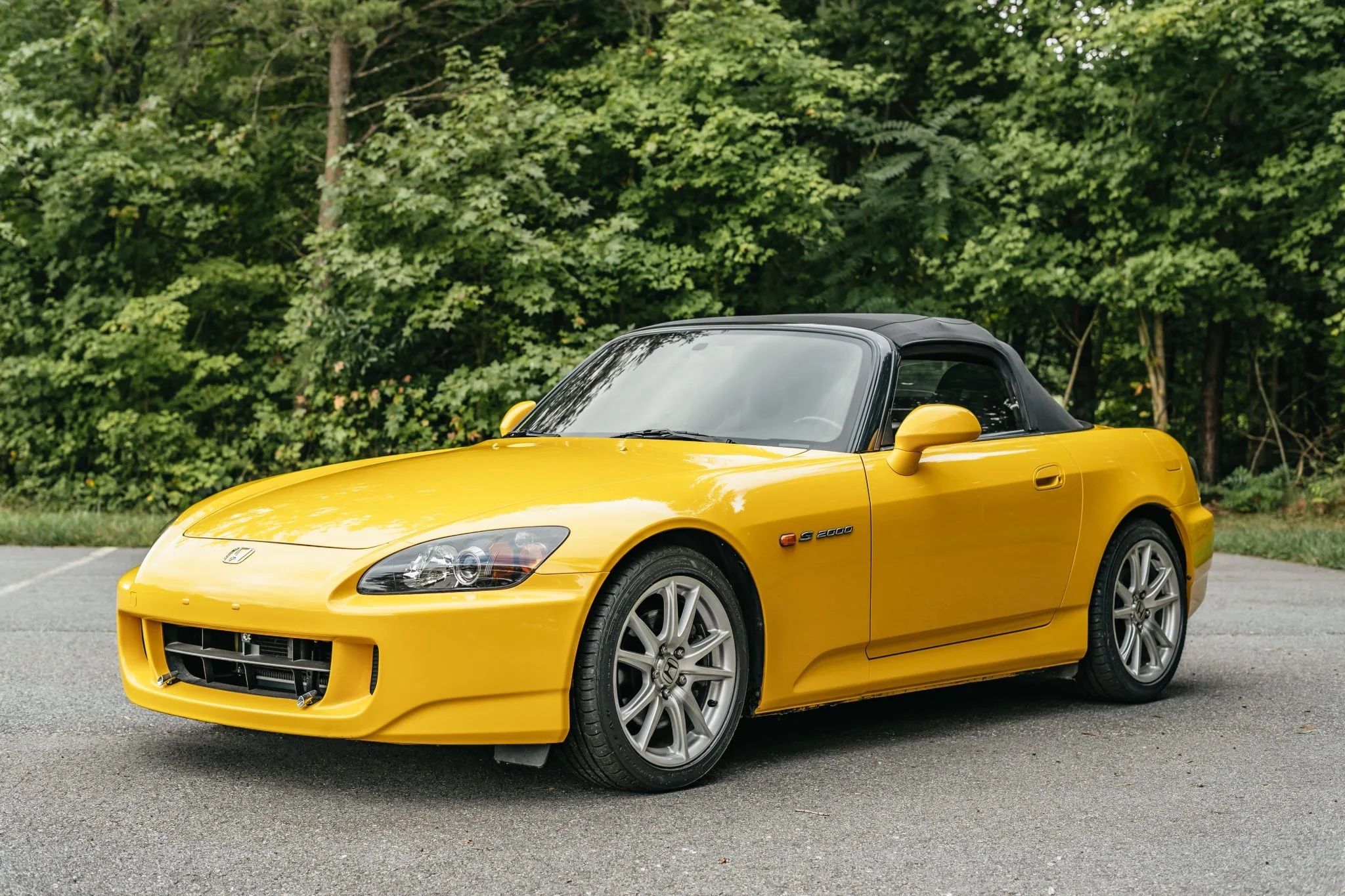 The S2000 was Honda's high-revving, 2.0-liter sports car for the new millennium, and the Japanese haven't come with a proper replacement for it since. The AP2 generation was built from 2004-2009 and was applauded in its time for its brilliant chassis, perfect weight distribution, and the F20C inline four-cylinder engine. This is the same engine offered in the first-gen mode, though its capacity was 132 cubic-inches. There were some drawbacks, though, as the redline was reduced from an ear-splitting 8.800 rpm to a still-very-loud 8.000 rpm. It still produced 240 horsepower, and the VTEC kicked in at a more pedestrian 6.000 rpm.
Much like an Italian engine, it doesn't do much unless you rev it for all it's got, and with the rev limit at 8.200 rpm, the DOHC engine will just keep on going. Peak torque is just 162 pound-feet, and you'll have to go to 7.500 rpm to reach it, but this car isn't about mid-range torque in any way shape, or form. The AP2 Honda S2000, despite being somewhat expensive today, is one of the more ideal sports cars from the 2000s thanks to that pure combination of a manual transmission, naturally aspirated engine, and RWD. The only real issue is that it isn't particularly cheap, it can get twitchy at times, and it doesn't really live below 7.000 revs.
4
1999-2007 Toyota MR2 Spyder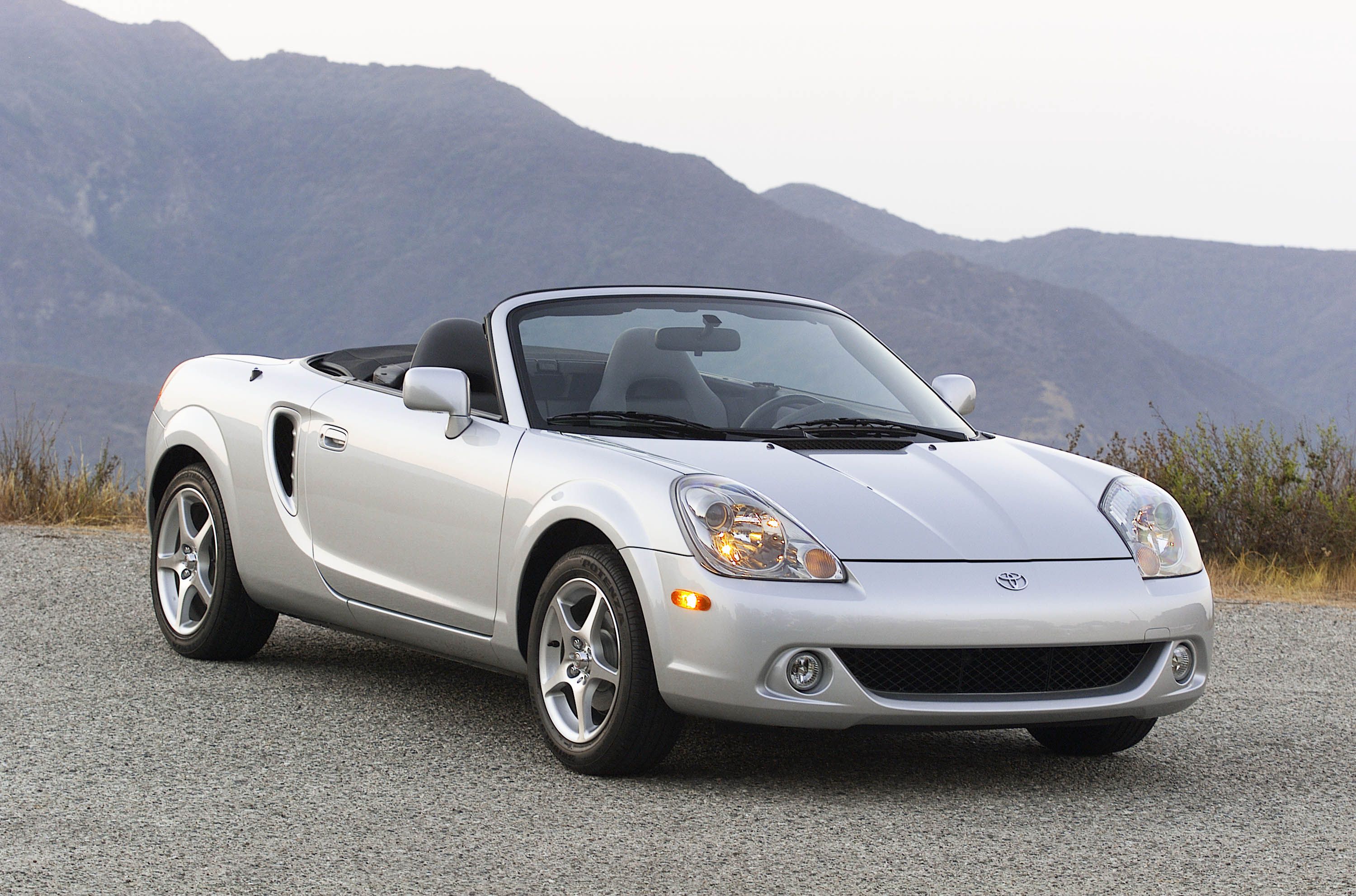 The final generation of the Toyota MR2 lived, like its predecessor, as the shadow of the Miata, but it should get some time in the limelight for what it offered: brilliant handling and arguably better styling compared to the Miata. The pop-ups were not to be found on the W30, though. Alas, some fans argued that the 138 horsepower that the 1ZZ-FED produced was not enough but with only 2.195 pounds to move about, it was still a spirited car. In a scenario unlikely to be witnessed nowadays, the five-speed manual box was quicker off the line than the 6-speed sequential manual transmission. It was so efficient, in fact, that it can get to 62 mph in just under 7 seconds while the sequential gearbox was rather sluggish and could do no better than 8.7 seconds to 62 mph.
Over 40.000 MR2 Spyders were sold in the U.S. before production ended in 2005, and you can get your hands on a good one for just about $9.000 if you look hard enough. Whether you should choose the Toyota over the Mazda comes down to a simple case of personal taste.
Related: The Best Toyota Sports Cars Ever Made
3
2000-2006 BMW M3 E46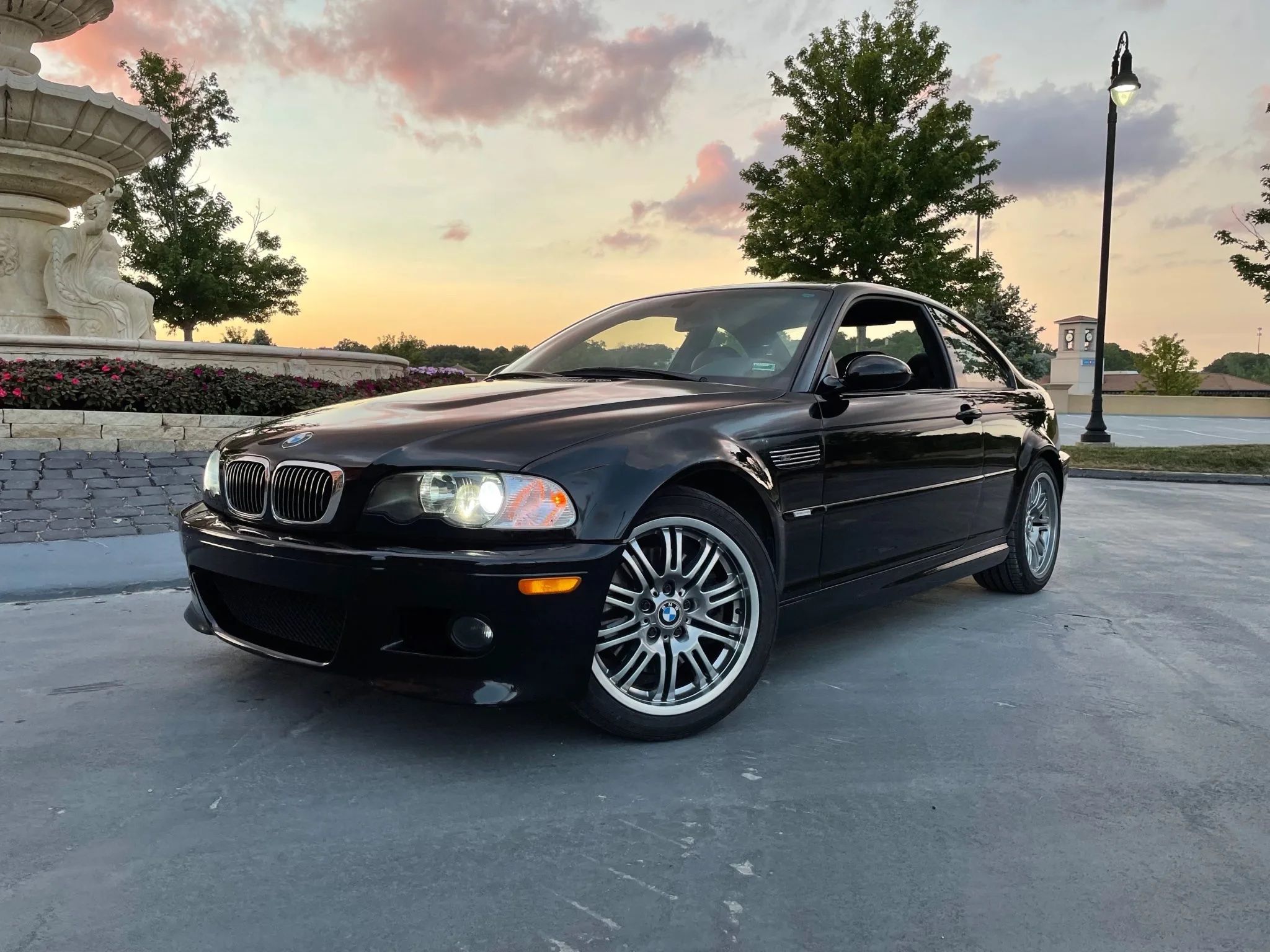 Arguably the most popular generation of BMW's M3, the E46 was offered in both coupe and cabriolet form and delivered "Joy Of Driving" by the buckets. The E46 is the last M3 to feature the classic non-turbocharged inline-six engine, with U.S. models capable of putting out 338 horsepower and sprinting to 62 mph in around five seconds on a good day. That time was consistent with either the manual six-speed or the SMG semi-automatic six-speed gearbox, too. What you get with an M3 E46 is typical BMW quality, although by no means a completely bulletproof car, with performance to match and some of the most pleasant aesthetics across all generations of the M3. It's also the second to last generation to feature a naturally aspirated engine. You can purchase an M3 E46 for as little as $13,000 but beware of the gremlins it might hide as it still has plenty of electronics that can cause your pocket to go from hero to zero in no time.
Related: Is The E46 BMW M3 The Best M Car Ever?
2
2005-2013 Chevrolet C6 Corvette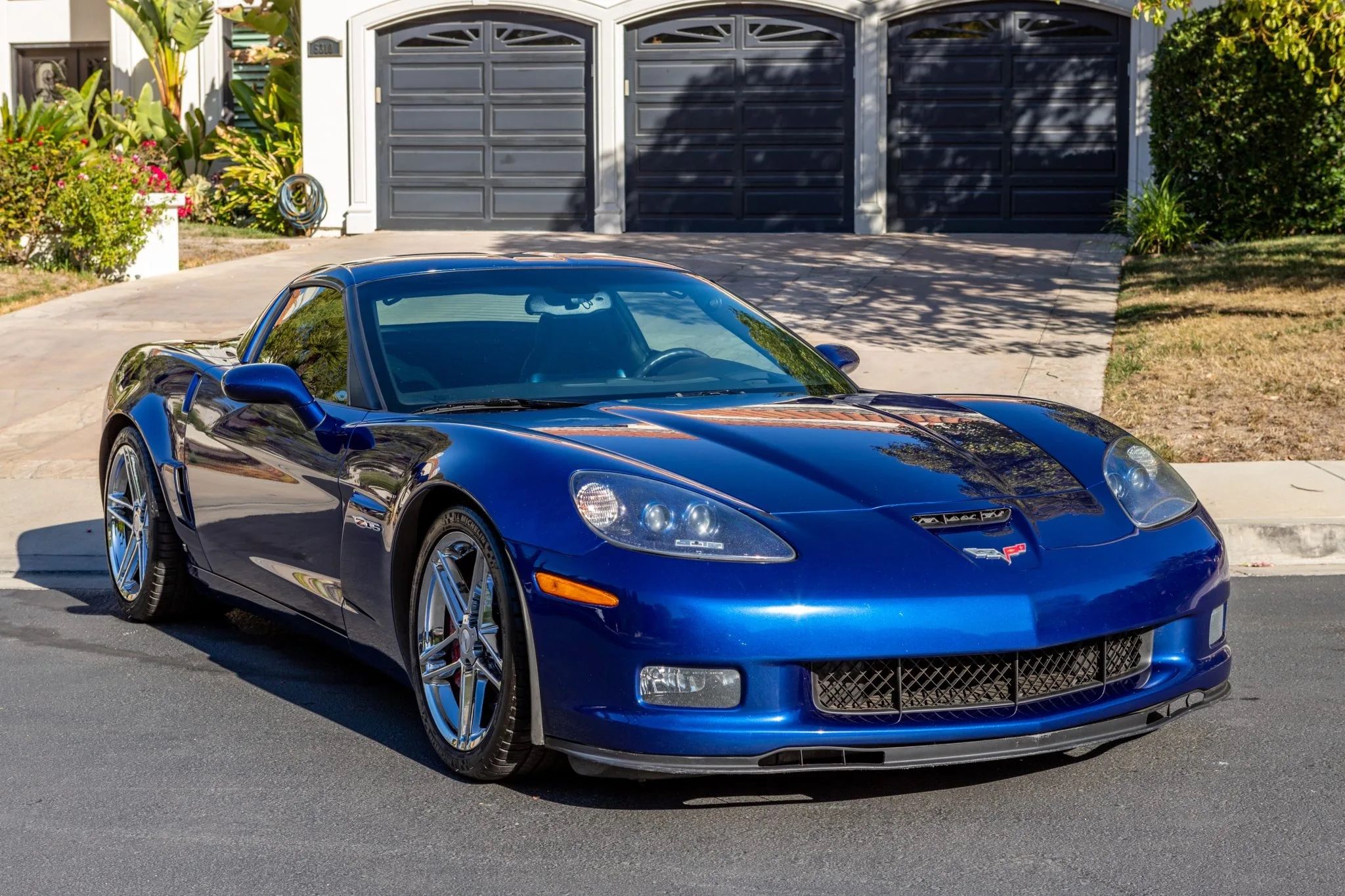 The C6 Corvette was fairly revolutionary for the nameplate. Sales didn't commence until the 2005 model year, but Chevy started development in 2000. Those five years paid off, however, as the C6 Corvette brought with it a lot of firsts. The most important change that came with the C6 is, arguably, the fact that it was nearly five inches shorter than the C5 Corvette, yet it rode on a longer wheelbase – something that led to drastically improved handling. This along with the updated suspension also led to a ride quality never before seen in a Corvette. When you factor in the all-new styling, the new technology, the revised interior, and the updated platform, it would be easy to say this was an all-new car, but Corvette engineers focused on perfecting the Corvette, not reinventing it – that came more than a decade later with the launch of the all-new, mid-engined C8 Corvette.
Under the long, muscular hood of the C6 Corvette sat a brand-new LS2 V-8 that delivered a cool 400 horsepower and 400 pound-feet of torque. Transmission options included a six-speed manual or an automatic, though, this combination lasted on a few years. In 2008, Chevy introduced the LS3 V-8, which has an increased displacement of 6.2-liters. This engine was ultimately good for 430 horsepower and 424 pound-feet of torque and was capable of pushing the C6 Corvette up to 60 mph in just a hair over four seconds. Today, decent examples of the C6 Corvette can be had for anywhere between $30,000 and $50,000, though, getting your hands on a Z06, ZR1, or Grand Sport will prove to be more difficult and more expensive.
1
2002-2009 Nissan 350Z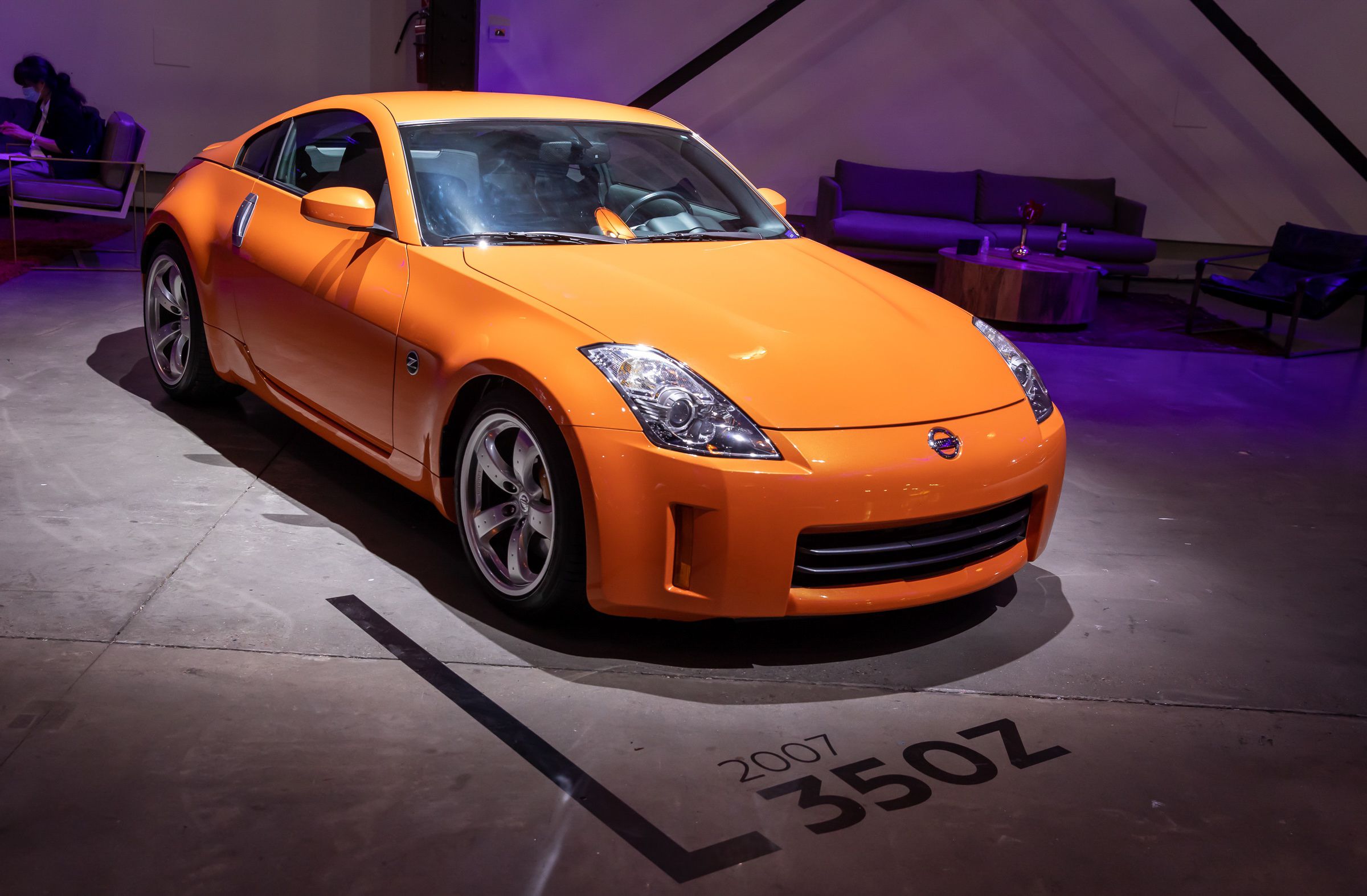 The Nissan 350Z was a bit of a savior for the Nissan brand. When the 350Z launched in 2002, the U.S. market hadn't seen a Z car in six years. Nissan claimed from the start that the 350Z was based on a "sleek redesign of 240Z DNA," anyone would be hard-pressed to find the accuracy in that statement at a glance. While sporty and attractive from most angles, viewing the 350Z from the side yielded the silhouette of a car that had just a little too much forehead due to the steeply raked roofline. Looks aside, the 350Z was a true-to-life sports coupe, and at the time if offered a bigger bang for your buck than cars like 142-horsepower Mazda Miata or the Toyota MR2.
The centerpiece of the Nissan 350Z was the very familiar 3.5-liter V-6 that could be found in just about everything from the Nissan Altima sedan to Infiniti SUVs. In the Z, however, this V-6 was modified with new camshafts, a revised intake, and an all-new exhaust system, which culminated into a total output of 287 horsepower and 274 pound-feet of torque in early models, with later models offering 306 horsepower and 268 pound-feet. In Car & Driver testing, an early model of the 350Z was able to hit 60 mph in 5.4 seconds, a quarter-mile in 14.1 seconds at 101 mph, and hit a top speed of 156 mph. In 2002, the brand-new Nissan 350Z started out at just shy of $27,000 but could easily top $35,000 with a lot of extras. Today, however, you can find early examples for as low as $12,000 with well-maintained and low-mileage models still selling for around that original sticker price if not more.