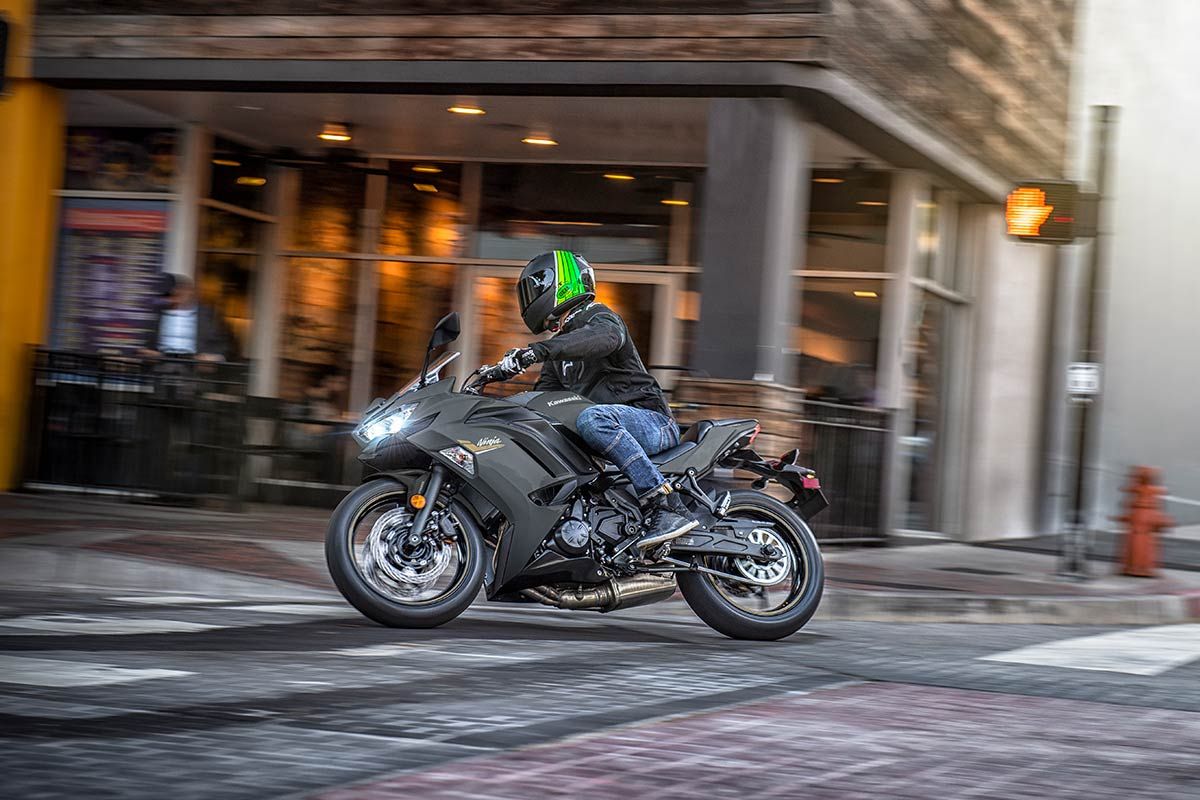 Being a beginner rider means you have a whole world of motorcycles ready and waiting. This can mean limitless possibilities but also an overwhelming number of options. The first decision is to decide what type of bike to ride, cruiser, sport, roadster, cafe racer, and so on. If sport bikes call your name, then the next step is to decide what manufacturer to consider. Kawasaki is one of the most popular motorcycle manufacturers because its Ninja lineup of sport bikes is ideal for beginners and experienced riders alike. These ten reasons will convince you that Kawasaki Ninjas are the best for beginners.
10/10

Kawasaki Ninja Sport Bikes Are Reliable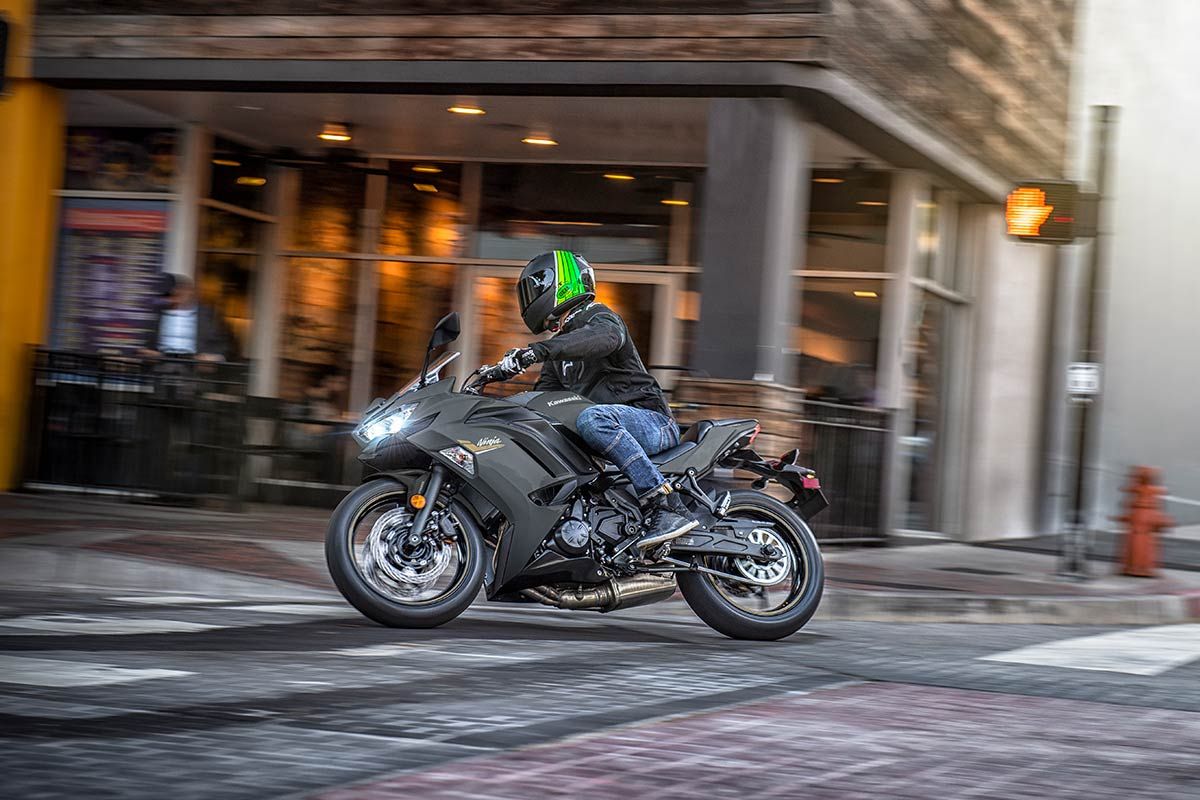 A Ninja 650 rider cornering on an urban street.
If the big four Japanese manufacturers get one thing right, it is mechanical reliability. Kawasaki is no different, with an established reputation for motorcycle reliability. Its bikes have a solid build with high-quality materials. This reputation for Kawasaki motorcycle reliability comes from decades of reliable performance. It isn't uncommon to see used Kawasaki Ninjas that are years, if not decades, old. They have a ton of miles and are still running just as strong as the day they rolled off the production line. While a beginner may not ride their first bike for decades, this reliability makes it possible to purchase, ride, and sell a used bike.
9/10

Kawasaki Motorcycles Have Operational Simplicity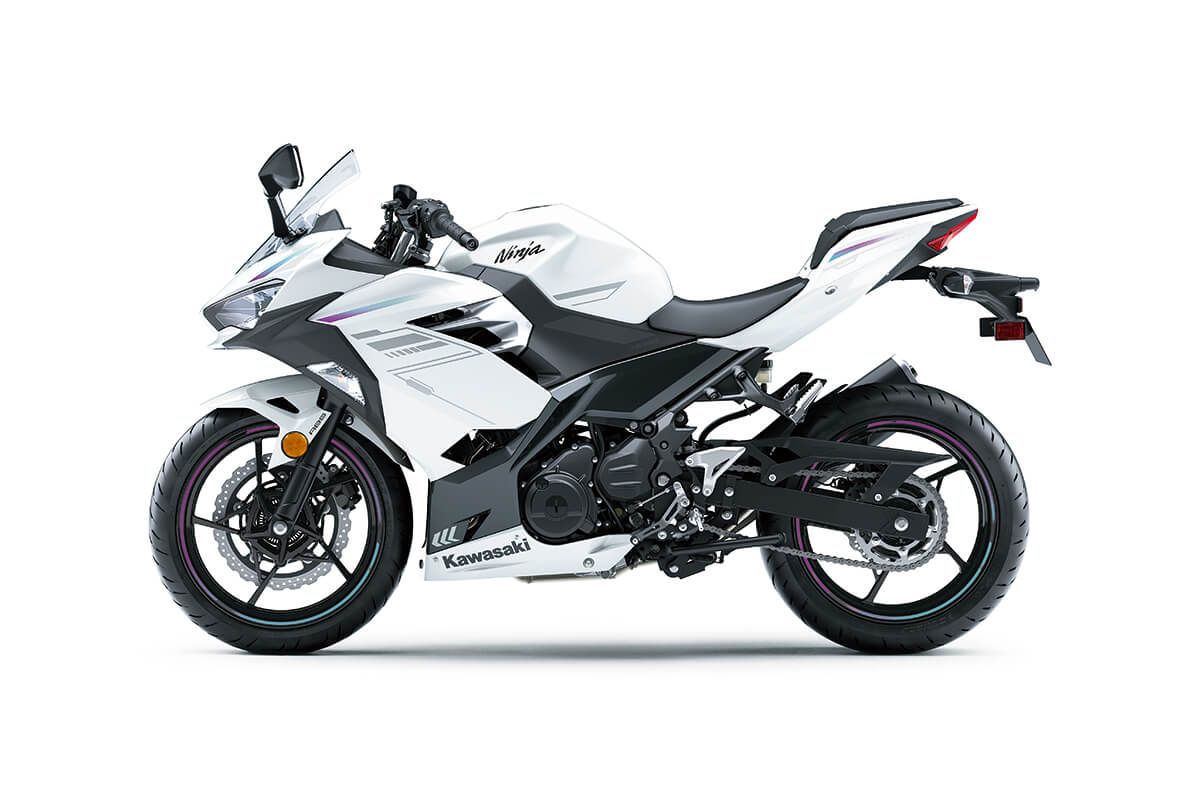 Stock image of a white Kawasaki Ninja 400 2023 sport motorcycle facing left on a white background. 
Motorcycles do not need to be overly complicated. Kawasaki understands this and focuses on building bikes that just make sense. They don't overcomplicate things mechanically. The simple design and engineering make it easier for beginners to learn about their bike, how it operates, and how to care for it. In addition, the simpler the bike is, the fewer components there are to break or malfunction. Beginners don't need a finicky motorcycle engine that is high maintenance. Some of the maintenance tasks owners can do themselves are checking the fluids, changing the oil, and maintaining the chain.
Related: Kawasaki KLR650: From Humble Beginnings To Today's Leading Dual Sport Motorcycle
8/10

Extensive Ninja Motorcycle Lineup for Growth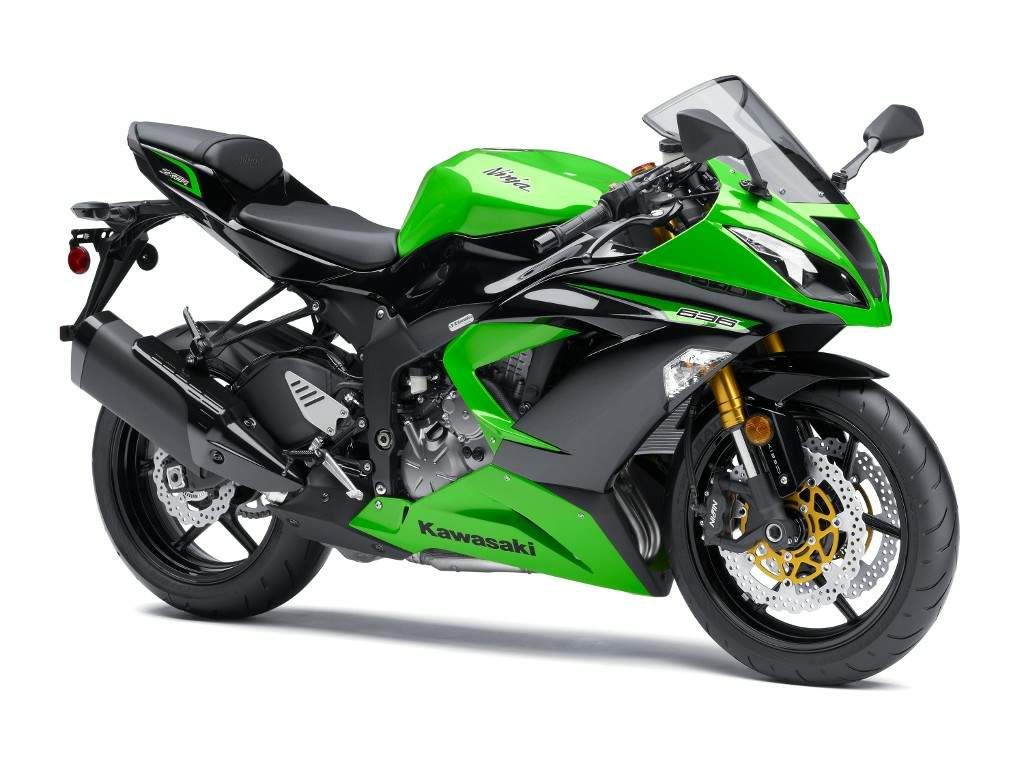 Kawasaki Ninja ZX-6R in green against a white background
The Kawasaki Ninja lineup is full of models that vary in size. The smallest bikes have 300 or 400cc engines. While the largest bike model is the Ninja ZX-14 with a 1,300cc engine. While a beginner rider has no business on a ZX-14, the bikes on the opposite end of the lineup are perfect for beginners. At one time, the smallest bike in the lineup was a 250cc. While new models do not come in this size anymore, you can still find some quality used models. For some beginner riders, the 600cc model is the best choice for their first bike. As you can see, there is a Ninja bike for everyone.
7/10

Ninja Bikes Are Lightweight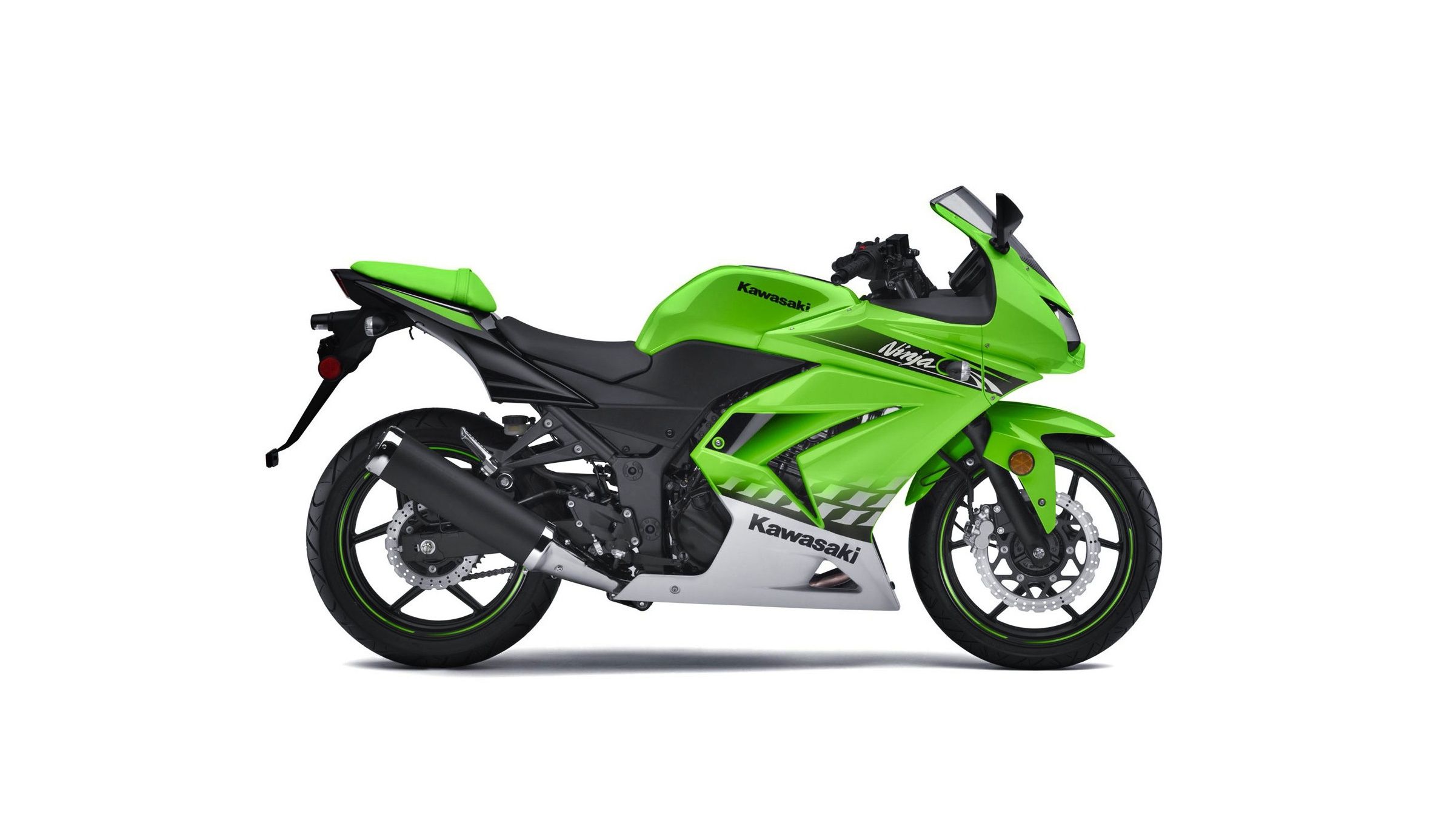 A studio shot of a Kawasaki Ninja 250R
A beginner rider does not need a massive bike that weighs several hundred pounds. Larger bikes are difficult to handle and take plenty of experience for safe operation. Beginners do not have the skills necessary. This is what makes Kawasaki Ninjas perfect because they are lightweight bikes. The lower curb weight is easier to manage, making them safer for someone with limited riding experience. In addition, these bikes have a good weight-to-power ratio. These bikes have enough power to get up and go but aren't overpowered to risk a beginner over throttling and getting themselves into trouble.
Related: 10 Cruisers That Will Destroy Your Bank Account (Or Reputation)
6/10

Small Displacement Kawasaki Motorcycles Have Big Bike Looks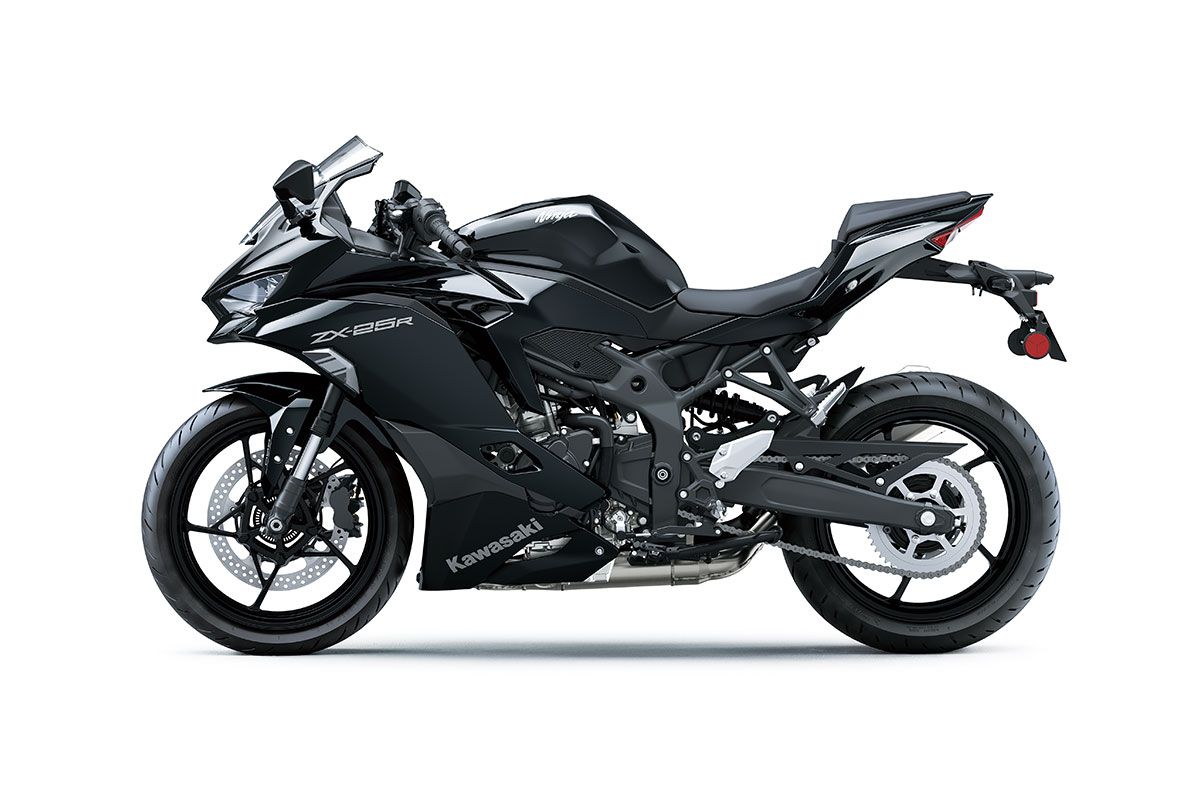 The ZX-25R employs the same engine as its 2022 self
Kawasaki was one of the first motorcycle manufacturers to give their small sport bikes an overhaul. It realized that motorcycle enthusiasts didn't like that small bikes were obviously small. Beginners on their small bikes would stick out like a sore thumb because it was obvious that they were a beginner on a small bike. Kawasaki fixed this and made learning to ride more approachable by giving the smallest bikes in the Ninja lineup big bike looks. Check out the full fairings set with accenting decals and similarly styled headlights. They have color schemes that are similar to those on larger bikes.
5/10

Kawasaki Has An Extensive Support Network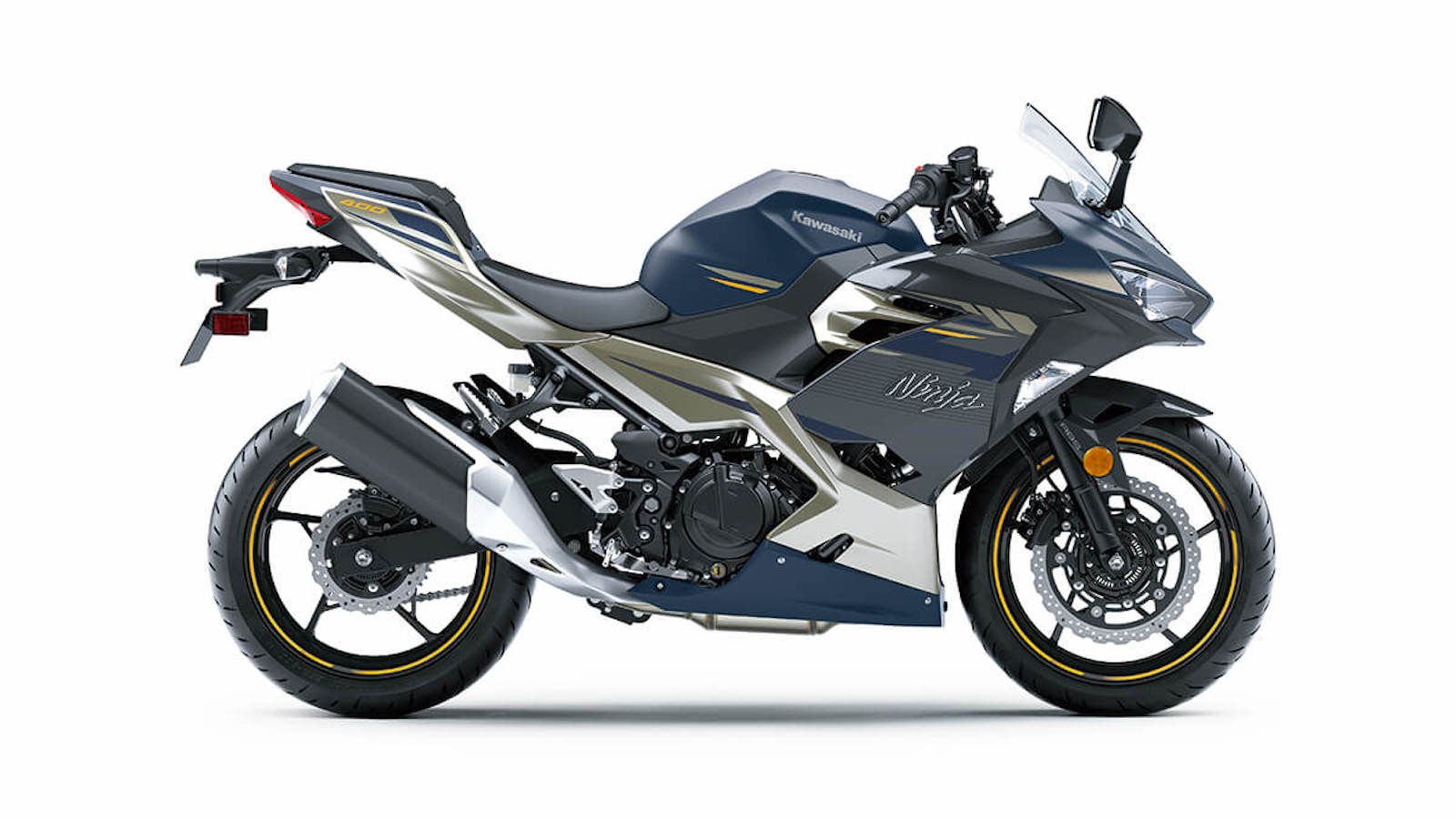 Stock studio image of a Kawasaki Ninja 400 2023 Blue sport bike facing right on a white background. 
As beginners become more confident, they will want to ride further. However, there is some risk that comes with this. Thankfully, Kawasaki has an extensive dealer network. As beginner riders strike out on their rides, the network of dealers is there to act as a safety net. Should their bike break down or need servicing, they are never too far away to get help. This network of dealers also makes it easier to get parts for repairs. That way, riders are never stuck waiting too long for their bike to get worked on or for parts to be shipped in.
Related: 10 Things To Know Before Buying A Kawasaki Ninja H2R
4/10

Ninja Sportbikes Are Responsive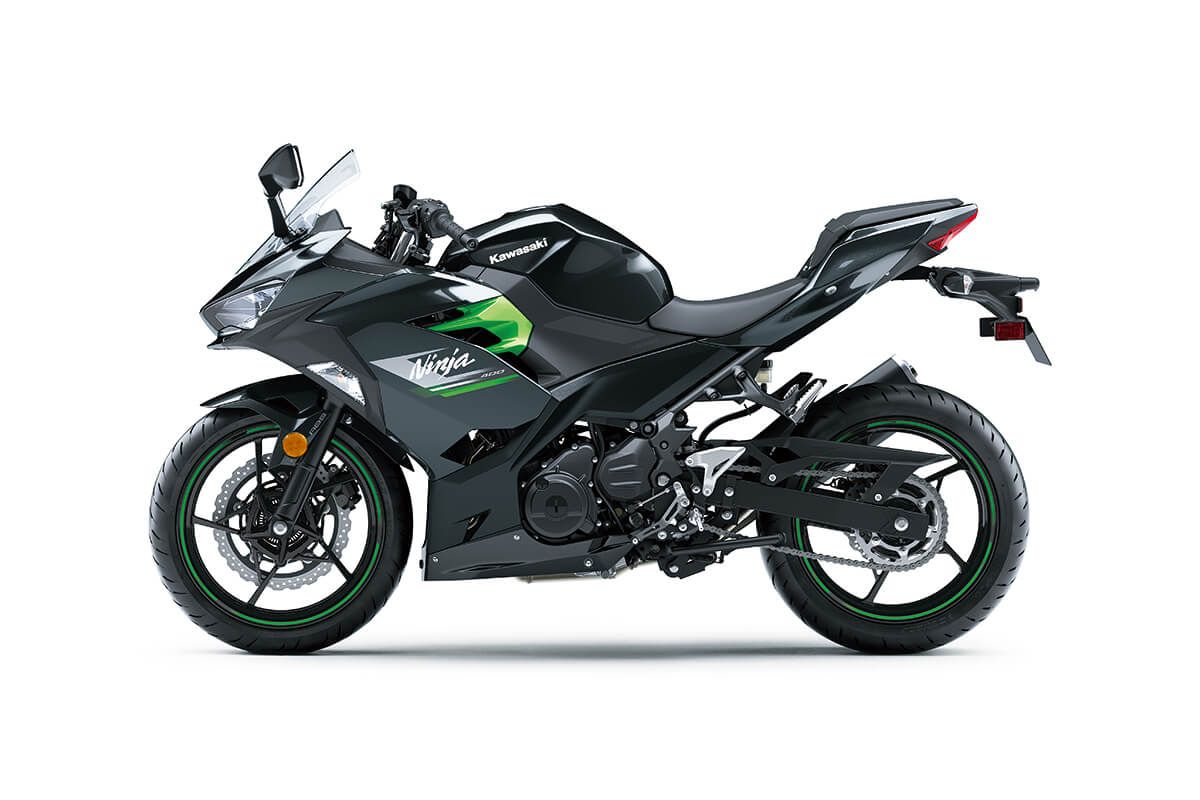 Stock studio image of a Kawasaki Ninja 400 2023 Black facing left on a white background. 
Riding a sport bike is a popular choice for beginners because the bikes are fun and responsive to ride. This is especially true for Kawasaki Ninja motorcycles. These bikes have a lower center of gravity and centralized weight distribution. New riders find them easy and comfortable to ride, making it easier for beginners to learn how to handle a motorcycle. A gentle lean to the left or right, and the bike will follow. As a beginner gets more confident, they can lean into the curve more and feel the bike responsively lean with them. As a beginner, you want a bike like this because it is fun and less work than heavier cruisers.
3/10

Value For Cost In A Kawasaki Ninja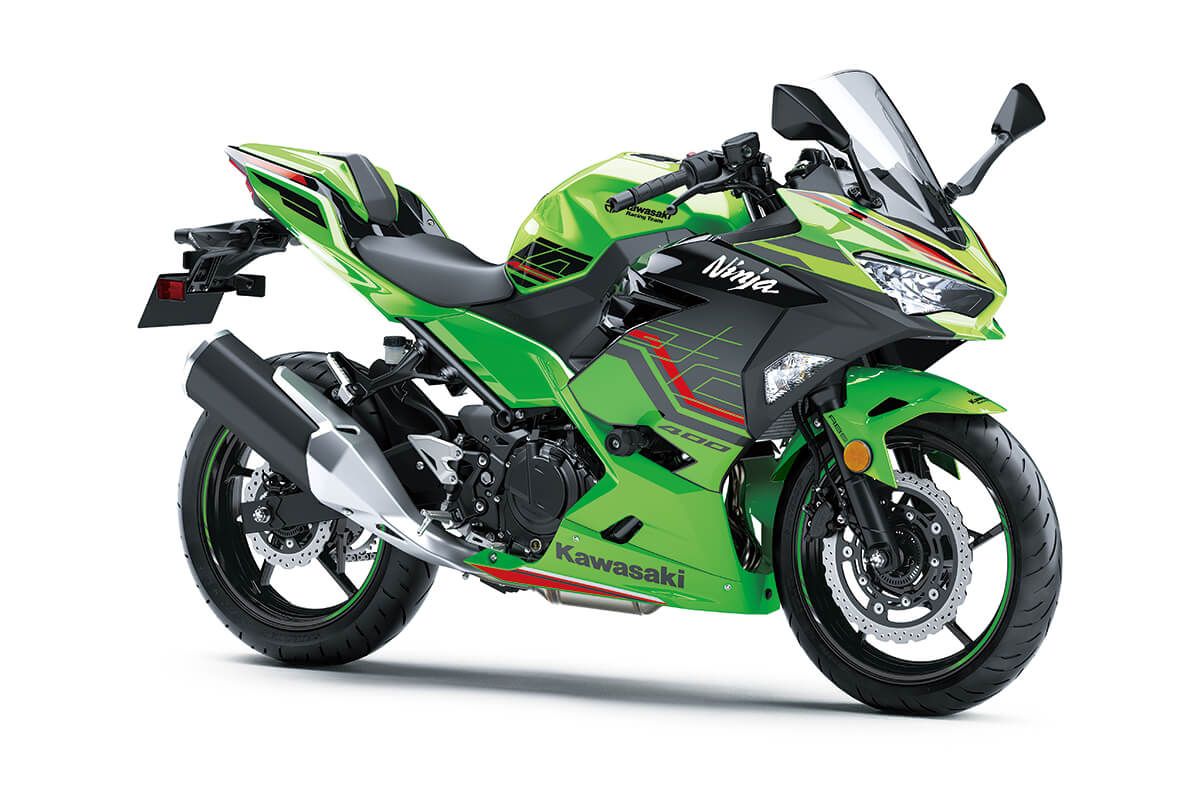 Stock studio image of a Kawasaki Ninja 400 KRT Edition 2023 sport motorcycle facing right on a white background. 
Just because your beginner motorcycle is affordable does not mean it should also have cheap build quality. Kawasaki does a solid job at building motorcycles that are a good value for the money. This makes them worth the investment for a beginner rider. In addition, Kawasaki has managed to continually build solid bikes for decades. This makes it easier to buy a bike because you don't have to worry about buying a dud bike. This isn't always the case with other manufacturers with a spotty history, making it harder for beginners with limited knowledge to know which model years are worth buying.
Related: Kawasaki KLX 140: The Perfect Beginner Bike That Can Grow With You
2/10

Kawasaki Motorcycles Have Strong Resale Value Retention
Actio shot of a Kawasaki Ninja 400 KRT Edition 2023 sport motorcycle with a rider on a long road. 
The Kawasaki brand is one of the big four Japanese motorcycle manufacturers, making it one of the most popular motorcycle brands in the United States. There is a strong demand for new motorcycles, and the used motorcycles market is just as active. As a new rider, you may not be ready to spend the money necessary to buy a new motorcycle. Especially when you consider that you'll want to upgrade to a larger bike sooner rather than later. When the time comes, you'll appreciate Kawasaki motorcycles' strong resale value. This lets you get the most money for your bike, giving you more cash to put toward your next bike. To get the most for your used bike, take care of your bike by learning about the required maintenance.
1/10

Kawasaki Superbike Features Sooner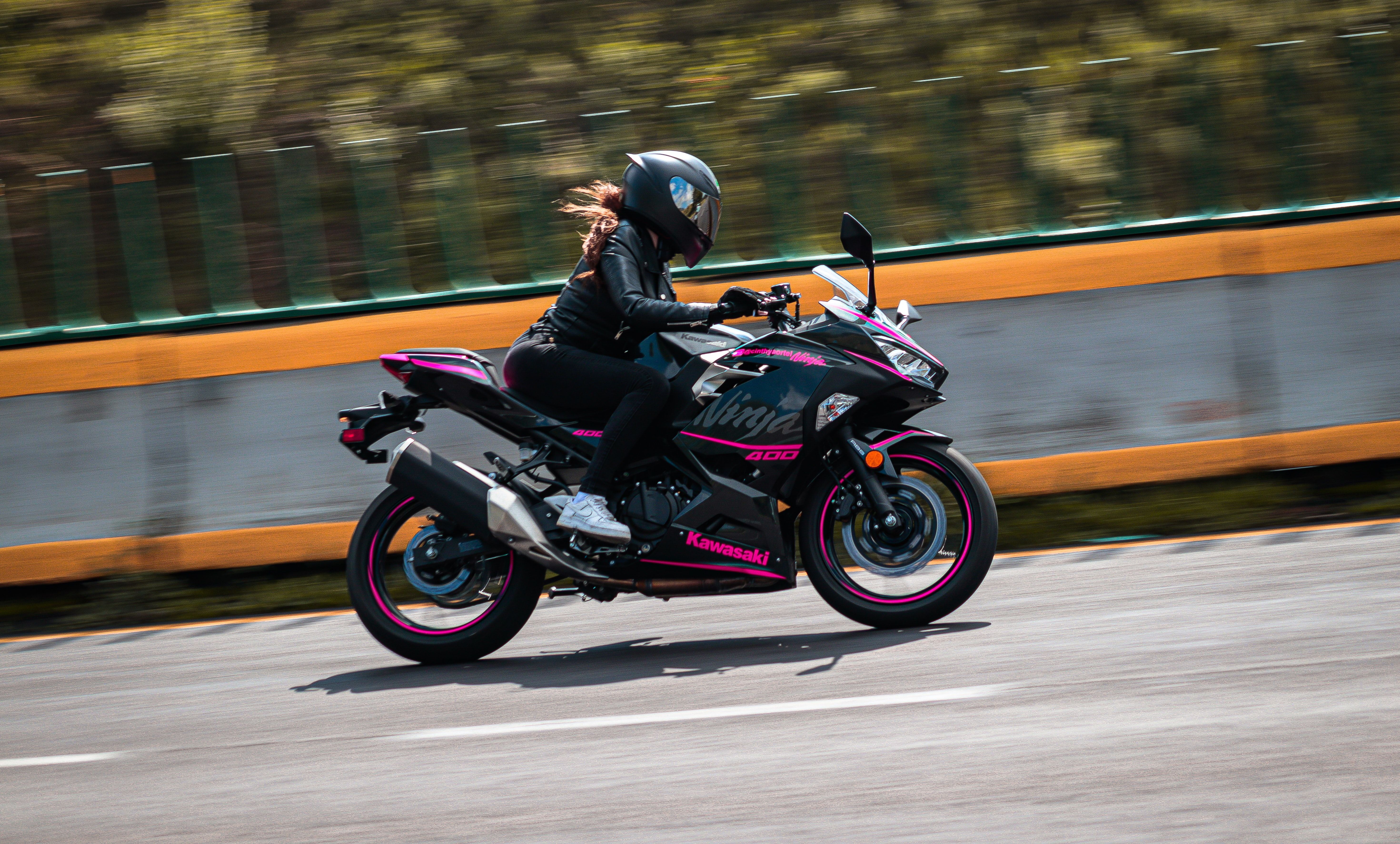 Woman riding black and pink Kawasaki Ninja 400.
One disappointing trend is the lack of features that small displacement bikes seem to have. Just because the engine is small doesn't mean you don't want to need the same features that you find on larger superbikes. Kawasaki engineers listened to riders and addressed this issue. You will find that Kawasaki motorcycles have more "big bike" features on the smaller bikes. This could include multiple ride modes, upgraded suspension, or steering damper. This can help beginner riders learn about the more advanced. They can learn as they go and get confident in their skills. Then, when they upgrade to a bigger bike, they already have a knowledge base about these more advanced features.