Watch 2 Mercedes-AMGs, A Toyota Supra, And BMW M5 Go All Out At The Track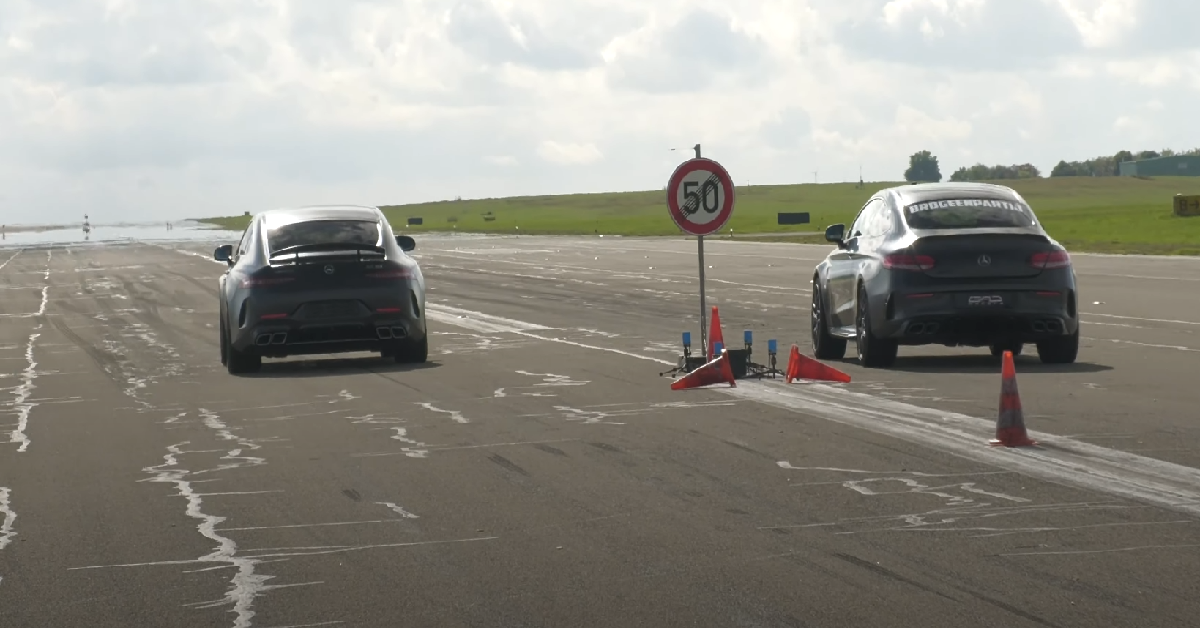 The YouTube Channel Automotive Mike puts these awesome performance cars to the test in a high speed race at an airport runway.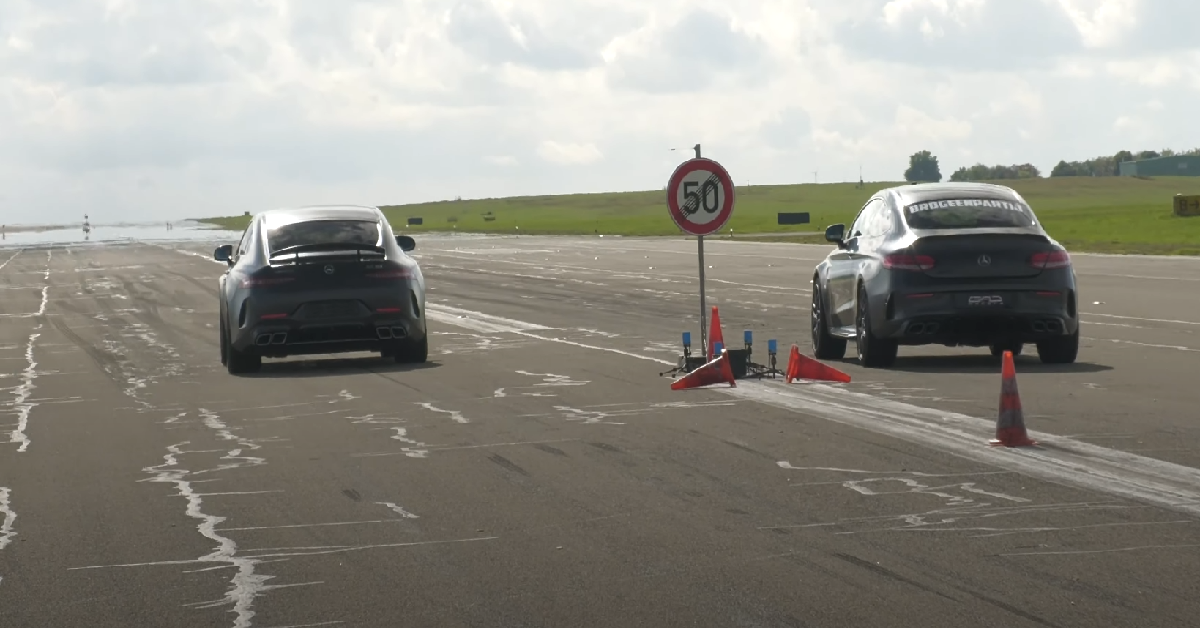 There's nothing quite like a roll race. It's the ultimate test of power that's sure to put on a show and prove which car is faster. Luckily, here's a great in-house showdown between two modified Mercedes-Benz cars with huge power. Plus, there are a bunch of cool sports cars thrown in with two German legends.
The YouTube Channel, Automotive Mike, put a bunch of awesome performance cars to the test in a high speed roll race down an airport runway. The sound and looks of these cars are awesome as they scream down the strip. Plus, there's a particular Mercedes-AMG GT63S that looks unbeatable. Read on to hear about how these races went for these cars.
RELATED: A Detailed Look At The Engine Powering The Mercedes-AMG GT 63 S 4-Door Coupe
Tons Of Performance Cars Face Off
The first car on the chopping block is the AMG GT 63 S as it gets smoked by a what looks to be a modified Porsche 911 Turbo with more than 850 horsepower. After seeing a Golf R, a Mercedes-AMG C63, a BMW M5 and new mk5 Toyota Supra go up against the AMG GT 63 S, it looks like this Mercedes is running the gauntlet of performance cars.
In the video, it's hard to tell what car wins because of the camera angle but, the spectacle is still undeniable. Seeing these cars pull so hard down the runway is a thing of beauty. Just wait for the next race featuring the two German tuners both rocking crazy power.
Mercedes-AMG Against Mercedes-AMG

The end of the video shows off the main event with two AMG performance cars going head-to-head. The Mercedes-AMG GT 63 S against the insane 1,100 horsepower Mercedes-AMG C63 Black series. Both cars start with a roll of 28.6 MPH and then hit the gas.
The GT 63 gets right to it and pulls ahead initially. It may have better gearing ratios for starting at a low speed as it would be reasonable to expect a 1,100 horsepower car to have tall gearing. The GT 63 cannot hold on to the lead for long as the C63 starts to reel it in and eventually passes it. Still, it's impressive how well the GT 63 did considering the C-class has such a huge power advantage.
RELATED: 10 Reasons Why The New 2023 Mercedes-AMG S 63 Will Be The Best Performance Limousine Yet