Tulfo hits 'profiling' of motorcycle riders at checkpoints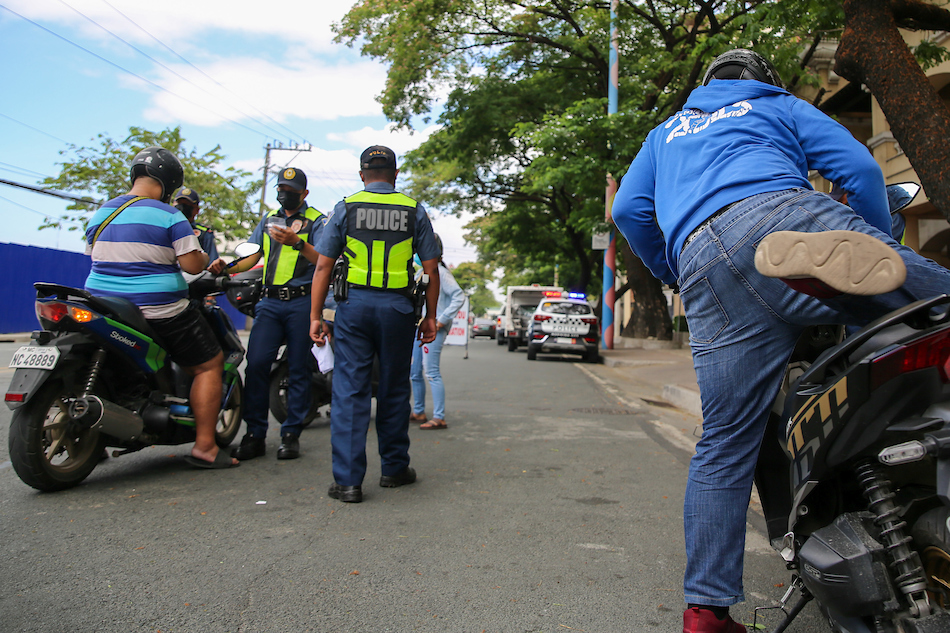 MANILA — Sen. Raffy Tulfo on Thursday said he has filed a bill seeking a "uniform implementation" of checkpoints amid reports that motorcycle riders are more likely to be "harassed" by "abusive checkpoint personnel."
While Tulfo acknowledged the security purposes of checkpoints, he said that some police personnel "deliberately" set up checkpoints "to harass and extort money from riders."
"The installation and maintenance of checkpoints… have resulted in serious violations from irresponsible and abusive checkpoint personnel. More often than not, motorcycles are also the ones stopped at checkpoints, these include food delivery riders and couriers," Tulfo said, adding that this was a "clear-cut case of profiling and discrimination."
In some cases, Tulfo said cops would plant evidence, like contraband, drugs, firearms and the likes so that they can extort money from the motorcycle riders.
Under Senate Bill No. 1977, the guidelines for checkpoints must be "implemented uniformly for all motor vehicles."
"The police cannot ask drivers to step out the car or get off the motorcycle, inspect it, submit to a physical or body search without their permission," the senator said.
Senate, senator, Raffy Tulfo, checkpoint, checkpoints, motorcycle, motorcycle riders, discrimination, extortion, ANC, ANC promo