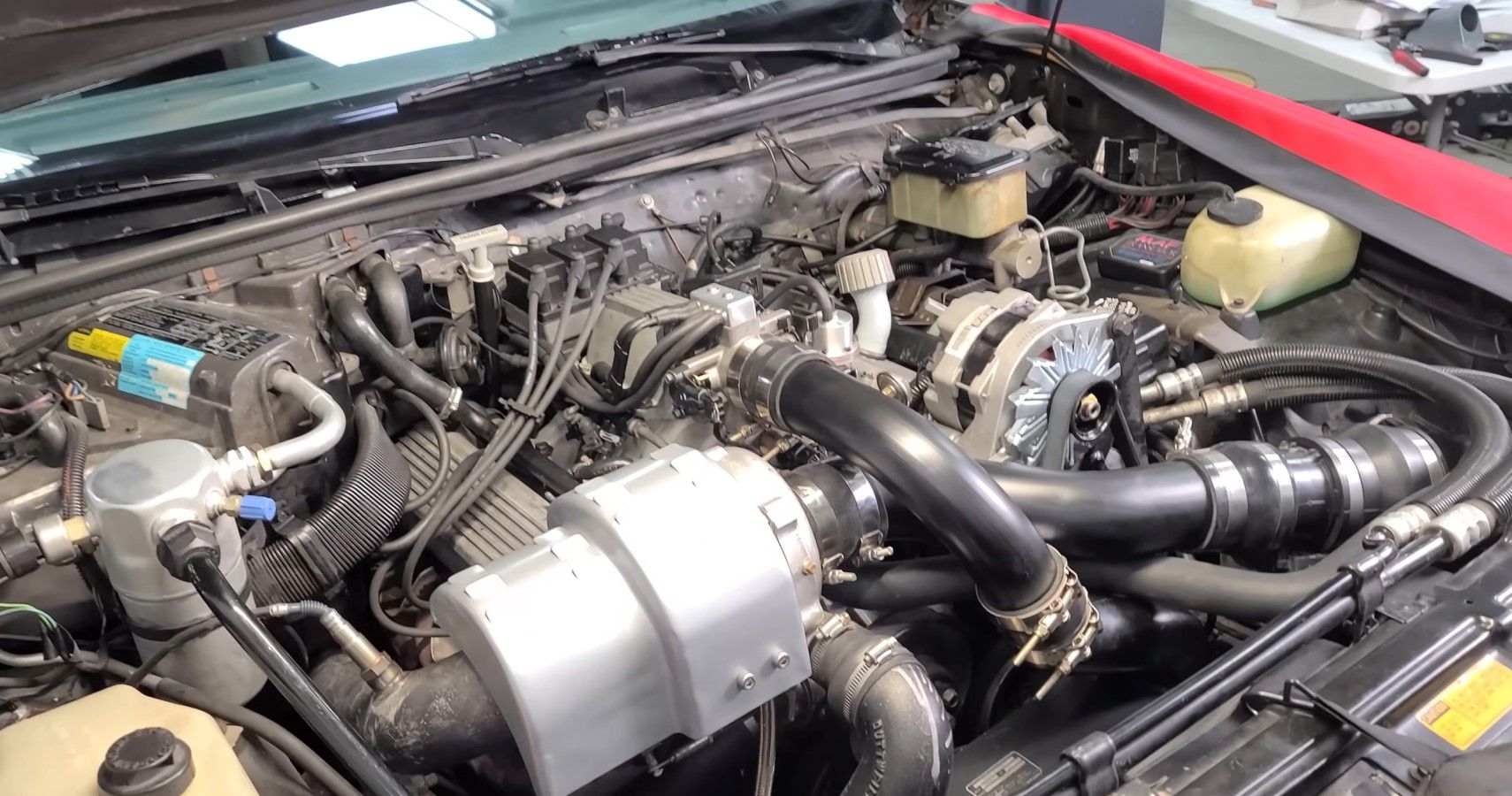 The Buick Grand National GNX can very well be called the Dodge Demon of the 80s! This classic American sports car was, at its prime, quicker than Mustangs, Challengers, Corvettes, and even an iconic Ferrari. Modified Grand National Buicks are a common sight today. But the guys at LegitStreetCars YouTube channel managed to keep up hooked with their hour-long video of modifying a Buick Grand National.
And the reason for that is the use of a table full of old-school custom parts, some of which might be alien to a lot of us. And that's because these were the cool stuff of the 80s sports car tuning culture when there was no laptop in sight! Alex and Peter add more boost to the turbo and heavily modifies the intake manifold.
They also add a slew of cool retro tech, which gives the driver an impressive range of tuning potential. Depressing pedals and twisting screwdrivers is all you need to master the art of 80s tuning. You must watch the below video to see how cool classic tech was.
Related: 10 Cheap Classic American Cars That Look Incredible Modified
1986 Grand National Modified With A Table Of Old-School Parts
Alex shows us around the custom parts that include a custom intake manifold with a cold air induction system, a cooler thermostat, new O2 sensors, 60 pump fuel injectors, an LSI mass airflow sensor, and a slew of controller dials and gauges for the cabin.
But the coolest part of the bunch has to be a MAF translator. This can be defined as the old-school way of remapping a car. The 80s and early 90s were devoid of sophisticated software for tuners to do their magic. And that's where the MAF translator did wonders.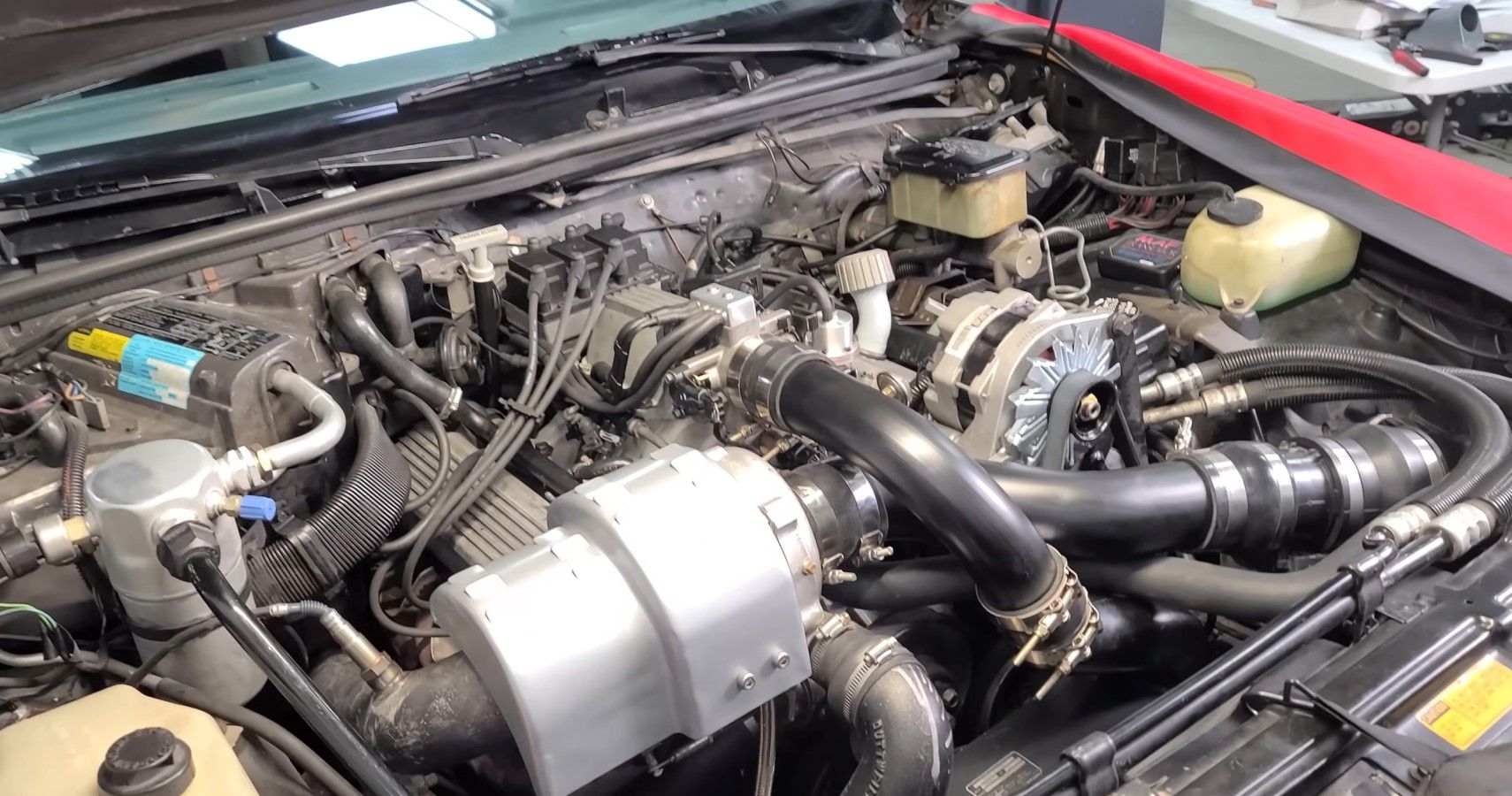 It is a tiny electronic module with physical twisting dials to tweak everything from air, fuel, timing, and boost values. To help this Buick maintain the heat, a cooler thermostat was also added to reduce the intake air temperature threshold from 180 °F to 160 °F. The result? A tiny bump in horsepower.
From older LegitStreetCars videos, we know that this Grand National had been sitting in a storage unit for a long time. And that it already had a built V6 engine. This included forged pistons, ported cylinder heads, and even the EGR ports filled up with aluminum. It also came with a bigger custom Precision turbo with custom plumbing and a custom exhaust system.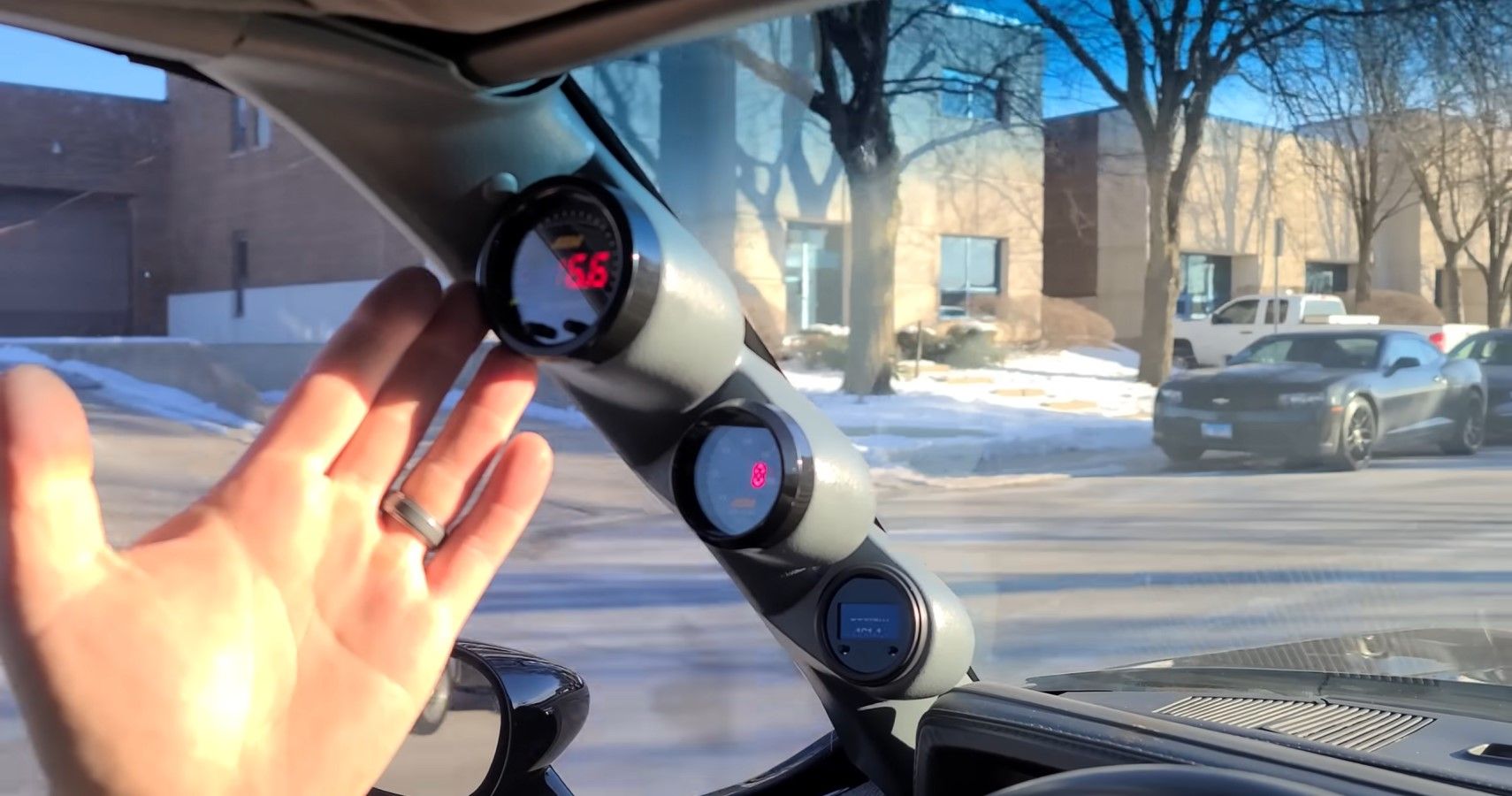 So Alex was actually sorted with the engine for the time being. He and Peter go all out with overhauling the intake manifold and changing a lot of busted O rings. While modifying the intake manifold of this Buick GN, Peter and Alex also ended up tidying things and removing a lot of unwanted wiring. Peter takes care of the electrical and wiring stuff for the cabin. He adds three new gauges – an air-fuel ratio gauge, an AEM Booster Controller gauge, and a Scanmaster G.
This Modified Grand National Can Beat A Ferrari F40 With Ease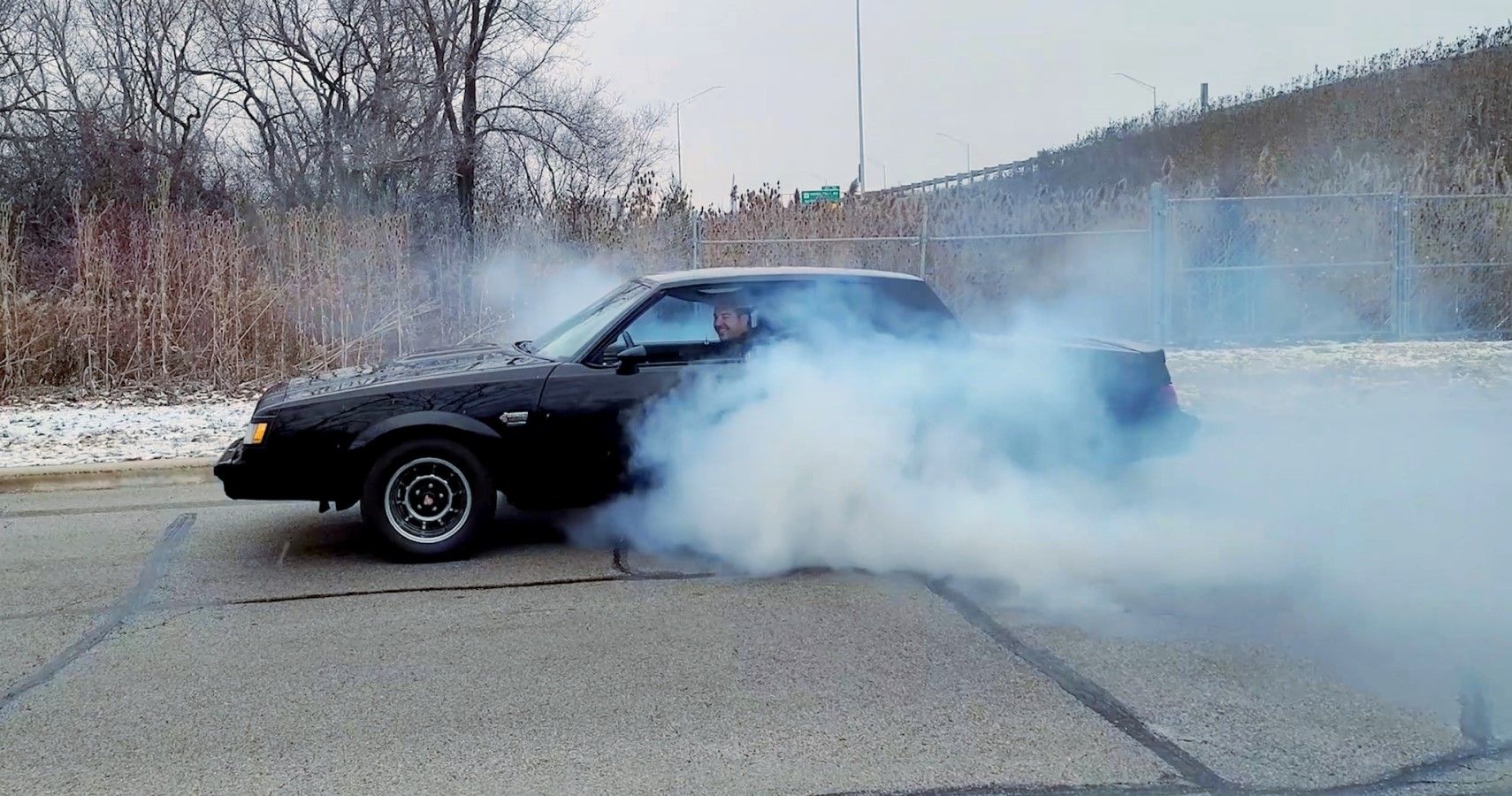 The Buick Grand National is an iconic sports car. Buick shot to fame with the Grand National being quicker than a Ferrari F40. The Buick GNX did 0-60 mph in 4.6 seconds, which was 0.4 seconds quicker than the Ferrari F40's 0-60 mph timing. The Grand National GNX also beat the Ferrari in the quarter-mile run by 0.3 seconds. The only car that was able to challenge the GNX at the time was the Lamborghini Countach.
Now, the stock Buick GNX packed a 3.8-Liter turbocharged V6 that churned out 276 hp and 360 lb-ft of torque "officially" to the rear wheels. Interestingly, Buick downplayed the numbers to not shame its cousin – the Chevy Corvette C4. The dyno numbers hovered at just about 300 horses and 400 lb-ft of torque. And the non-GNX versions were also said to hide the same numbers under the hood!
Alex quotes that his Grand National churns out 235 hp at the crank. And he is confident that after these mods, this black Buick GN will make in the ballpark of 450 hp! That's almost doubling the performance figures without opening up the engine. Forget a Ferrari F40. It can pack the muscle to shame even modern-day sports cars, muscle cars, and certain supercars!
Related: You Can Modify These Cheap American Cars Into Deadly Track Weapons
Tuning This Modified GN Doesn't Require A Laptop
The smallest but greatest part of this modified Grand National Buick is a custom Turbo Tweak Chip. This is a plug-and-play unit that goes behind the ECM. It is as easy as changing the RAM on your PC. With this chip, the turbo sort of gets more capable. It bumps up the injector value to 60 pounds, 16-18 PSI boost pressure, and even 18–20 degrees of timing tweaks. This tiny thing is what helps unleash the Ferrari-rivaling Buick to a whole new level.
The MAF translator and the new turbo chip come together to bring another party trick to the table. Because of the plethora of tweaks for air, fuel, and boost figures, the driver can make a custom map and assign it. And in this case, toggling between various maps is with the clutch of gas pedals. The functioning of these map tunes is similar to how cheat codes on a PlayStation 2 game work! We don't think it gets more "sleeper car" than that!
How Much Is A Buick Grand National Worth Today?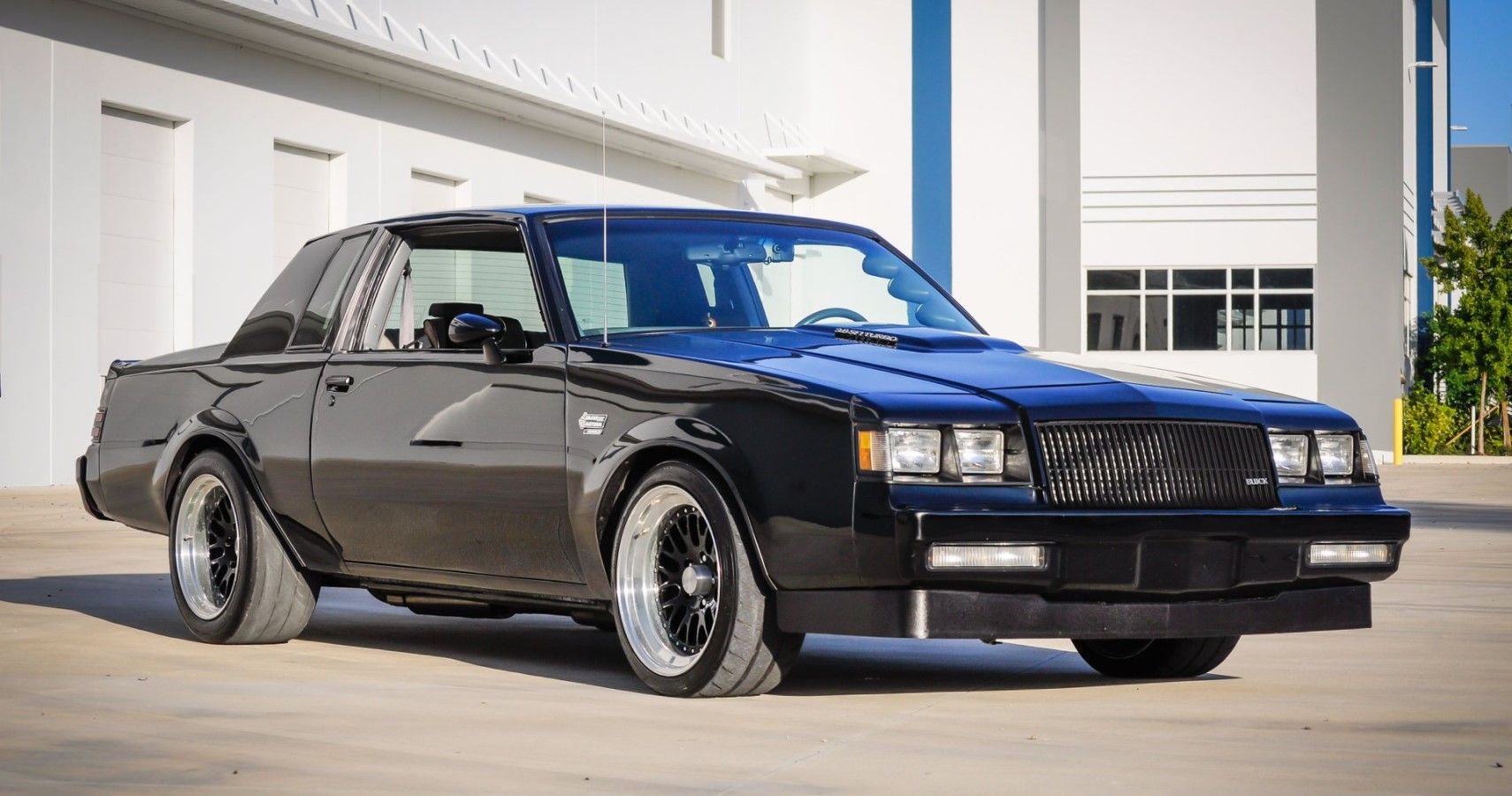 Watching the above video should give you an idea of relatively how simple it is to double the performance of a Buick Grand National. And with cool guys like Alex and Peter and a thriving Grand National community, it will be a breeze getting custom parts.
A used Grand National Buick currently sells for an average of $45,000, and a used Buick GNX (due to its rarity) for a whopping average of $167,000. But LegitStreetCars showed us that a standard GN is enough to make an 80s Ferrari killer!