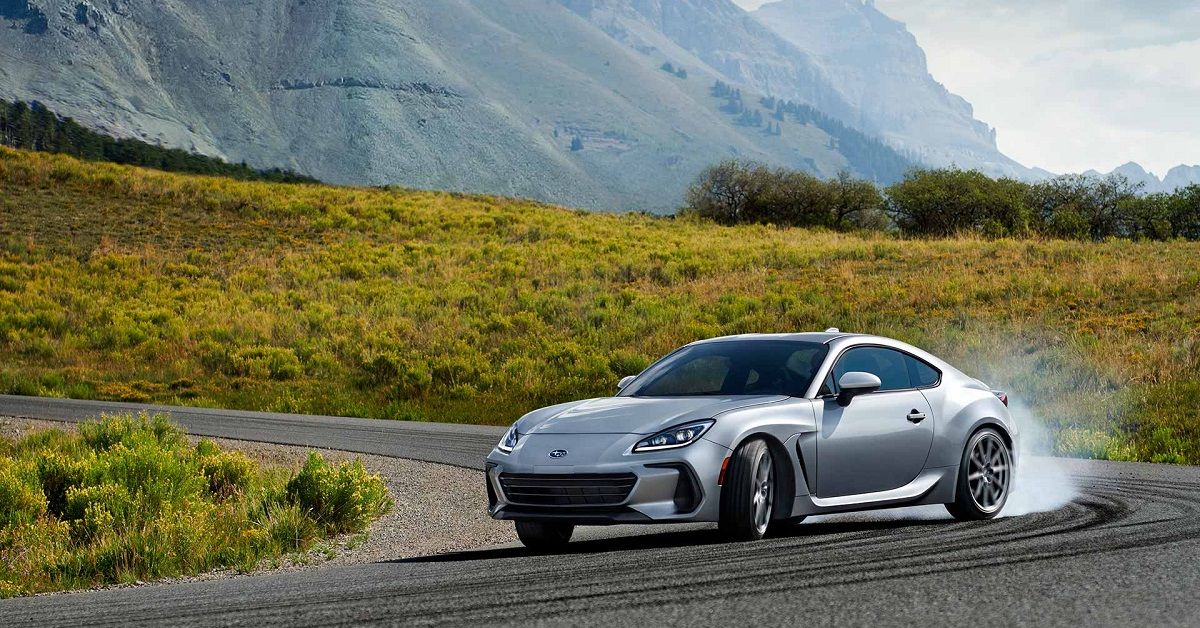 Ask any gearhead to name their dream car, and their answer will almost certainly be a sports car. Sports cars have always belonged to the upper echelon of the automotive industry, and as a result, they're typically priced higher than other types of vehicles. The prices some sports cars command will send beginner drivers running for the hills.
RELATED: The Most Expensive Cars You Can Buy Right Now
Thankfully, not all sports cars have to break the bank. There are plenty of sports cars that beginners working with a tight budget can easily afford, particularly the older, second-hand models. Scroll down to discover ten amazing used sports cars that are guaranteed to give beginners pure, unadulterated joy every time they get behind the wheel.
10


Mazda MX-5 Miata NB
Let's kick off the list with the best-selling two-seater sports car of all time — the iconic Mazda MX-5 Miata. This cute little sports car is undoubtedly one of the greatest Japanese cars ever built, loved for its excellent driving dynamics and low price compared to European options.
The MX-5 is based on a Japanese design philosophy known as Jinba Ittai, which prioritizes driving feel over power and speed. This means that, even though the MX-5 NB can only achieve a top speed of 130 mph, it's still one of the most fun-to-drive sports cars money can buy.
9


Porsche Boxster 986
The '90s saw a massive shift in the sports car market. Japanese manufacturers introduced cheap sports cars like the aforementioned Mazda MX-5 Miata, showing gearheads that sports cars could cost a lot less than the Lamborghinis and Ferraris of the day. Seeing this trend, Porsche decided to develop a new entry-level sports car, resulting in the Boxster.
The first-generation Boxster was powered by a 2.7-liter flat-six engine cranking out 217 hp and 192 lb-ft of torque. This is a lot less power than the 911 of the day had, but what made the Boxster such a winner is its mid-engined layout. The weight distribution is more balanced, which means even newbies can handle the Boxster comfortably.
8


Chevrolet Corvette C5
The fifth-generation Corvette, produced from 1997 to 2004, was one of the best American sports cars of its day. It had a sleek design and had plenty of power regardless of the trim. Even the base model had a 5.7-liter V8 with 345 hp on tap, enough to give it a 0-60 mph time of 4.7 seconds and a top speed of 175 mph.
RELATED: 5 Worst Corvettes Ever Made (5 Worth Every Penny)
The best part is the price. Chevrolet produced around 250,000 C5 Corvettes over its seven-year production run, which means finding a cheap one in great shape is fairly easy.​​​​​​​
7


Mazda RX-8
Mazda has proven over the years that it knows how to make a proper sports car. All you have to do is look at icons like the MX-5 Miata and the RX-7. Although the RX-8 is nowhere near as revered as the RX-7 or the MX-5, it's still a superb sports car with a great design.​​​​​​​
The only reason why the RX-8 gets so much hate is its engine. Unlike the turbocharged RX-7, the RX-8 is powered by a naturally aspirated 1.3-liter Wankel Rotary engine producing just 237 hp. 0-60 takes more than 7 seconds, which is too slow for seasoned gearheads. However, for a beginner, it's more than enough.​​​​​​​ Just make sure to save some money for maintenance as well.
6


2012 Subaru BRZ
Introduced in 2012, the BRZ is an outstanding sports car developed out of a collaboration between Toyota and Subaru. This car has everything a beginner could ever need in a sports car — a beautiful design, excellent overall performance, and an attractive price.​​​​​​​
The BRZ is not particularly fast, as it takes 7.6 seconds to go from 0 to 60 mph. However, since it's super light, it feels fast and will go around corners effortlessly. The best thing about the BRZ is its price. New BRZs start from under $30,000, while used ones cost less than half that.​​​​​​​
5


Audi TT Mk1
Audi first announced the TT at the 1995 Frankfurt Motor Show and produced the first models three years later. Thanks to its relatively low price, the TT is one of the most popular Audis ever, which is why it's still in production today. However, you don't need to splurge on the latest model, as the first-generation TTs can still deliver a lot of fun behind the wheel.​​​​​​​
The TT is somewhat of a more sensible beginner sports car, as it offers an easy-going driving experience, a decent amount of standard tech, two rear seats, and a practical boot.​​​​​​​
4


Porsche 944
Front-engined Porsches typically don't get as much love as their rear-engined siblings. The 944 is a perfect example of that, as its current prices don't reflect just how awesome it was.​​​​​​​
RELATED: 10 Fastest Cars Featuring Pop-Up Headlights
When the 944 launched in 1983, it caused a stir in the sports car market. It had a great design featuring the ever-popular pop-up headlights and was powered by a 2.5-liter inline-four with up to 163 hp on tap. The true value of the 944 was in its responsive handling and precision driving, even though it was front-engined.​​​​​​​
3


Mitsubishi 3000GT
Japanese automakers were dominating the sports car market in the '90s with their affordable options. Toyota introduced an updated Supra, Honda introduced the fabled NSX, Mazda introduced the last RX-7 as well as the Miata, and Mitsubishi built the 3000GT.​​​​​​​
The 3000GT — also known as the GTO in Japan or the Dodge Stealth in the US — was a front-engined, AWD sports car with a 222 hp V6 under the hood. This fantastic car was well ahead of its time, as it had advanced technologies like four-wheel steering, electronically controlled suspension, and active aerodynamics.​​​​​​​
2


Toyota MR2 MK2
Toyota discontinued the MR2's production run in 2007, which is a shame, considering how great it was to drive. Though the MR2 lived in the Miata's shadow throughout its life, it's still one of the best Japanese sports cars, thanks to its winning formula of two seats, a mid-engined layout, and rear-wheel-drive.​​​​​​​
The MR2 MK2 is light, agile, and offers excellent performance thanks to a 2.0-liter turbocharged inline-four engine producing 200 hp and 200 lb-ft of torque. The mid-engined layout improves weight distribution and lowers the center of gravity, giving the MR2 MK2 excellent handling.​​​​​​​
1


2002 BMW Z3
Just like other European manufacturers in the '90s, BMW needed a new entry-level sports car to take on the growing number of cheap Japanese sports cars. So, after half a decade of development, BMW unveiled the Z3 in 1996 in roadster and coupe body styles.​​​​​​​
​​​​​​​
The Z3 was powered by various four-cylinder and six-cylinder engines, with the most powerful M models producing up to 315 hp and 251 lb-ft of torque. The Z3 was the first mass-produced Z Series car, which explains why it's much cheaper than its Z siblings.
10 Cheap Sports Cars That Will Make You Feel Like A Million Bucks
Sports cars may have a reputation for being expensive, but these affordable models will give any driver that sporty experience.
Read Next
About The Author