The World's First Modified 2021 Countach Has A Paint Job Unlike Any Other Lamborghini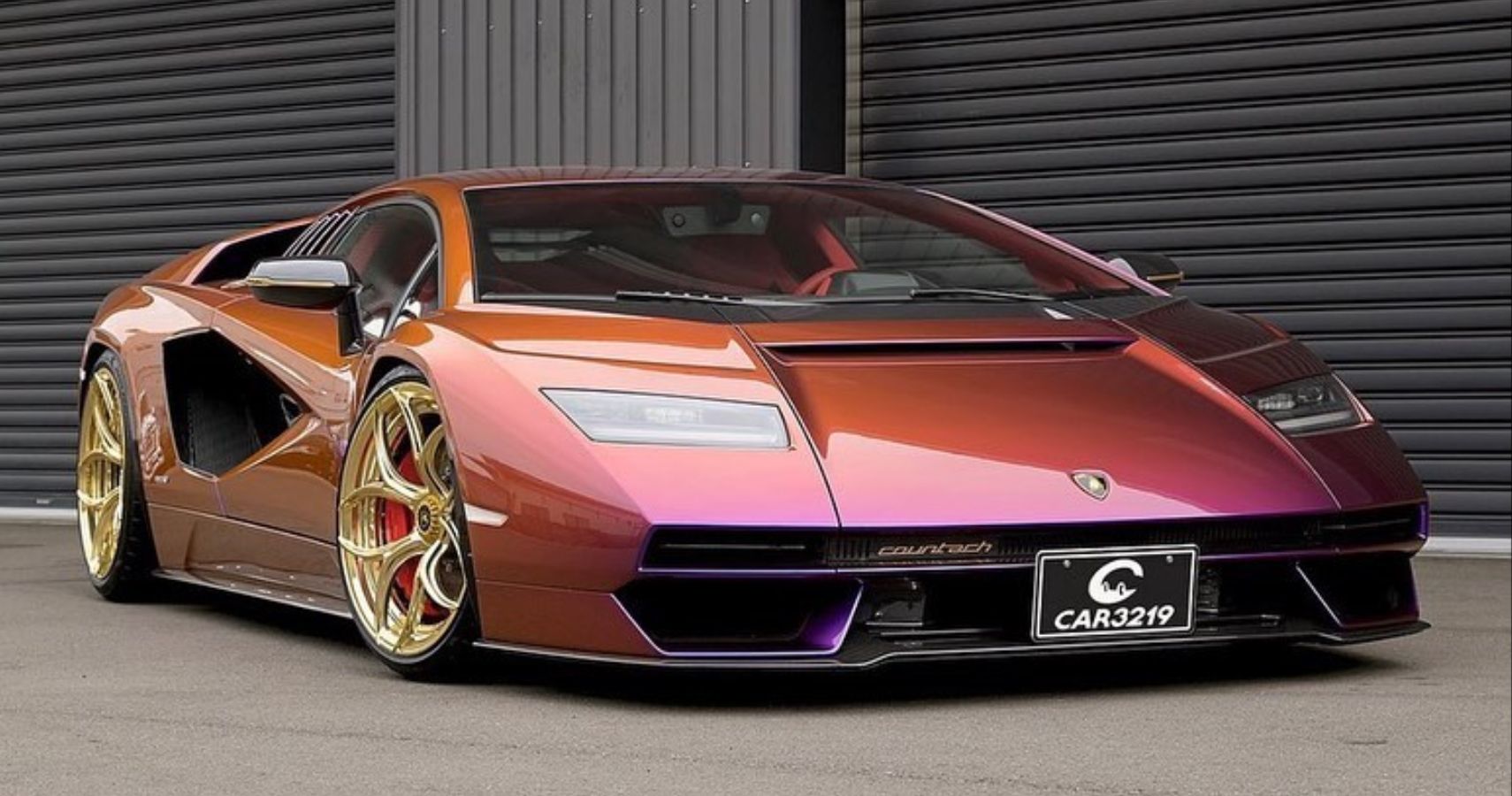 ANKRY Wheels have given this 2021 Lamborghini Countach a bit of a makeover, although its wild paint scheme actually came from Lamborghini themselves.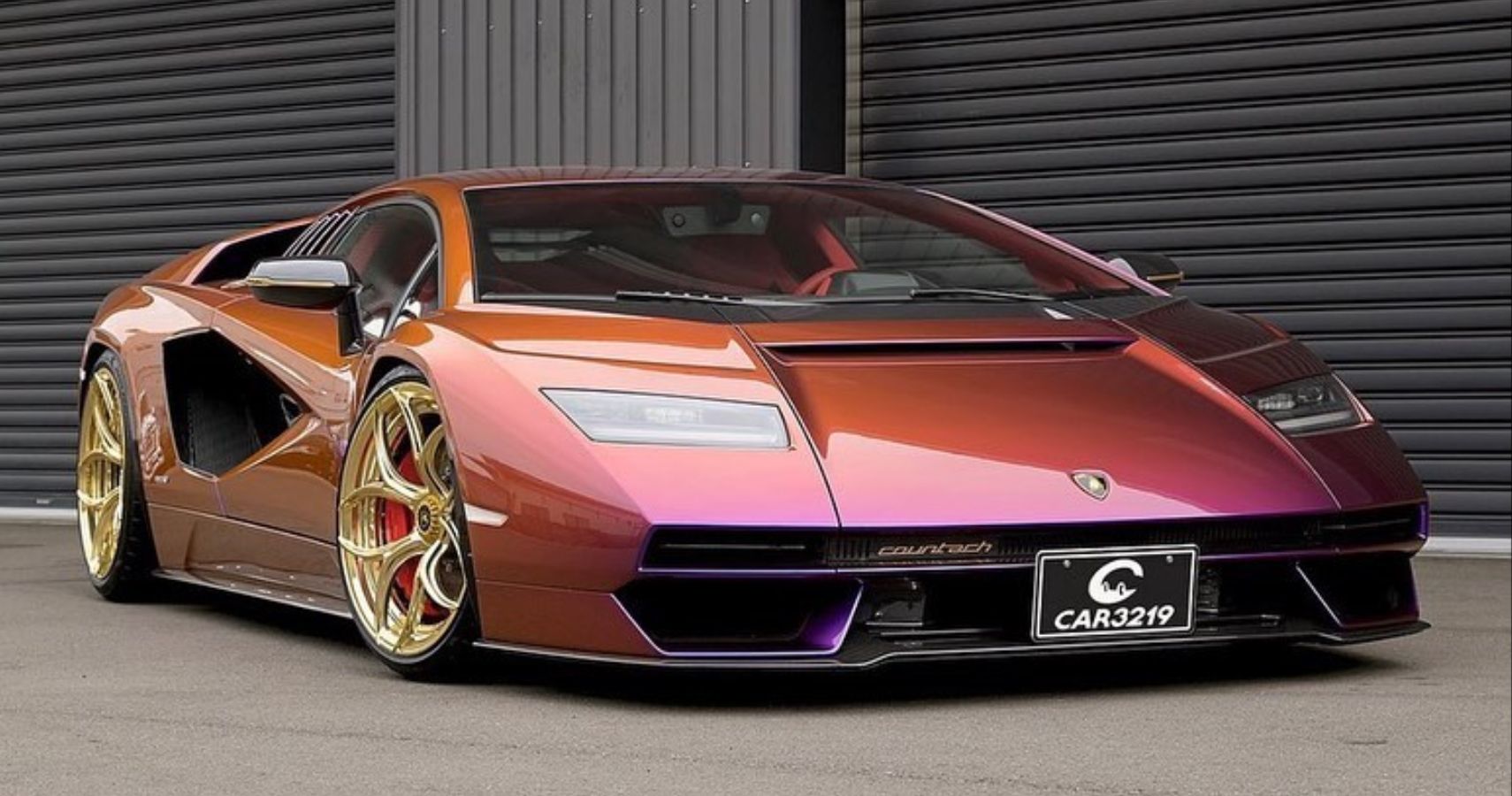 When Lamborghini took the covers off their new, 2021 Countach, some people weren't overly keen. Some thought the company hadn't produced a dramatic enough looking car. However, that might change with this, the world's first modified example of the Countach LPI 800-4 thanks to ANKRY Wheels. We aren't sure what is more surprising. The fact that it hasn't taken long to modify a new Countach, or the fact that someone thought modifying one was a good idea. Whatever your taste, this car is certainly dramatic.
It's probably not a surprise that so far, this is the only modified example of the 2021 Countach. This new edition of the iconic Lamborghini is of course limited to a very low number of just 112 cars. So to many, the idea of modifying it might take something away from that exclusivity. Not to mention affect the resale value. But the owner of this particular Countach certainly doesn't care about that. Now only is this Lamborghini lowered spectacularly, but it sports the most outrageous finish on the body. And yet this finish isn't even part of the aftermarket modifications!
RELATED: Why This Modern Lamborghini Countach Render Is Better Than The Real Supercar
A Double Take Is Needed With The Outrageous Factory Finish On The Countach
You certainly need a double take when looking at the finish on this particular Countach. This spectacular Countach comes in a factory-applied Blu Hal paint job. Yes, you read that correctly. This is not an aftermarket finish. It's a finish very similar to that seen on some examples of the TVR Tuscans, which came in a rather outlandish ChromaFlair. Maybe the owner of this Countach was a big fan of TVRs? Or perhaps they had seen what some Nissan Skylines would come in back in the day.
Either way, this Countach looks absolutely spectacular. It's got a bit of JDM infused into it while also reminding us of some of the craziest British sports cars. And it is probably the only Countach in the world in this color scheme. The modifications to it though only serve to make it an even crazier machine. The Countach we see here lives in Japan, which could explain the choice of color for the car. The modifications done to it are light and reversible, which is one bonus for if the car was ever resold. ANKRY Wheels have provided some of the modifications here as well.
New Wheels Make The Countach Even More Outlandish Than As Standard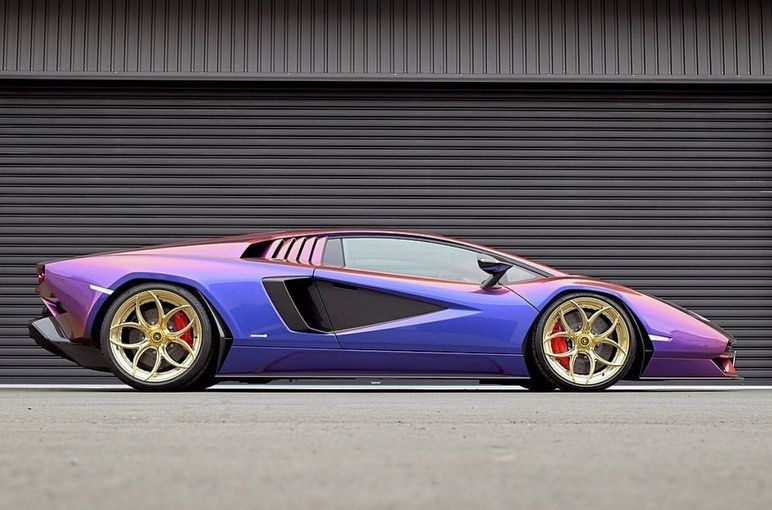 ANKRY have provided wheels that make this outlandish Countach even more crazy. What they have on the car are X Series wheels, that are now called S2-X0. A polished gold finish from them immediately grabs the eye, making them look spectacular in ever way imaginable. What makes the wheels even cooler are the red brake calipers we see behind them. It's a small and somewhat subtle upgrade, but it goes a long way in complimenting those gold wheels. And there is more to the Lamborghini too.
As you might be able to deduce from the images, this Countach is now lowered. Not with an air suspension kit as that would be harder to remove. The Countach just has a static lowering kit, which means it wouldn't be too difficult to raise the car back up again. That should help if it ever comes to selling the car on again one day. If the changes were permanent, selling the Countach would be a trickier task. Although if you own a car like this, why would you really want to sell it? You own a Lamborghini of course.
This Is The Wildest New Lamborghini Countach In The World Right Now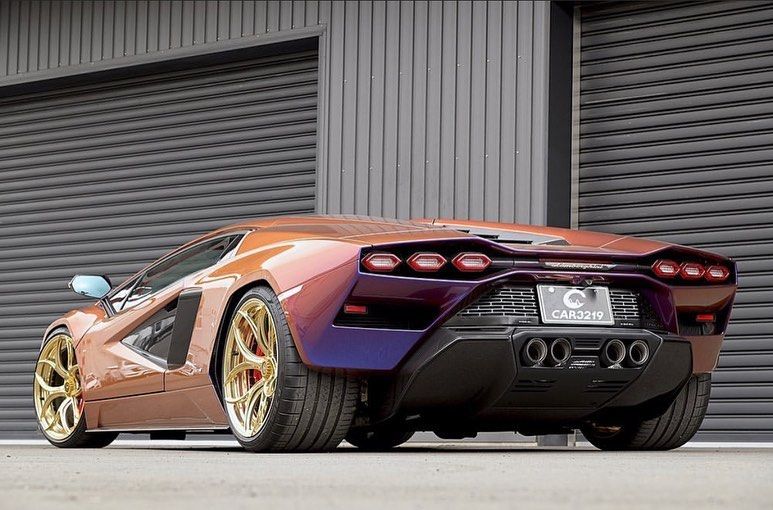 It is probably fair to say that this particular Countach is the wildest in the world at the moment. The combination of the crazy paint, the mad wheel design and the lowering of the car make it something extra special. That might be how we should look at this car. Some purists might hate the mods that have taken place here. But we think these mods might actually enhance the overall exclusivity of this Countach. That is until someone sees this and decides to modify one just like this.
RELATED: This Digital Widebody Lamborghini Countach Is Ready To Challenge Modern Exotics
Why Lamborghini Won't Mind These Simple Modifications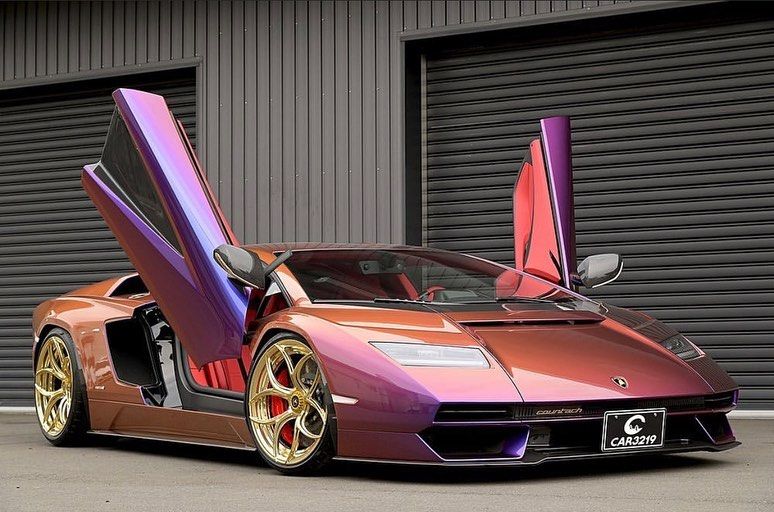 While a company like Ferrari might not like these modifications, a company like Lamborghini probably doesn't care that much at all. They had the audacity to actually put the car in this paint scheme when it left the factory! We couldn't see Ferrari ever approving of a paint scheme like this. At least not in public. What do you think of the paint scheme? It's clearly not to everyone's taste, nor are the other modifications. But it's great to see that someone's personal flair has made it onto one of these new supercars. That alone makes it even more special and crazier than what the original looks like.
Source: ANKRY Wheels