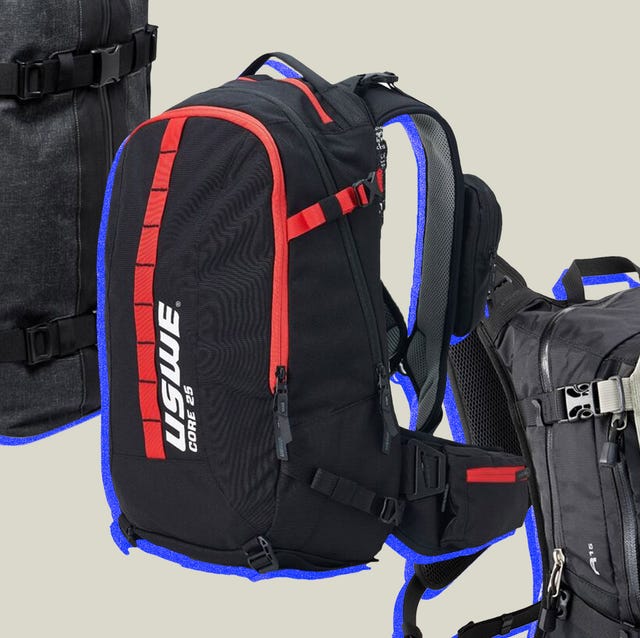 Courtesy
By their very nature, Motorcycle backpacks have to be Swiss Army knives. They have to be versatile, able to carry, say, a change to street clothing once you arrive at your destination, perhaps function like a hydration backpack for the sweaty work of riding off-road, and if you're a commuter, probably have to be large enough to carry your helmet and hold more than a Clif Bar and a multi-tool.
We should also mention fit because a good moto backpack must hug your body. The last thing you need while riding is fighting the inertia of an angry Chihuahua on your spine while also weaving through traffic or launching air in the dirt.
In our experience, the best motorcycle backpack actually may be two separate packs: a big gun that can do double duty as a tail bag and a smaller model that will work for cross-town sprints. Still, everyone has their own wants and needs, so feel free to peruse these options and see what's available.
Here's a guide to the best motorcycle backpacks you can buy in 2022, whatever your style and budget.
What to Look for in a Motorcycle Backpack
Make Sure It's a Motorcycle Backpack: Motorcycle backpacks differ from everyday backpacks. They are designed to distribute weight evenly with additional straps, reduce drag while riding, stick securely to the body to reduce injury potential and typically come with additional padding.

Are motorcycle backpacks safe? If designed and used correctly, yes. Motorcycle backpacks stick close to the body, reducing the chances of a bag catching, snagging or moving and causing injury during a fall. And typically they include additional back padding to help protect your spine on impact. Don't carry items that are hard and sharp if they can be avoided. Many motorcycle backpacks also have reflective features to enhance your visibility to other riders and drivers.
Waterproofing: Motorcycle backpacks are typically designed to be more durable and keep the bag's contents safe from water and dust. But remember that being water-resistant does not mean waterproof. And even if a bag is made from waterproof material, its seams can be a vulnerable point.
(Note: some items may be temporarily out of stock.)
Advertisement – Continue Reading Below
A Stylish Motorcycle Backpack
Burly
Burly Voyager Back Pack
Best Motorcycle Backpack on a Budget
Kriega
Kriega R15 Backpack
The Best All-Around Motorcycle Backpack
USWE Core 25 Daypack
The Best Motorcycle Backpack for Large Loads
Nelson Rigg
Nelson Rigg Hurricane 2.0 Backpack
The Best Motorcycle Backpack for Touring
Klim
Klim Tek Pak
The Best Motorcycle Backpack for ADV Riders
Kriega
Kriega Trail18 Adventure Backpack
The Best Motorcycle Backpack for Hiking
USWE
USWE Raw 12 Backpack With 3L Hydration Bladder
A Great Backpack for MX Riders
Sedici
Sedici Acqua Hydration Backpack
Velomacchi
Velomacchi Hybrid Duffel Pack 50L
More Motorcycle Buying Guides
Advertisement – Continue Reading Below