Prince Harry Had an 'Almost Identical Wry Smile' to Princess Diana's 'Panorama' Smile in 'Spare' Interviews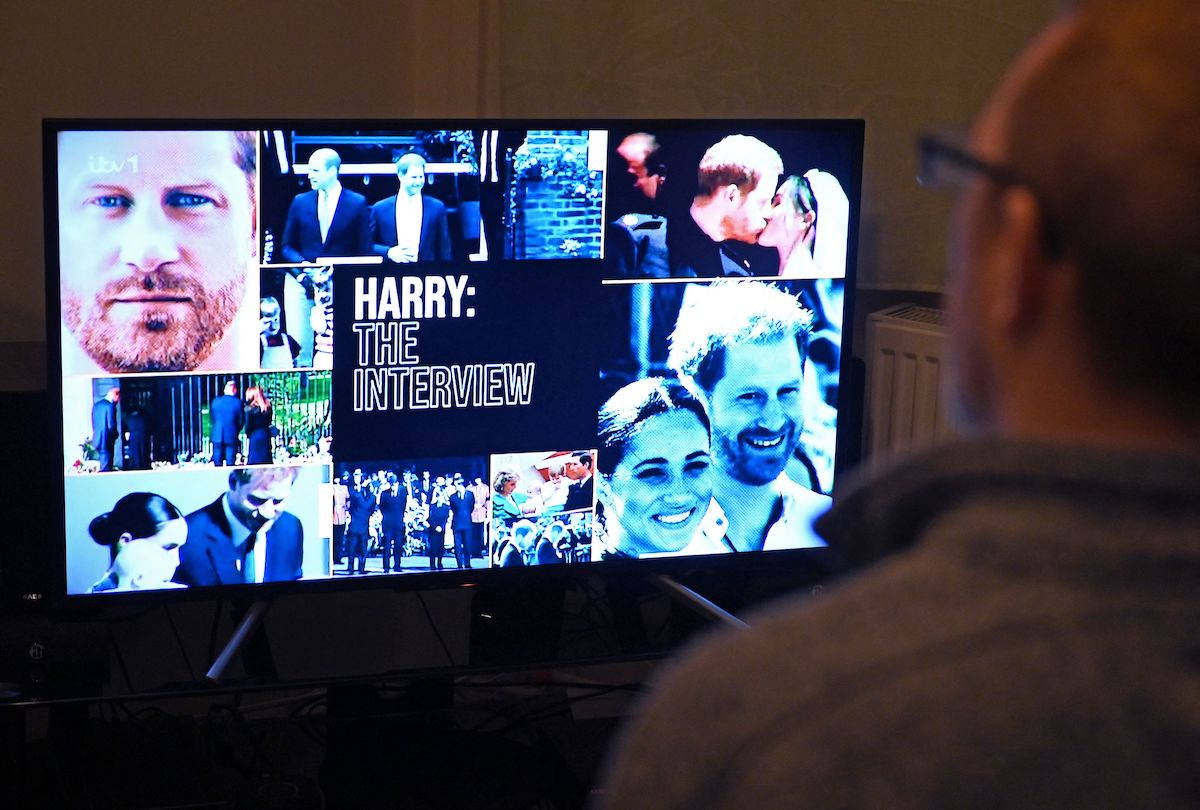 Prince Harry smile looked like Princess Diana's in Spare interviews, according to a body language expert. Ahead, how the Duke of Sussex's smile mirrored the same one his late mother sported in her 1995 BBC Panorama interview.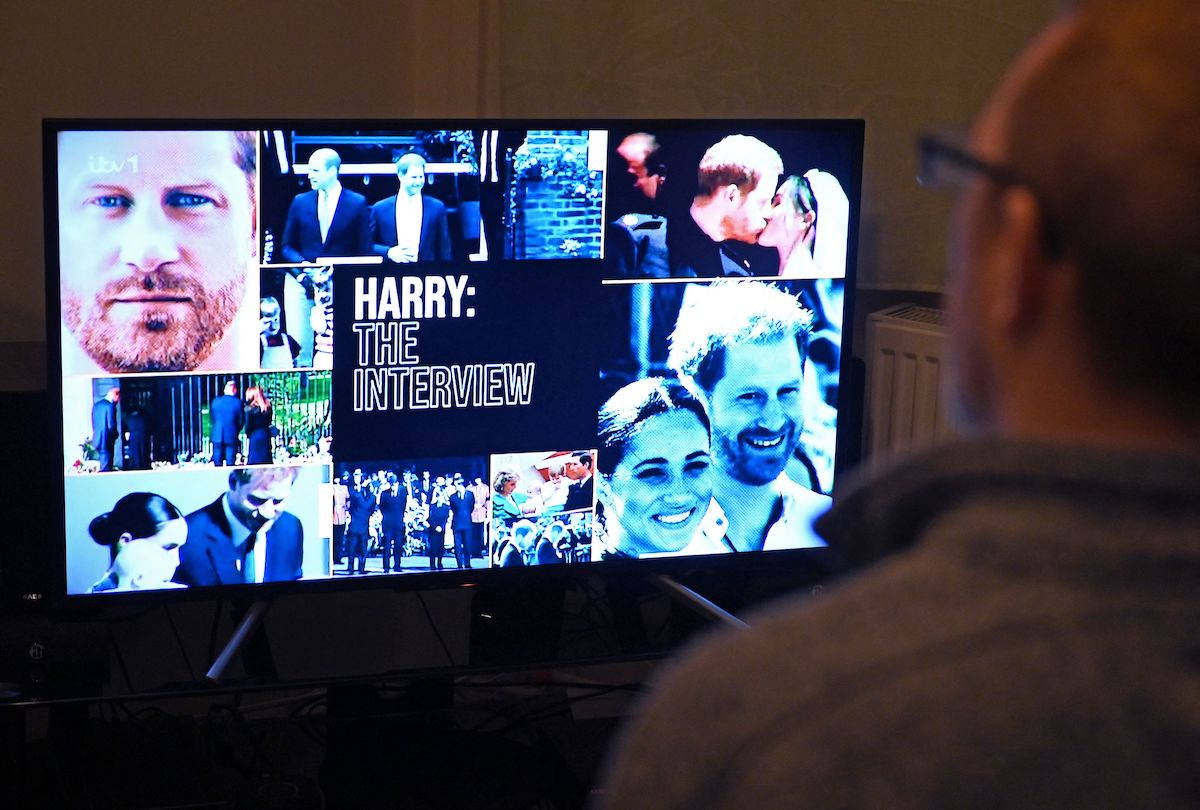 In a round of TV interviews, the Duke of Sussex sat down for a number of conversations to promote the release of his memoir, Spare. The first to air was a wide-ranging two-hour interview on Jan. 8 for the U.K.'s ITV. Harry spoke with his longtime friend and journalist Tom Bradby. 
A 60 Minutes interview on CBS with Anderson followed on Jan. 8. Other Spare interviews have included a chat with Good Morning America co-host Michael Strahan as well as a Jan. 10 guest spot on The Late Show with Stephen Colbert. 
Prince Harry's 'wry smile' in ITV interview looked 'almost identical' to Princess Diana's 'Panorama' smile, body language expert says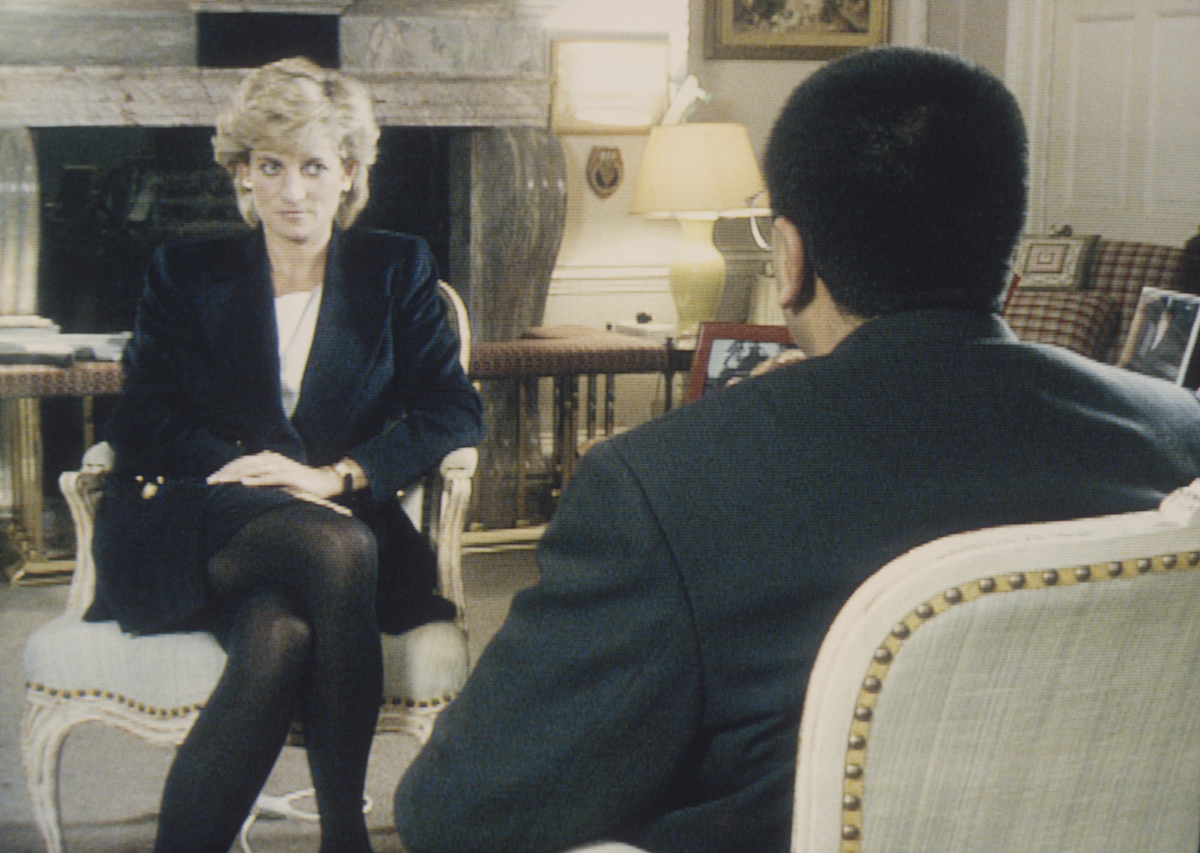 Body language expert Judi James noticed similarities in Harry's facial expressions during his Jan. 8 CBS and ITV interviews ahead of Spare's release. Not only did Harry echo Diana's movements in her 1995 BBC Panorama interview, but he also appeared to sport her smile. 
"When Diana got to some of the most tragic parts of her story she would dip her head," James said (via The U.S. Sun). She'd also "increase her eye contact and perform an asymmetric, mirthless smile that involved one side of her mouth being hiked up into a wry smile to suggest resignation and stoicism." 
Jame continued, saying Harry had a very similar smile on his face when he discussed his fear of losing Meghan Markle with Bradby.
"When Harry spoke of his fear of losing Meghan, he says, 'I don't want to be a single dad,' looking away before looking back at Tom [Bradby] with an almost identical wry smile and small ironic laugh," James said. 
Harry recalled recreating Diana's drive through the Pont de l'Alma tunnel in 'Spare'
In addition to Spare TV interviews, Harry shared in his memoir that once, on a 2007 visit to Paris, France, he visited the site of Diana's death. More than that, he recreated the car crash that killed his mother and two others a decade earlier. 
He wrote in Spare, out everywhere as of Jan. 10, he'd been invited to Paris for the 2007 Rugby World Cup semi-final (via CNN). He'd been given a driver, and on his first night in Paris, he requested they go to the tunnel. 
Additionally, Harry asked the driver to go 65 miles per hour, "the exact speed Mummy's car had supposedly been driving, according to police, at the time of the crash."
"I'd always imagined the tunnel as some treacherous passageway, inherently dangerous, but it was just a short, simple, no-frills tunnel," he wrote, adding there was "no reason anyone should ever die inside it."
Harry went through the tunnel for a second time, calling the entire experience "a very bad idea." 
"I'd had plenty of bad ideas in my twenty-three years, but this one was uniquely ill-conceived. I'd told myself that I wanted closure, but I didn't really. Deep down, I'd hoped to feel in that tunnel what I'd felt when JLP [Jamie Lowther Pinkerton, former private secretary to Harry and Prince William] gave me the police files—disbelief. Doubt. Instead, that was the night all doubt fell away," Harry said. 
He thought retracing Diana's route through the tunnel would end his "decade of unrelenting pain," if only temporarily. "Instead, it brought on the start of Pain, Part Deux." 
Showbiz Cheat Sheet acknowledges conditions and cultures can impact body language and is sensitive to all backgrounds.