Here's Why This Honda Is Considered One Of The Most Reliable Motorcycles Around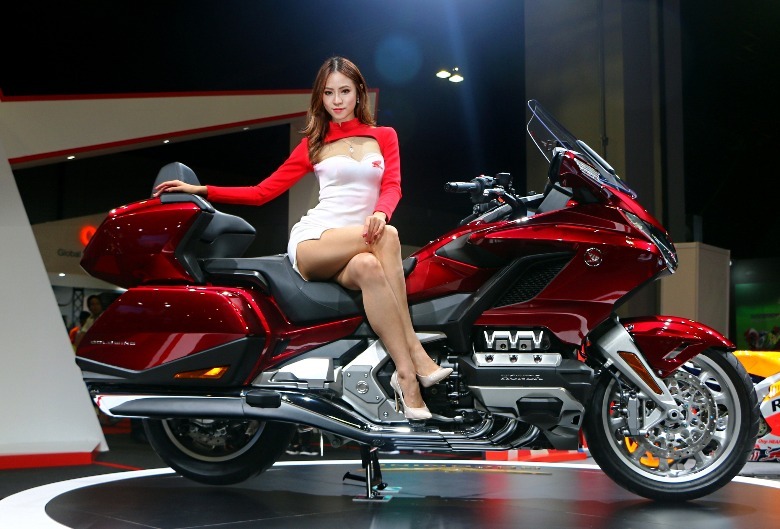 Honda didn't just set out to build a flagship touring motorcycle. Instead, the company assembled a dedicated R&D team in 1972 with one goal: To make the next Honda flagship bike. 
Led by Shoichiro Irimajiri and his wealth of knowledge in designing racing engines for motorcycles, as well as Honda's F1 team, the Honda Gold Wing appeared in 1975 as the first water-cooled four-stroke production motorcycle. Although the Gold Wing is famous for its flat-six engine, the first-gen Gold Wing had a shaft-driven flat-four, and it wasn't until 1987 that the Gold Wing gained a flat-six powerplant.
Honda's obsessive approach to engineering is more evident in the current sixth-gen Gold Wing that debuted in 2018. In a review by Motorcycle News, the new Gold Wing is "light years ahead" of the previous fifth-gen variant with its class-leading comfort, smoothness, handling, and driving fun. It has a revolutionary front double-wishbone suspension, a lighter twin-spar chassis, an available dual-clutch automatic gearbox with an innovative "Walking Mode," and a lightweight 1833 cc flat-six engine with four valves per cylinder.