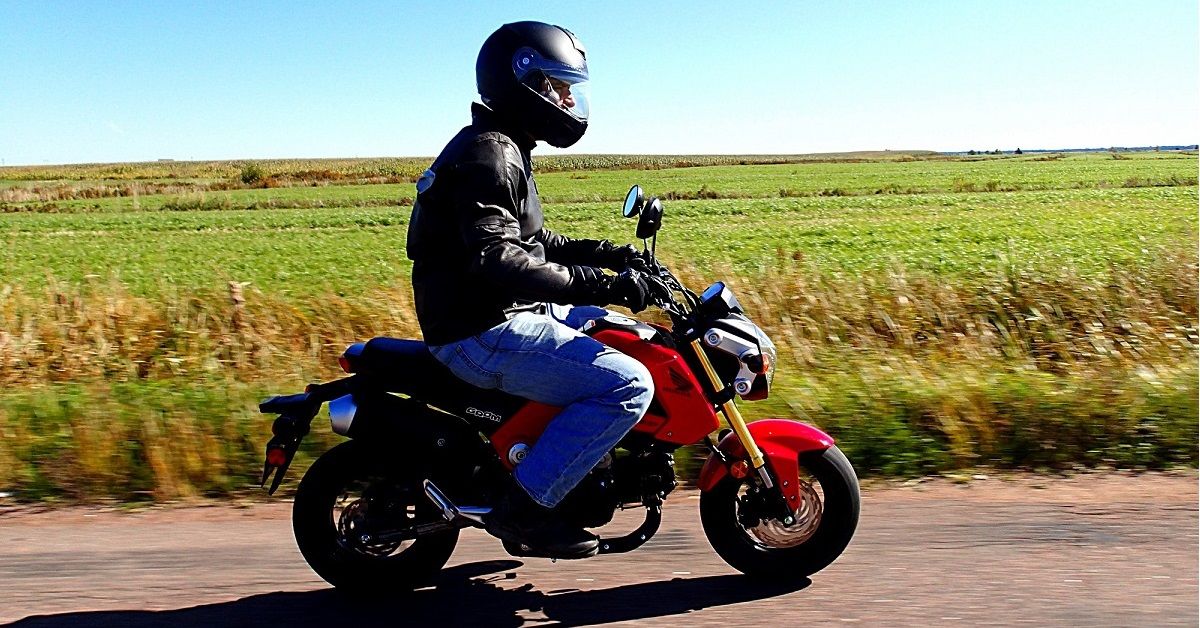 The Honda Grom caught executives by surprise with its popularity. When it first hit sales floors in 2013, dealerships were almost immediately depleted of stock and everyone kept checking back several times a week. Wait lists were created and higher-price offers were made all in an attempt to own a Honda Grom. Its cheap price, notably high fuel economy, user-friendliness, easy maintenance, and light weight have all contributed to making the Honda Grom a highly-desirable motorbike among all demographics. Further, people are surprised at both the ease of handling through city streets and the bike's ability to keep up with certain full-size motorcycles. The bike's popularity continues to this day, experiencing several updates.
Related: Here's Why The Honda VFR1200F Was Ahead Of Its Time
Sold Out Quickly
Dealerships had massive trouble keeping the Honda Grom in stock upon its arrival in 2013. Reminiscent of Beach Boys' lyrics of "It's not a big motorcycle, just a groovy little motorbike," the Honda Grom derives its name from "grommet," a term often used to describe a novice surfer. Overseas, the bike is referred to as an " MSX125," but a lawnmower already took that name in America, so Honda got creative.
Sales have gone through the roof upon the bike's debut, with stock being nearly depleted soon after it was shipped. Dealers reported wait lists of up to 40 people per location, with many on those lists offering more than the asking price of $3,000 in a futile attempt to move up the list. People have been checking in with dealerships up to three times a week for any updates, and many units are even still on order.
The Honda Grom is street-legal and aims to expand Honda's motorcyclist customer base and diversify its demographics, as evidenced by the launch (and subsequent success) of the CB500 series. Honda wants its riders to be female, young, minority, and novice, all in an attempt to shed the dated image of "only experienced white males" riding motorcycles. The Honda Grom seems to have finally achieved that, as no one demographic is a majority among those who wish to obtain this motorbike. Used models even sold on Amazon or eBay for 50% more than a new model because they were that low in stock.
Powerful Little Minibike
The Honda Grom may look like a minibike, but it has power compared to that of weaker full-size motorcycles. Further, it rides like a Honda CT90, MiniTrail, or Trail 90, but in a much smaller size, dimensions, and ratios.
It can zip through city streets with efficiency and ease, and it also has disc brakes and a four-speed manual transmission, all while powered by a 125cc motor. Its dry weight is only 225 pounds, which is incredibly light for any kind of minibike, even a smaller one.
Because the Honda Grom can drive with lightweight, it can achieve faster speed, even enough to keep up with some of the slower full-size motorcycles that Honda makes. On top of that, its fuel economy is quite notable at 100 MPG, a claim few bikes can make. It's also easy to park, and it costs half of what Honda normally charges for its larger 300cc Forza scooter.
Related: This Is Why The CRF450R Is One Of The Best Honda Dirt Bikes Ever Built
Multiple Appealing Factors
Several factors, such as price, user-friendly control, and stability, and economic efficiency, make this bike popular among motorcyclists. As mentioned before, the Honda Grom gets 100 MPG. What most people don't know is that the Grom only has a 1.45-gallon fuel tank. Another factor that makes this bike beginner-friendly is the low seat height, coming in at 29.7 inches, which makes putting a foot down very easy and puts legs around the fuel tank and a large portion of the main body, resulting in the rider feeling a sense of control and stability as they ride. However, all that said, a few of the downsides of the Honda Grom are the lack of storage space, which had to be sacrificed in order to achieve a more compact size. It is also not ideal for any highway riding or work commute because its top speed is lower than what most riders would travel on the interstate. Also, don't count on any legal loopholes- the Grom's manual transmission and engine over 50cc mean anyone riding it needs a motorcycle license to operate it, complete with registration and insurance.
Good Specs
The specs of the Honda Grom are impressive for its size. Its four-speed transmission redirects power to the rear wheel and an air-cooled, fuel-injected, single-cylinder engine gives it power. Further, its engine displacement is 125 cc and comes in various colors, including blue, red, green, or orange. The bike can also go fast, and can even keep up with other motorcycles, but it can't go more than 55-58 MPH, so all its speeds are road-legal and make the likelihood of a fatal or serious crash very low.
Sources: latimes.com, motorcyclelegalfoundation.com, motorbiscuit.com, quora.com, bloomberg.com,
Next: Here's What A 1970s Honda Gold Wing Costs Today
Here's Everything we Know About The New Bowler
It gets all the expected added Rally Raid kit, which includes a racing steering wheel, sports exhaust, and bespoke Fox shocks.
Read Next
About The Author