5 Reasons Why You Should Buy A New Motorcycle (And 5 Why Buying Used Is Better)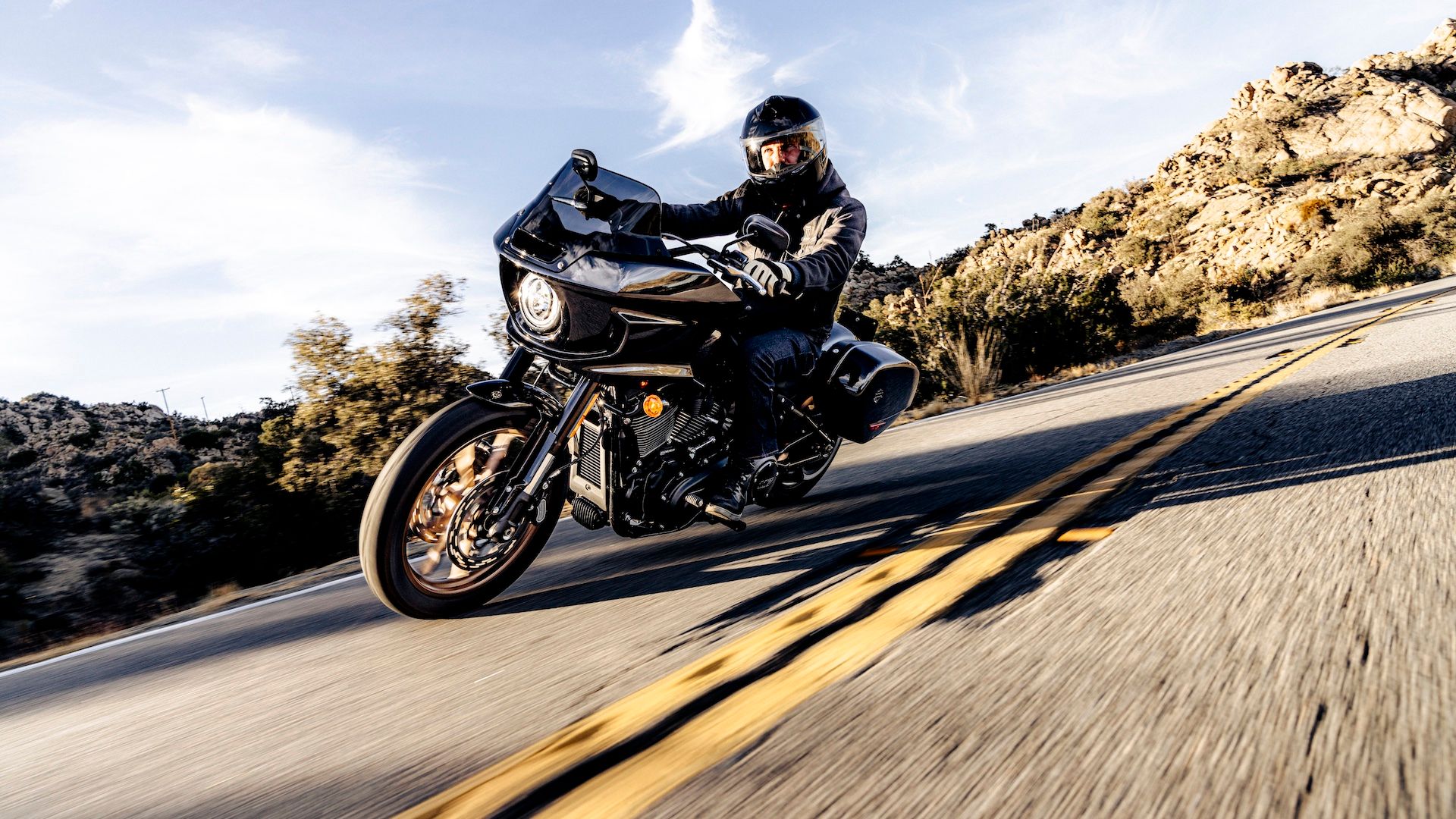 So you want to buy a motorcycle? Fantastic! You've saved up your money, and you're ready to splurge on something just for yourself. So you walk into the dealership, and you feel like a kid in a candy store. So many motorcycles in different sizes, styles, and colors that the abundance of choice can feel overwhelming.
Naturally, because the riding season is right around the corner, you've got your eye on the shiniest new motorcycles on the lot. They are enchanting and ripe for the picking. However, there is another part of you that wants to see some of the used motorcycles too. You may love how one motorcycle looks, but you may also love the affordability of another. So if you find yourself choosing between new and used motorcycles, here's what each bring to the table and what you should consider before pulling the trigger.
Related: 10 Reasons Why You Should Buy A Used Motorcycle
1
New Motorcycles Don't Come With Any Flaws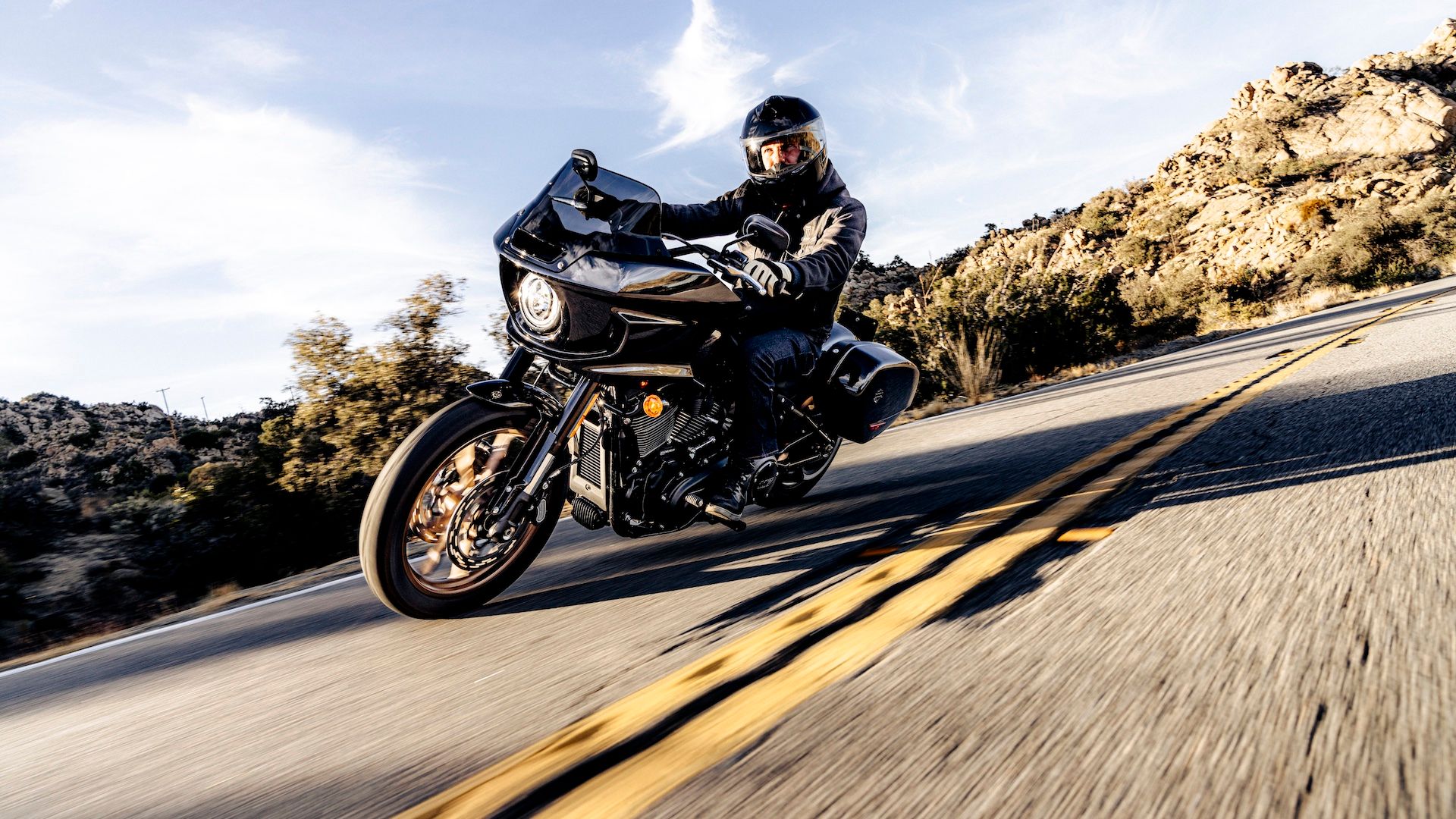 Press photo of the 2022 Harley-Davidson Lowrider ST
One of the biggest reasons why someone chooses to purchase a new motorcycle is that they are 100% fresh straight from the factory. That means new motorcycles don't have any scratches, scrapes, dings, or dents upon purchase. New motorcycles don't have any previous owners that barely keep up the proper maintenance and keep it clean.
A new motorcycle is like a freshly-baked loaf of bread. Completely untouched, and best of all, zero miles. That is proof that nobody else has ridden it into the ground, let alone ridden it irresponsibly. Motorcycle owners are very territorial and protective of their rides, so not knowing how someone rode a used bike can be a red flag for some customers.
2
New Motorcycles Get The Latest Electronics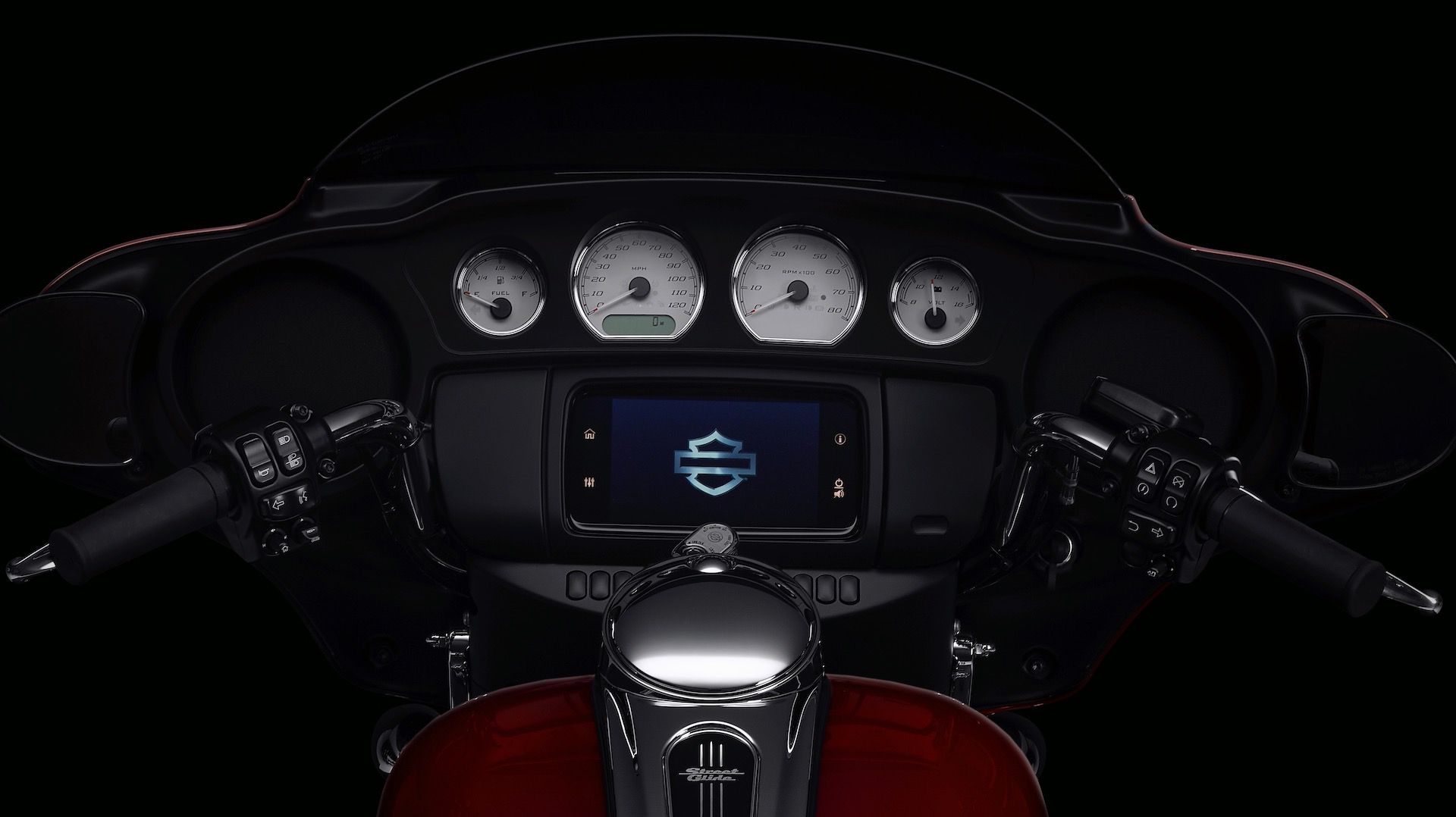 Press photo of the 2021 Harley-Davidson Street Glide
For the riders looking for the latest in riding tech, the new models have got it and a lot more. These days it's fairly commonplace to see a motorcycle with built-in Bluetooth technology. Because if you plan on using your smartphone in unison with your ride, a new motorcycle can meet your needs along with lots of extras like GPS, speaker systems, touch-screen infotainment, and can even take phone calls for you. Because a model you had your eyes on may not necessarily have these same features ten years ago. Not to mention that some of the earlier versions of this technology wasn't all that reliable, or effective as the most updated versions of today.
3
New Motorcycles Can Get You Better Financing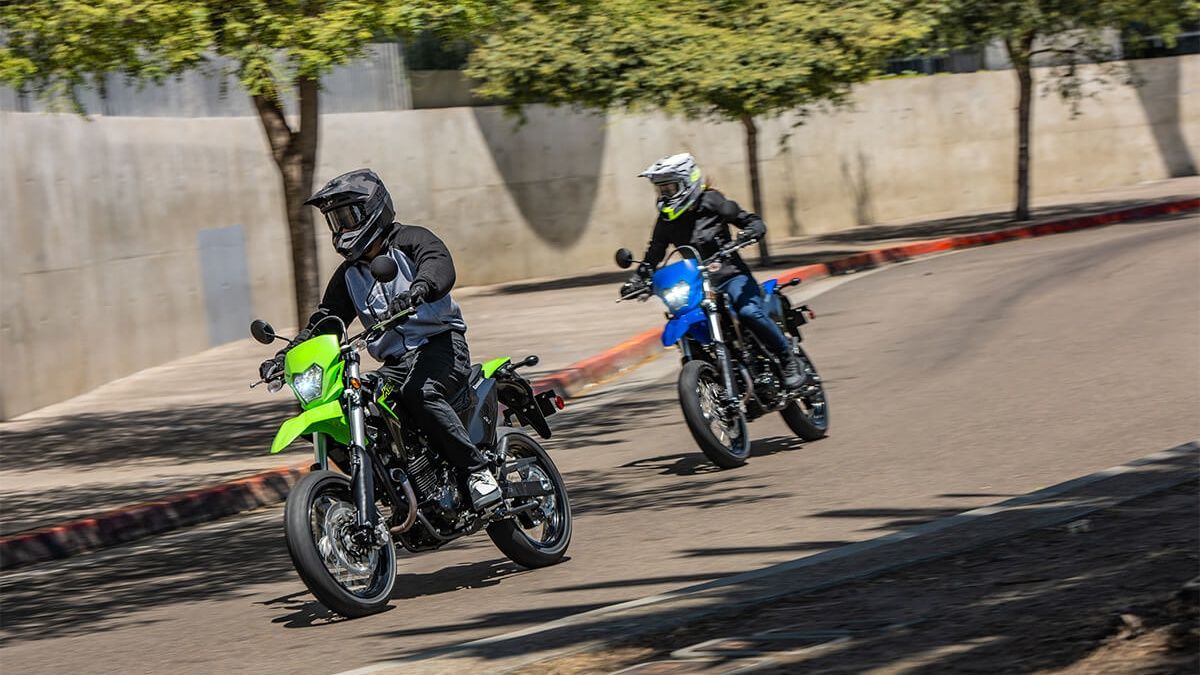 Two KLX230SM riding on the street
If you decide to purchase a new motorcycle, chances are very likely that you are going to have it financed. Financing companies will tend to give customers a better interest rate on a new vehicle than it would on a pre-owned vehicle. Depending on your credit union, the higher your credit score, the better deal you will get. While applying for financing with a poor credit score can be much harder to achieve, it isn't impossible. Local banks and credit unions will be able to show you your options based on your credit score, though it shouldn't be surprising that poor credit scores fetch higher rates. Of course, there are other lending companies that specialize in personal loans for those with bad credit.
Related: 10 Best New Harley-Davidson Cruisers That Money Can Buy
4
New Motorcycles Come With A Warranty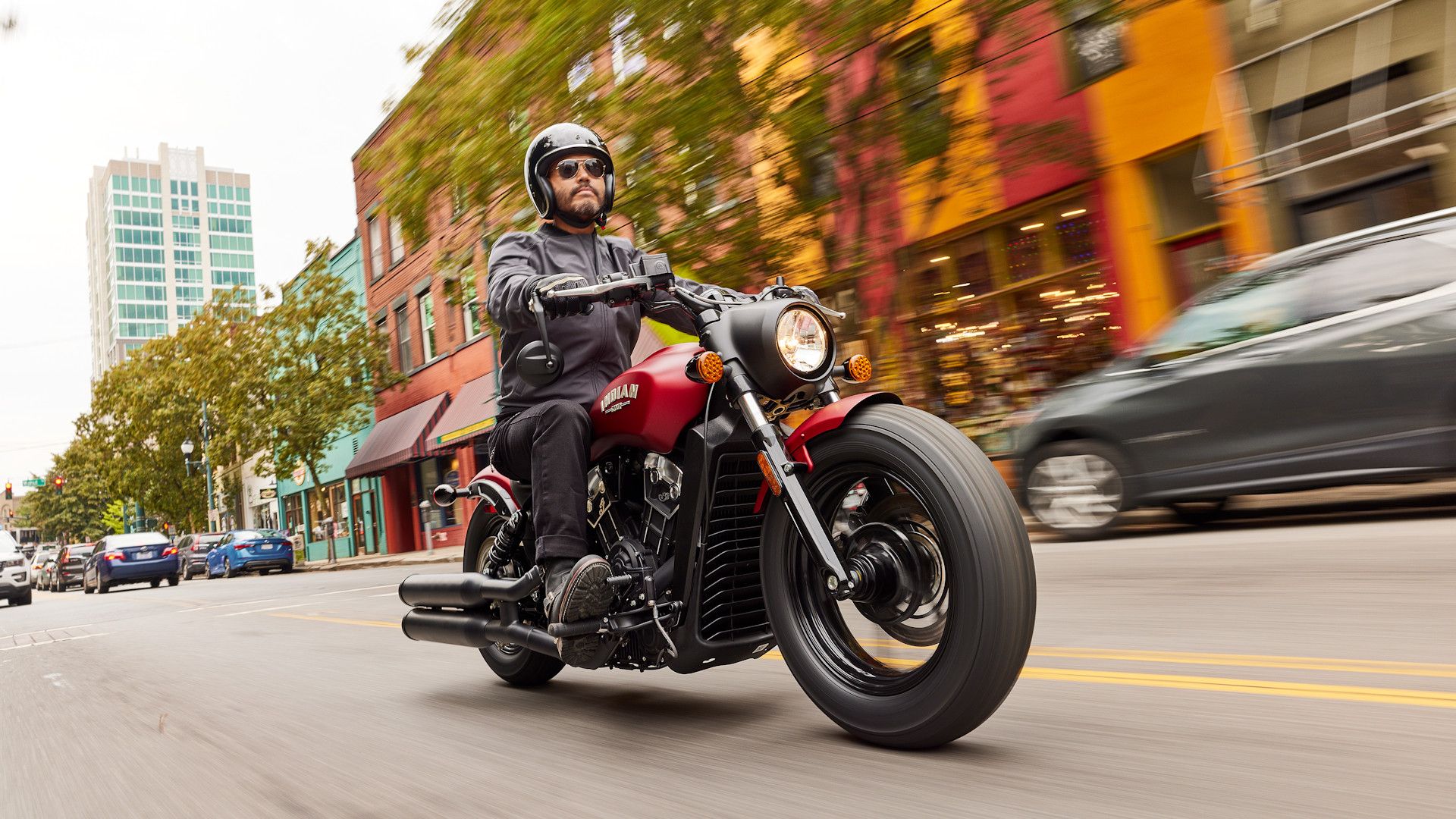 Ruby Smoke 2023 Indian Scout Bobber cruising through town
A warranty on a new motorcycle is like a backup parachute built into the bike. Because you are riding a new motorcycle, everything is expected to work fine. Because in the event where something on the bike malfunctions to no fault of your own, you want the manufacturer to have your back and resolve the issue.
Many new motorcycles come with a two-year factory warranty that can also be extended as long as seven years. That is not to suggest that you can't get a warranty for a pre-owned motorcycle. But the catch is that you have to add it into your financing in order for it to be covered. Otherwise, you better feel very confident in the motorcycle that was owned by someone else.
5
New Motorcycles Are A Blank Slate For Personal Customization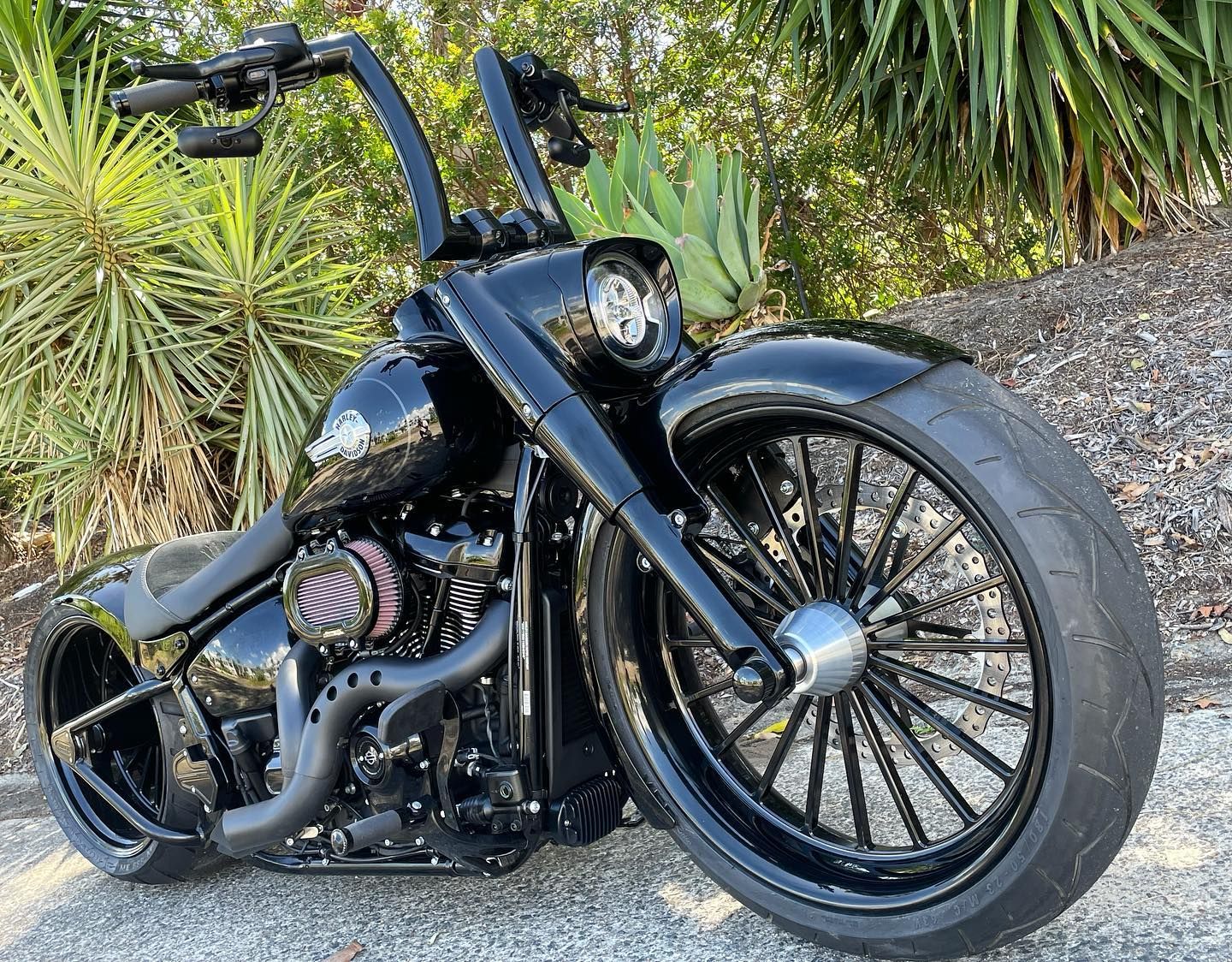 The front end wears a massive 23-inch wheel, compared to the stock 18-incher
Having zero miles is a huge perk when it comes to new motorcycles. But another big upside to them is the fact that they are a blank canvas to customize it exactly the way you want. Most owners barely leave new motorcycles fully stock, which means they get the first say on any changes that are made. If you want a louder exhaust, you get to pick what kind of pipes it is going to get.
The same goes for handlebars, grips, lights, seat, air intake, etc. This is particularly a big deal for riders that have an eye for design and care about the look they are going for with their bike. They take pride in making their bikes different and unique, making it stand out from the crowd. Because if there's one thing they hate, it is if their motorcycle looks like everyone else's.
6
Used Motorcycles Are More Affordable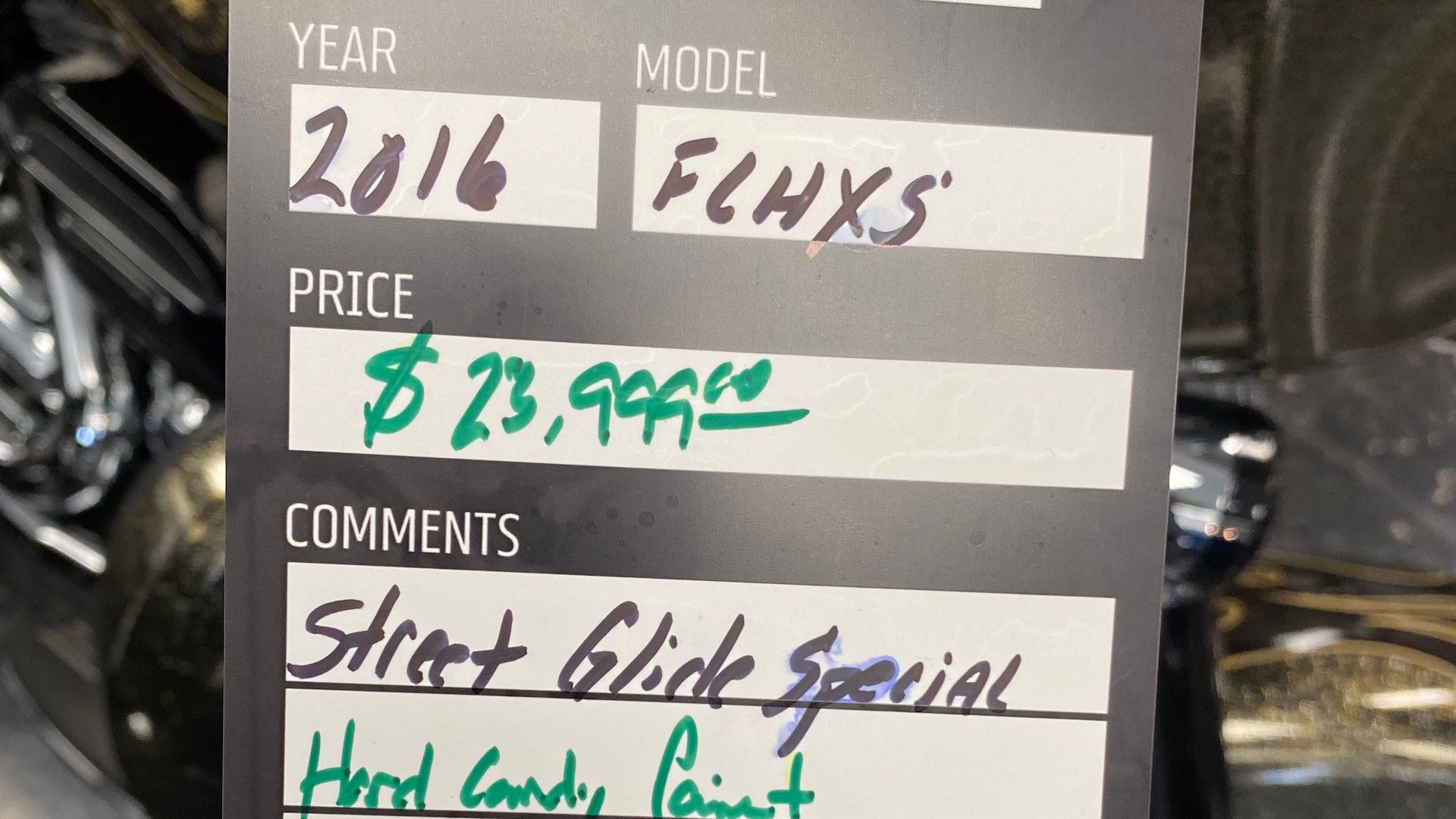 Shot of a Pre-Owned Harley-Davidson Street-Glide's price tag
Just like a used car, customers will save more money on a used bike. Even if a pre-owned motorcycle is a year old, you will be taking home the borderline new bike at the price of a used one. New motorcycles also come with higher taxes and higher fees to take care of service and transit. Not to mention that insurance companies will charge you more for a new motorcycle.
With pre-owned bikes, the price tag, taxes, fees, and insurance are significantly less than that of a new bike. Everyone knows what how paying off debt can feel like an enormous weight off your shoulders. The purpose of a motorcycle is to take the stress out of life, so being able to afford one shouldn't be adding to it.
7
Used Motorcycles Are Often Fully Serviced By Dealerships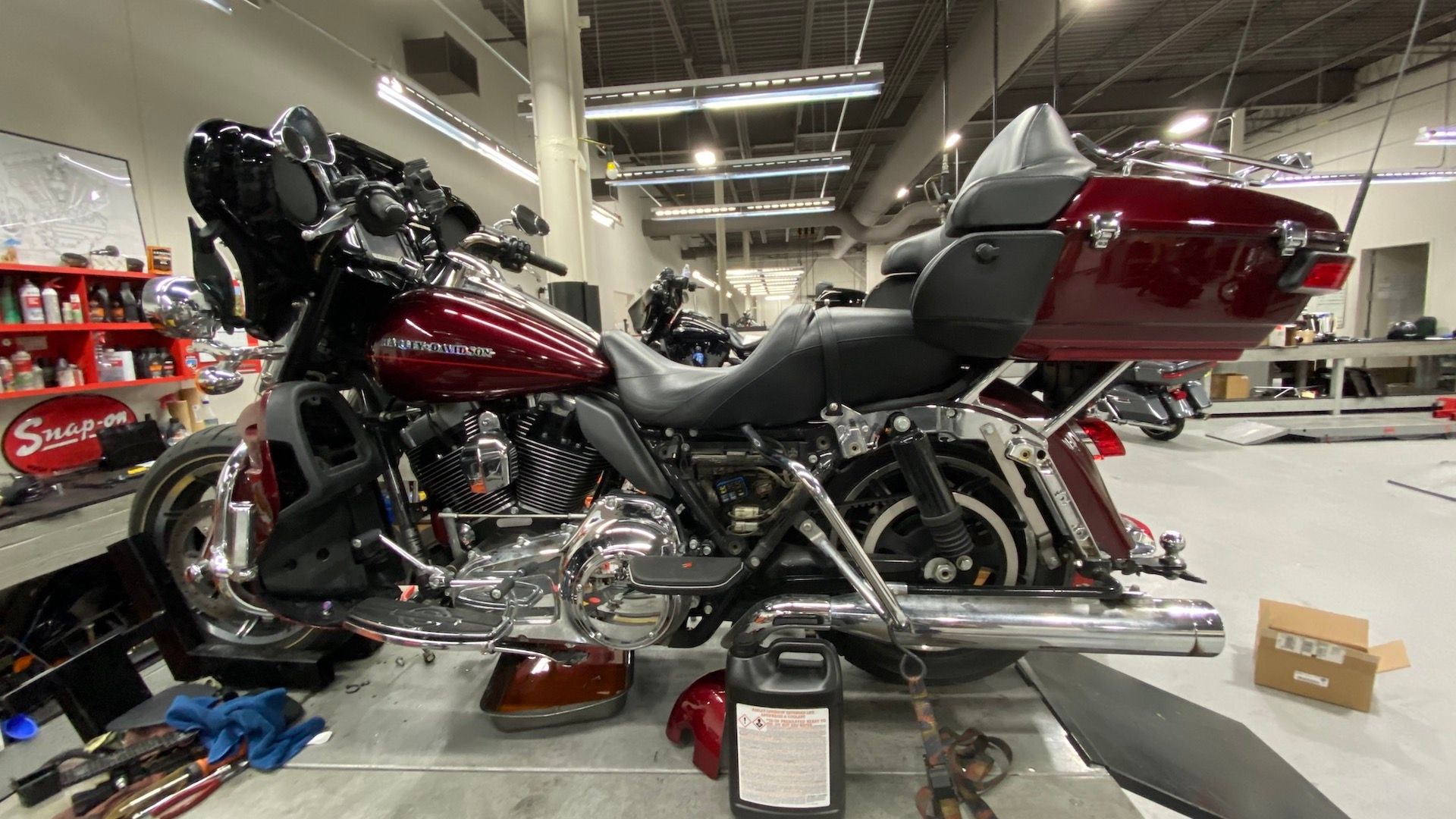 Shot of a Harley-Davidson Ultra Limited in for service
It is common practice for dealerships to service both new and pre-owned motorcycles for a fixed fee before they make it to the showroom floor. What makes this service so valuable is that a used bike could require an oil change, new lights, reworked engine, transmission fluid, etc. When you read the breakdown of the final price, you'll notice that you only have to pay a few hundred for a job that could have been landed in the thousands.
It is also strongly recommended that your next pre-owned motorcycle comes from a dealer because if you decide to go for one through a private seller, chances are they serviced it themselves as well. So it's best that the bike you are looking to purchase has receipts and proof of service by a qualified technician instead of somebody that graduated from YouTube University.
Related: The Most Important Motorcycle Maintenance Tasks You Need to Know About
8
You Get To Skip The Break-In Period With A Used Motorcycle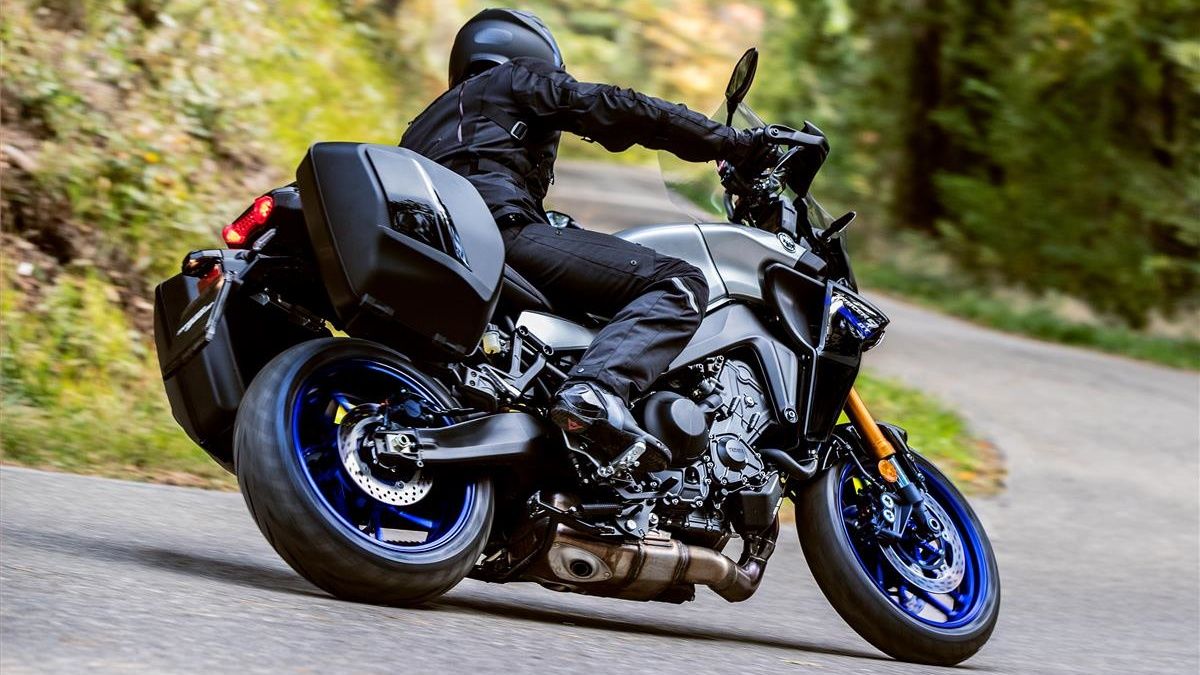 A 2022 Yamaha Tracer 9 GT making a hard left corner
Another step that comes with buying a new motorcycle is bringing it back in for service once you complete its break-in period. They need to be ridden a certain number of miles with the stock fluid that they came with before it gets changed out for some synthetic or conventional oil, as well as some additional services.
With a used bike, nearly every single one of them have already been broken in because the previous owner(s) already took care of that for you. So for you, that is just one less bill you need to worry about. That means more time for you to be out there and enjoying your ride instead of having to come back after a few weeks.
9
You Have More Choices With Used Motorcycles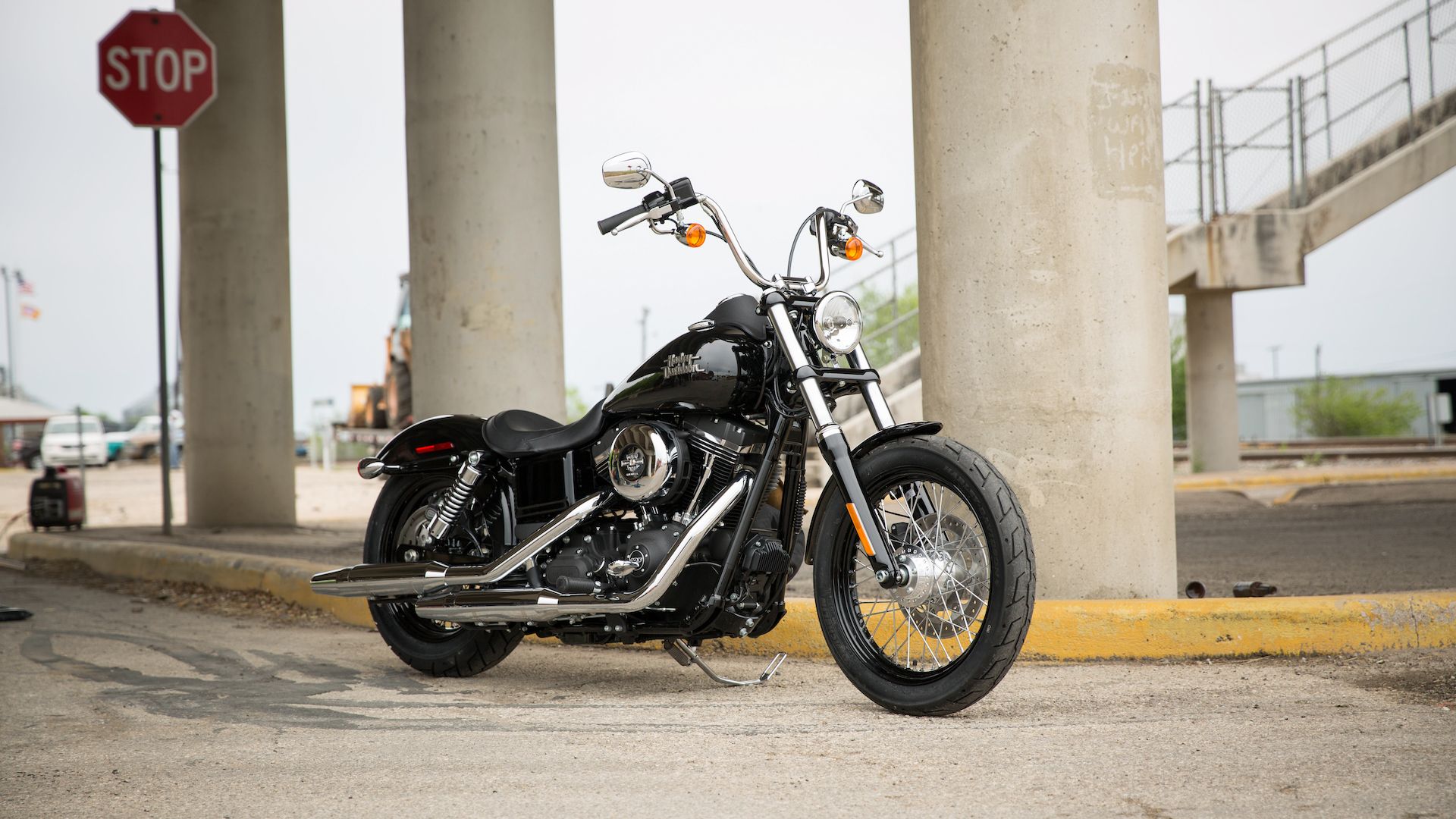 Press photo for the 2017 Harley-Davidson Dyna Street Bob
Every year, manufacturers produce a finite number of motorcycles to be filed under the label of "new." Everything other than that constitutes as pre-owned, and there are a lot more of those to choose from. This also means that your chances of getting your hands on a motorcycle that has been discontinued goes way up.
Have you ever wanted to get your hands on a Harley-Davidson Dyna Super Glide? What about a Yamaha R6? If you couldn't get ahold of one when they first arrived, you've got a golden opportunity to get the bike you've always wanted. To make things even better, you'll be able to purchase it at even lower price!
10
Used Motorcycles Allow You To Save Money On Parts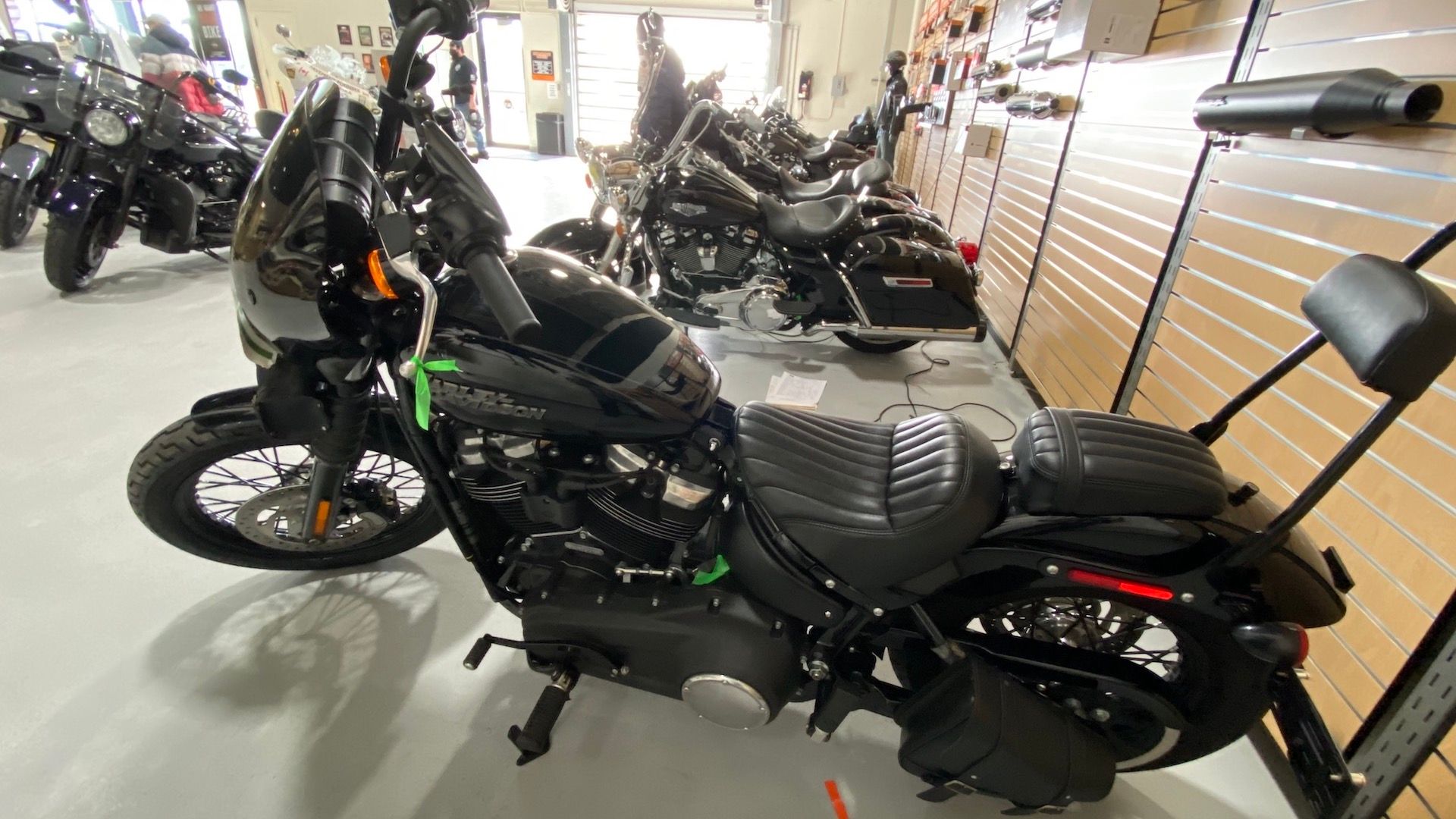 Shot of a Harley-Davidson Street Bob
The consistent theme with used bikes is that they are great at saving you money. While new motorcycles arrive fully stock, ready for customization, many pre-owned bikes have the customization already taken care of for you. A new bike allows you to customize it your way, but the catch with that is it can get very expensive very fast.
Adding extra parts and upgrades can take up a lot of time and money. Many used bikes that have been customized can come with hundreds, or even thousands of dollars worth of extras at no cost to you.