2024 Volkswagen Atlas: VW shares first images | Car News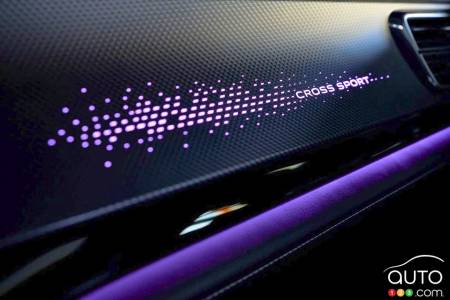 •    Volkswagen's U.S. division has shared two images of the upcoming 2024 Atlas.
•    More power is expected under the hood for 2024.
•    The Cross Sport version will evidently be back, as confirmed by the interior image.
The Volkswagen Atlas, which made its debut for the 2018 model-year, will be completely renewed for 2024. In anticipation of its official presentation, the company has shared two images giving us a glimpse of what's to come. 
The teaser images come courtesy a top VW executive: Hein Schafer, senior vice president of sales at the Volkswagen Group's US division. 
On his LinkedIn account, Schafer said he was "super proud to share a first look at the new 2024 Atlas family. A more sophisticated interior, a better powertrain, and lit on the inside and outside."
The image shared showing the exterior reveals… not much, but we do note new signature LED headlights that are connected by a light strip, also LED. The Volkswagen logo is also illuminated, which is a trend throughout the industry.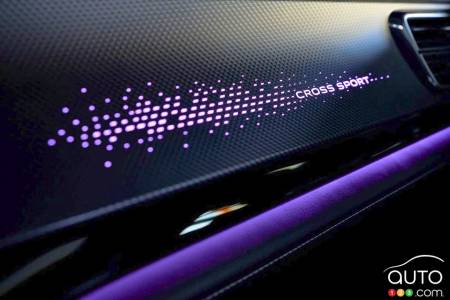 2024 Volkswagen Atlas – Interior
As for the image showing the interior, it suggests a much more modern presentation. The surface also appears to have some form of lighting; we'll have to see. It also confirms that the Cross Sport version will be back. This variant is a more coupe-like version of the model and comes with a five-seat configuration instead of seven. 
Mechanically, we can expect some changes, whether it's to the displacement offered or to the power delivered by the engine. The current version can be powered by a 2.0Lr turbocharged 4-cylinder that delivers 235 hp and 258 lb-ft of torque, or a 3.6L V6 good for 276 hp and 266 lb-ft of torque. 
If any engine is likely to go, it could be the latter, especially since Volkswagen can play with the power of its 4-cylinder engine. It offered 268 hp and 258 lb-ft of torque with the now-defunct Arteon and delivers 315 with the Golf R. 
We'll see when the model is presented, but expect to discover slightly more powerful engines. Hein Schafer has already expressed his wish.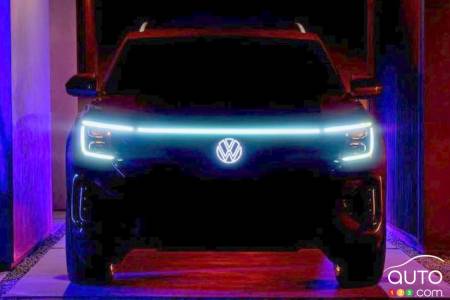 2024 Volkswagen Atlas – Front