10 Enthusiast Cars That Would Benefit From BPE's Inline-Four LS Crate Engine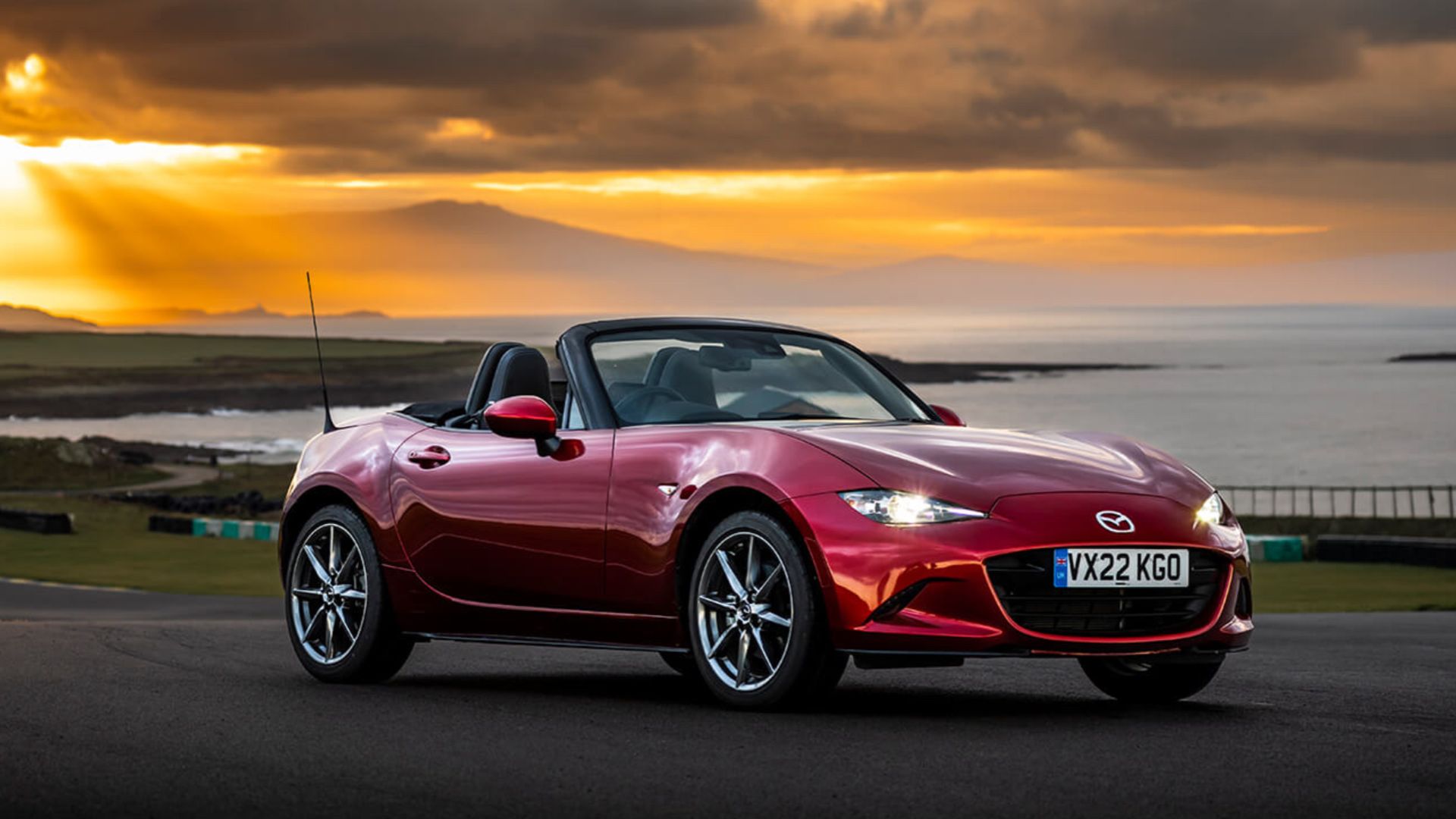 The prospect of modifying a car is not uncommon with car enthusiasts. There are certain platforms that are, practically, begging to be modified in order to unleash their full potential. Some of the most popular enthusiast cars are certainly among them and while many of them are good out of the factory, we just can't help but introduced them to some enhancements in order to make them more unique, improve performance, or simply to express ourselves.
Engine swaps are certainly a common sight with LS engines being one of the most popular (if not the most) choices. The combination of large displacement, relative simplicity, and good reliability makes them a particularly alluring route to go. Some of the most iconic enthusiast cars, however, are more on the compact side and while cramming a big V-8 is not impossible, dropping in a much more compact, inline-four is, by far, the easier thing to do.
So far, Honda's K-series have been the go-to choice, but BluePrint Engines recently made a breakthrough by introducing an LS-based, large-displacement, four-banger, capable of some serious power, even without mods. Let us tell you why these 10 enthusiast cars would greatly benefit from BPE's "half LS" crate engine while shedding some light on what makes this mighty four-banger so epic.
RELATED: Is This 2JZ-Swapped Dodge Charger The Ultimate Act Of Sacrilege?
10
Mazda MX-5 Miata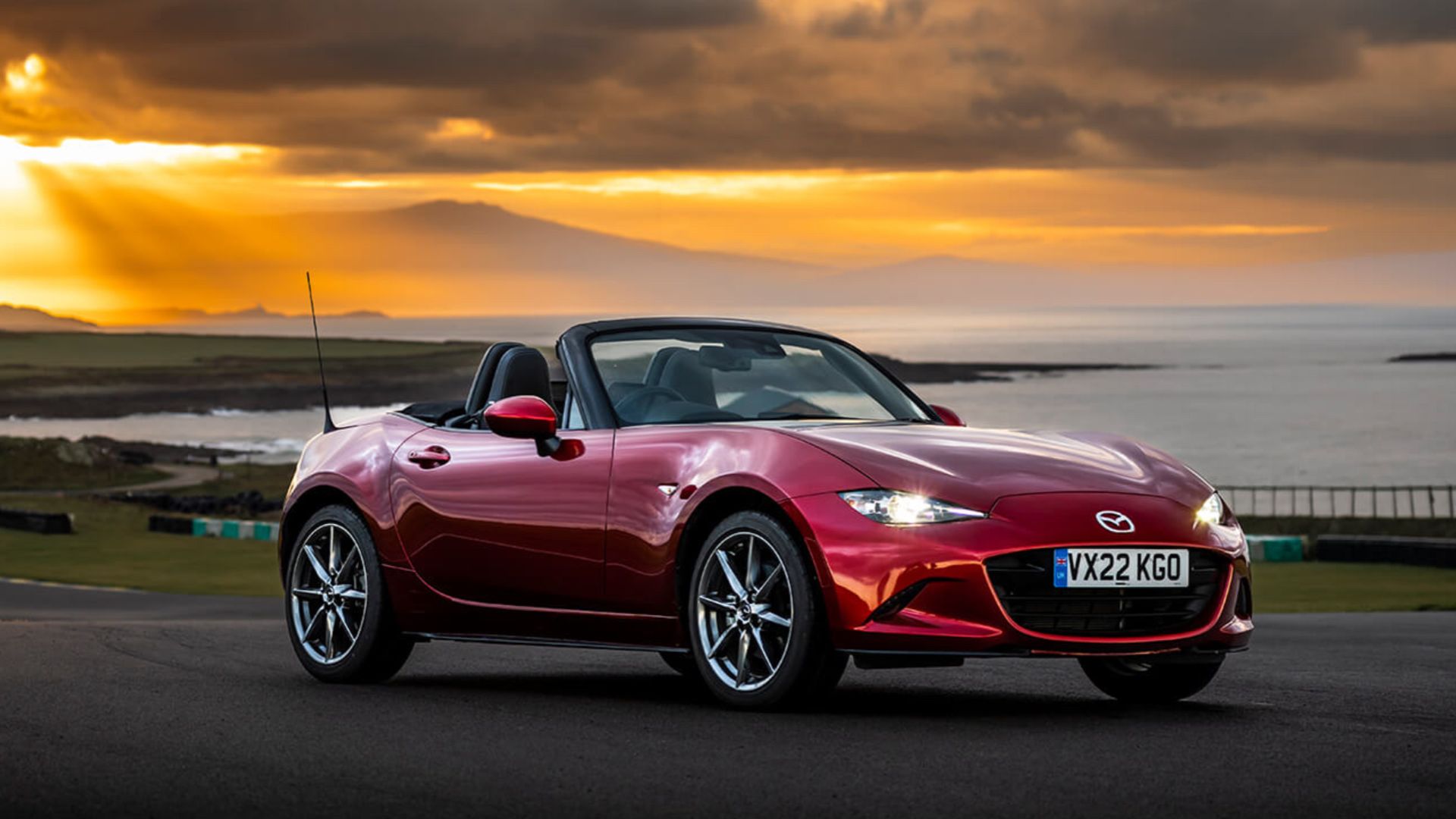 When it comes to enthusiast cars, the small Japanese roadster is certainly at the top of the list with cars that could use extra power. Since 1989, the Miata has been the answer for affordable fun, without resorting to big horsepower. With the biggest Miata engine displacing 2.0 liters, it's no surprise there are a wide variety of conversion kits. Aside from the plethora of turbo and supercharger kits, there are also readily-available engine swaps.
Since the Miata comes with a four-banger from the factory, it's only fair that a more potent inline-four should take its place. That's where Blueprint Engines' 3.6-liter "Half LS" comes in. BPE says that, from the factory, the unit can produce "well over 300 horsepower and nearly 500 pound-feet (678 Nm), which is way more than the Miata's 115 to 181 horsepower.
9
Toyota MR-2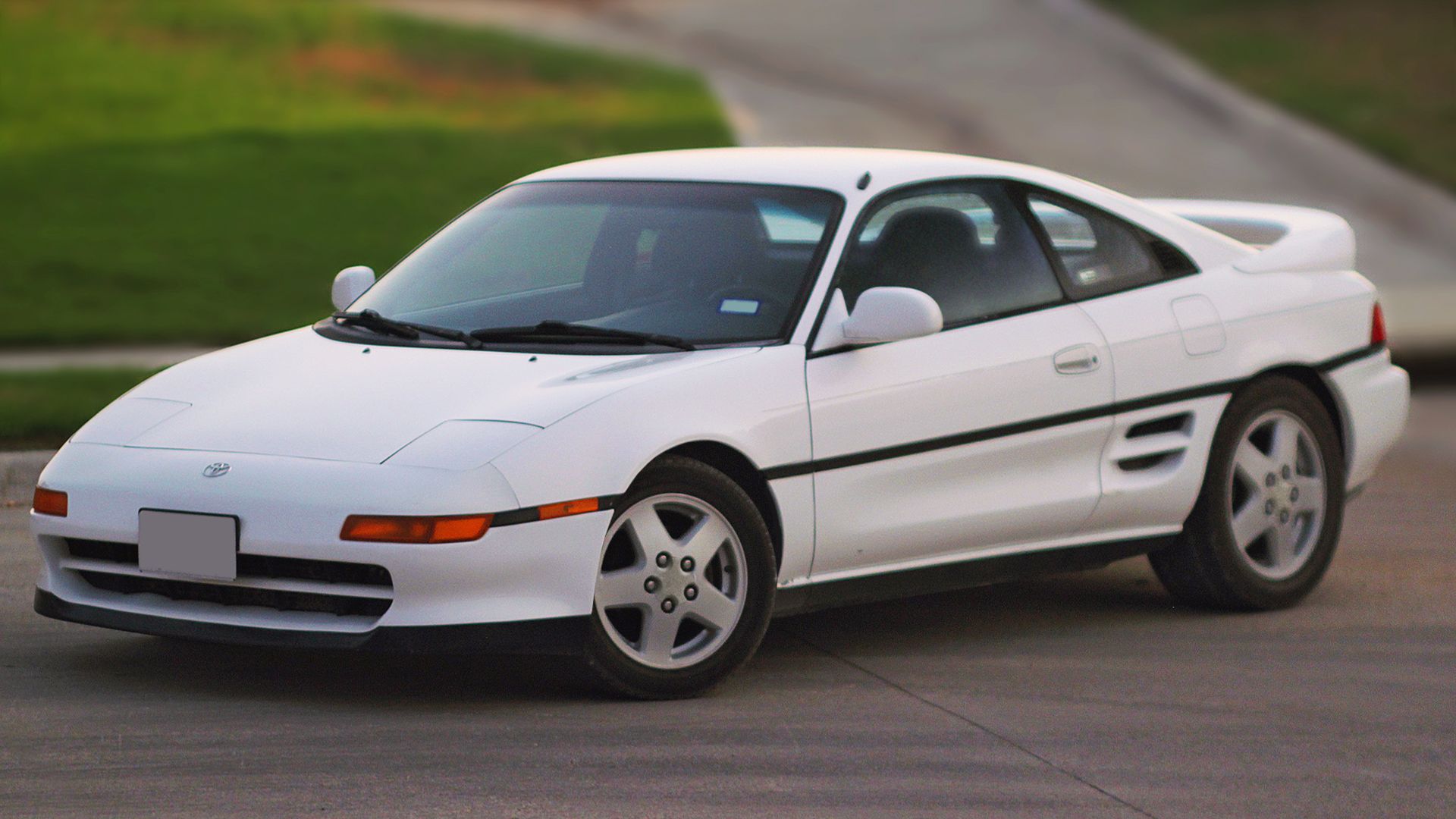 a front 3/4 view of a white 1993 Toyota MR2 Hardtop
We can't talk about the MX-5 without mentioning its mid-engine, Japanese rival from Toyota. The MR-2 has been around since 1984 and sadly, was retired after three generations. While 2025 could see a new Toyota MR-2, the older generations have been a popular choice for various conversions. Granted, the mid-engine layout could turn any engine swap into an ordeal, but there are examples of second-generation Toyota MR-2s that have received a Camry V-6 engine.
With that said, BRP's 3.6-liter inline-four would be a perfect fit, albeit some adaptations might be necessary for the transverse layout. Moreover, that "well over 300 horsepower" figure is substantially more than the most powerful MR-2, which puts out 245 horsepower from a 2.0-liter, 3S-GTE, turbo-four.
RELATED: 8 Crazy Diesel Swaps in Unexpected Cars
8
Porsche 924/944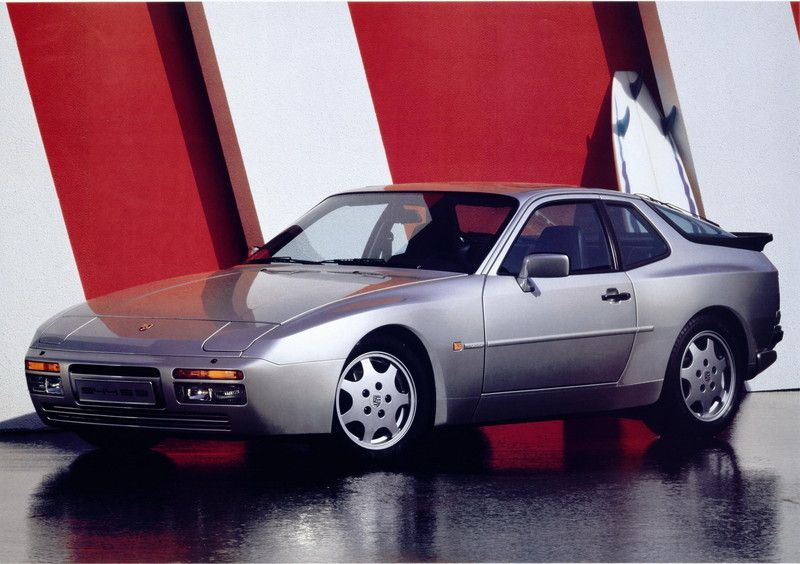 a front 3/4 studio shot of a grey Porsche 944 Turbo
Porsche's most iconic sports cars may feature rear and mid-engine engine layouts, but the company is no stranger to the more conventional front-engine, rear-wheel-drive (FR) layout. Such is the case with the Porsche 924 and its more appealing successor, the 944. Both compact sports cars came with a variety of inline-four engines, in both naturally-aspirated and turbocharged form.
None of them were particularly powerful, with the 924 even being available with anemic the Audi/VW four-bangers. Unlike some versions of the 944, the 924 is dirt cheap, which makes it an ideal project car if you want something that isn't Japanese, but still lightweight and with good balance. There are 944 examples that have been LS-swapped, so fitting one of these large-displacement, LS3-headed inline-fours should be a breeze.
7
Mazda RX-7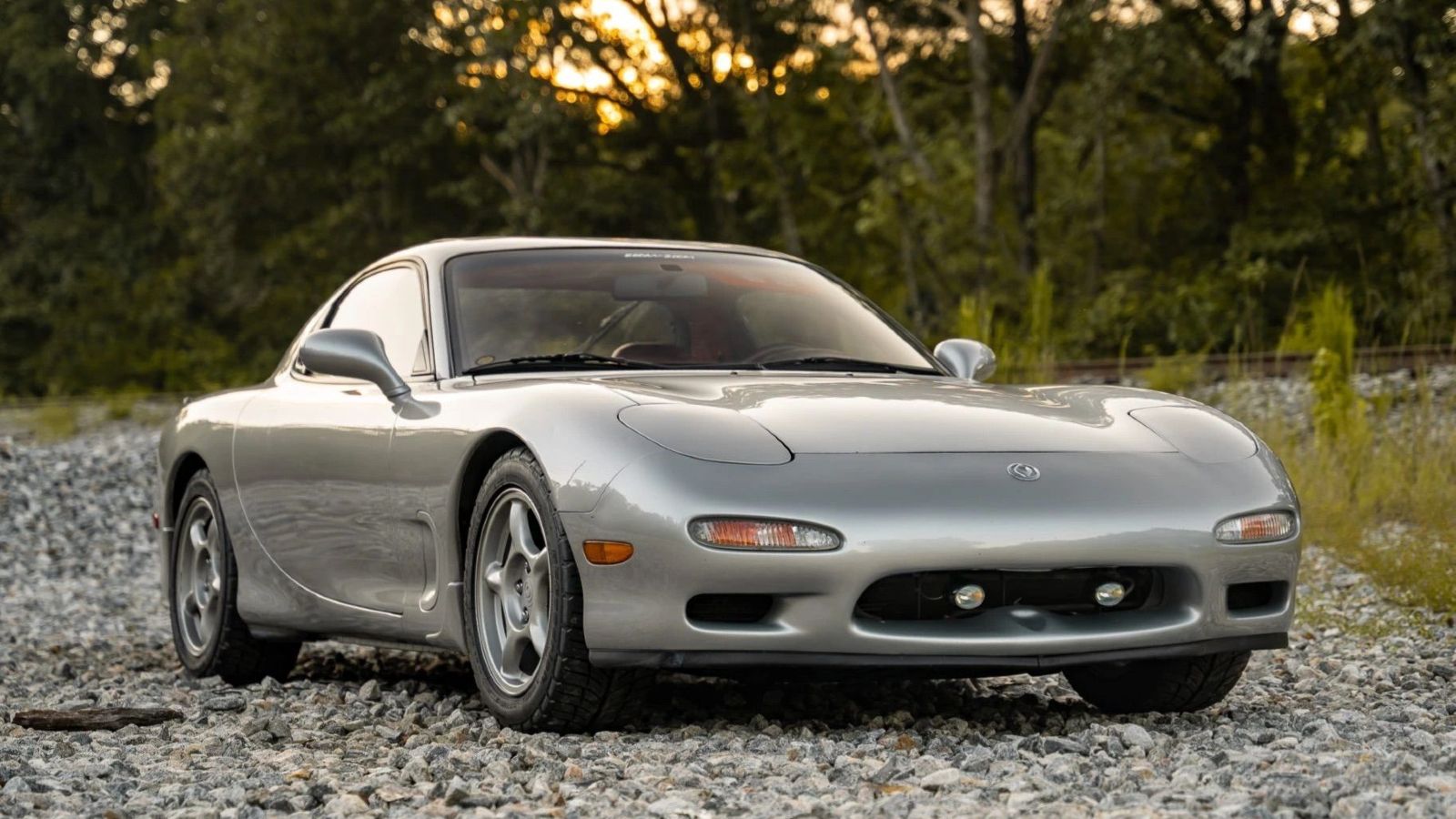 Front three-quarters shot of a Mazda RX-7
When it comes to sports cars with perfect balance, you have to mention the Mazda RX-7. The "rotary rocket" has a perfect 50:50 weight distribution between both axles and even the more generously-equipped versions barely touch the 3,000-pound (1,360 kg) mark. Sadly, the car's most appealing feature – its 13B, twin-rotary engine – is also its Achilles heel. Quite simply, it is a pain to maintain, and you know that occasionally, expensive overhauls are in order.
This wouldn't be the case with a more conventional, inline-four layout like BPE's 3.6-liter, inline-four. In addition to being capable of more power and tons of torque, it's also relatively compact and lightweight. The 3.6-liter crate motor has similar external dimensions to a GM 3.0-liter. The iron block, which has been built for strength weighs around 300 pounds (136 kg).
RELATED: Watch As A Rotary-Engined C6 Corvette Thrashes Around A Circuit
6
BMW E30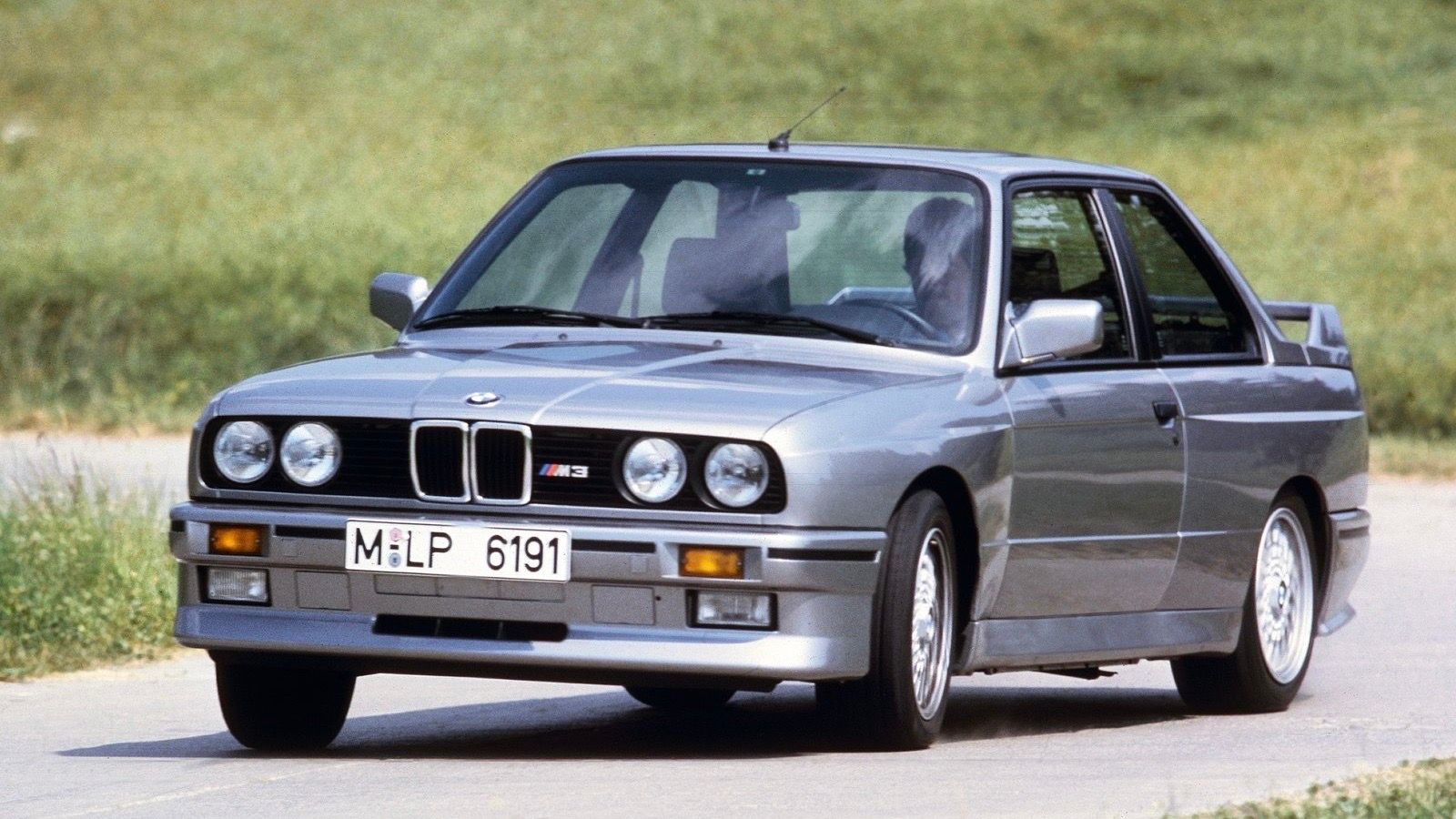 Front 3/4 view of gray BMW E30 M3 drifting
The BMW E30 is becoming a bit of a desired enthusiast icon even in non-M form. With that said, some owners are putting the effort to turn their regular E30 3 Series into an M3 E30 clone. While aesthetically, it doesn't take much to do the conversion, it is underneath the sheet metal that things get interesting. BMW's straight-six engines are legendary, but most versions of the E30 came with rather gutless, four-bangers.
The S20, which powered the M3 is the big exception, putting out as much as 250 horsepower in later iterations. That's still nothing compared to BluePrint Engines' "half LS" inline-four. Moreover, the engine is highly-modular, which means you can pair the robust, iron block with a Windsor head. Thanks to the engine made to work with any standard GM bell housing, transmission options are endless.
5
Toyota 86/Subaru BRZ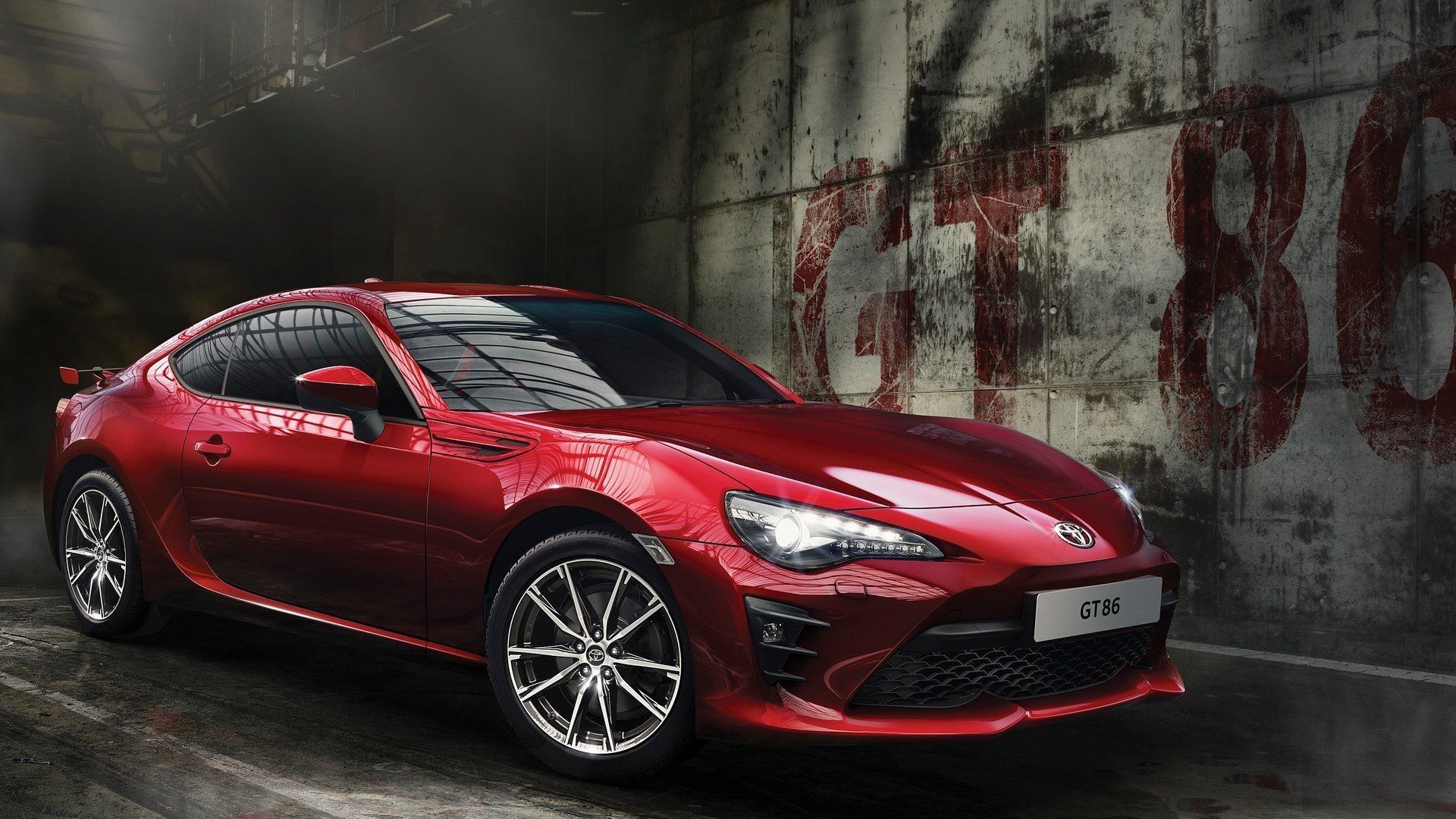 fronr 3/4 view of a red 2017 Toyota GT86
If there is one modern sports coupe that is in need of more power, it is Toyota and Subaru's jointly-developed, rear-wheel-drive coupe. While the car, itself, is great fun even in stock form, the naturally-aspirated, flat-four engine is simply gutless and doesn't even feel like the advertised 200 or 205 horsepower (depending on the model year).
This is especially true for the six-speed automatic, which is 0.5 seconds slower than 60 mph (97 km/h). Anyone who throws one of those 3.6-liter bad boys in an 86/BRZ would appreciate having nearly double the power (before mods). The near-double engine displacement would do miracles for the torque band, especially in the low RPM range. Moreover, the BPE's LS3-headed crate motor is around 90 pounds (41 kg) lighter than the FA20 boxer.
RELATED: The Craziest Engine Swaps We Have Seen On The Internet
4
Hyundai Genesis Coupe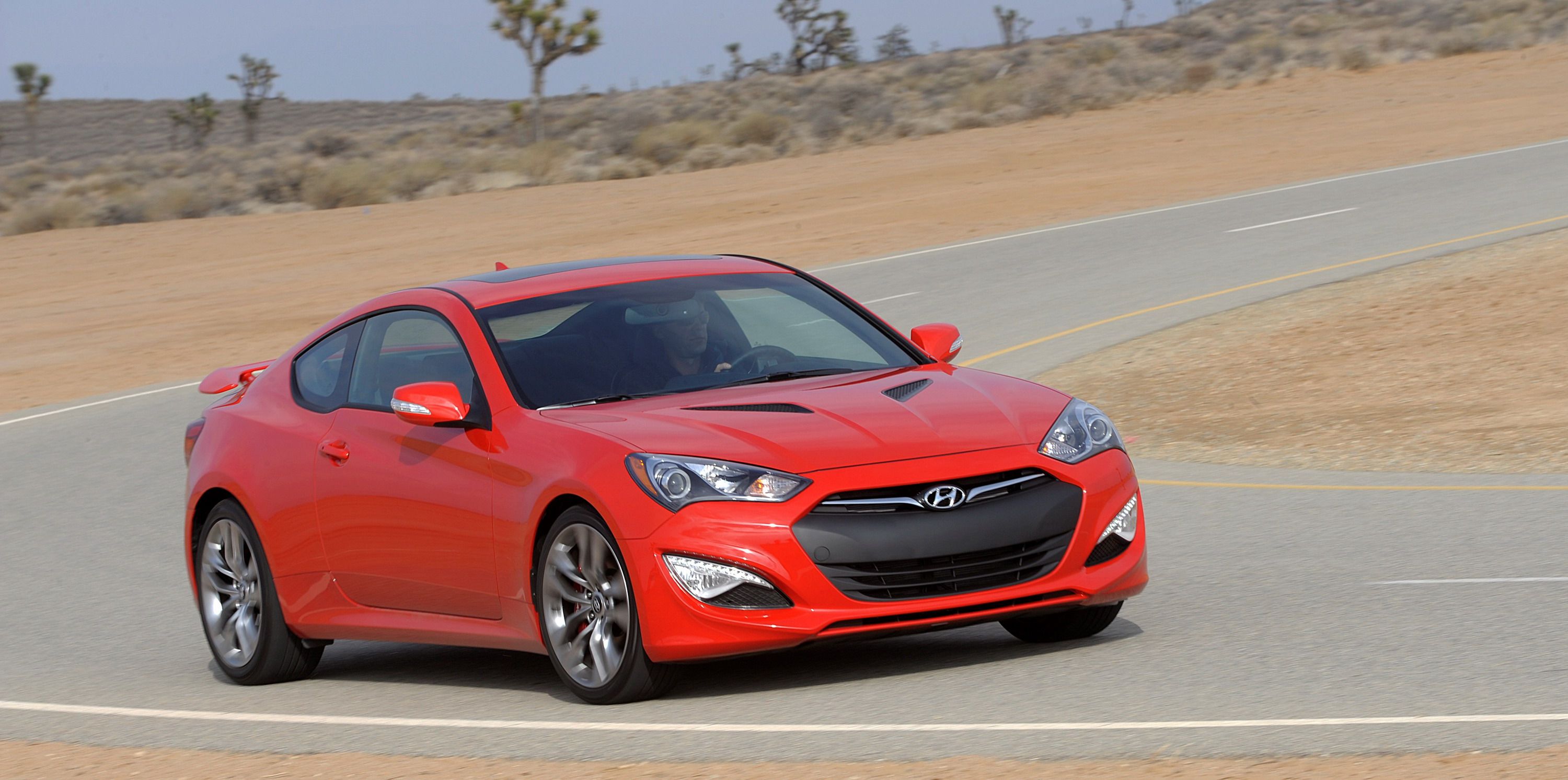 an action shot of a red 2014 Hyundai Genesis Coupe on a racetrack 
The Korean brand's first proper attempt at a sports car certainly has its fans. Moreover, both engine options are tasty in their own right. Those that, unlike me, went for the 2.0-liter turbocharged model, which has a lot in common with the Lancer Evolution X's 4B11 engine, know that they tend to "grenade" themselves after certain power levels (around 400 to 450 horsepower).
Whether it is the engine or someone not knowing how to extract reliable power is another topic, but throwing an inline-four crate motor with almost twice the displacement that has been built for reliability, certainly sounds like a wise course of action. Not to mention that, out of the box, BPE's unit makes almost as much power as the 2.0's performance cap.
3
Ferrari 308 GTBi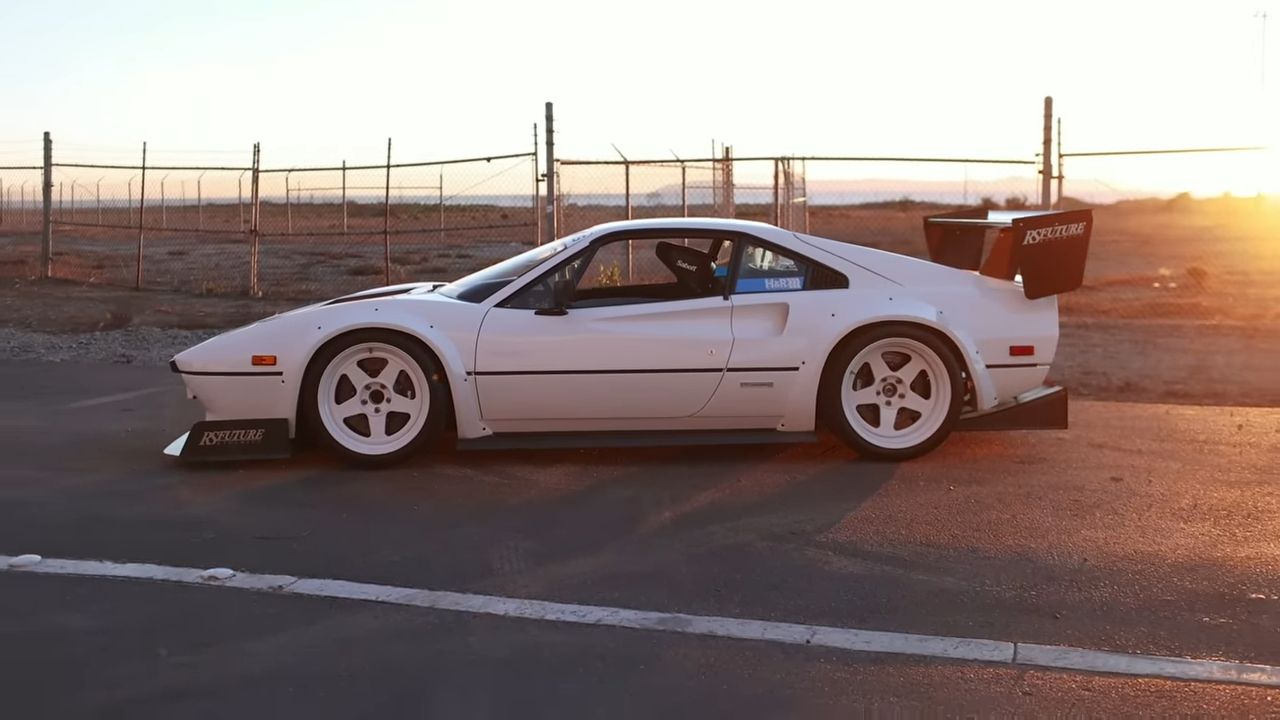 a side profile shot of a 1981 Ferrari 308 GTBi By StanceWorks that features a Honda K24 engine swap
Ferrari people generally believe that their cars are masterpieces and should in no way, be modified. While most models of the Italian brand could certainly be compared to pieces of art, some are simply pieces of shit. One such case is the Ferrari 308 GTBi. You will notice I am specifically referring to the fuel-injected version, which was a pain to work on and underpowered as heck.
Naturally, it is the least valuable version of the car, which is why StanceWorks went on to swap the anemic V-8 for a turbocharged, Honda K24 engine. Even a purist would, eventually, agree that Honda's reliability is second to none, but if you want to piss them even more and throw in something American, BluePrint Engines now has the right powertrain for you.
RELATED: Someone Put A Ford Engine In A Nissan Skyline GT-R!?!?
2
Ford Mustang Foxbody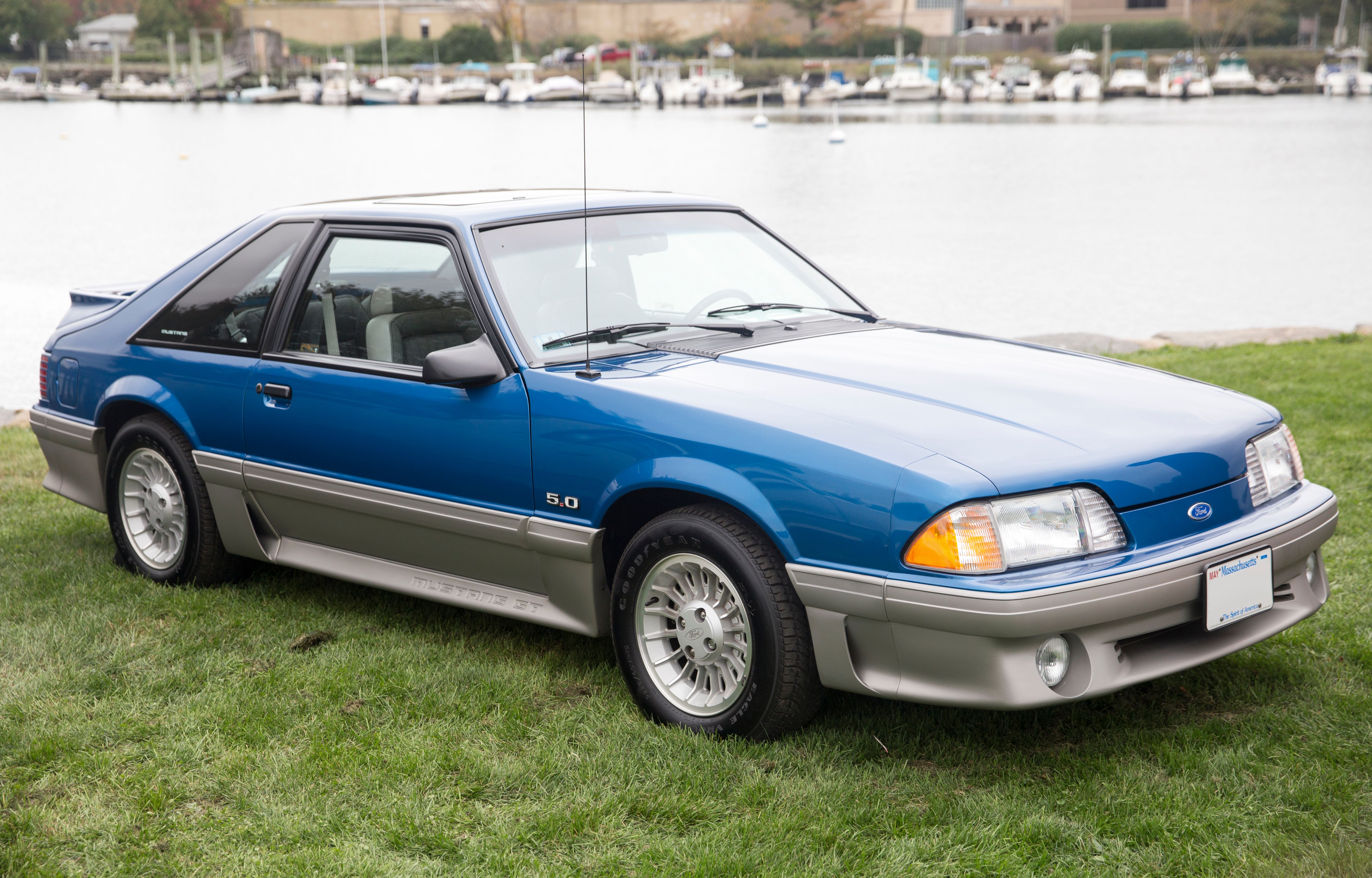 front 3/4 view of a blue 1990 Ford Mustang Foxbody GT 5.0 Hatchback
From 1978 to 1993, the Ford Mustang began its long journey to reclaiming its former glory. The second-generation was, pretty much, a dud thanks to stringent emissions regulations, but the truth is, early versions of the third-generation Mustang were not much better. Depending on the market, there were a variety of inline-four, inline-six, and V-6 engines, along with a range-topping V-8. While you would be mad to expect anything different from disappointment from most, even the legendary "5.0" was, for the most part, gutless as it barely made 157 horsepower.
While you could make a 5.0 perform with the right parts, there was no hope for the rest. Still, the Foxbody is a decent enough baseline in terms of the chassis and while throwing the 5.0 out could be viewed as a sacrilege, BPE's 3.6-liter, four-banger will be a perfect replacement for anything else that was offered on the third-generation Ford Mustang. Throwing away the Pinto, four-banger is as guilt-free as an engine swap can get, especially when you are quadrupling the horsepower.
1
Nissan S-Chassis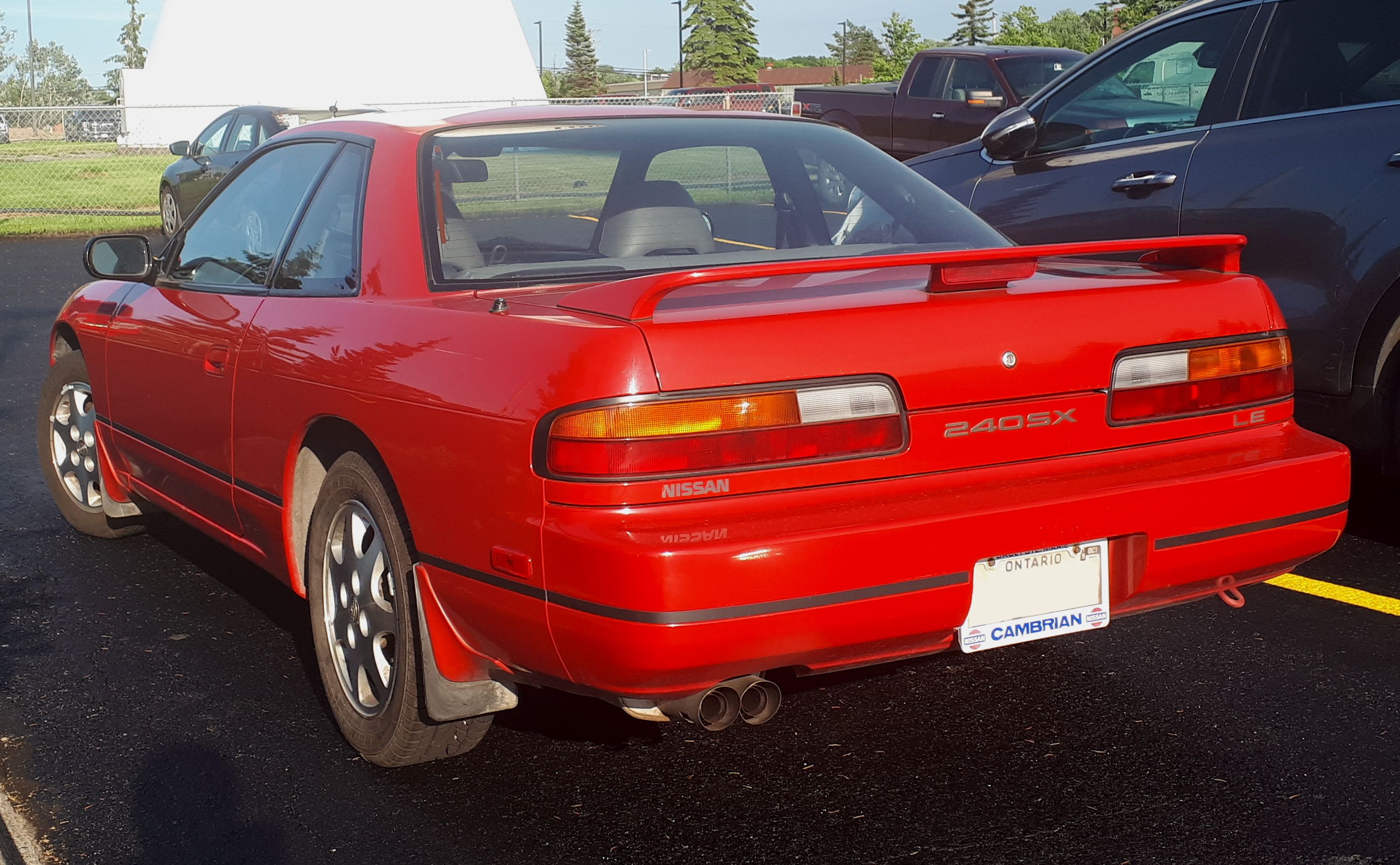 rear 3/4 view of a 1993 Aztec Red Nissan S13 Coupe
Nissan's S-chassis, in particular, the S13, S14, and S15 are some of the most-preferred platforms for drift missiles. Their incredible balance makes for impeccable handling and their engine bays can fit a variety of engines, from the stock four-bangers, through the RB and JZ-series of inline-six engines, and GM's LS V-8s. Sadly, those characteristics have also made them absurdly expensive to the point where it doesn't make sense to buy one anymore.
With that said, whether you are looking at an S13, S14, or an S15, the large-displacement, inline-four, crate engine will fit in and produce as much power as your pockets allow you. Nowadays, people are turning away from Nissan S-chassis in favor of SN95 Mustangs or Catfish Camaros. In case you are wondering, those can also fit the same BPE fur-banger in their engine bays.