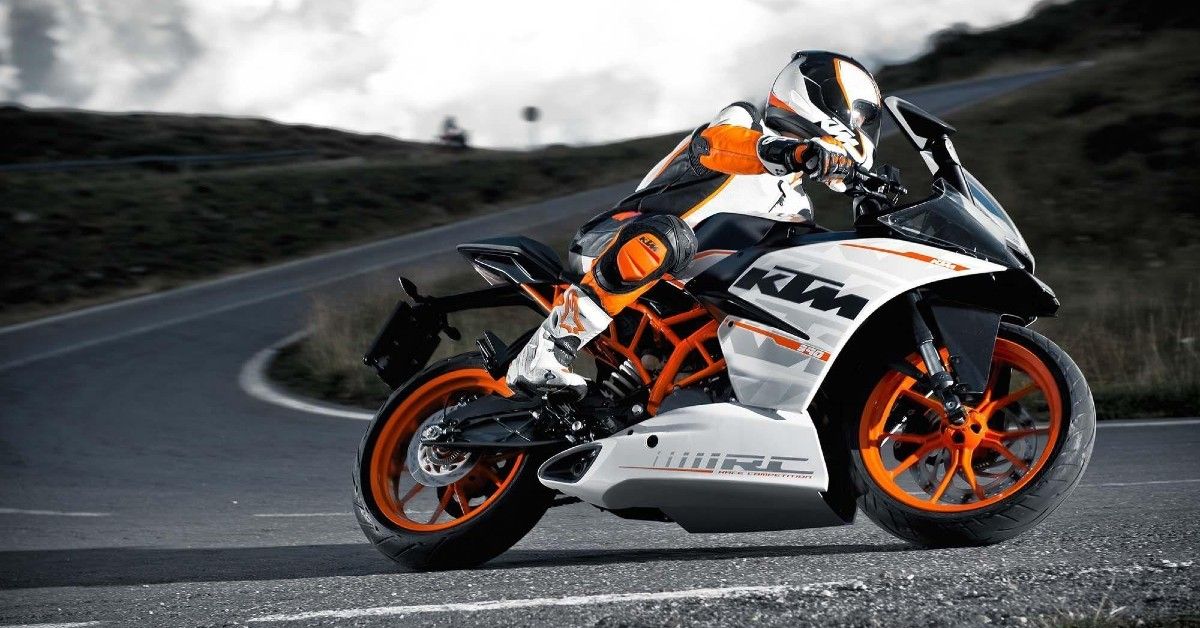 Unlike driving, riding a motorcycle takes a little bit more courage. Having nothing protecting you other than your riding gear might be a bit intimidating. But there is a big plus to hitting the open road on a bike — you get to feel the wind in your hair and be one with the road.
Updated August 2021: High-powered sportbikes certainly aren't for everyone, and definitely not for the inexperienced. That's why we've updated this article with more sportbikes that are perfect for beginner riders, both price and power-wise.
Your first sports bike is key to ensuring that your riding experience starts on a good foundation. You need to find a bike that works for you. You should choose a bike that you can control and one that can help you advance to bigger and better bikes.
There are plenty of sports bikes available on the market, but not many are dubbed "beginner-friendly," it is sometimes hard to pick the right bike. However, understanding your needs and wants as a beginner should help you in choosing the right sports bike. Here are our ten recommendations for the best beginner sports bikes.
RELATED: These Are The Most Popular Sportbikes Of All Time
10


Yamaha YZF-R3
Yamaha is a renowned motorcycle manufacturing company that builds some of the best bikes on the market. The Yamaha YZF-R3 is a lightweight bike that is easy to handle and maintain. However, don't let this bike's beginner status fool you. The YZF-R3 is known to pack a punch. This sports bike features an advanced forged piston design that has adds a significant amount of performance to the bike.
As a beginner, you need a comfortable seat that gives you control of the bike. The Yamaha YZF-R3 has exactly that — a flat seat that distributes your weight evenly and allows you to position your feet on the ground firmly during stops. This bike is the best of both worlds — it is sporty and pocket friendly.
9


Kawasaki Ninja 300
If you are looking to start your riding career on a sporty and edgy bike, then the Kawasaki Ninja 300 might just be the right bike for you.
This lightweight bike is a good example of small bikes that pack a punch. It features Digital Fuel Injection technology that allows you to have smooth throttle control. The Kawasaki ninja 300 is powered by a 296cc parallel-twin cylinder engine that is paired with a 6-speed return shift transmission. If you want a sports bike that you don't have to break your bank to buy and maintain, then this is your bike.
RELATED:Here's Why The Yamaha YZF-R1 Is A Revolutionary Sportbike
8


Suzuki SV650
If you are looking for a sports bike that is a perfect balance of old school and new school then the Suzuki SV650 is the right bike for you. The SV650 is powered by a 645cc V-twin engine that delivers consistent power during all your rides.
The Suzuki SV650's consumption and emission rates are some of the lowest for bikes in its category. This sporty bike is easy to handle for beginners who are looking to venture out into the open road. The SV650 features some of the most advanced tech gizmos. These include a Low RPM Assist feature that adjusts the bike's engine speeds and torque output to avoid stalling.
7


KTM 390 Duke And RC 390
The KTM 390 Duke and RC models are some of the Austrian brand's more beginner-friendly rides. These bikes have been in production since 2013. They might just have a single-cylinder 373 cc engine, but these motorbikes still pack a lot of punch.
RELATED: 10 Things Everyone Forgot About The Ronax 500 2-Stroke Sportbike
They're on the lighter side, and the slim, lightweight frame makes it easy to handle, making them easy to maneuver around for the beginner rider. In 2017, KTM made a change to the front disc brake, increasing it to 320 mm. Both the RC390 and 390 Duke are emblazoned with the bold and flashy KTM brand orange and white, and the vibrant colors complement the sporty look, making them some serious head-turners.
6


Hyosung GT250
Hyosung GT250 was unveiled in 2005 and since then it has been quickly scaling the popularity ladder, finding a home amongst beginners and veteran riders as well. This Korean machine is powered by a 249cc 4-stroke air/oil-cooled, DOHC, eight-valve, V-twin engine.
This bike features dual front disc brakes. This gives its incredible stopping power, making it an ideal teaching bike for beginners who are interested in sports bikes. The Hyosung GT250's body makes it look like it has a larger displacement, but if you strip it down you will be surprised to find that this is a pretty lightweight bike.
5


Kawasaki Z400 ABS
The 2020 Kawasaki Z400 ABS is by far the latest model in the Z series. This beauty debuted in 2018 and went into production in 2019. This Japanese beginner motorcycle is powered by a 399cc 4-stroke parallel twin liquid-cooled DOHC engine.
This engine has a power output rating of 49horsepower and 28lb-ft of torque. While the 2020 Kawasaki Z400 ABS is smaller in size compared to other bikes in its category, this size is one of its biggest selling points. This Kawasaki comes fitted with the latest tech gizmos which include an anti-lock braking system, LED lighting, and new assist and slipper clutch.
4


2020 Yamaha MT-03
Yamaha unveiled the new 2020 Yamaha MT-03 at the beginning of the year. IF you are familiar with motorcycles, you will know the MT-03 is not a new bike in the market. This Japanese sports bike first debuted in 2006 and 2016, the second generation MT-03 was unveiled.
The 2020 Yamaha MT -03 did not just undergo an exterior makeover. It also got a new powertrain. This bike is powered by a 321cc liquid-cooled DOHC 4 stroke engine. The power output from this engine is 50 horsepower and more than 40 lb-ft of torque. The Yamaha MT-03 comes equipped with LCD instrumentation, LED lighting, and a standard ABS.
3


Honda CBR500R
The Honda CBR500 is one of the larger displacement beginner bikes out there, but it's not overly powerful and Honda, in typical Honda fashion, managed to make a very neutral ride, so safe it's borderline boring. Of course, some aftermarket parts will make it a lot more exciting for thrill-seeking beginners.
The CBR500 offers more legroom for riders of a larger stature, as well as more power, and stability on the freeway while still being easy to maneuver. Another thing to consider is the fact that by going up to a 500cc bike, the rider may not "outgrow" their beginner motorbike as quickly.
2


Kawasaki Ninja 400
The Ninja 250 and 300 are no longer available fresh from the dealership, Kawasaki debuted the Ninja 400 for the 2018 model year, as the successor to the Ninja 300, and the Ninja 400 is now considered the entry level model.
The Ninja 400 is heavily redesigned compared to its predecessors, now sporting a fairing design similar to what's found on the H2 and ZX-10R. The Ninja 400 is still a good beginner bike due to its light weight, low seat height, and ease of handling.
1


Kawasaki Ninja 650
Much like the Suzuki SV650 and the Honda CBR500R, the Kawasaki Ninja 650 is another option to consider for a beginner rider who is taller and confident in handling a bigger motorbike.
The Ninja 650 looks just like a proper sports bike, and that's not the only similarity to the more potent Ninjas, as it also offers stable handling. Unlike its sportier siblings, the Ninja 650 has a more upright seating position, which makes the bike much more comfortable to ride, and also suitable for taller riders.
15 Cruiser Bikes We'd Rather Buy Than A Harley-Davidson
Harley-Davidson is one of the most famous companies in the world, but that doesn't mean they make the best bikes. We'd rather ride these bikes!
Read Next
About The Author