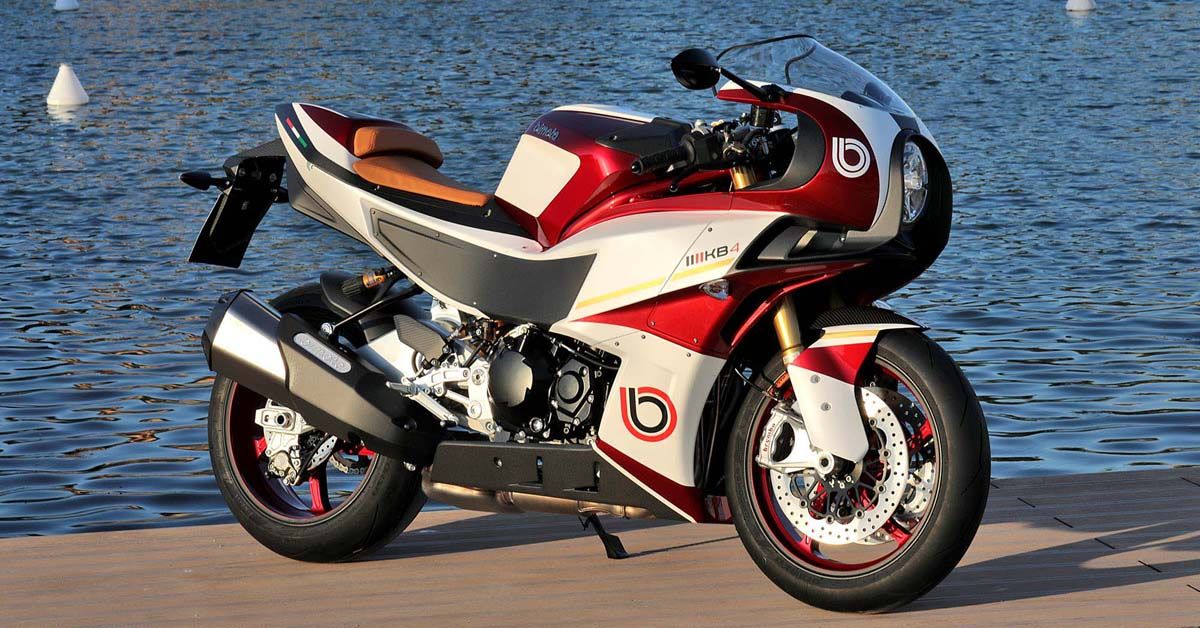 If you have looked at a sports bike, you would have seen some of Massimo Tamburini's design influence.
It is truly not without merit to say that if it were not for him, modern sportbikes would look entirely different. It was with Bimota that he really rose to prominence, designing better frames for powerful Japanese motorcycle engines. In the '80s, that was a recipe for racing success, and he played a big role in the success of the company which he co-founded along with two partners (Bianchi, Morri and Tamburini took the first two letters of their names to form the name Bi-Mo-Ta).
The company would see several ups and downs throughout its history, but today, under the stewardship of Kawasaki they are very much back to their best.
Related: A Look Back At The History Of Bimota
10

KB4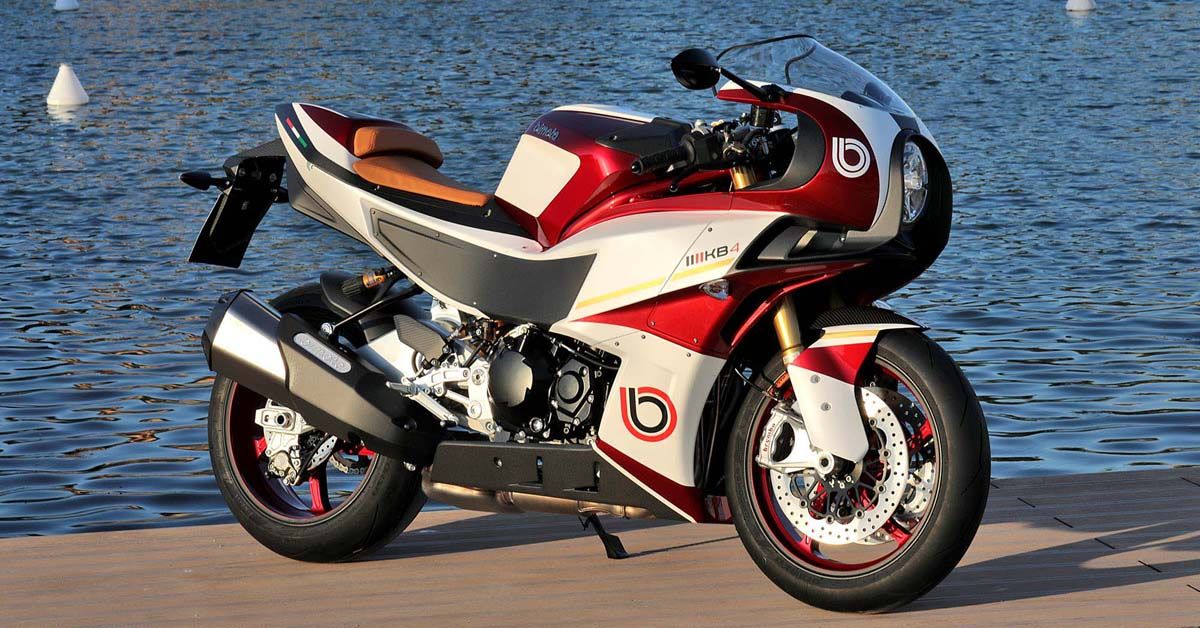 With the backing of Kawasaki Bimota launched this to critical acclaim last year. This, the fully faired version, is a road going sportbike with racing roots.
The heritage design is more or less on trend with several manufacturers offering at least one heritage motorcycle. It makes use of the 142 horsepower inline 4 out of the Ninja, one of the most highly regarded powertrains in the industry.
9

YB3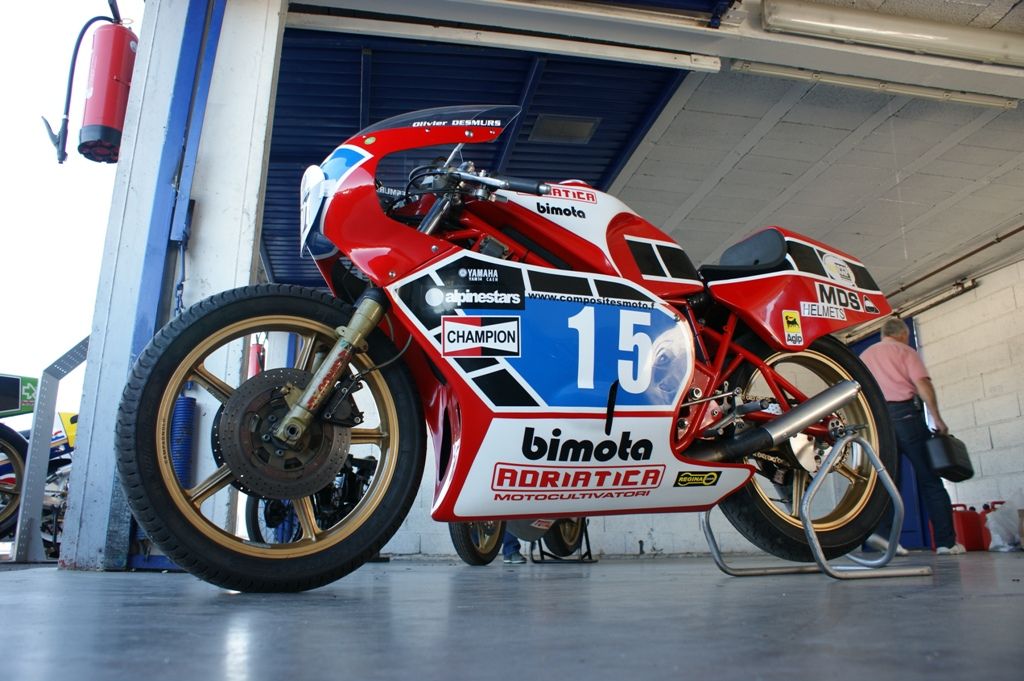 If there were a moment in their history that they could pinpoint which kick-started their company, it would have to be the year this bike won the 350cc World Championship.
What made the win so special was the fact that Jon Ekerold, the rider in question, was a privateer. It was one of the very few times in the history of the sport that a factory backed rider didn't win the championship.
8

KB4 RC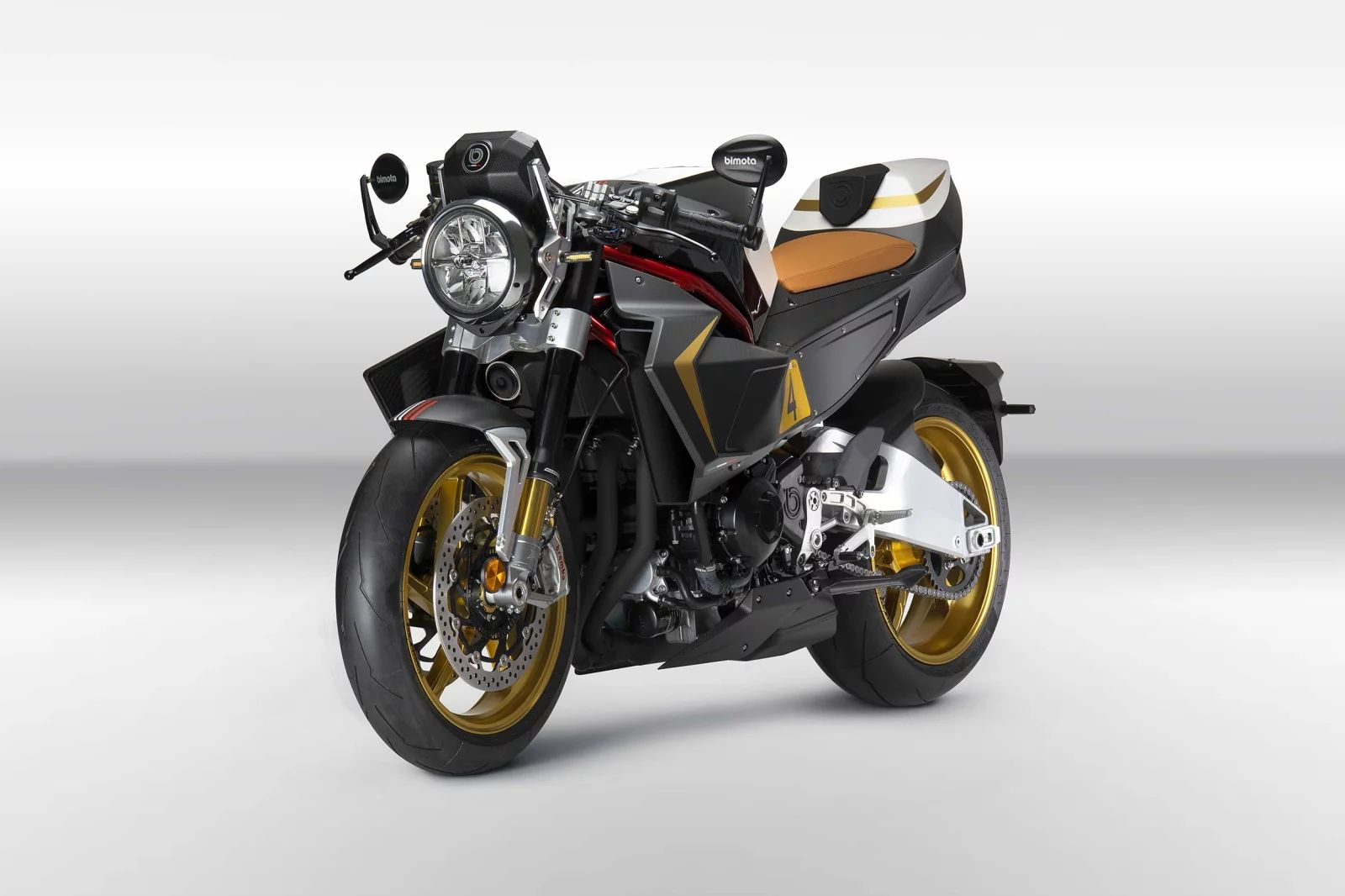 Effectively the café racer version of its sportbike sibling, it is arguably the better looking of the two machines. With impeccable attention to detail and a variety of top shelf components this is one of the most desirable bikes currently on the market.
It makes the KB4 look downright average standing next to it, and is an instant classic that will surely be worth more than the sticker price one day in the near future.
Related: These Are The 10 Coolest Motorcycles Revealed At EICMA 2022
7

500 V Due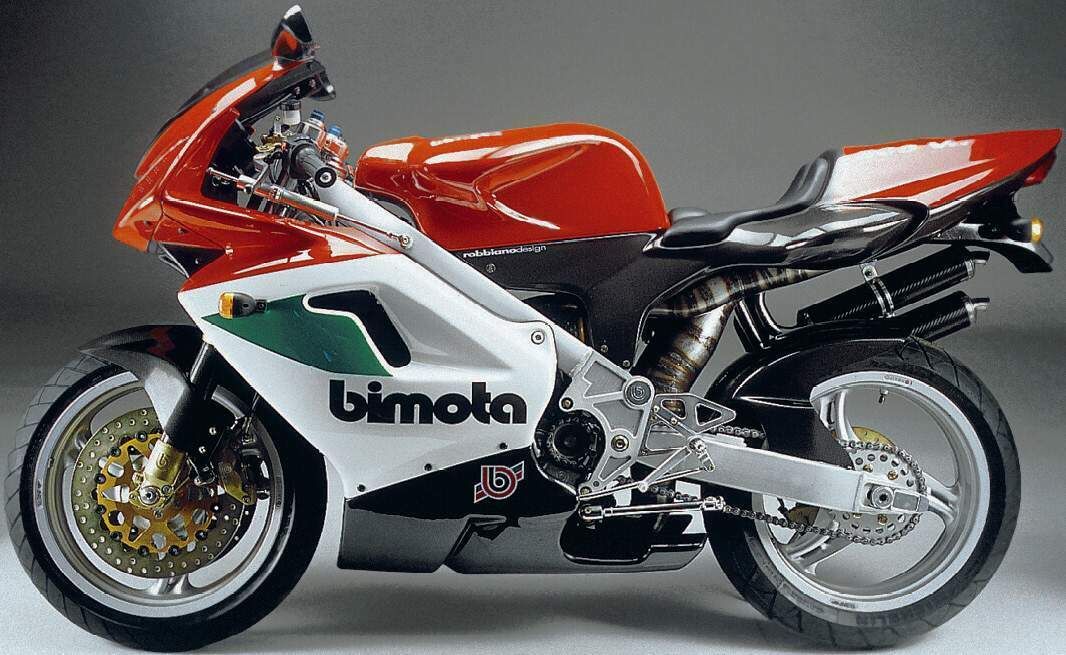 This gorgeous machine represents a massive "Hail Mary" effort from Bimota. It was their first, and last go at making their own engines.
It turned into a spectacular disaster for them when their complex race derived fuel injected 2-stroke (something KTM only recently got right) failed on each and every bike they sold. Furthermore, it brought the company to its knees as they were forced to recall and repair, or buy back, all these beautiful machines.
6

Tesi H2 Carbon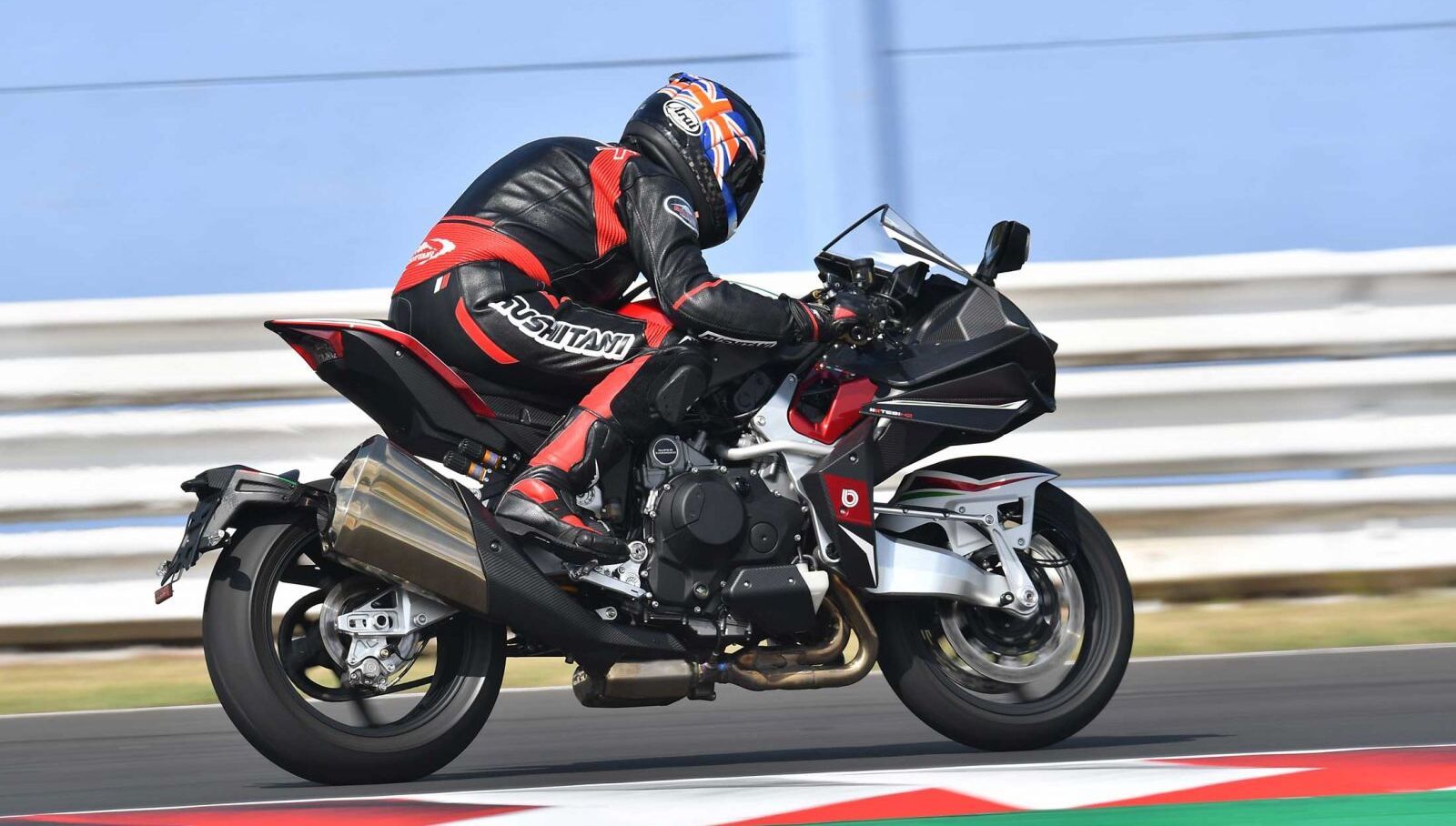 The Tesi takes one of the most incredible motorcycle engines and plops it into one of the most magnificent carbon fiber sculptures.
It is strange, yet beautiful and revolutionary. It is one of those once in a generation motorcycles that the next generation might appreciate more. With that 230 horsepower supercharged engine, this is functional art of the highest order.
5

DB1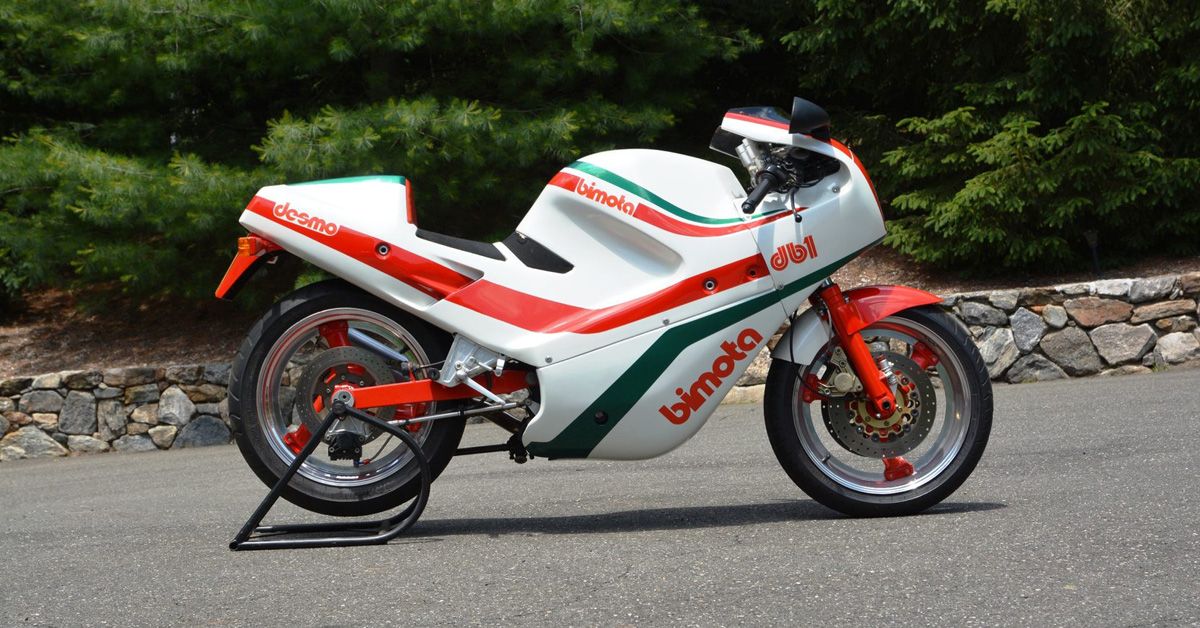 THe DB1 has more than a passing resemblance to the Ducati Paso, because they effectively share the same origin story. Although the Paso would get credited to Tamburini, this is credited to Fredrico Martini.
With Ducati, Cagiva and Bimota all struggling to make ends meet it was something of a relief for all of them that this bike sold well and is the least rare (or most accessible) classic Bimota.
4

SB2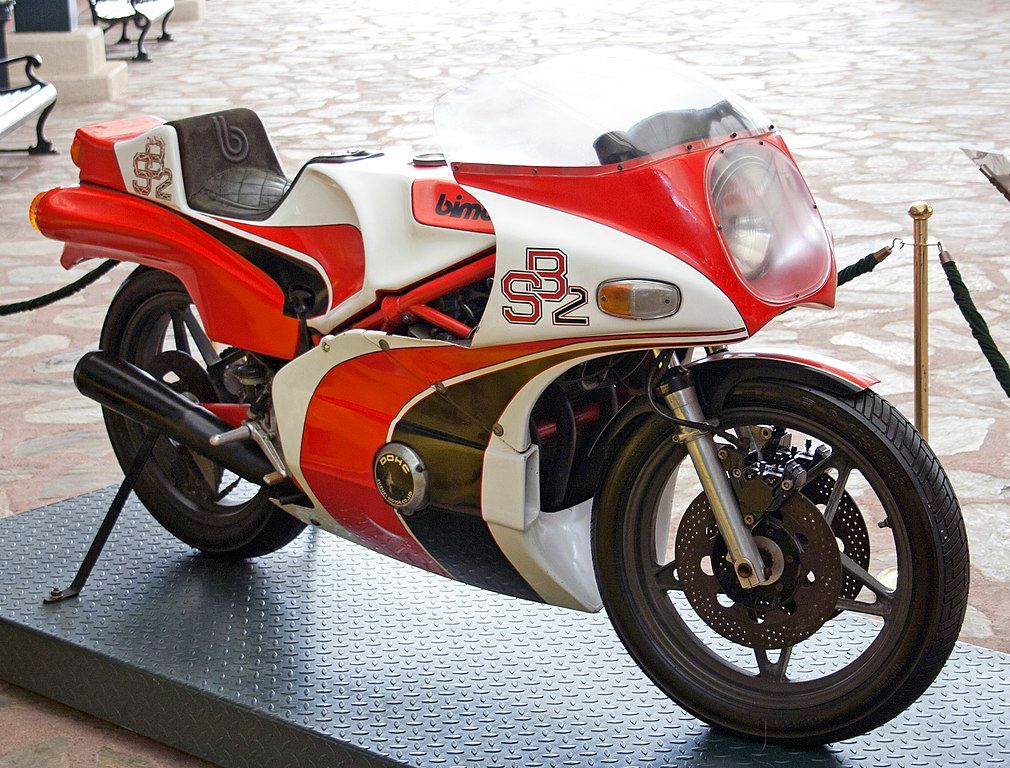 Built around the potent old Suzuki 750 inline-4, this was an exclusive, if not necessarily beautiful piece of race machinery.
Much like the earlier bikes, it was the foundation of the motorcycle that made it stand out with unrivaled handling. No production machines could match it on track at the time.
Related: These Are The 10 Greatest Bikes Designed By Massimo Tamburini
3

Tesi 3D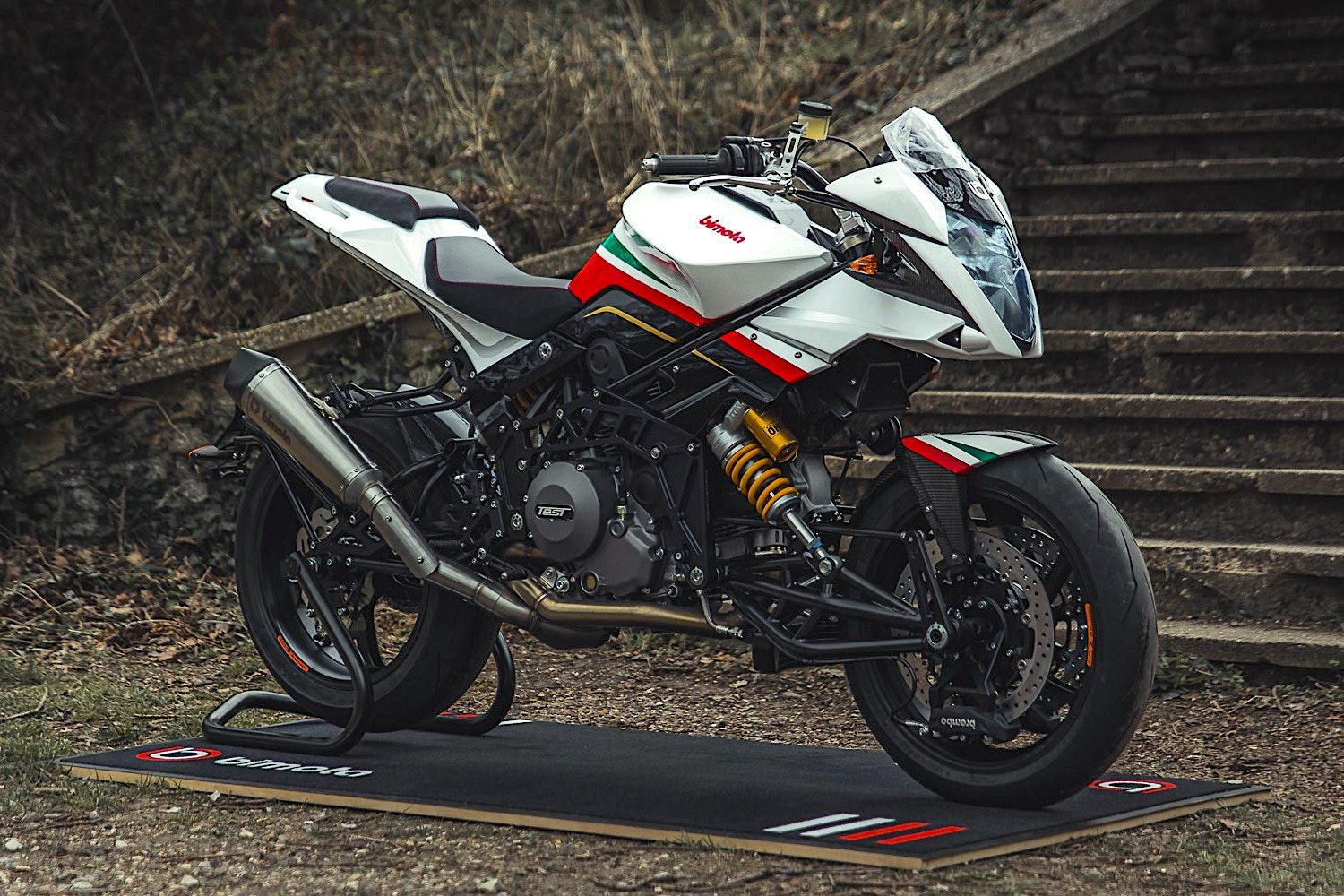 Considering how beautiful these bikes are and how rare they are, they are not as expensive as you might think. If you are after the modern Tesi you will need to part ways with around $70,000, but you could have one of these rarer Ducati powered bikes for less than $50,000.
Built around the Multistrada 1100 engine, these bikes only make around 95 horsepower but come equipped with that trademark hub steering, Brembo brakes, Öhlins suspension and a host of other bespoke aluminum parts.
2

KB3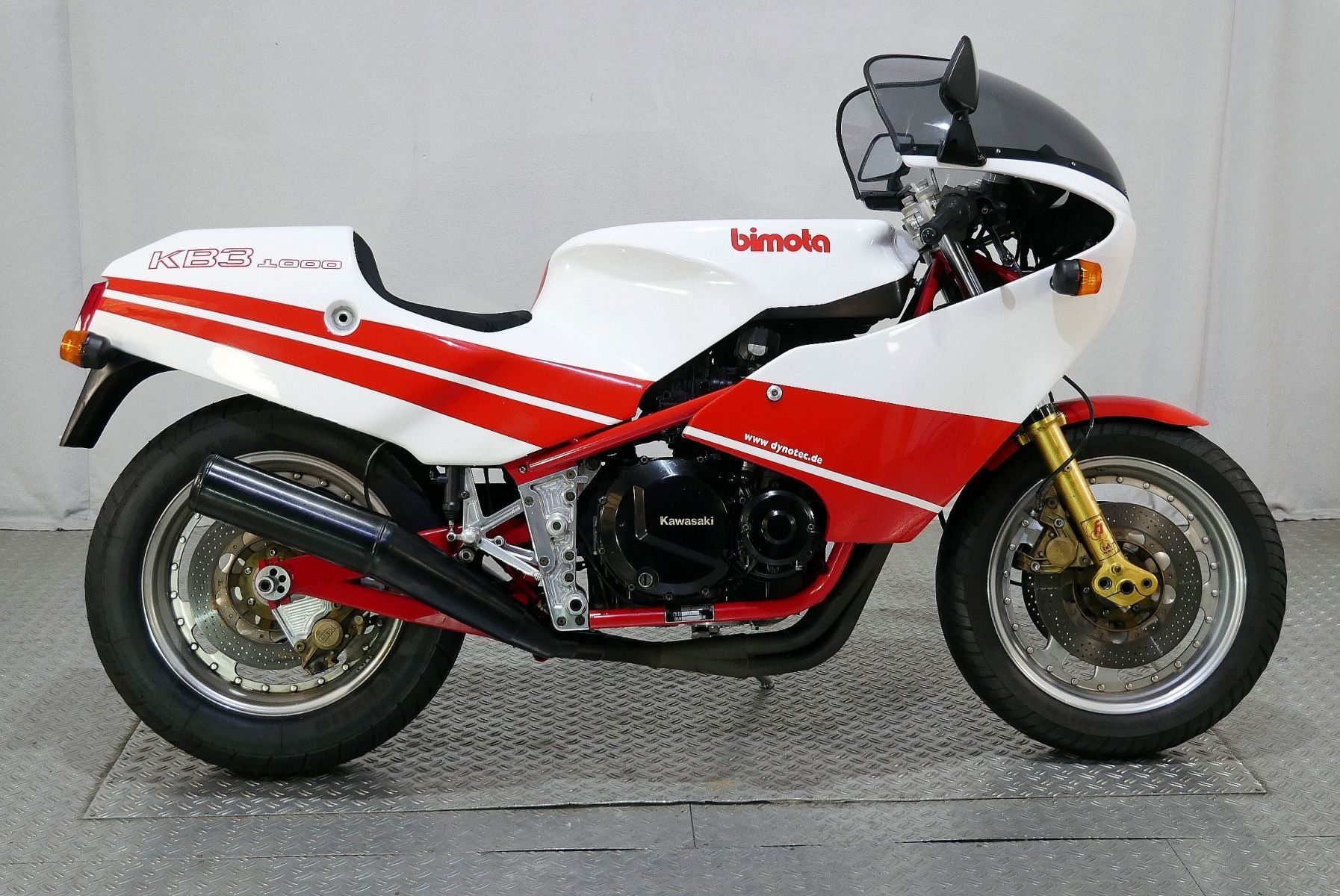 All Bimota motorcycles come with a slick chassis and excellent handling characteristics. This one had an ace up its sleeve.
This came with the Kawasaki 1000cc inline-4 that packed some serious punch back in the '80s. Although the Z 1000 it came out of was big and heavy, this frame was light and nimble, a precursor to the liter class that kicked off in the late '90s.
1

SB8R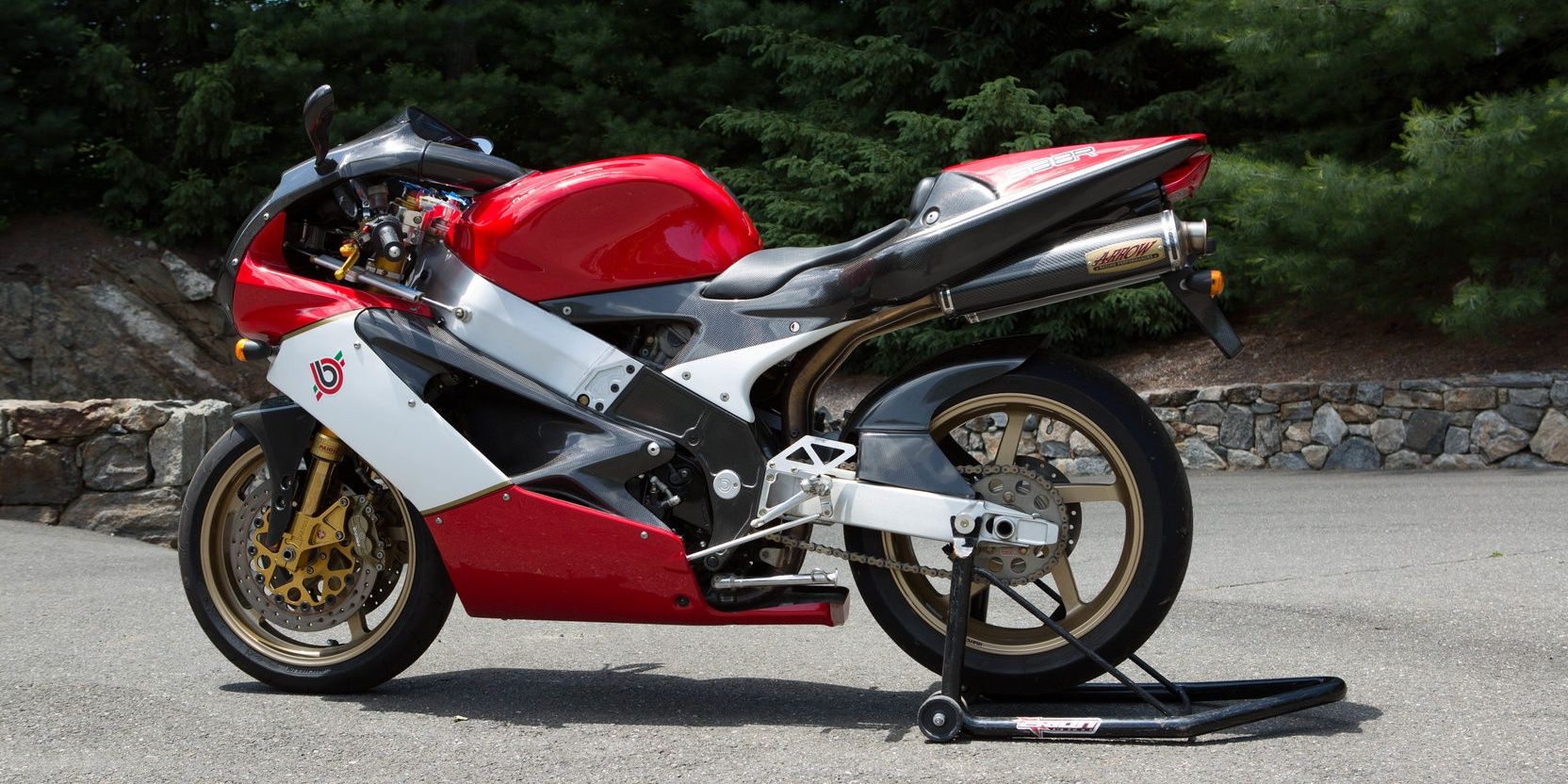 Out of all the incredible Bimota builds, this bike stands out because they took something from another manufacturer and really made it their own.
This is what Suzuki's glorious, but flawed, TL1000 V-twin should have been. This V-twin is an absolute peach of an engine, and in a bespoke frame you really get the most out of it. Also, this is exactly the type of thing that made Bimota famous and the SB8R is arguably the very best example of what their engineering can achieve.