10 Best '90s JDM Sports Cars That Are Now Worth A Fortune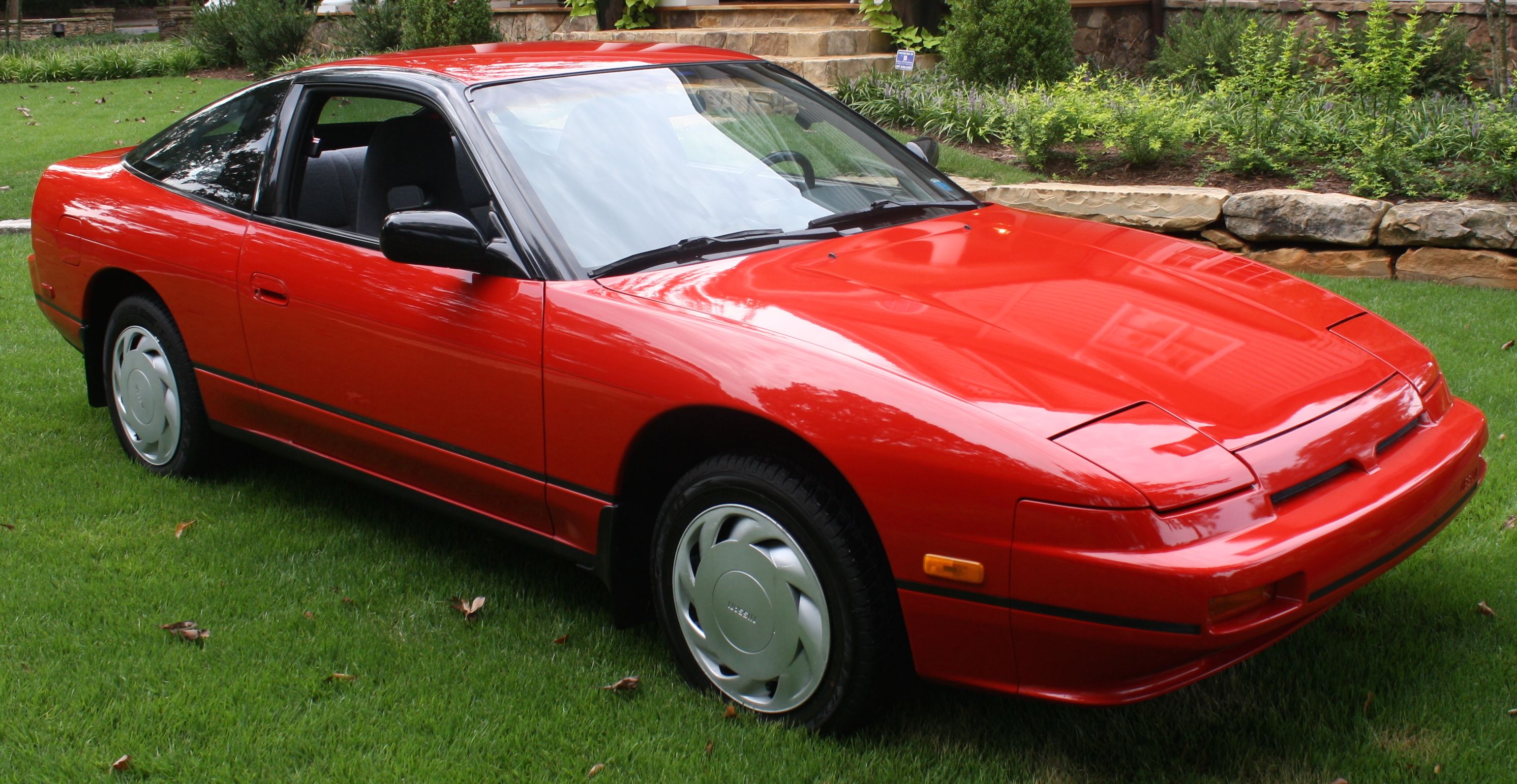 As time has passed, people have become nostalgic for '90s JDM sports cars. It really isn't difficult to see why. These cars are often seen as part of a golden era in Japanese car manufacturing. Quite a few of these cars have also reached celebrity status, thanks to being heavily featured in movies that center around cars.
As a result of their legendary status, a lot of these cars have become very expensive. While they may have been affordable in times past (and some of their peers are still affordable now), their prices have now reached the point where you'll need a small fortune to buy them! These super expensive JDM classics do include names you'll recognize. There are also a few that have traditionally had a lesser status than the obvious legends but have now become incredibly valuable due to getting a cult status of their own.
10
Nissan 180SX – Up To $165,000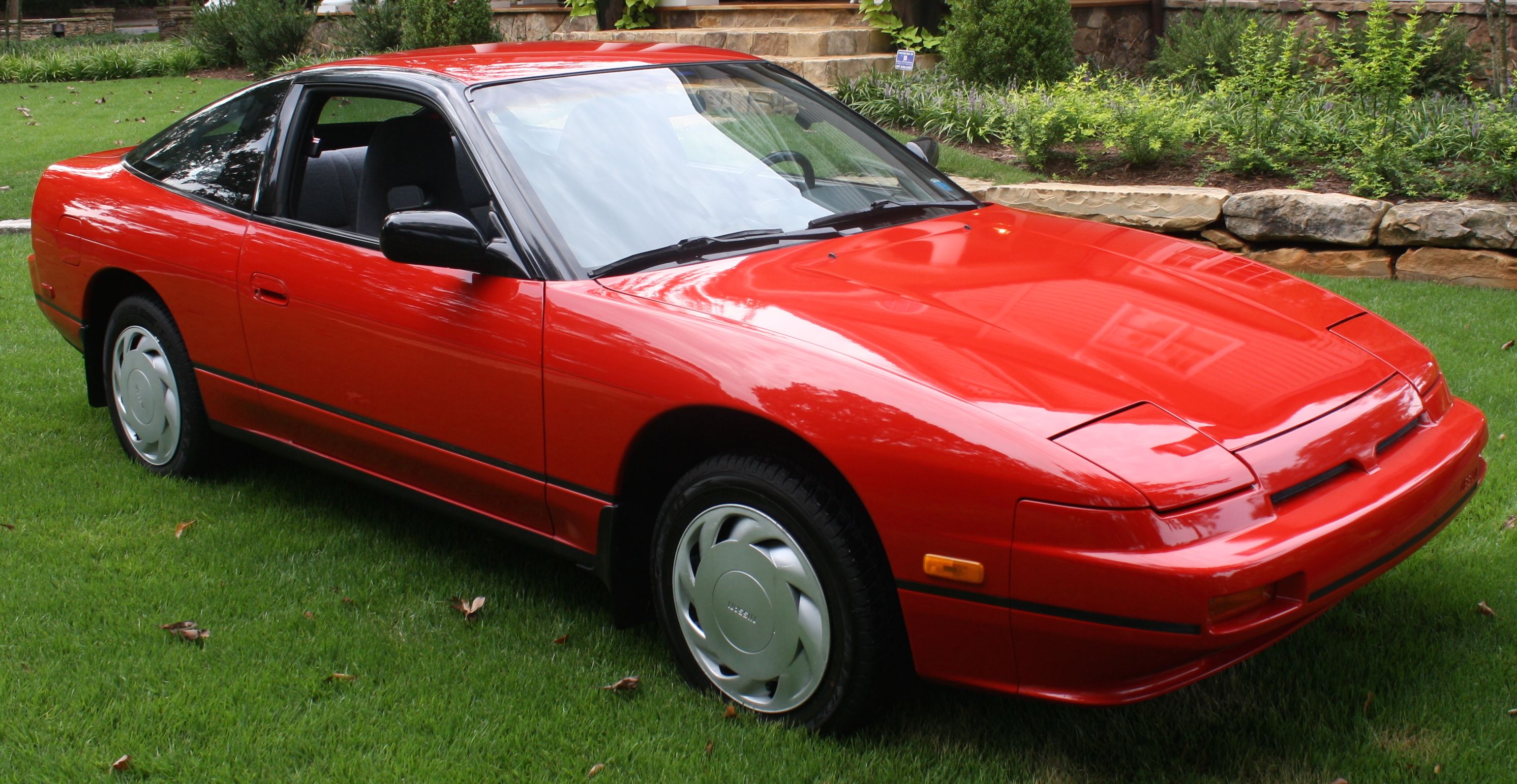 The Nissan 180SX (known as the 240SX in America) isn't a super flashy sports car. But, it is one of the most praised out of the JDM sports cars of the '90s. These cars have been popular with drifters pretty much ever since drifting was invented. As a result, you'd be hard-pressed to find an unmodified example. When you do, you can guarantee that it'll be worth an absolute fortune! It isn't unheard of for these cars to cost as much as $165,000 or more in excellent condition!
There once was a time when the Nissan 180SX was affordable. That time may be no more, but these cars are very much still around. While it may cost you a huge amount of money to get one in the best possible condition, it'll keep hold of all or almost all of that money over time.
9
Mazda RX-7 (FD) – $20,000 To $70,000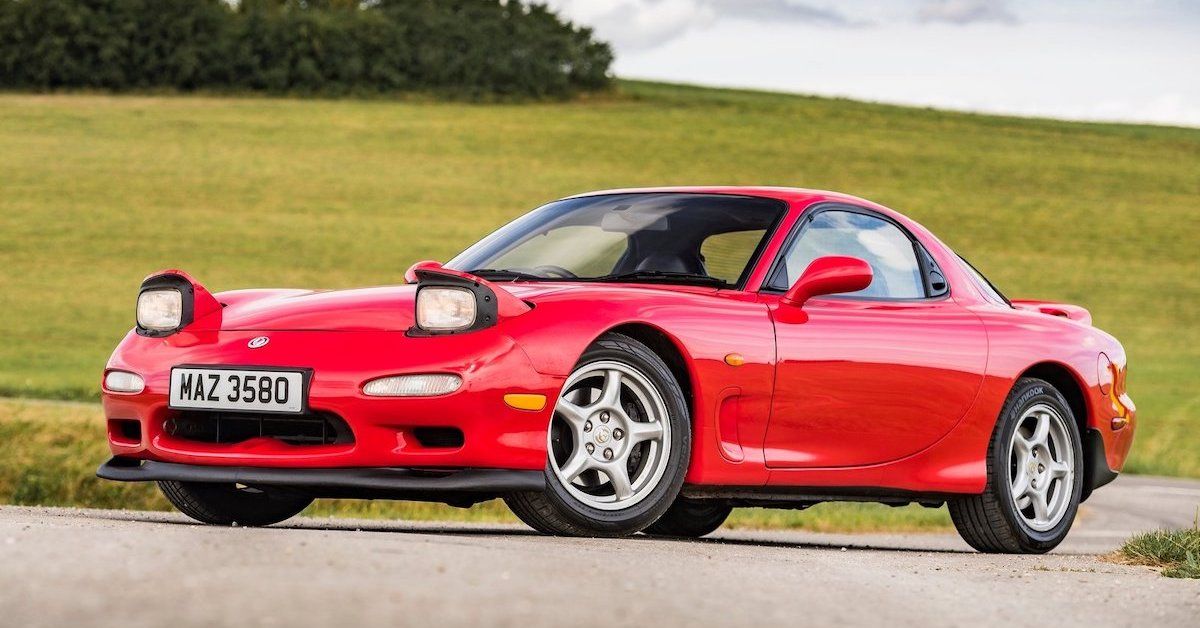 Mazda has produced quite a few rotary-engined sports cars over the years. But, the FD RX-7 is the most iconic. It's one of the most legendary JDM sports cars of all time, and it was immortalized in the third installment of the Fast & The Furious franchise. It was powered by a turbocharged twin-rotor rotary engine, which has since passed into legend as one of the best and most powerful rotary engines ever fitted in a production car.
Because of its legendary reputation, getting hold of an FD RX-7 will cost you quite a lot of money. These cars have been known to sell for as much as nearly $70,000! That's not even taking into account how expensive they can be to maintain, due to their unusual engines that have very specific quirks and maintenance requirements.
8
Toyota Soarer (Z30) – $13,995 To $21,132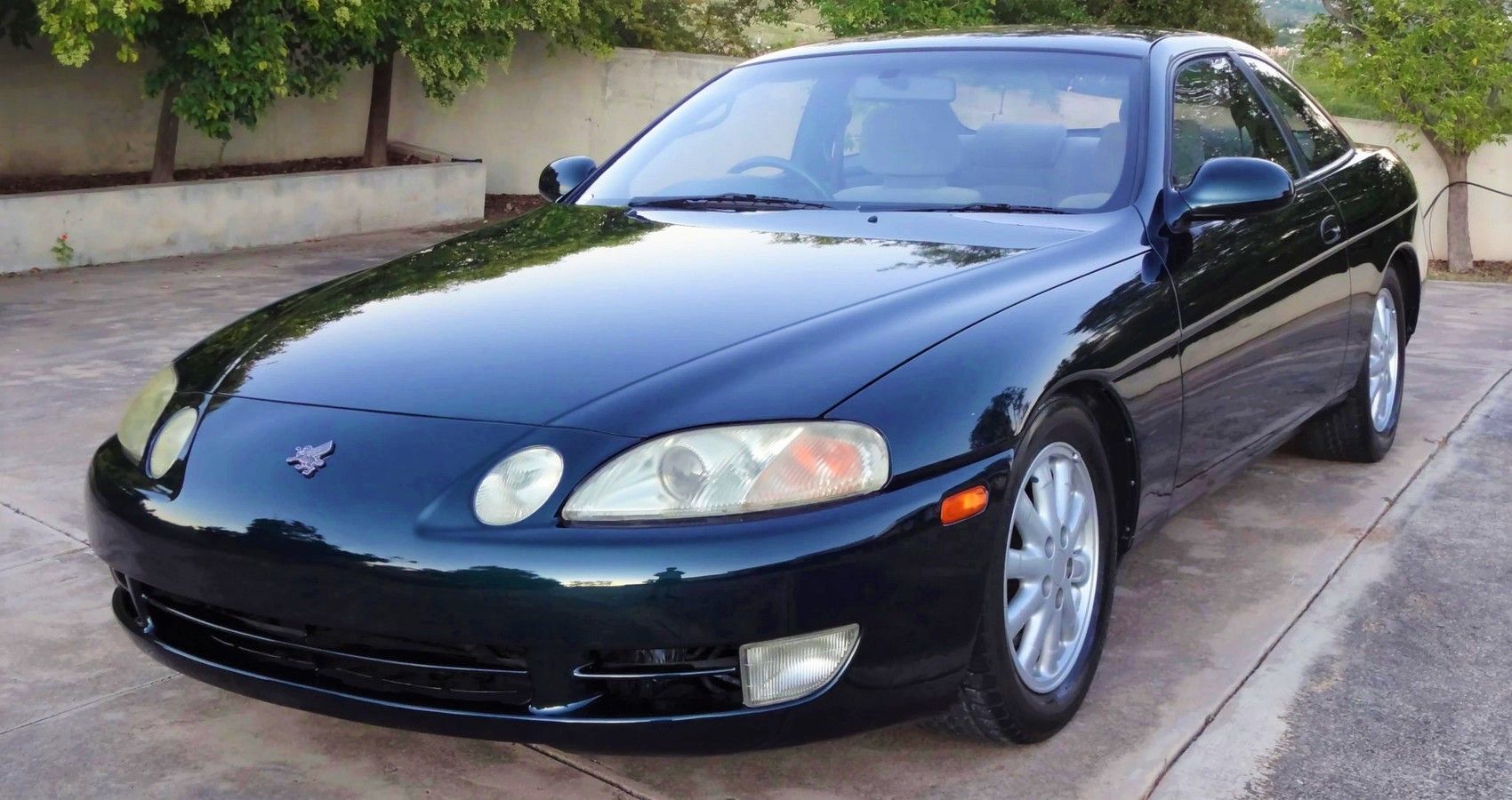 While it looks relatively unassuming, the Toyota Soarer has gained a reputation among JDM enthusiasts for being a fantastic grand tourer. It shares a lot of components with the A80 Supra and has the classic 1JZ straight 6 engine. In some models, the straight-6 engine was turbocharged for more power, and a V8 was also available. This version of the Soarer also had a raft of pioneering tech for the time, including one of the first satellite navigation systems on a production car!
The Soarer is one of the cheaper options on this list, with examples usually not reaching higher than around $21,000 on the used market. But, that definitely won't last forever! These cars have a legendary reputation, and that'll only drive values up.
RELATED: The Toyota Soarer Is The Luxury Supra That Nobody Talks About
7
Honda NSX (NA1) – $70,400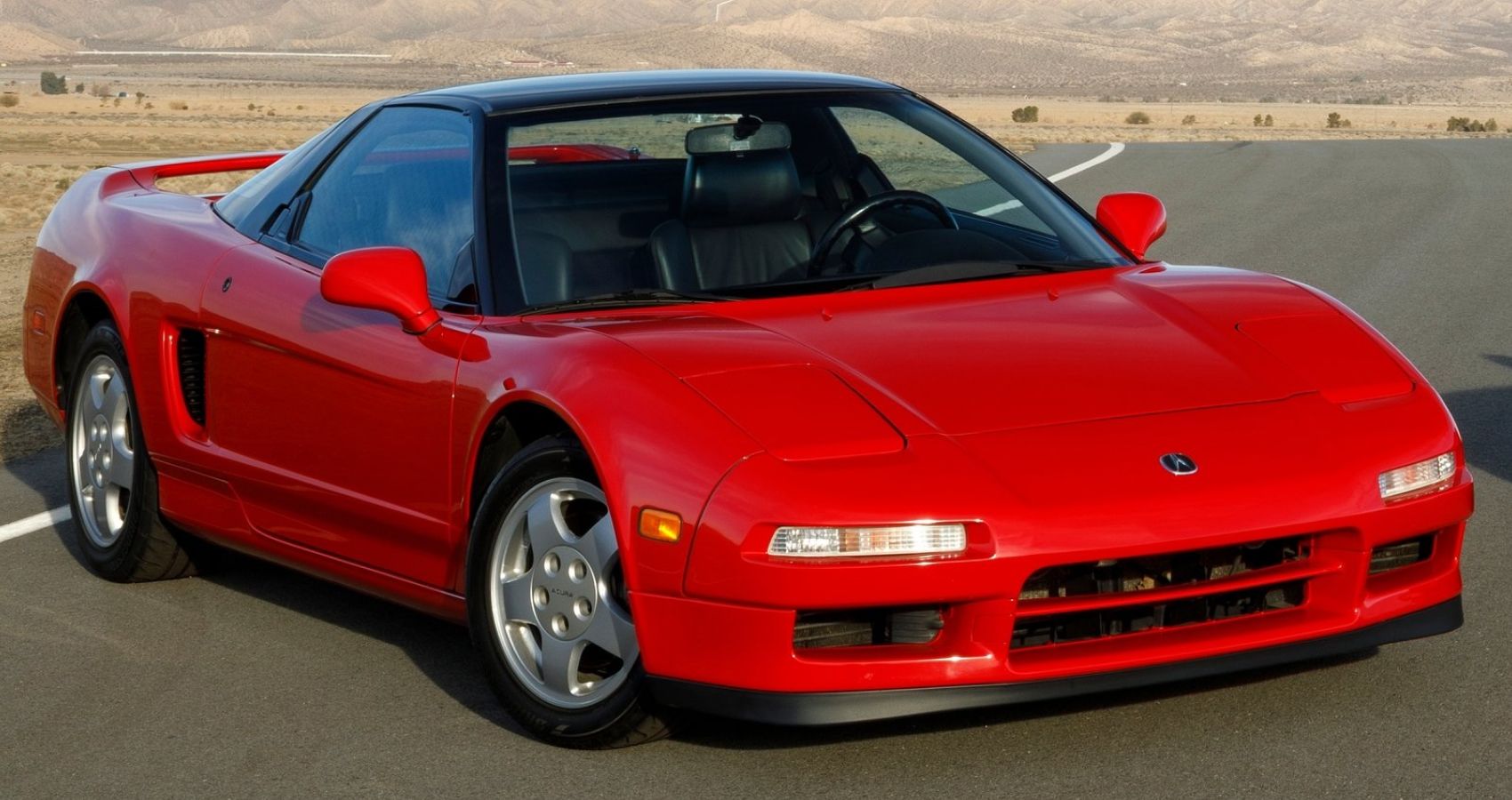 There aren't many Japanese sports cars that are more famous than the Honda NSX. Honda built this as a rival to Porsches and Ferraris of the day, going for a car that was distinctly Japanese in character and easier to use. It was highly praised when it came out, and it's gained a cult following over the years. This is despite it being sometimes forgotten when people talk about great sports cars from the '90s!
Due to its cult following and legendary reputation, an NA1 NSX will cost you a lot of money to buy. A 1991 example sold for 66,125 Eur (around $70,400) at auction in 2020. That huge sale price really shows how much the NSX's reputation has influenced its value today.
RELATED: Why Honda Acura NSX Is The Father Of All Modern Supercars
6
Toyota Supra Turbo (A80) – $86,000 To $295,000 Or More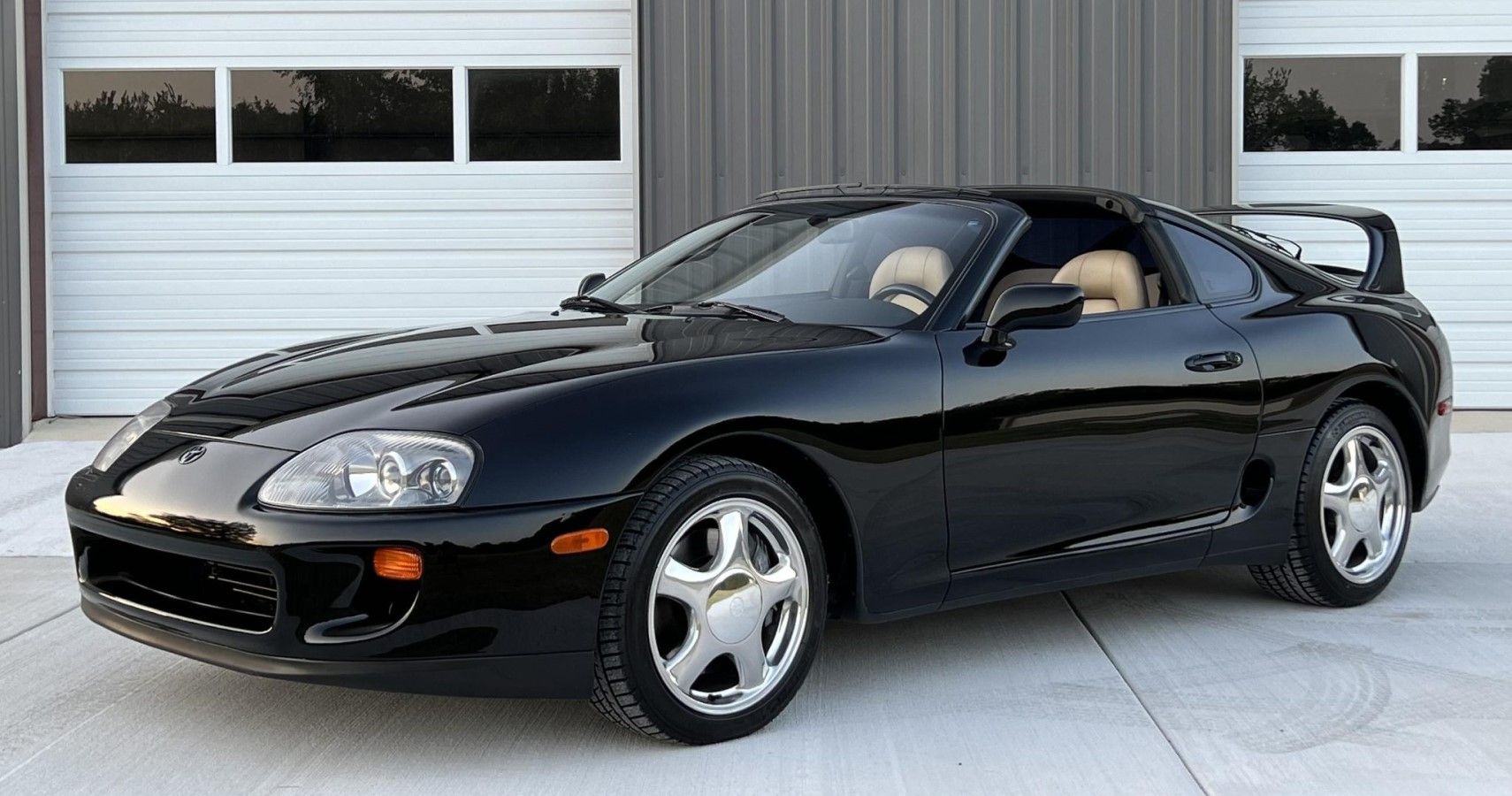 If there's any JDM sports car that anyone will instantly recognize, it's this one. The A80 generation Toyota Supra became a worldwide sensation following its on-screen role in the early installments of the Fast & The Furious series of movies. The non-turbo A80 Supra was already good enough with its 2JZ engine. Toyota decided to make a turbocharged version of it though, and that made that straight-6 powerplant even better!
Thanks to the A80 Supra's lofty reputation, it'll cost you an absolute fortune to get your hands on one. The average valuation for a turbo is around $86,000, and even non-turbo Supras can go for up to $295,000 if they're incredibly clean examples with low miles. If you really want one of these, you'll need to have a big wallet and perhaps even a bank manager on standby!
5
Nissan 300ZX Turbo (Z32) – $27,800 To $61,600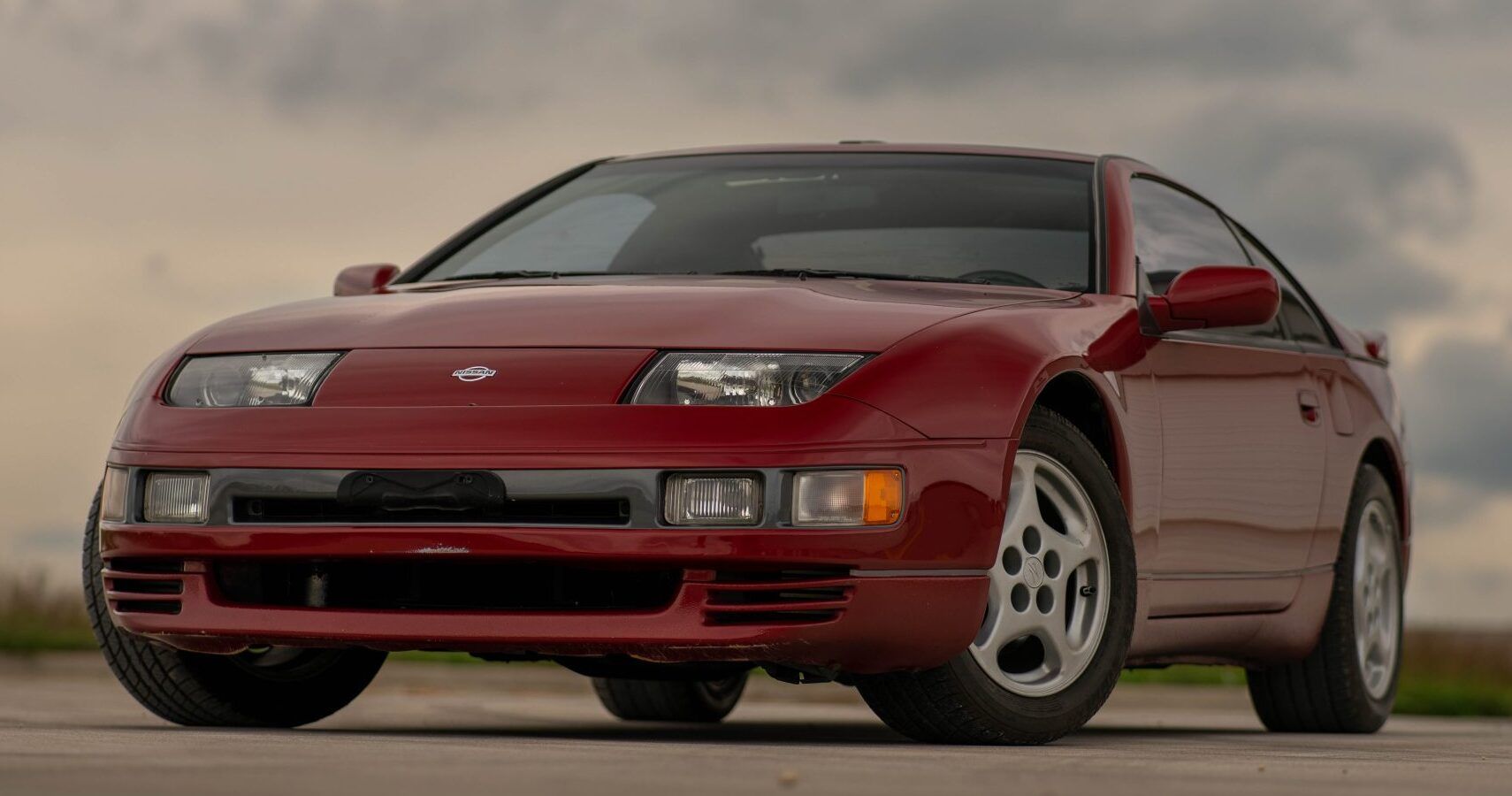 When it comes to '90s JDM sports cars, the Nissan 300ZX is one that enthusiasts often want for their own collections. The twin-turbo model is easily the most desirable version of the 300ZX, as it's got some serious performance for a sports car of its day! These 1990s 300ZXs also had fairly advanced technology for their day, such as four-wheel steering and two-mode adjustable suspension.
A Nissan 300ZX Turbo will set you back around $27,800 in good condition. While this might not sound like a lot, some examples have gone for much higher than this in the past. A 1996 example once sold for $53,200 at an auction in 2019, and a 1990 one sold for even more than that a year later at $61,600!
4
Honda Integra Type R (DC2) – $19,000 To $68,000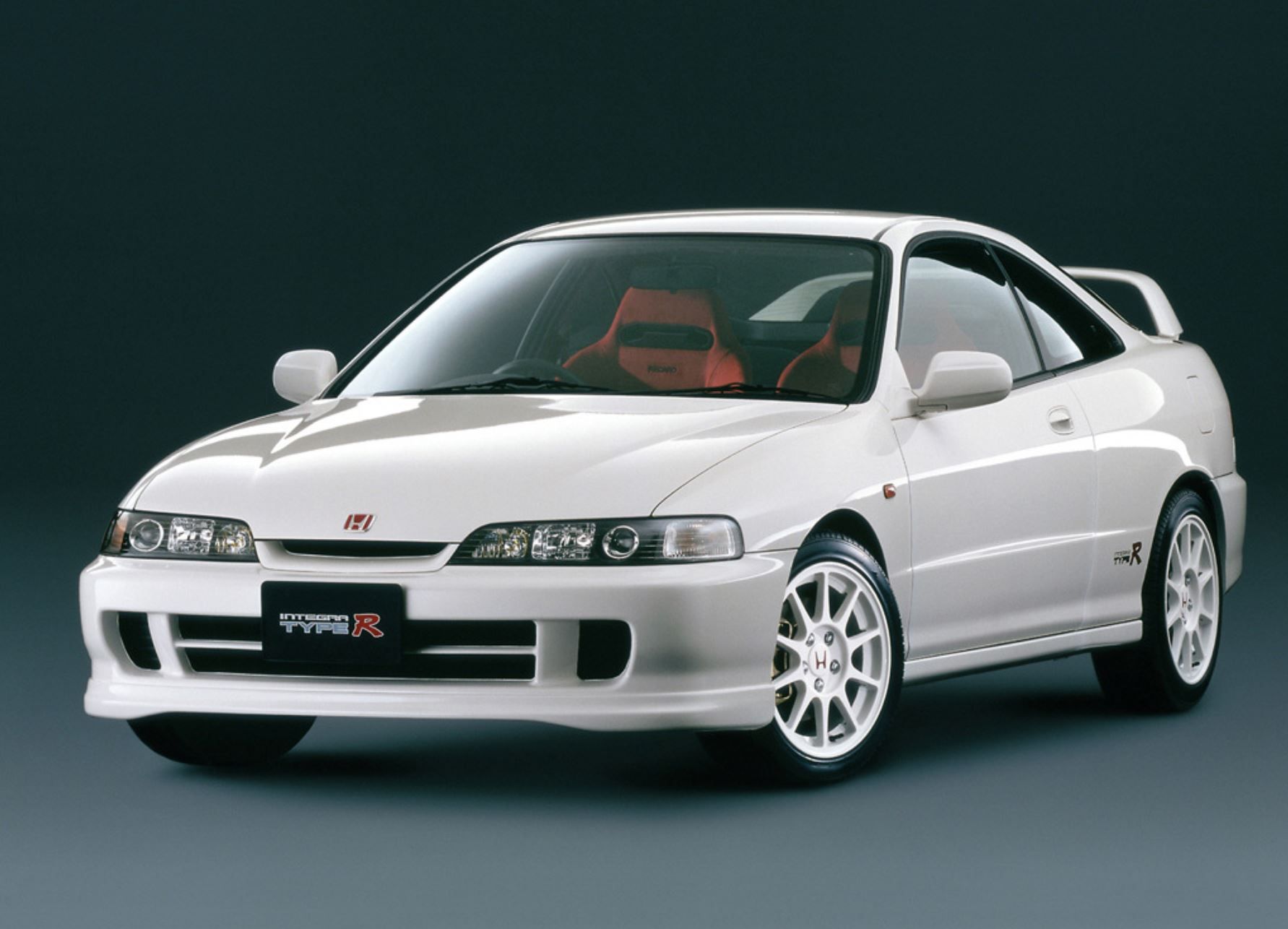 The Honda Integra Type R isn't the most powerful or the most sporty of the legendary JDM sports cars out there. In fact, it's historically been looked down upon a little due to being front-wheel drive! But, it's still very much a legend, and it's amassed a dedicated following over the years.
Japanese-spec Integra Type Rs can go for as much as $68,000 on the used market. For a small front-wheel-drive sports car, that's a crazy amount of money! But, it's an indicator of how much these cars have become valued by JDM enthusiasts.
3
Nissan Skyline GT-R (R33) – $44,000 To $80,000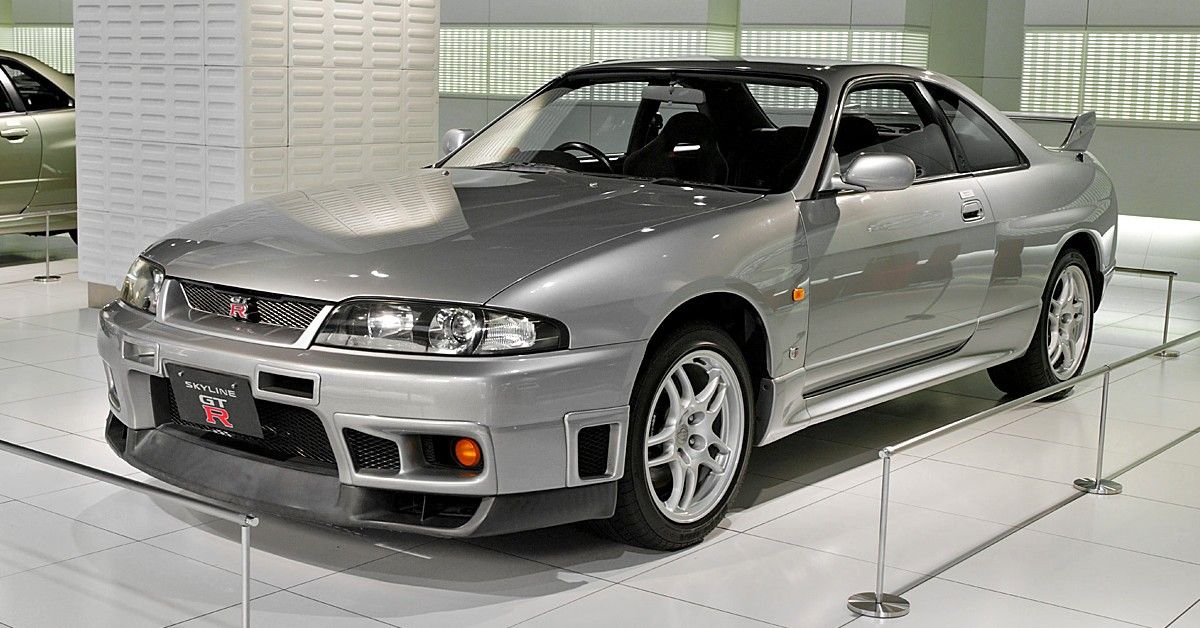 It just wouldn't be a list of '90s JDM sports cars without mentioning Godzilla! The R33 Nissan Skyline GT-R was an absolute monster of a sports car for its day. It had a twin-turbocharged version of the RB26DETT straight 6 engine. This powerplant has since become legendary, thanks to its use (in both turbo and non-turbo form) in many of Nissan's most celebrated cars of the time.
These days, R33 Skyline GT-Rs sell for big money. It's not unknown for these cars to regularly sell for $50,000-$80,000. It's an almost insane amount of money, but these cars are incredibly collectible.
2
Nissan Skyline GT-R (R34) – $42,000 To $455,000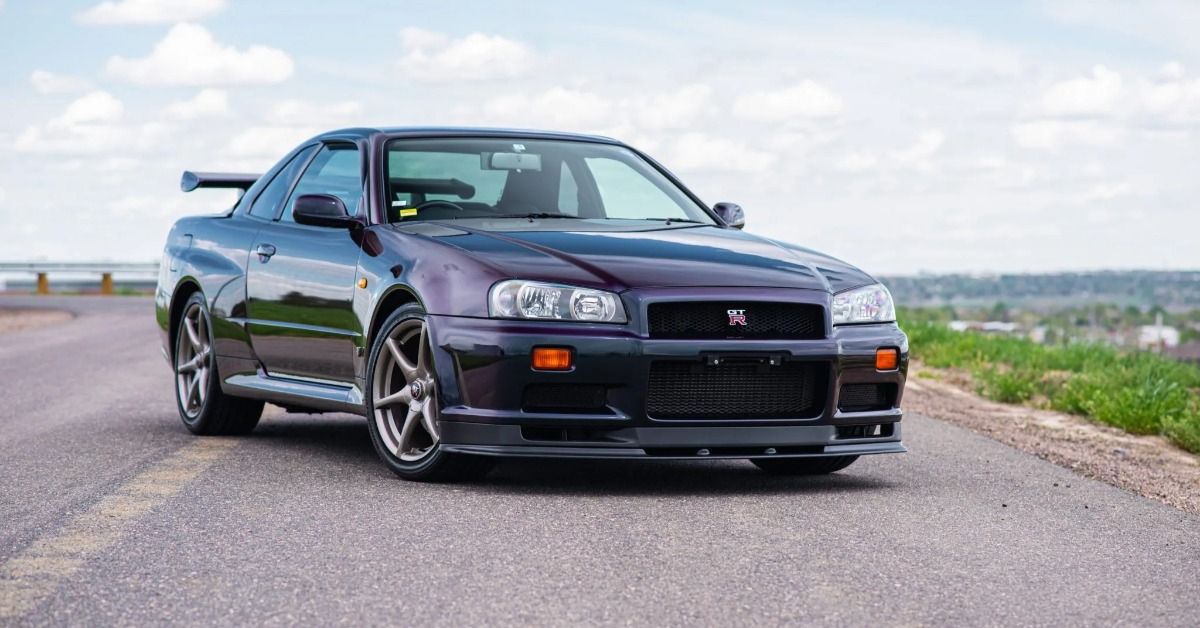 While the R33 generation of the Nissan Skyline GT-R is a JDM legend, the R34 generation is the one a lot of the world remembers the most. This is more than likely due to, like a few other cars on this list, the R34 having a starring role in the Fast & The Furious franchise. The R34 had the same twin-turbocharged RB26DETT engine as its R33 predecessor, but it was mated to a new 6-speed manual gearbox. It was also packed full of technology, including multi-function displays that had a lap timer and a g-force meter.
Being one of the most legendary versions of the Nissan Skyline GT-R, the R34 commands a very high price today. Even cheaper ones will cost you more than $40,000, and you could pay up to $455,000 for a special edition model! It's safe to say that these cars are some of the most valuable JDM sports cars ever made.
RELATED: Here's What We Love About The Nissan GTR R34
1
Subaru Impreza WRX STi 22B – $205,600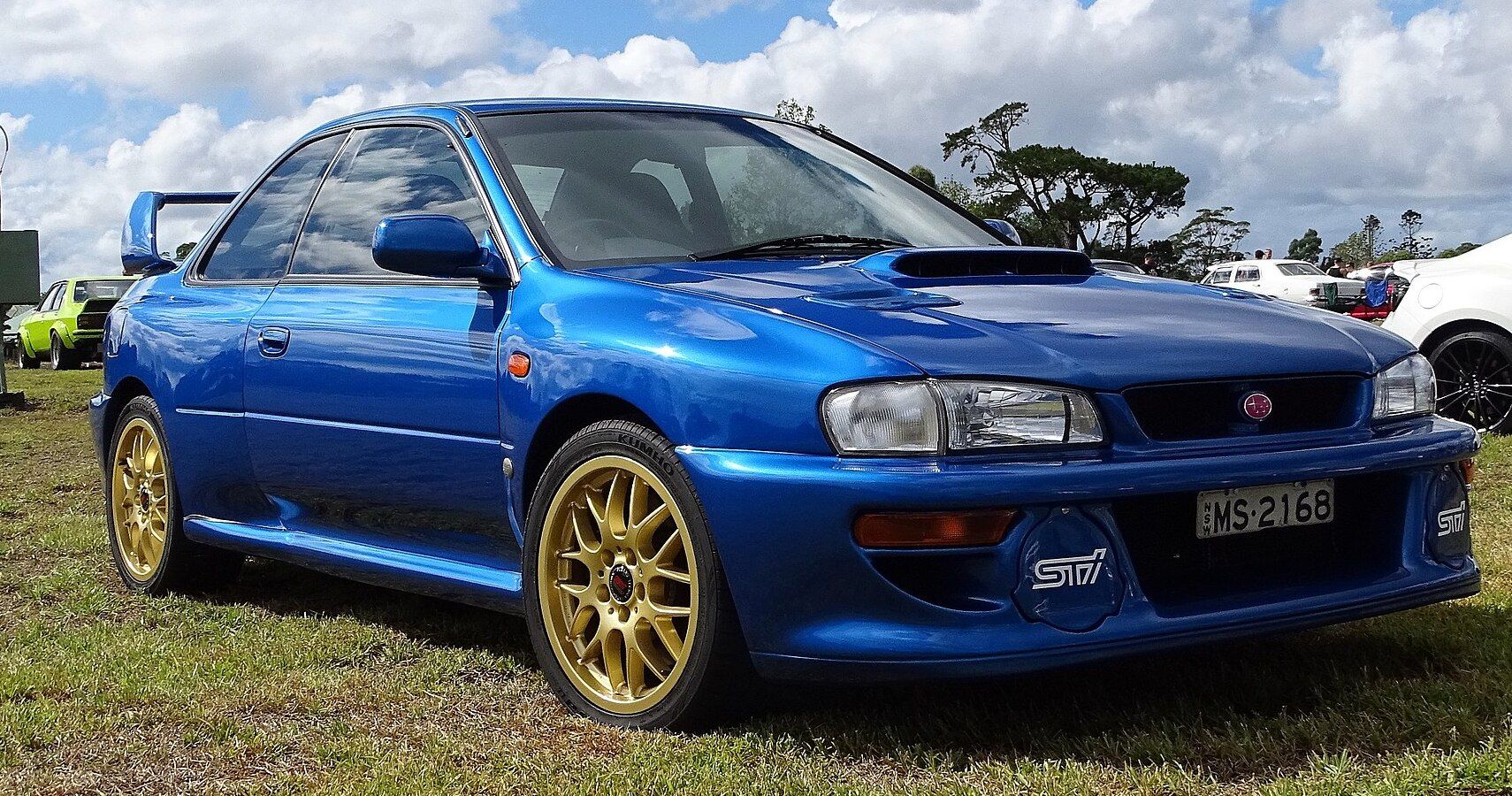 The regular Subaru Impreza WRX STi is a fantastic performance car. The 22B version, however, takes things up a notch even further. The 22B was produced to commemorate both Subaru's 40th anniversary as a car manufacturer and its 3rd manufacturer's title in a row in the World Rally Championship. This model was only available as a 2-door and was much more focused and stripped-out than the regular 4-door model. Only 399 22Bs were ever made, with only a handful intended for outside of Japan.
The 22B is a bona fide classic now, so values have gone absolutely through the roof. One sold in the UK not too long ago for an incredible £171,000 (around $205,600)! If you want one of these 22Bs, you'll have to have a lot of money to spare.